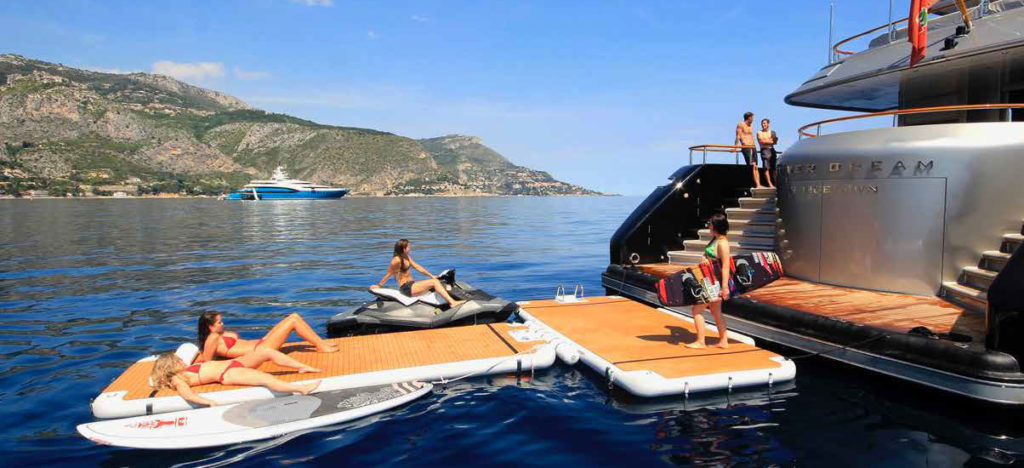 FUN & SAFE WATERSPORTS / FLOATING COMFORT
A great place to have fun in the water with friends and family. You and your guests can enjoy a multitude of sports and activities, easily swapping from one to another. Not only does it provide you with a fantastic swim platform, but also an ideal area for sunbathing and relaxing.
Covered with a non-skid soft surface and made incredibly stable by a unique ballast system, the NautiBuoy Platform offers a safe spot for activities on the water.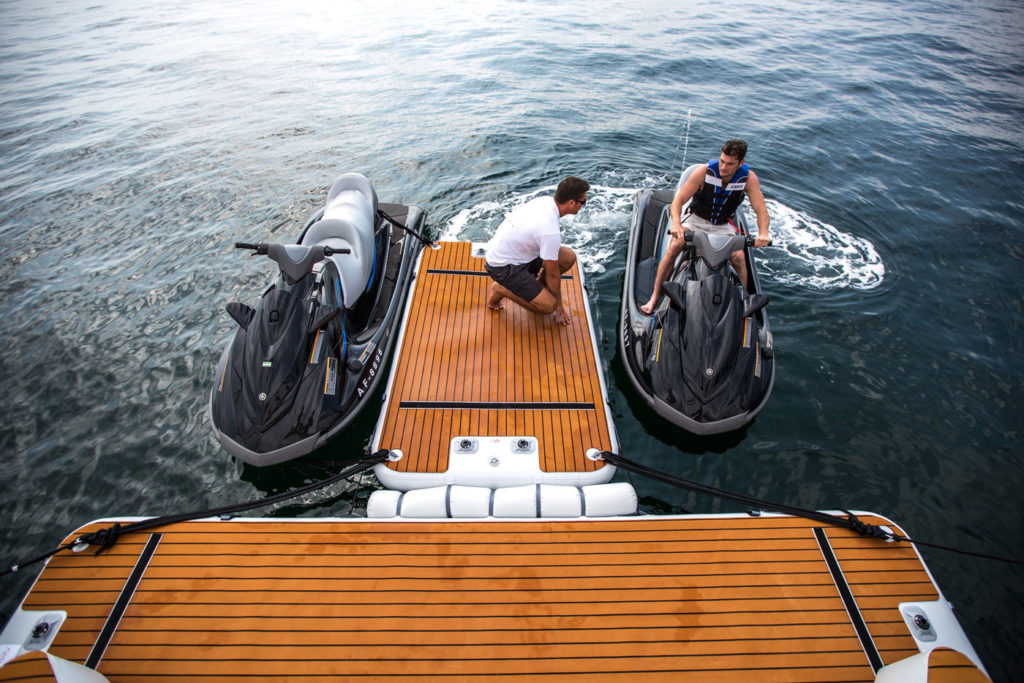 By simply connecting any two platforms in a T-shape, you're able to configure your own jet-ski dock. This limits any damage to transoms and jet-skis, as well as providing a safer, easier transfer for yourself and your guests.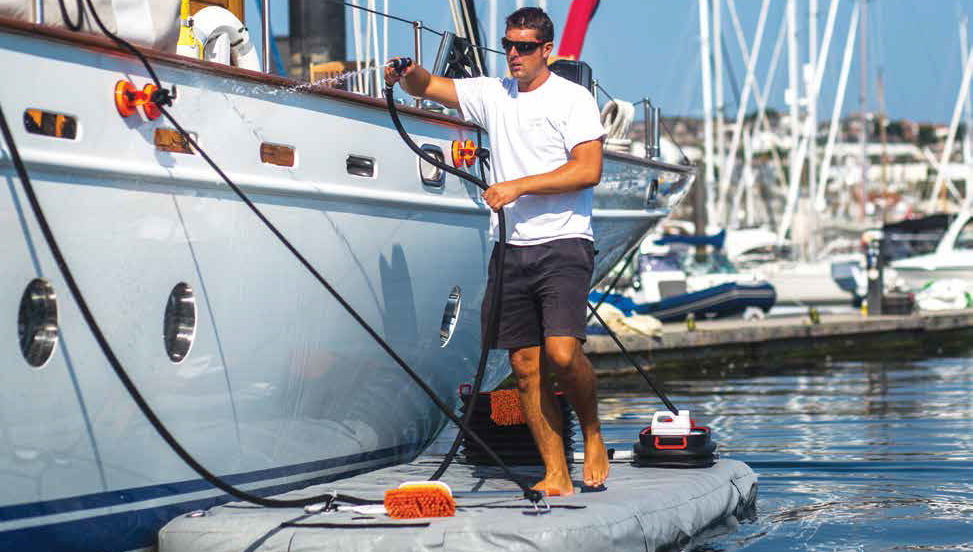 Practical seamanship.
The platform can be single-handedly inflated and launched anywhere in less than five minutes, providing instant access to the water line and allowing crew members to work smarter – not harder. Gone are the days of having to detail the tender after a full topside wash down. Our unique ballast bag system provides excellent stability in the water and enables easy removal from the water after use.
Products & Specifications