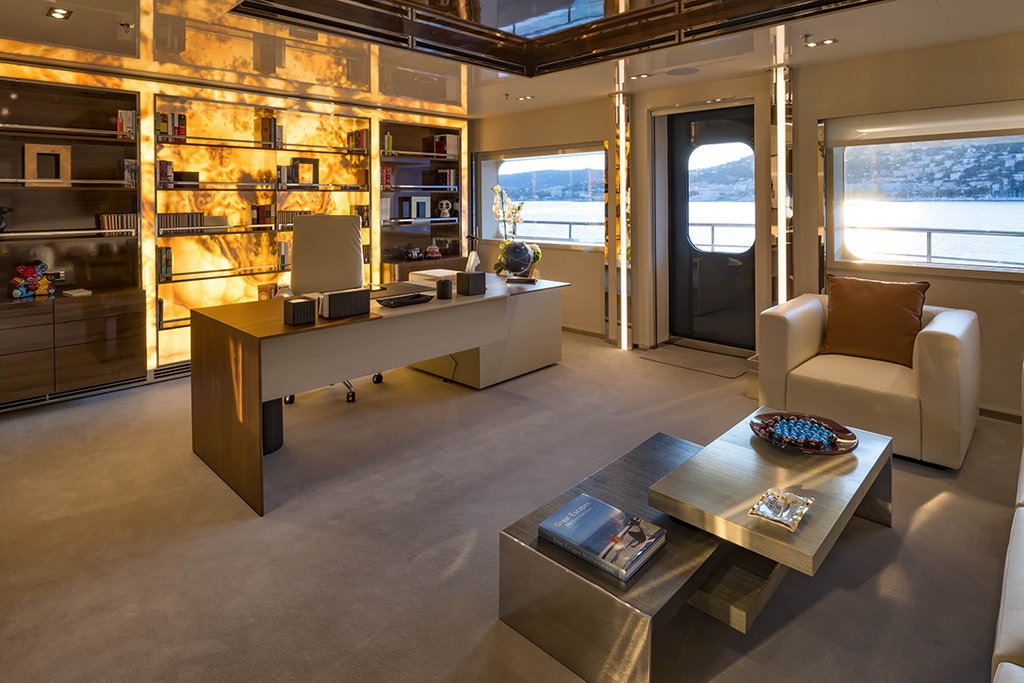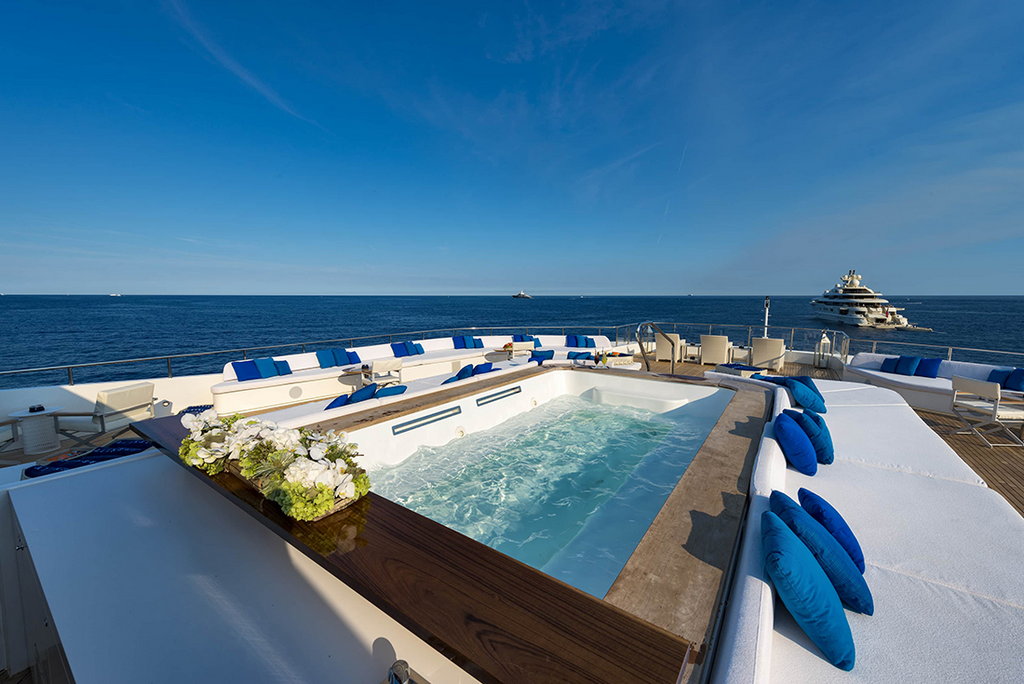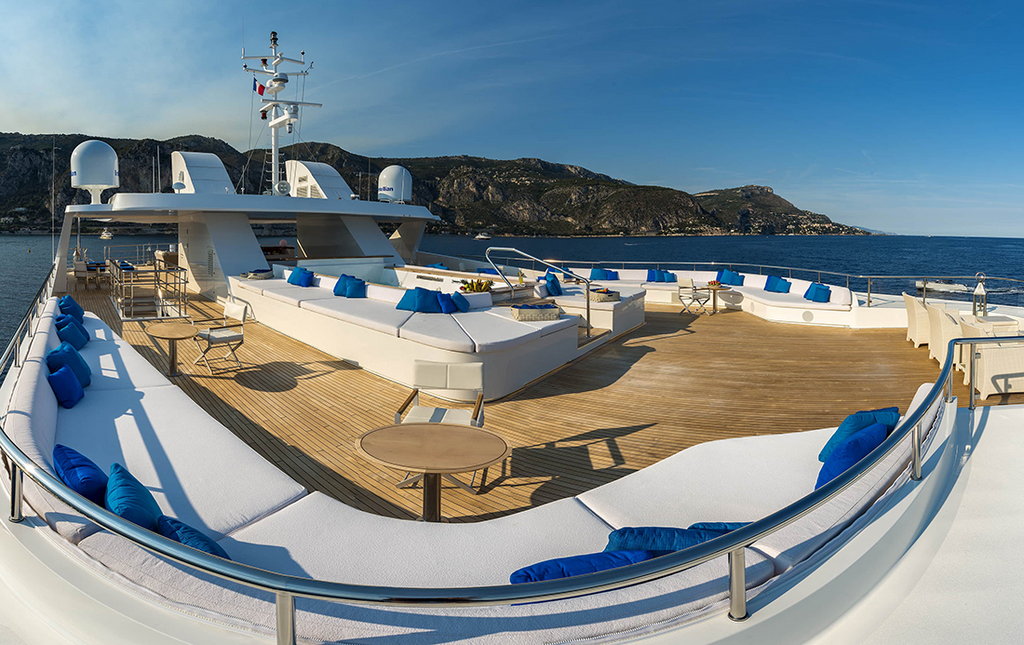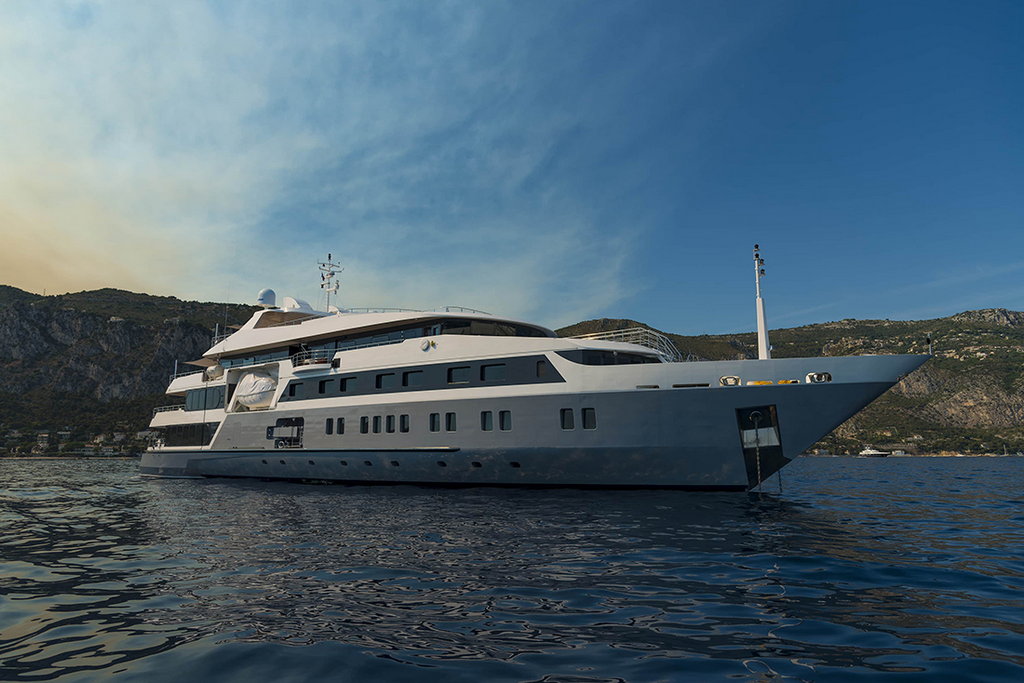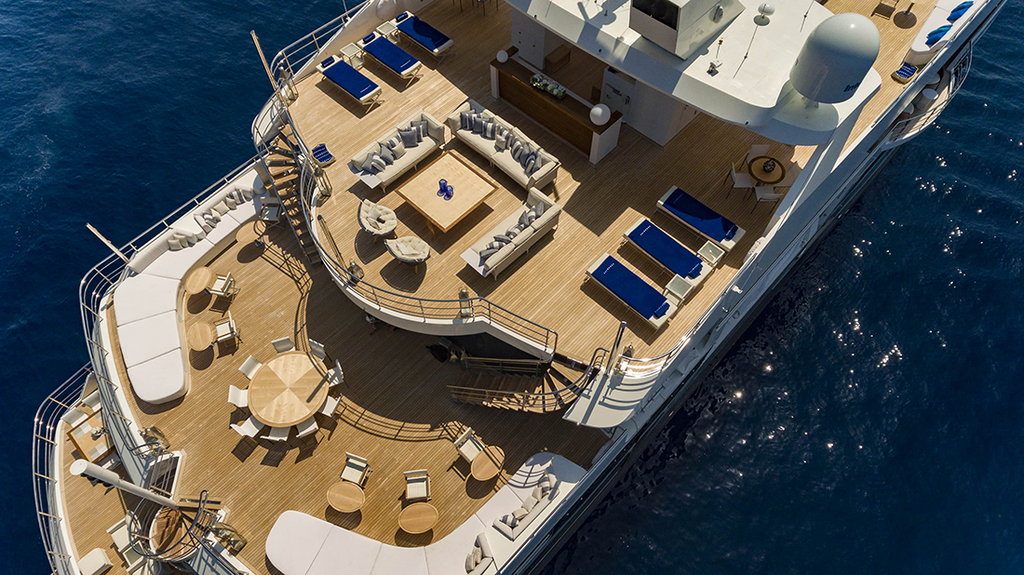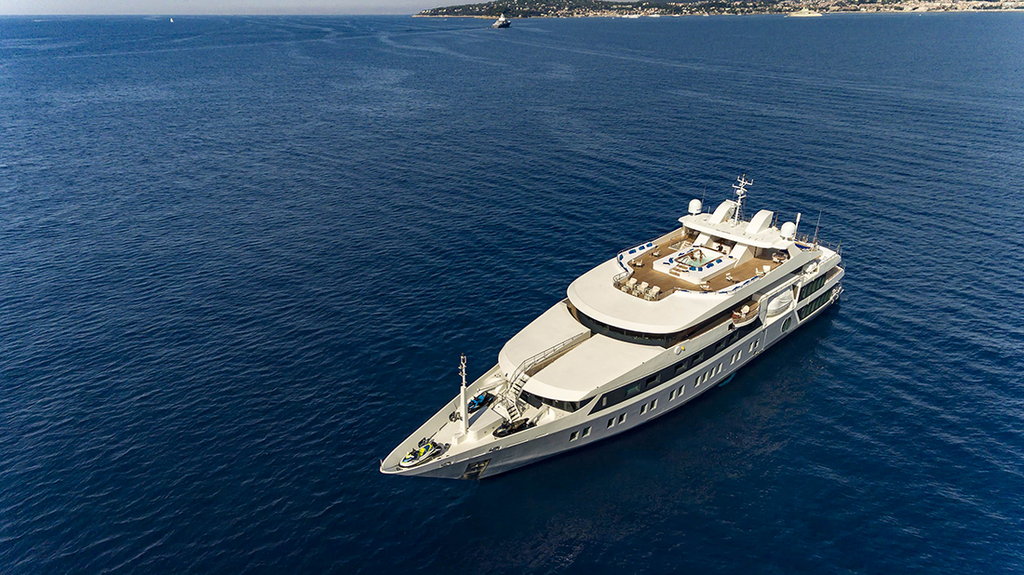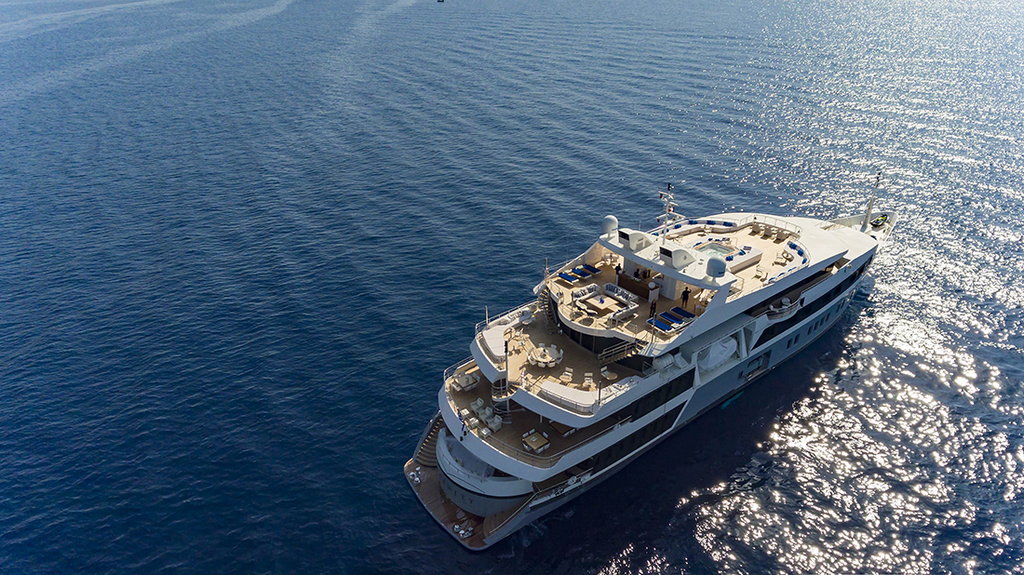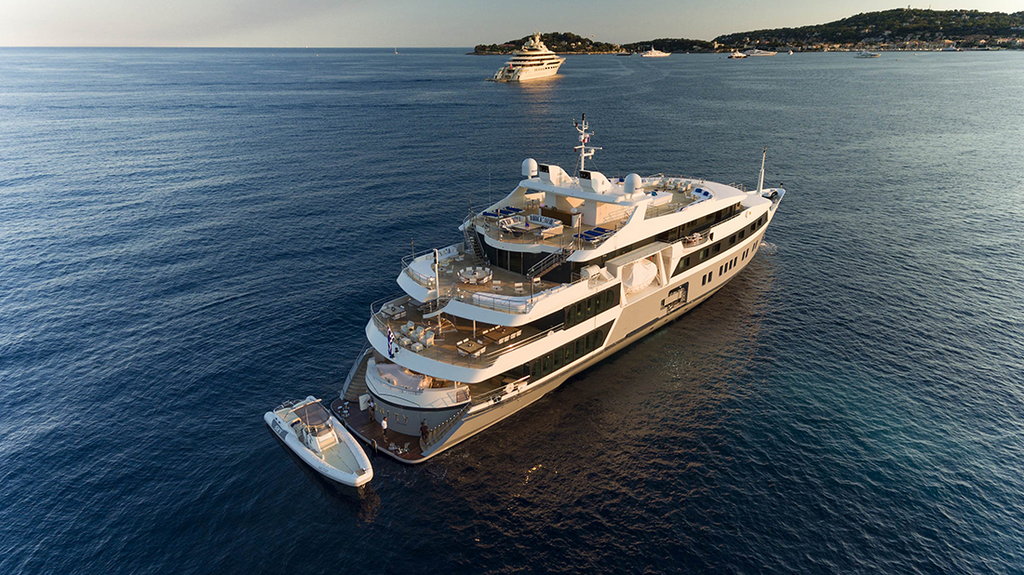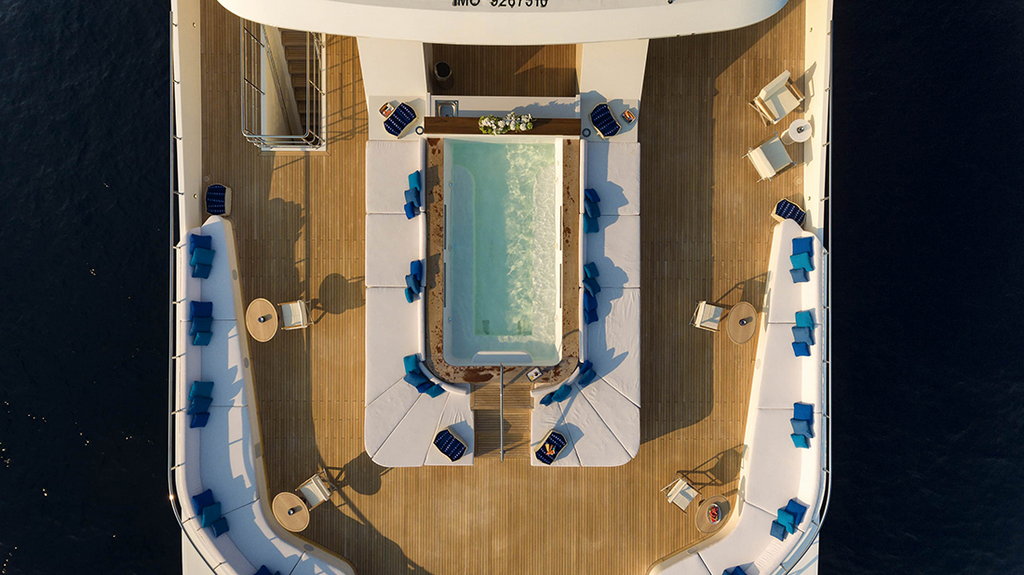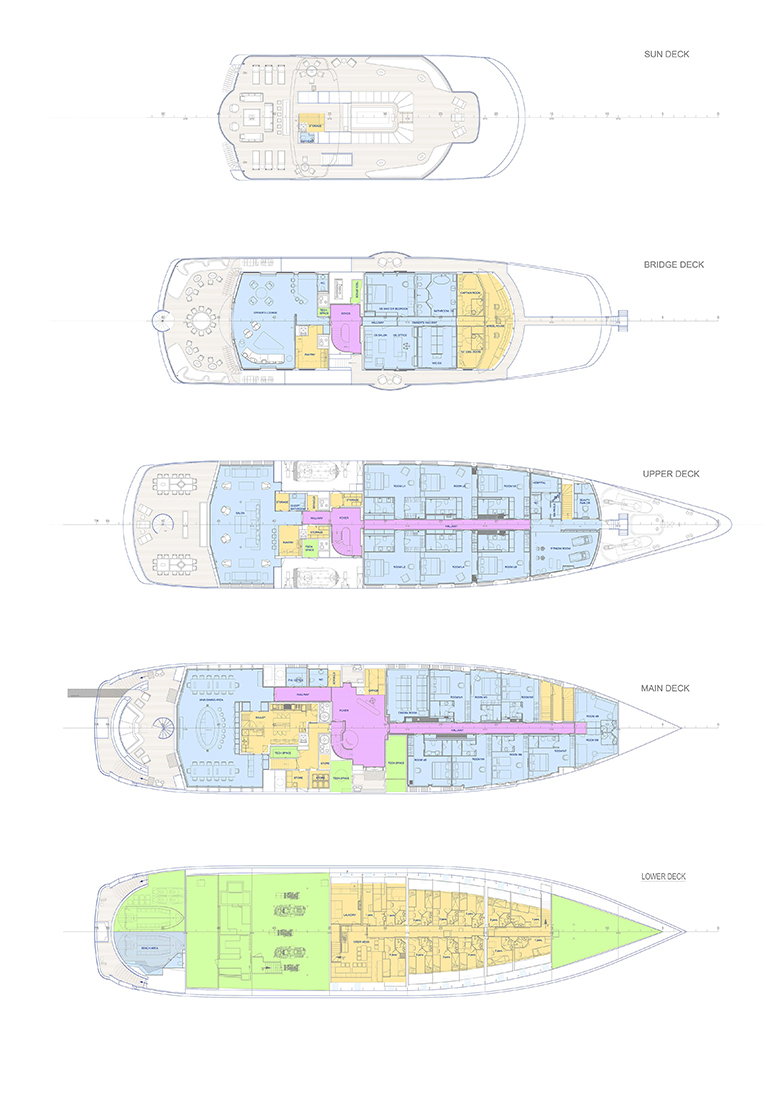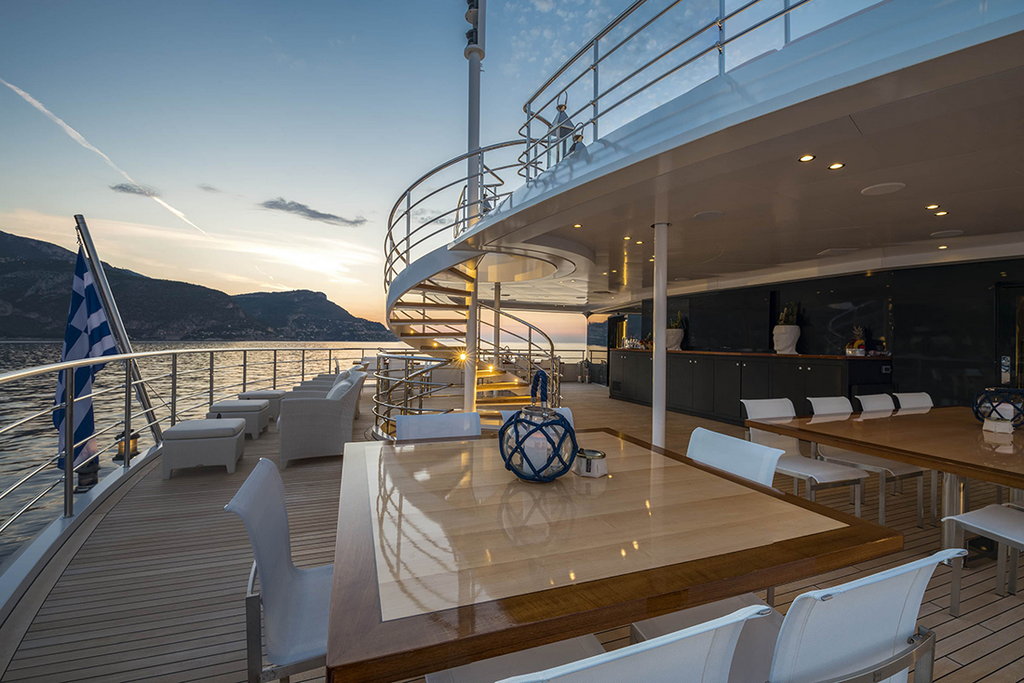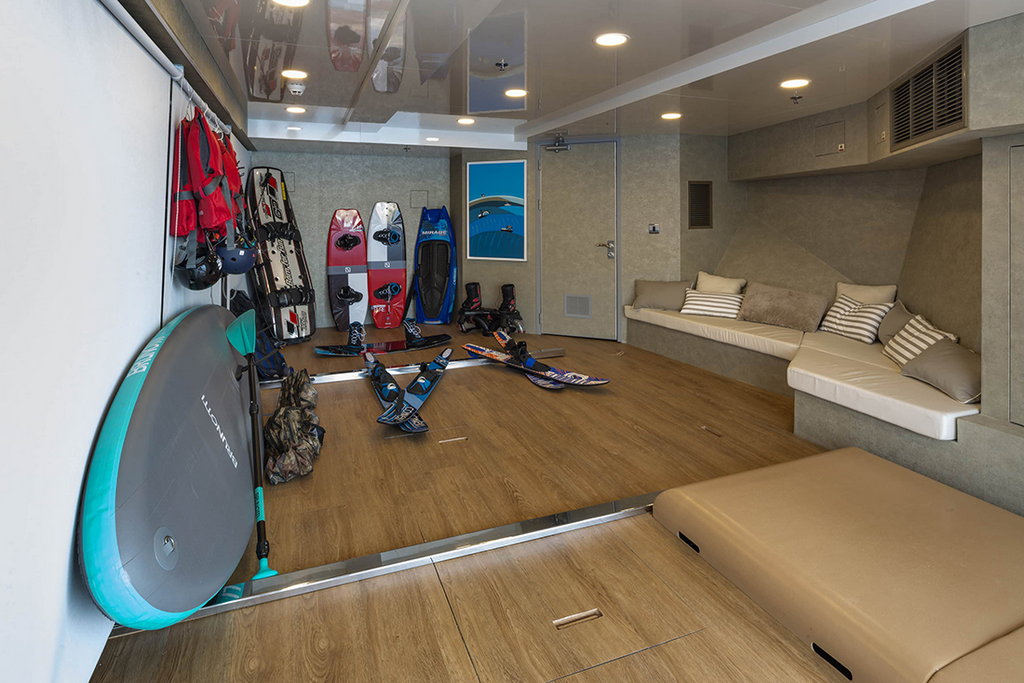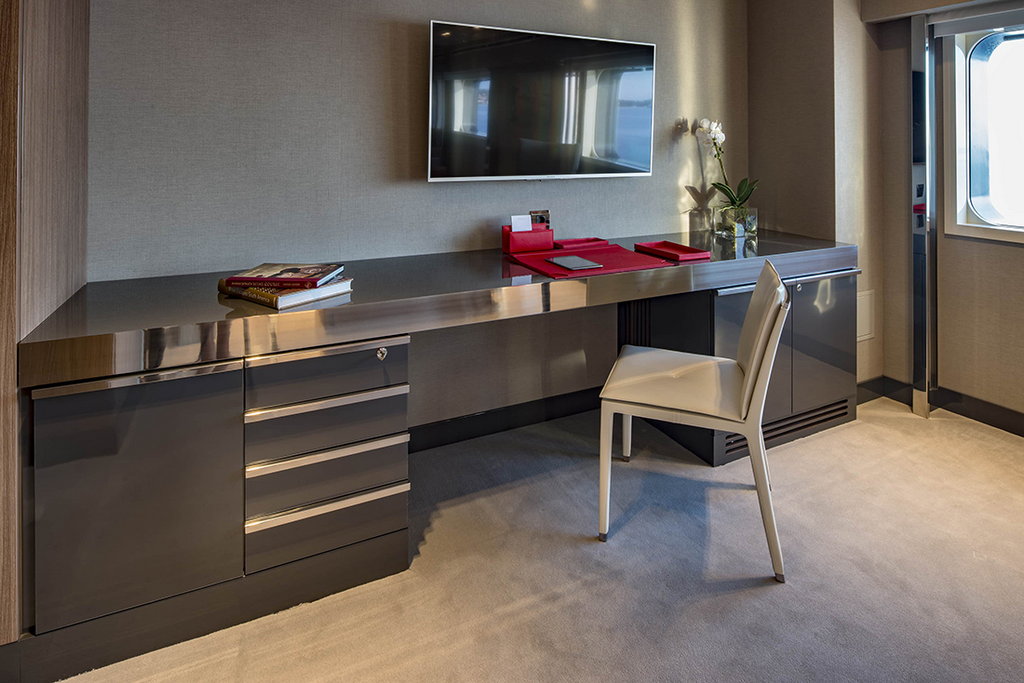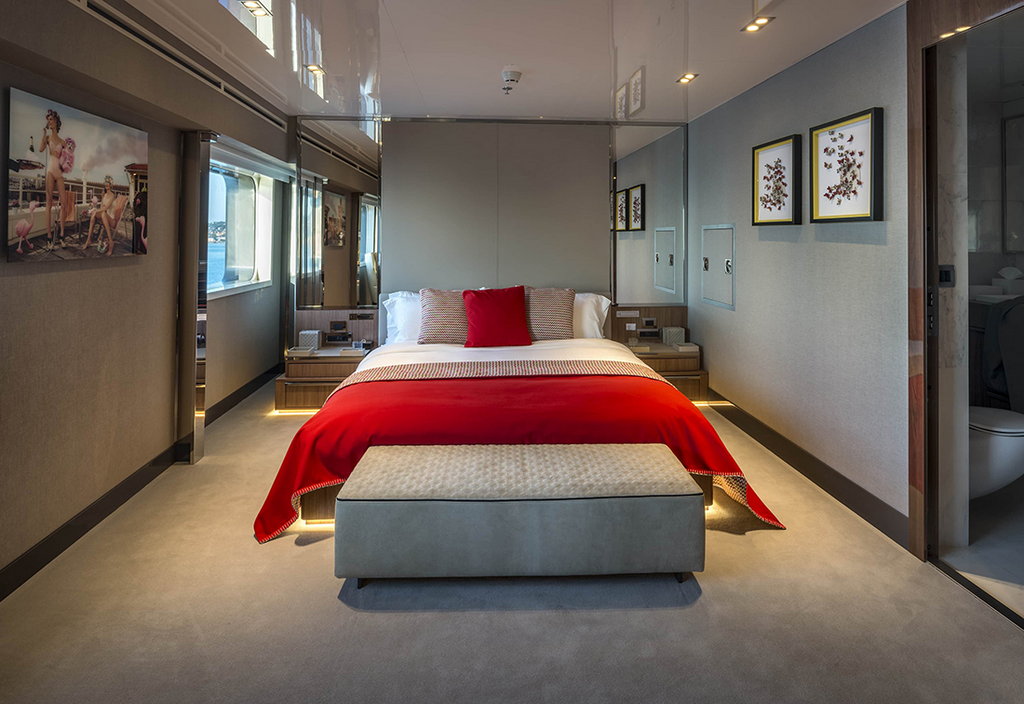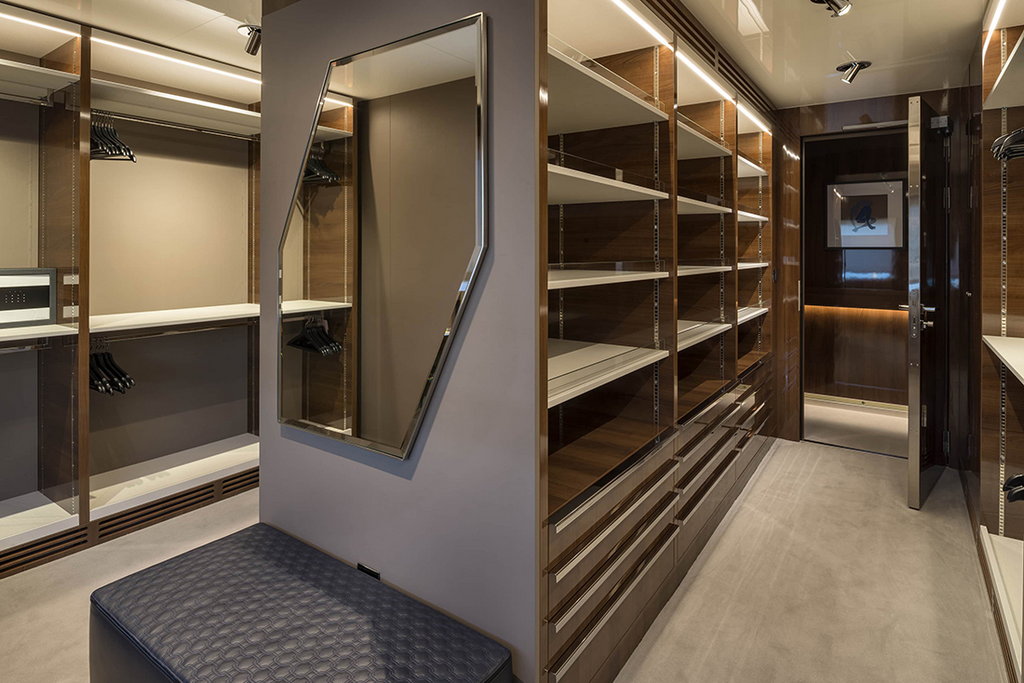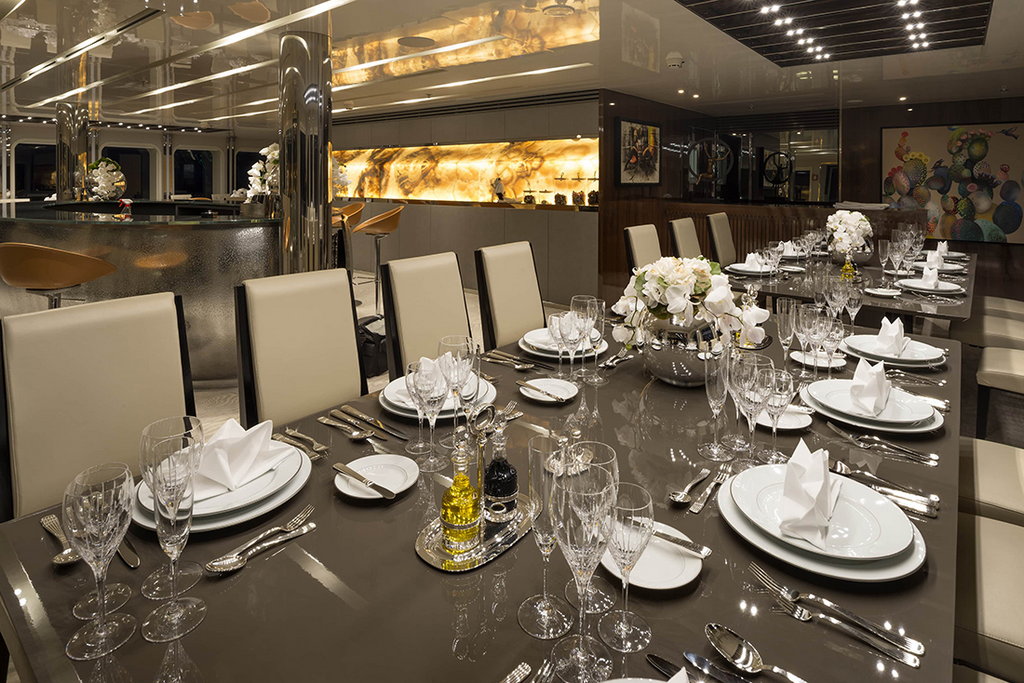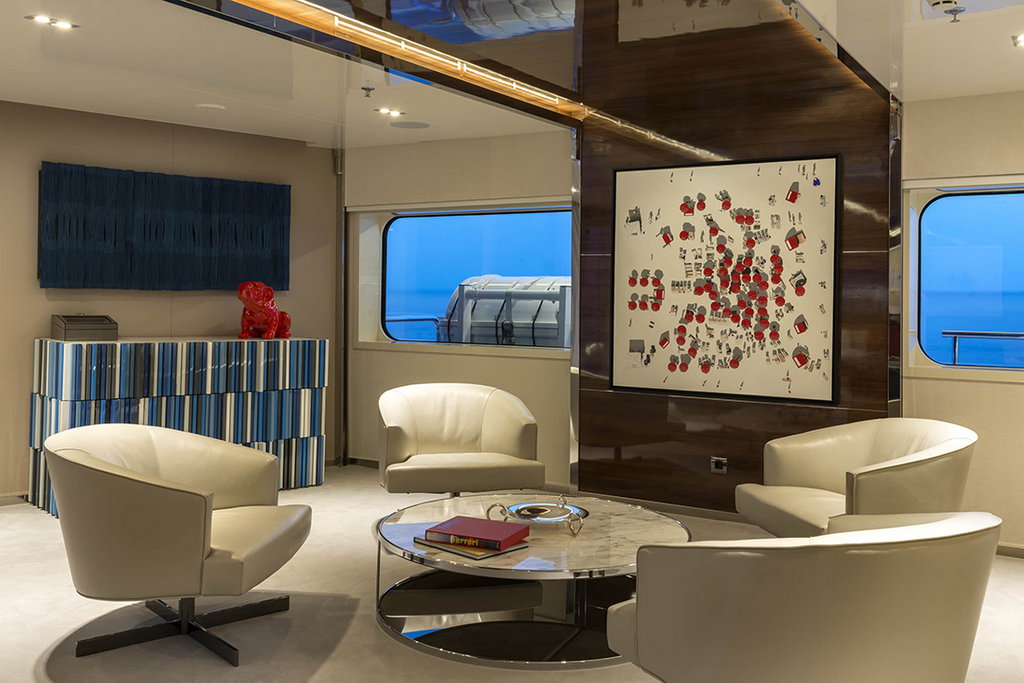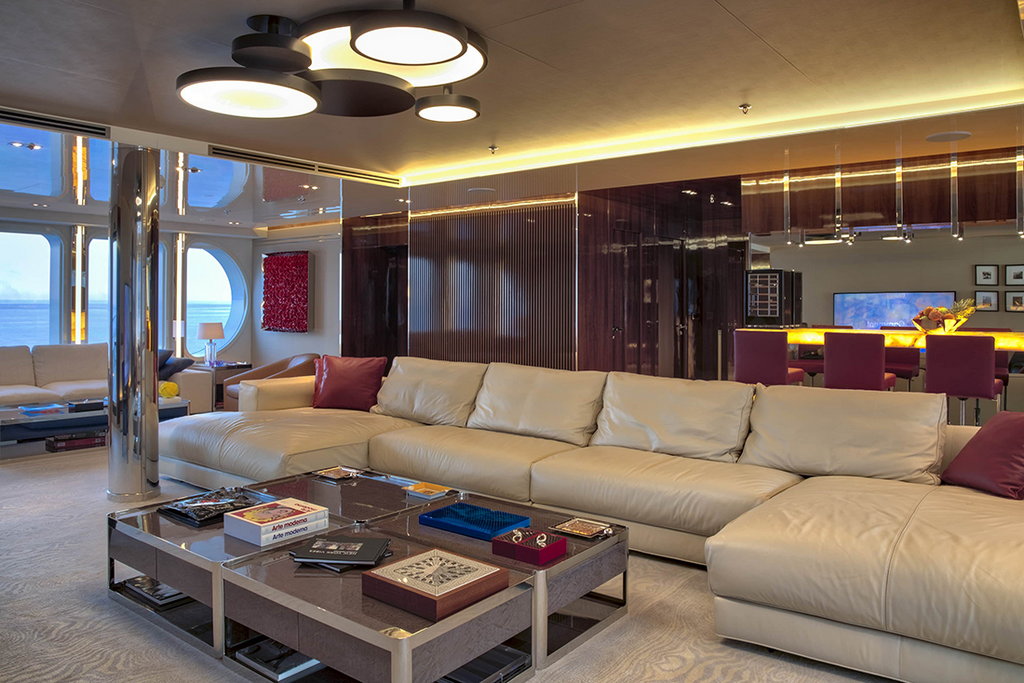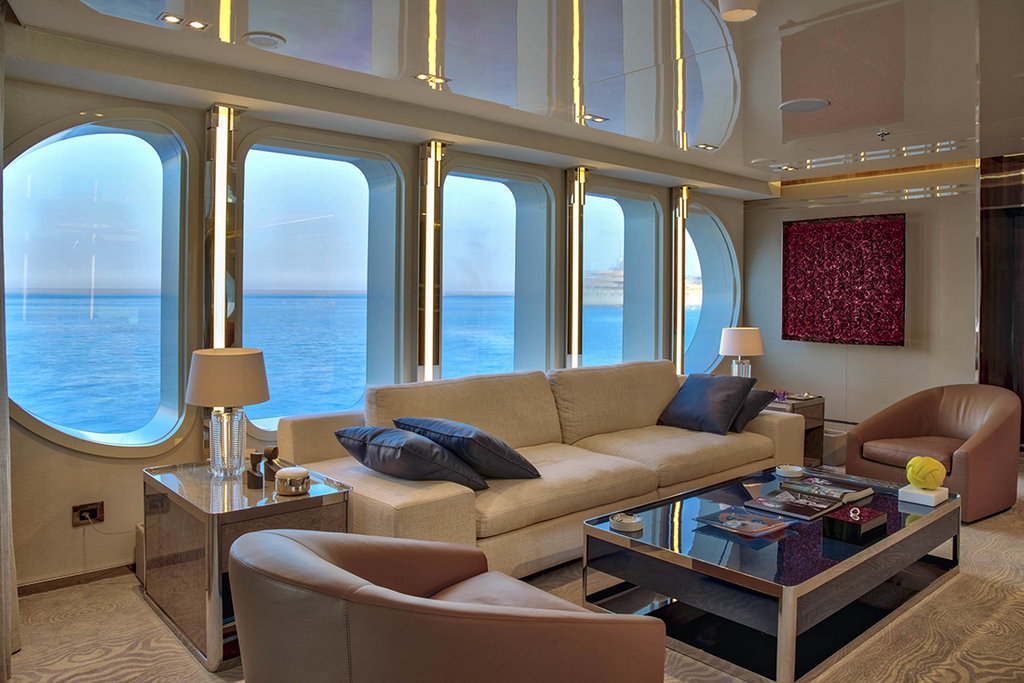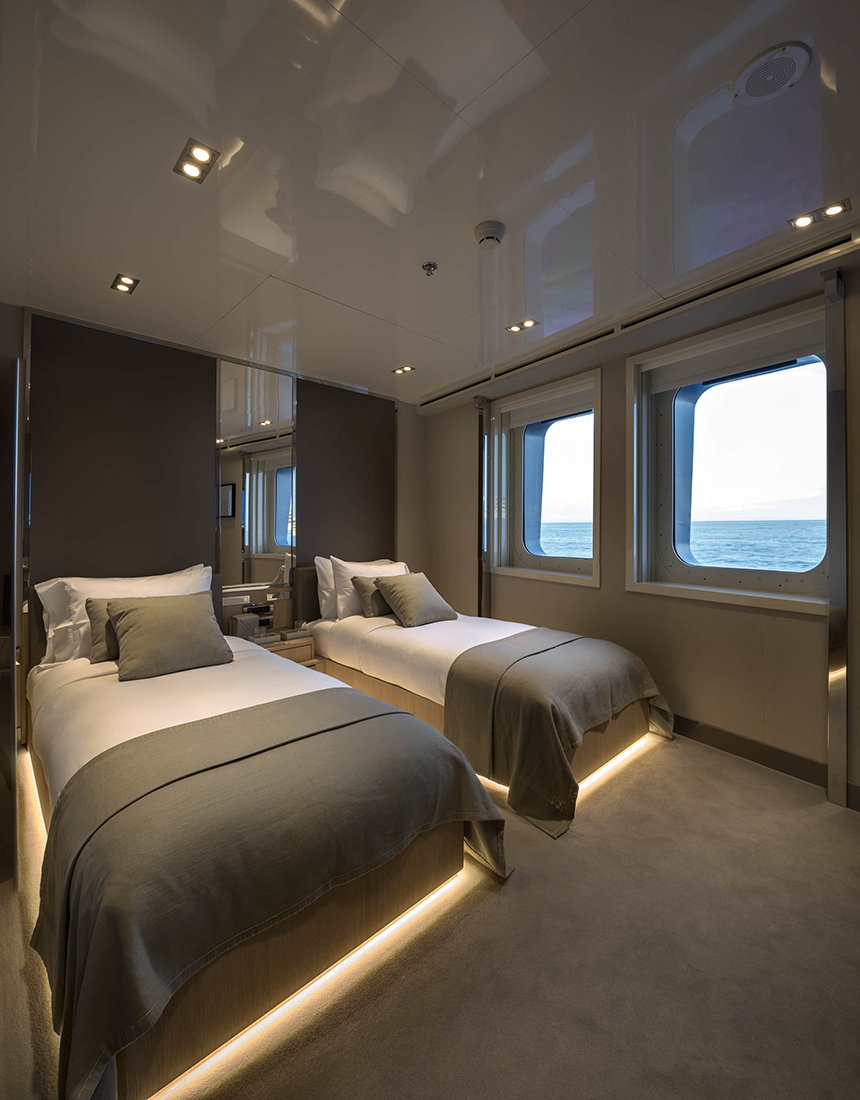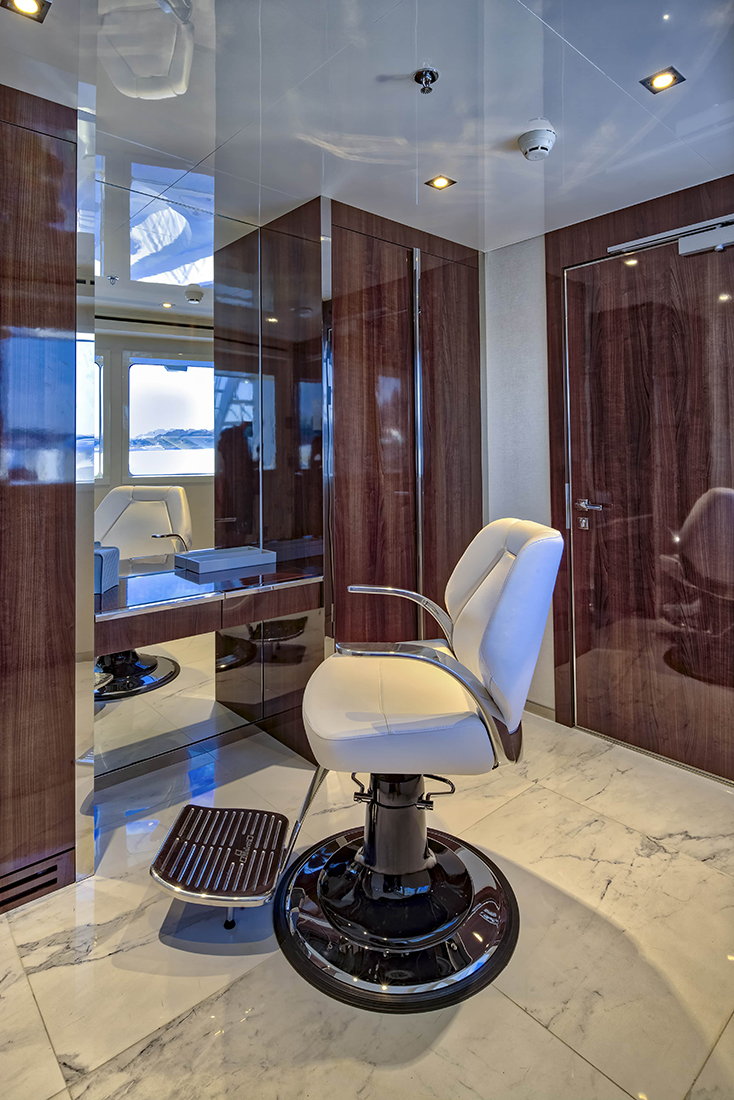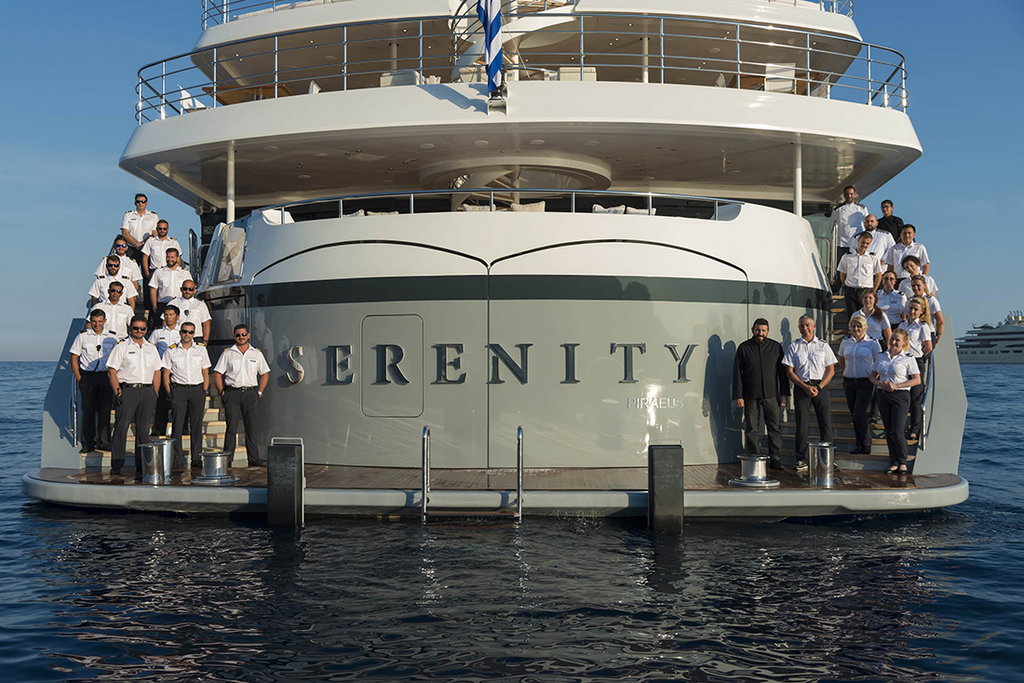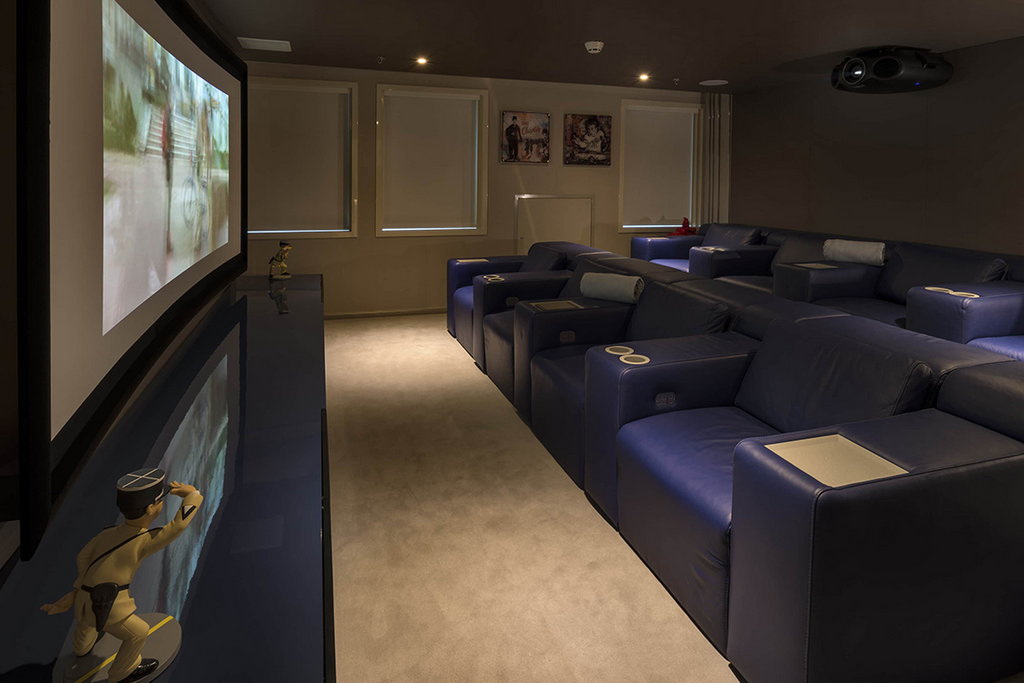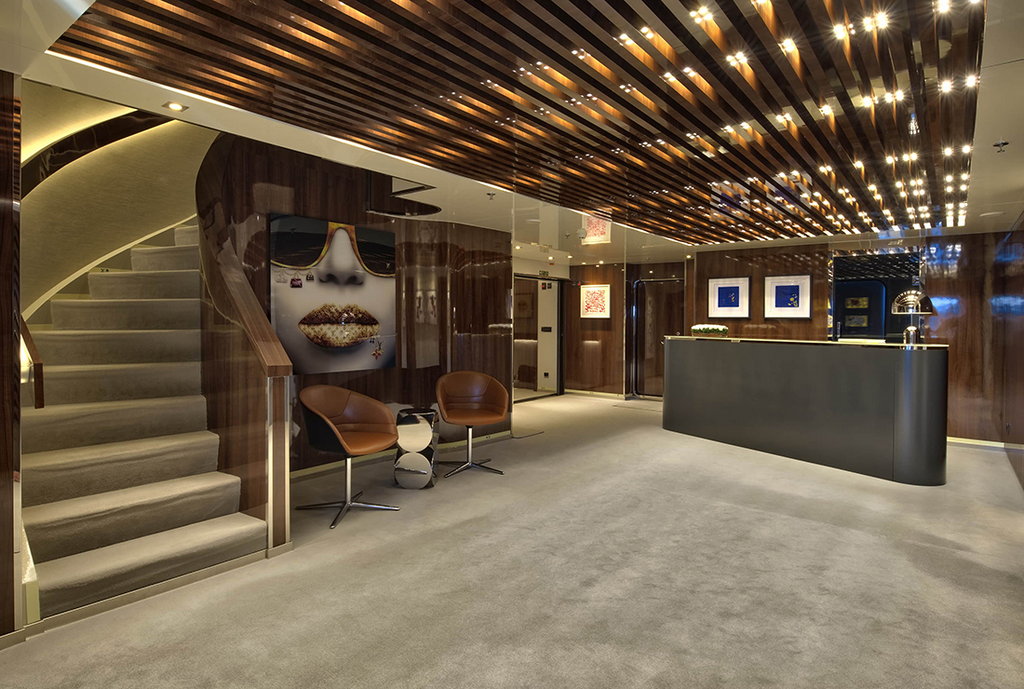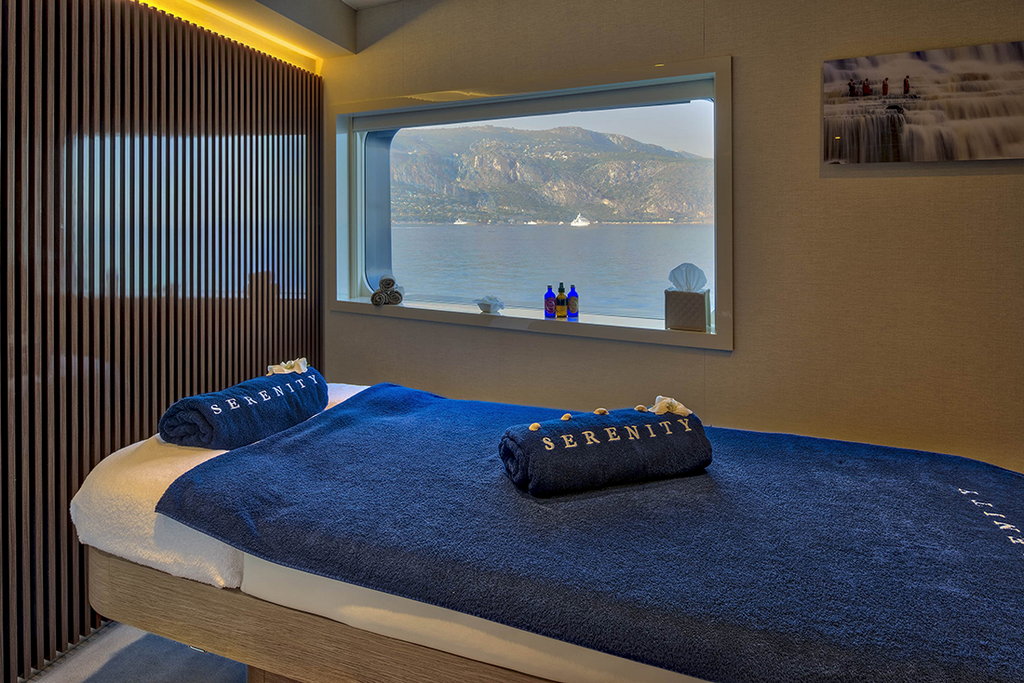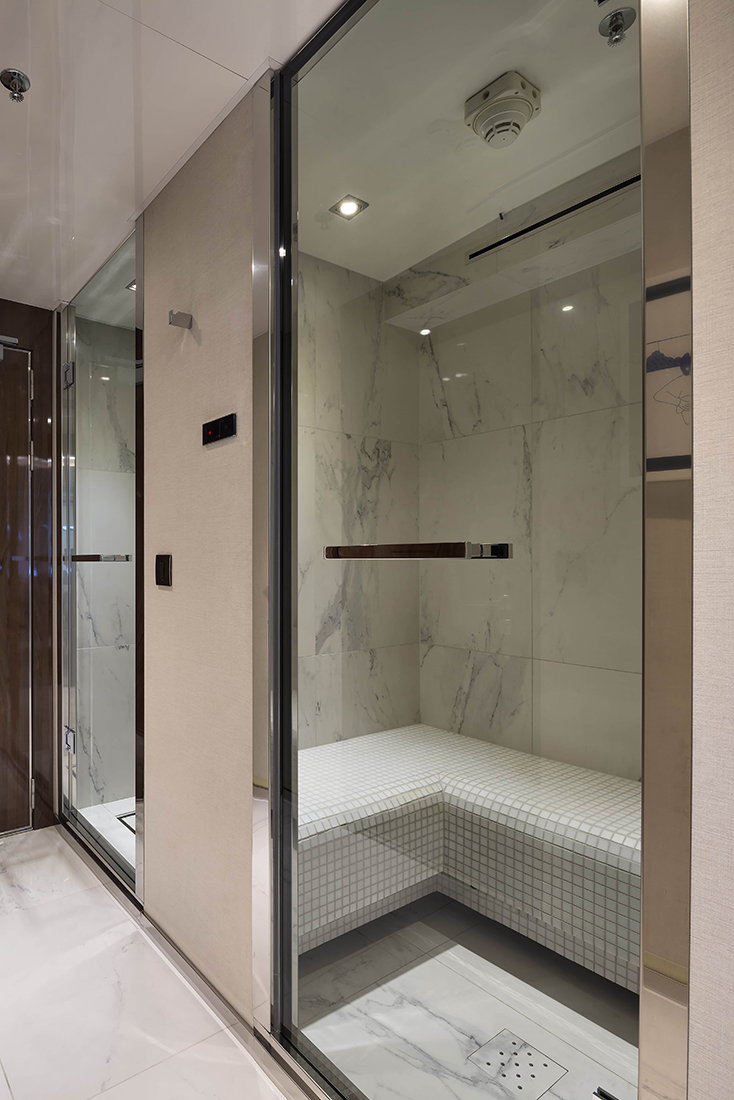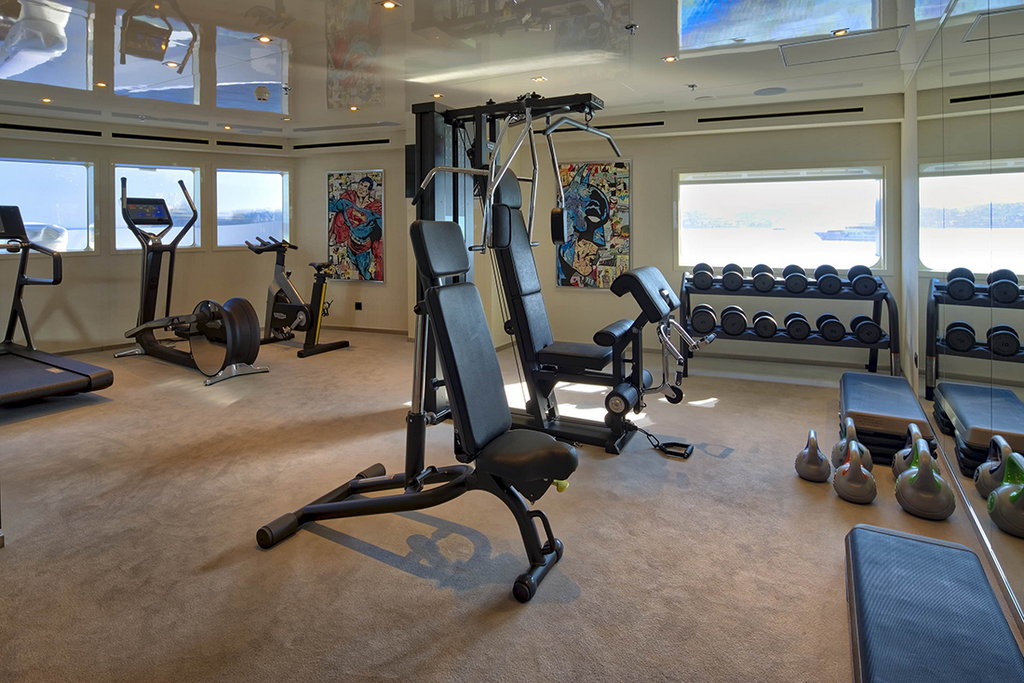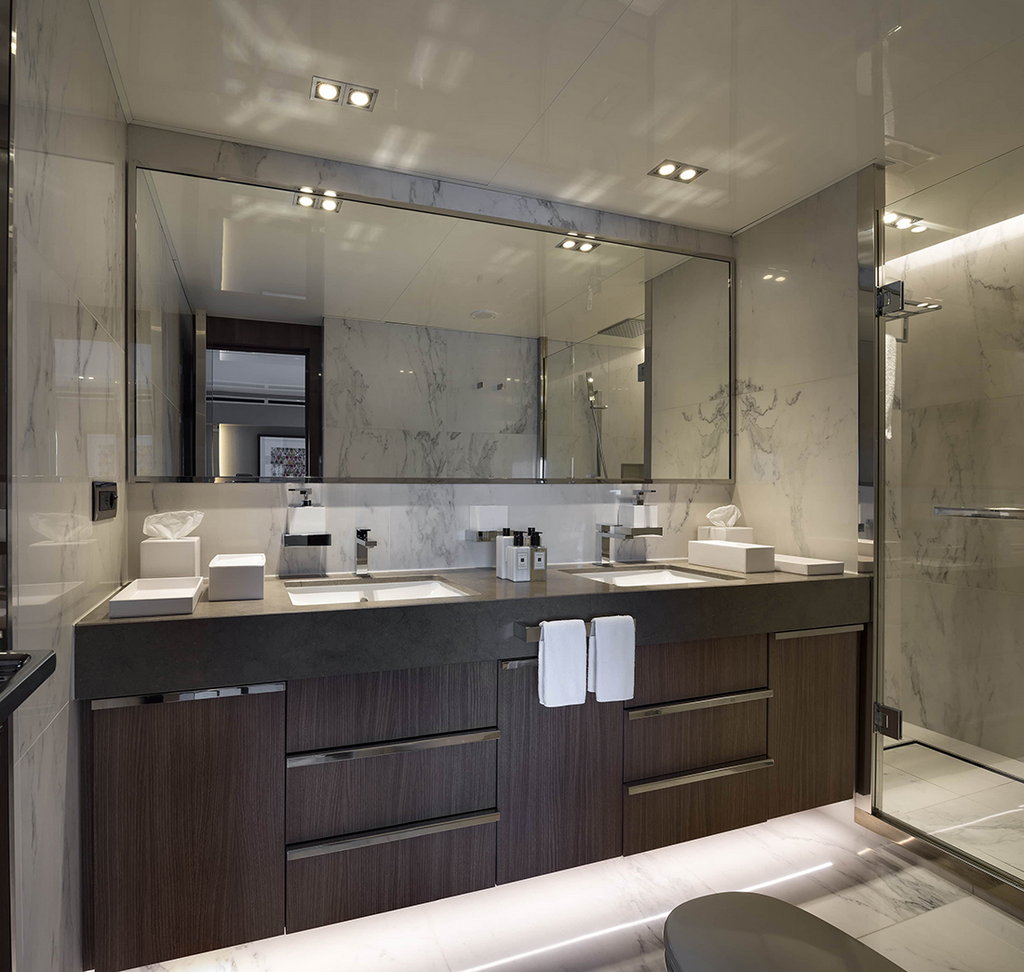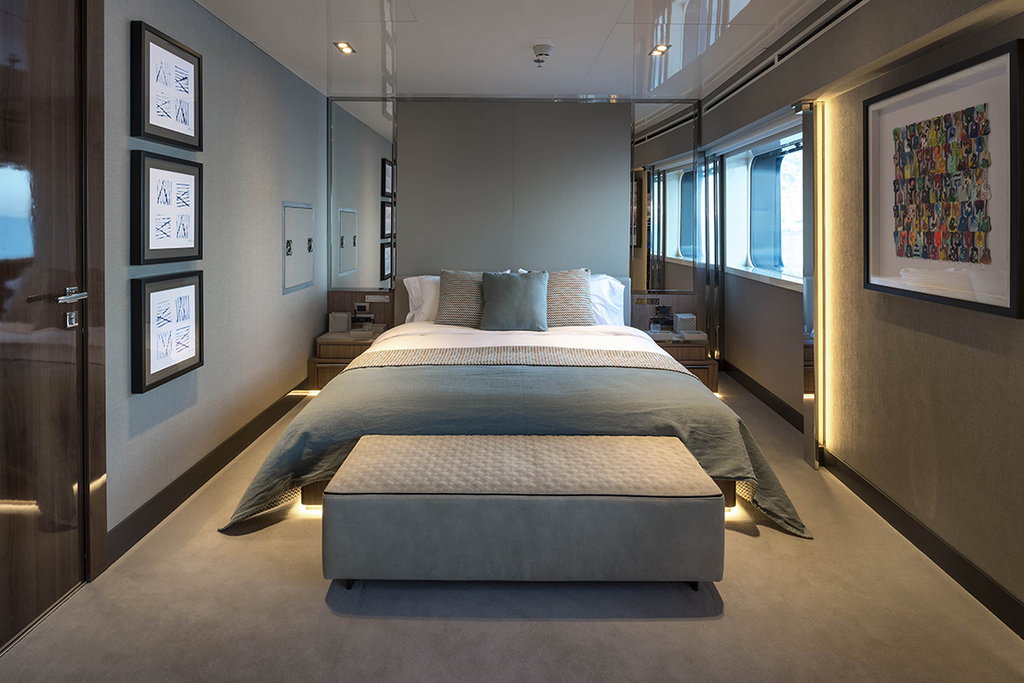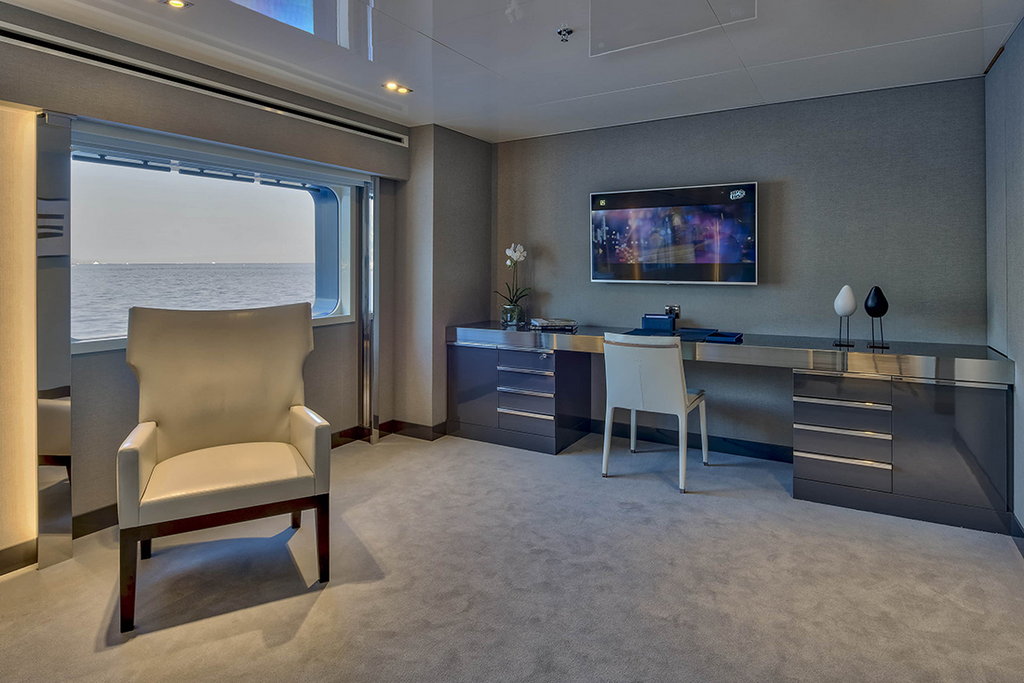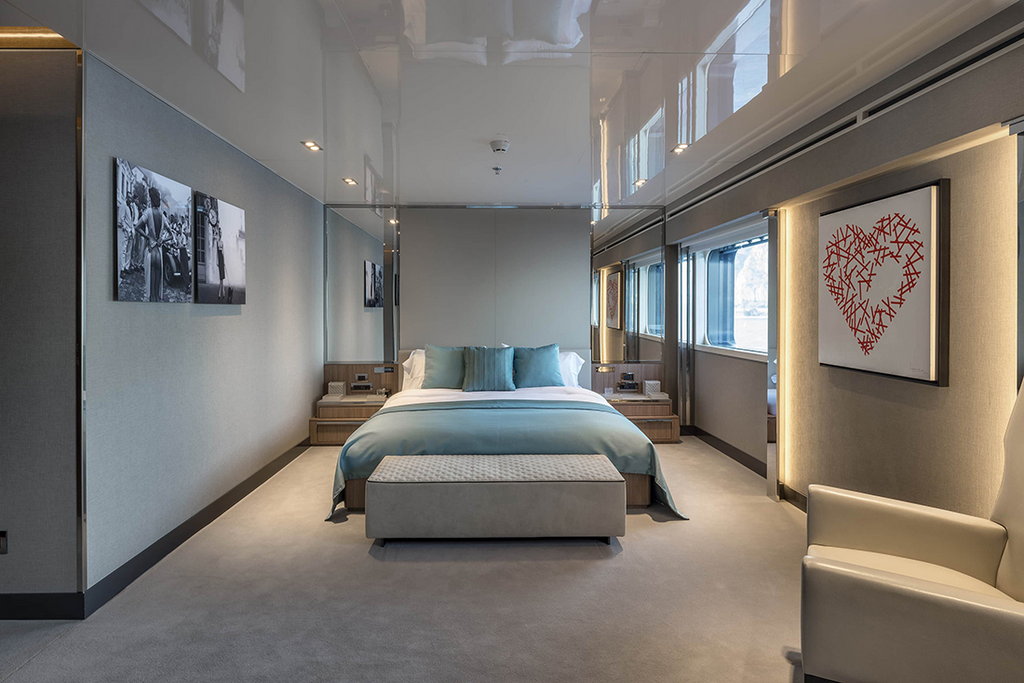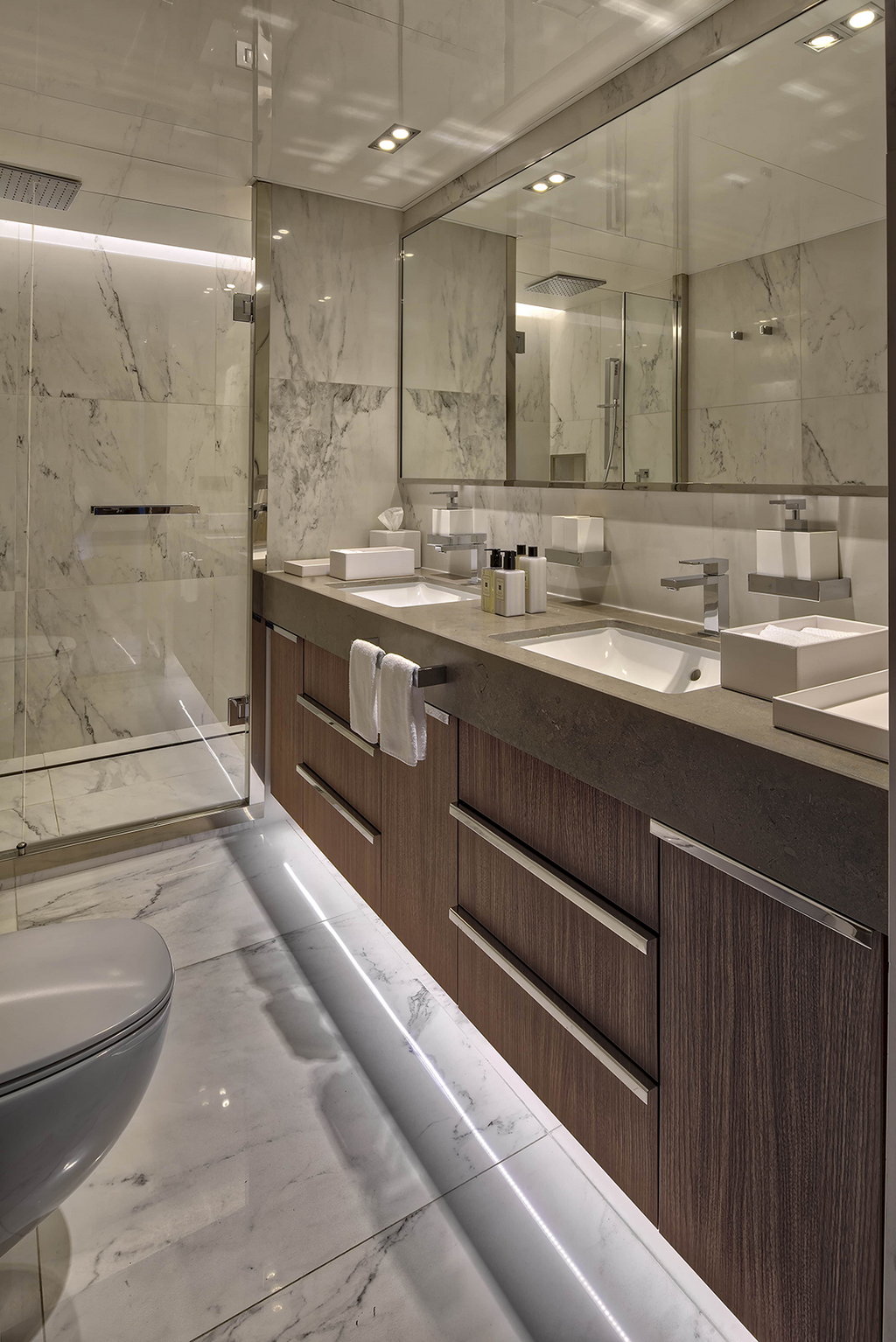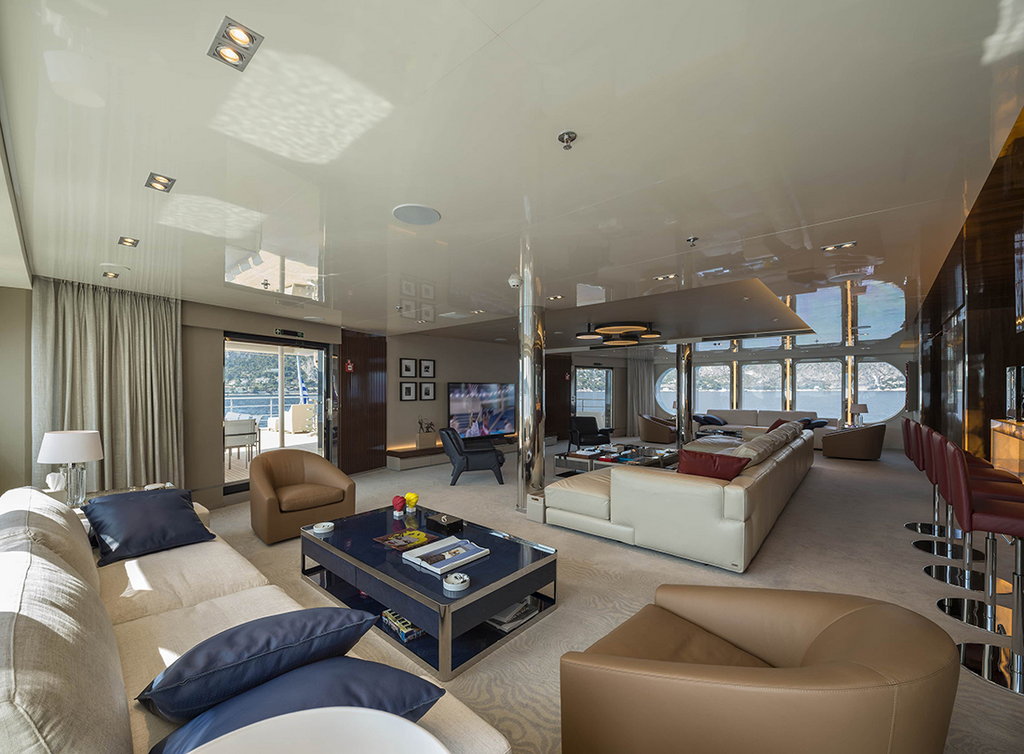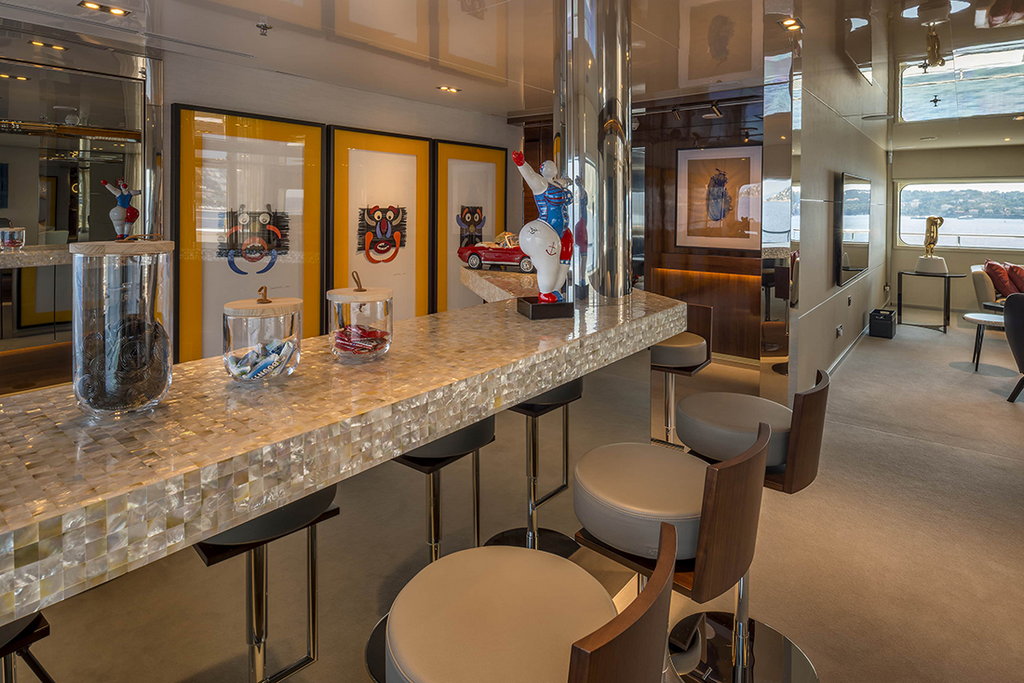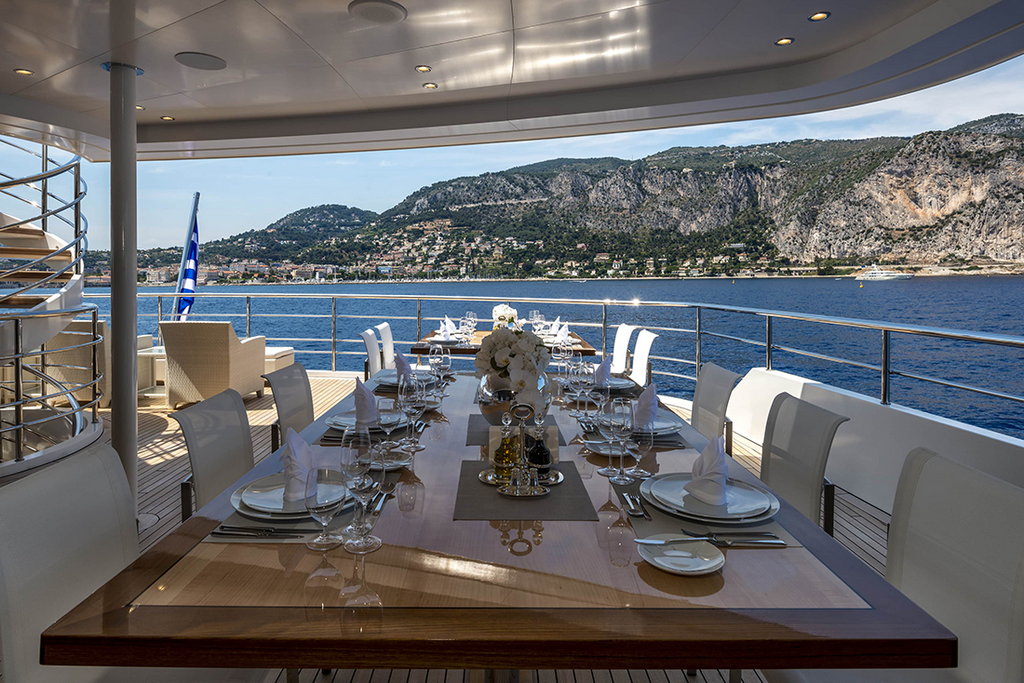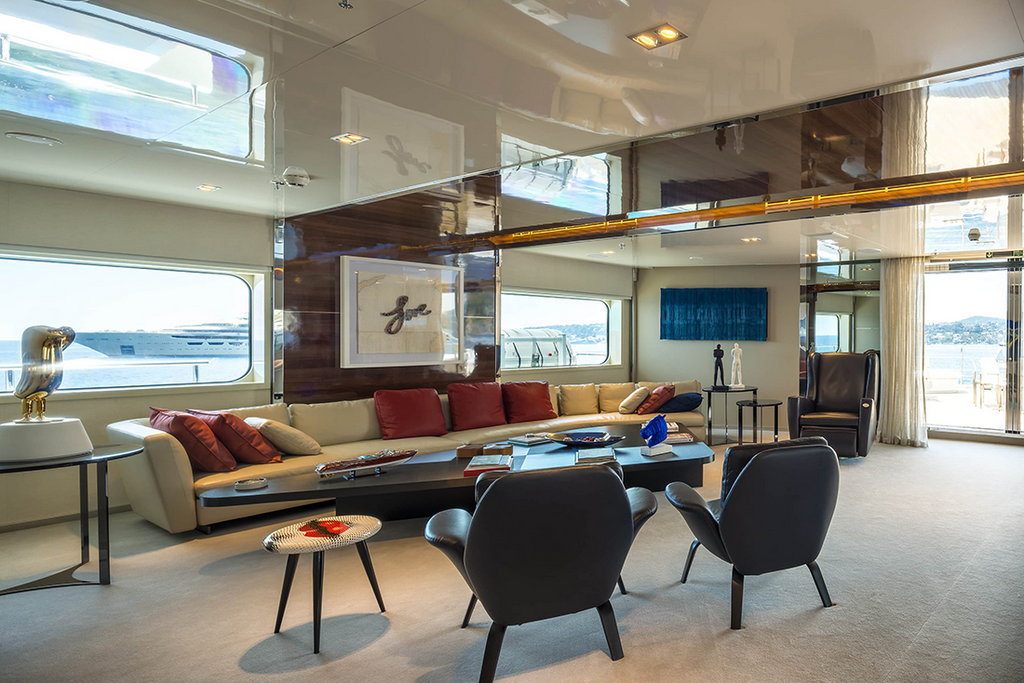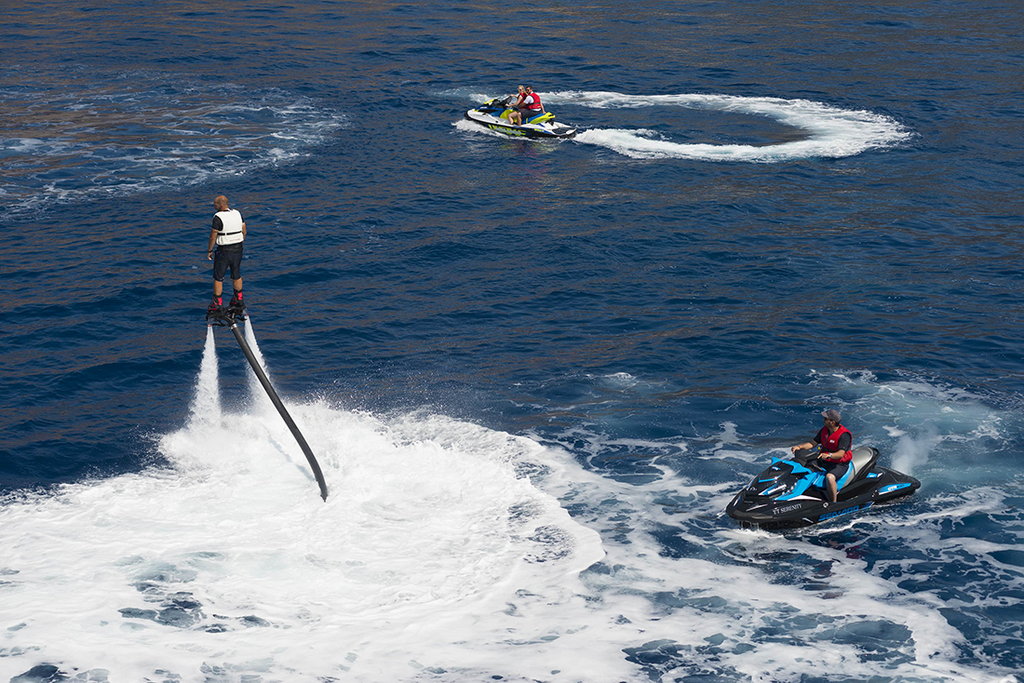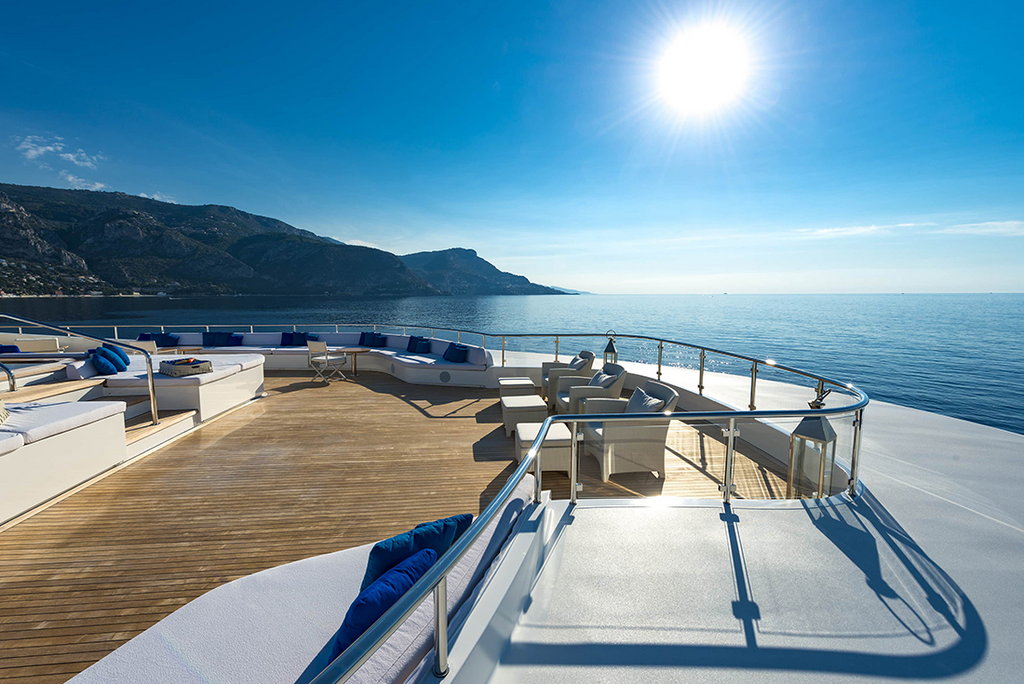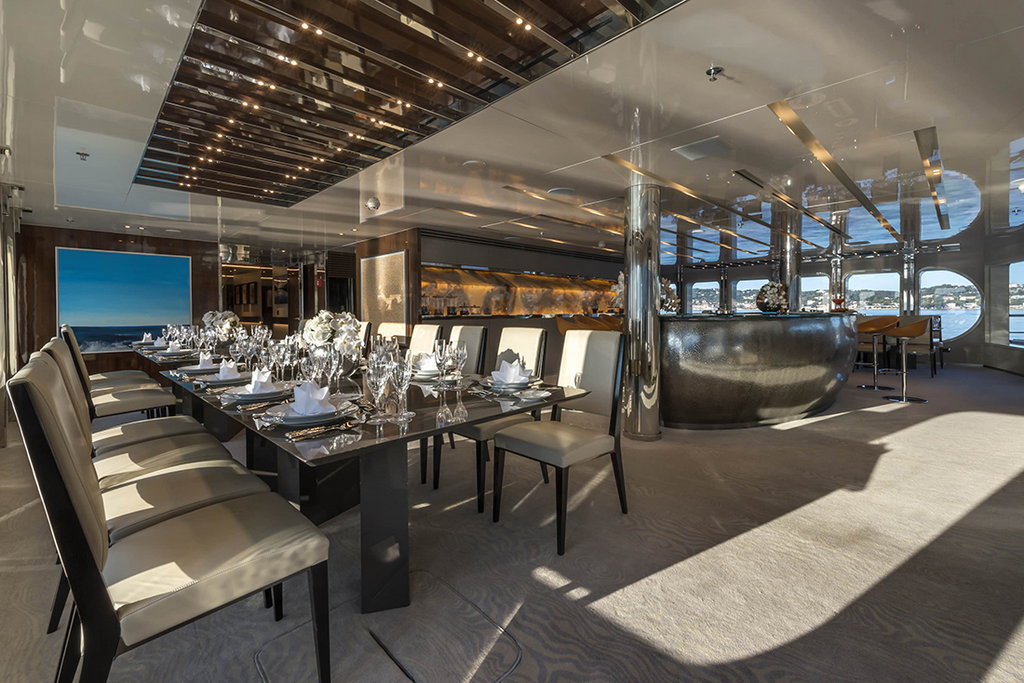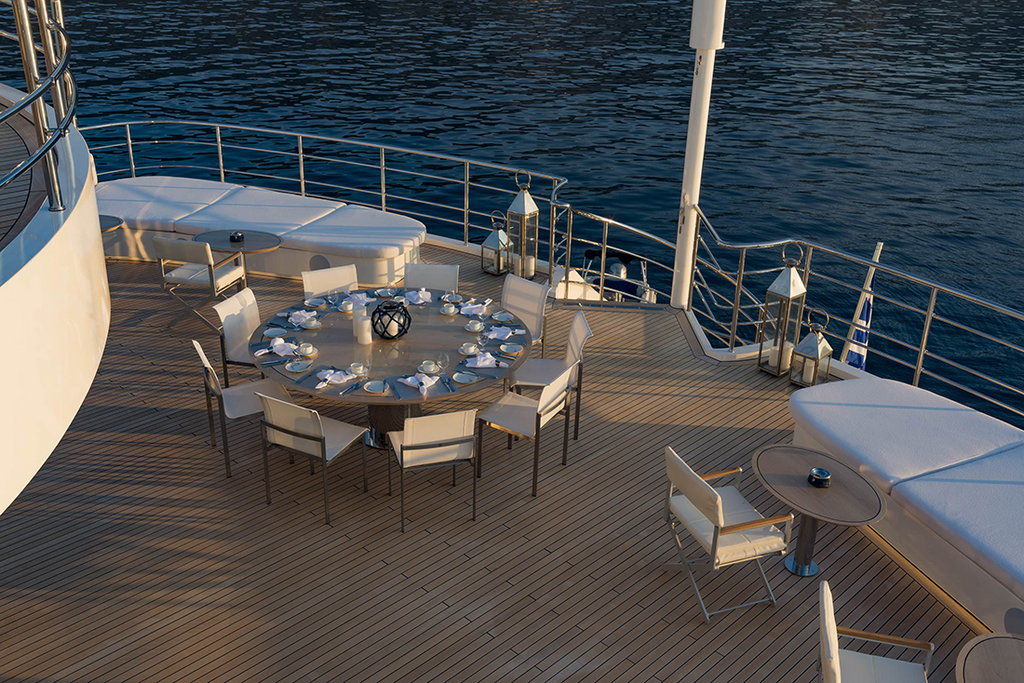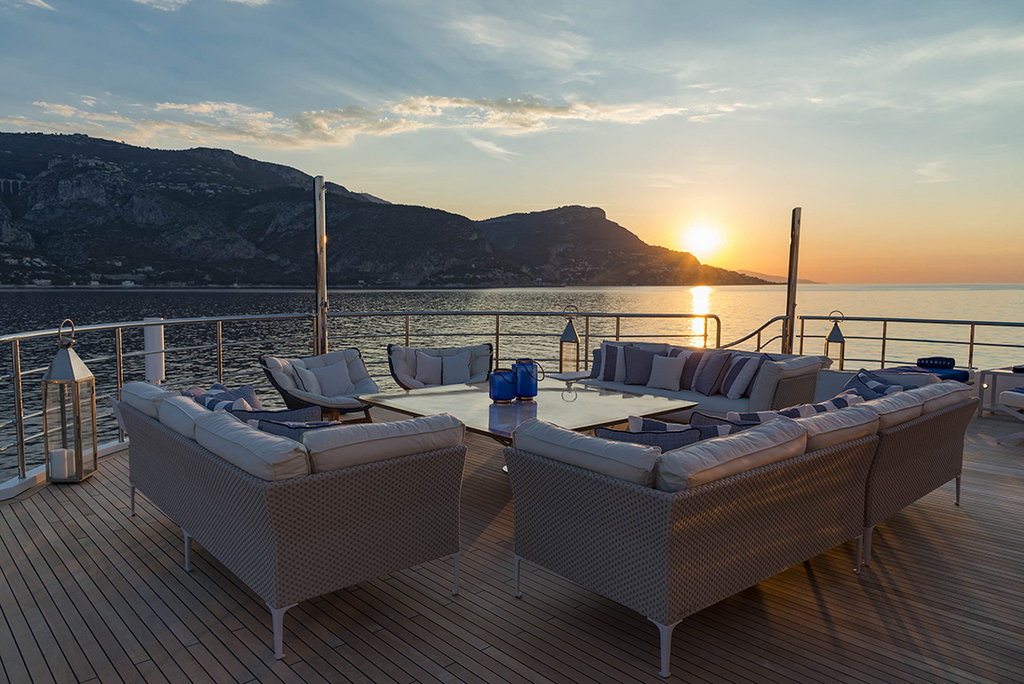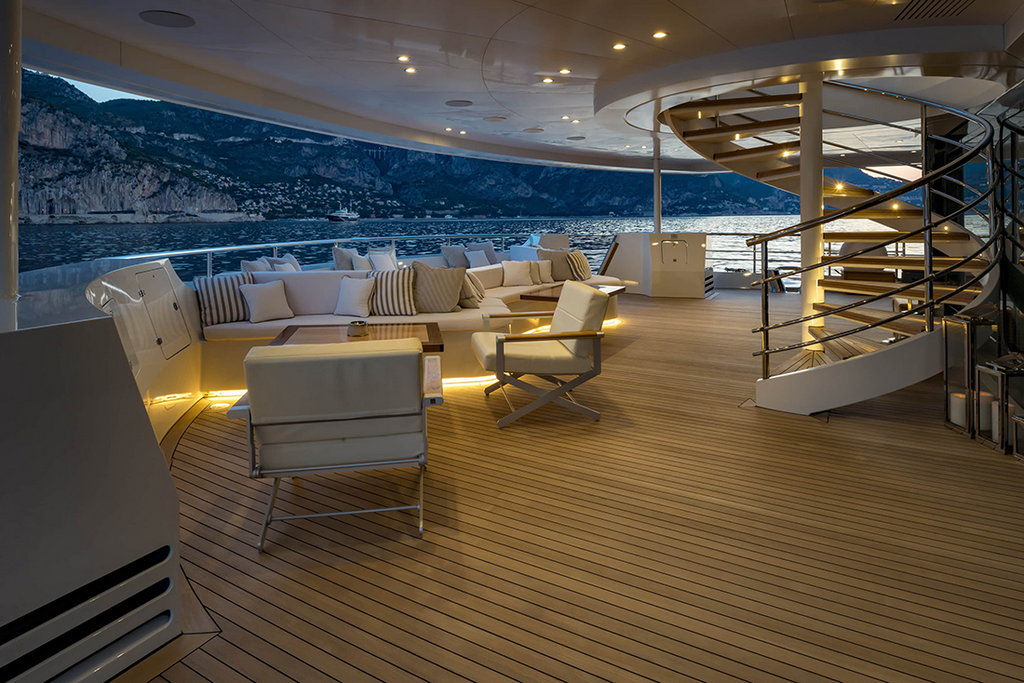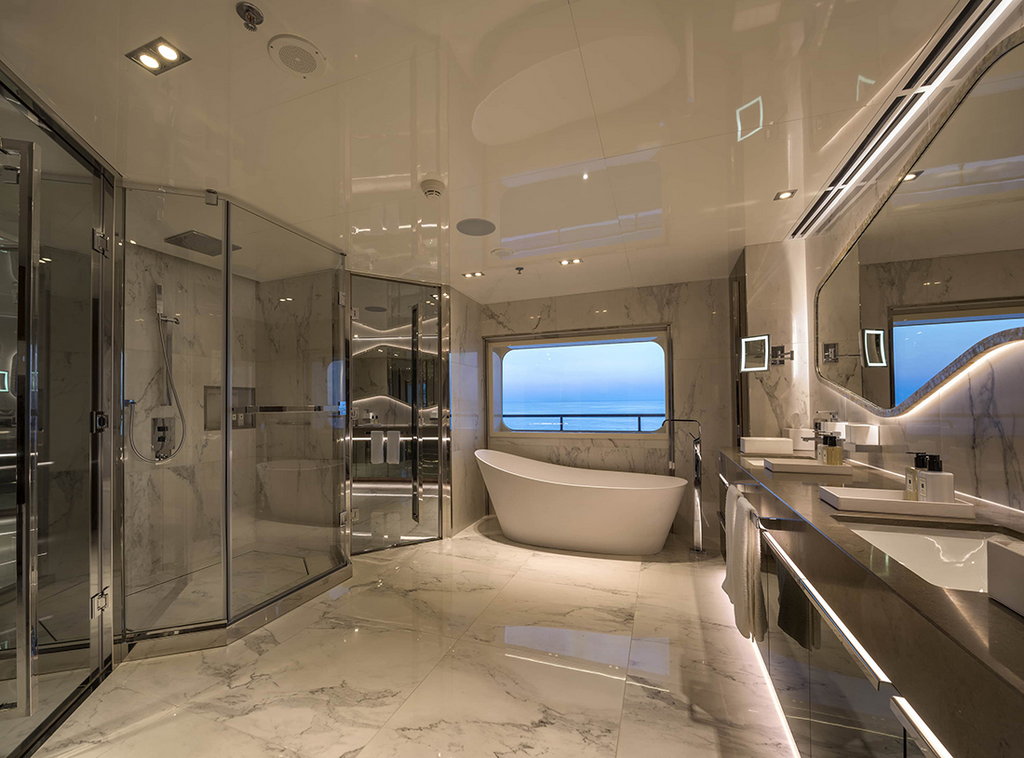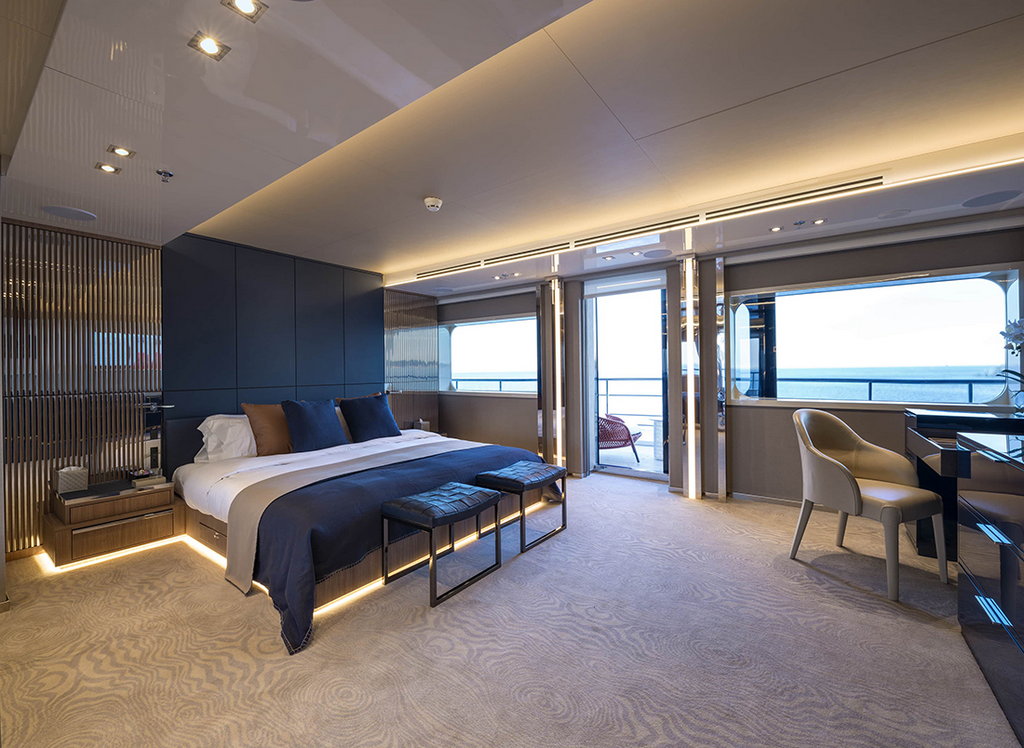 SERENITY-GA-rev17brochure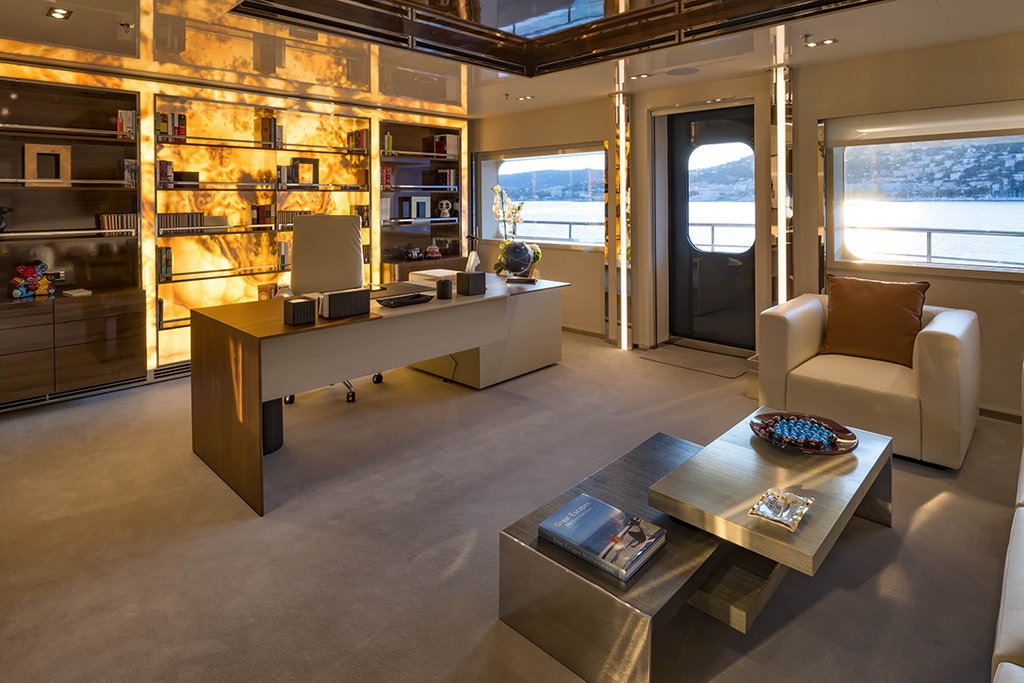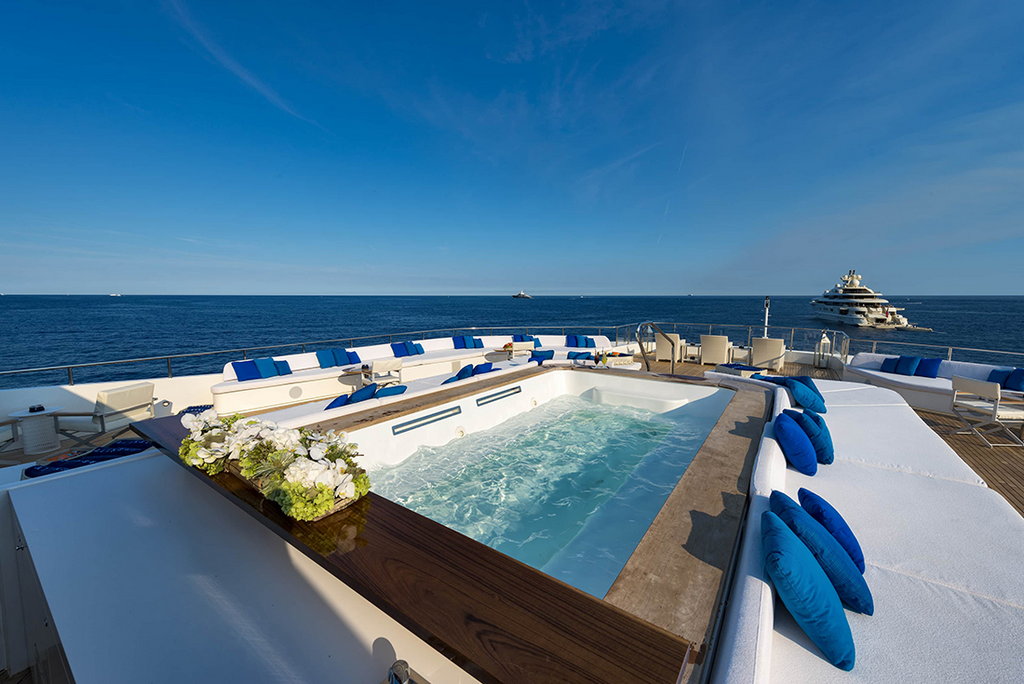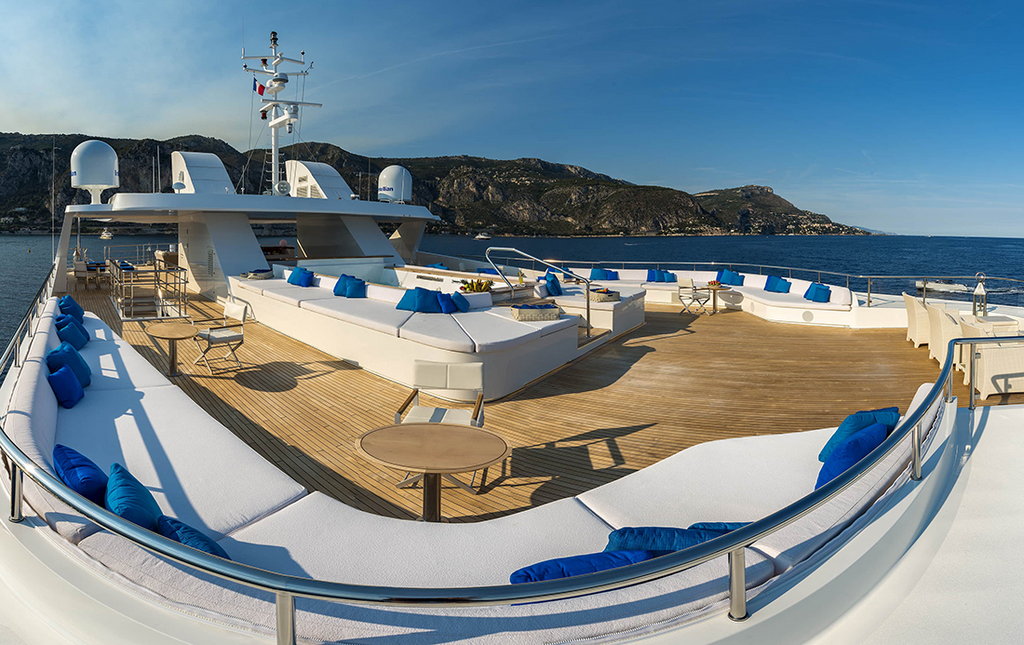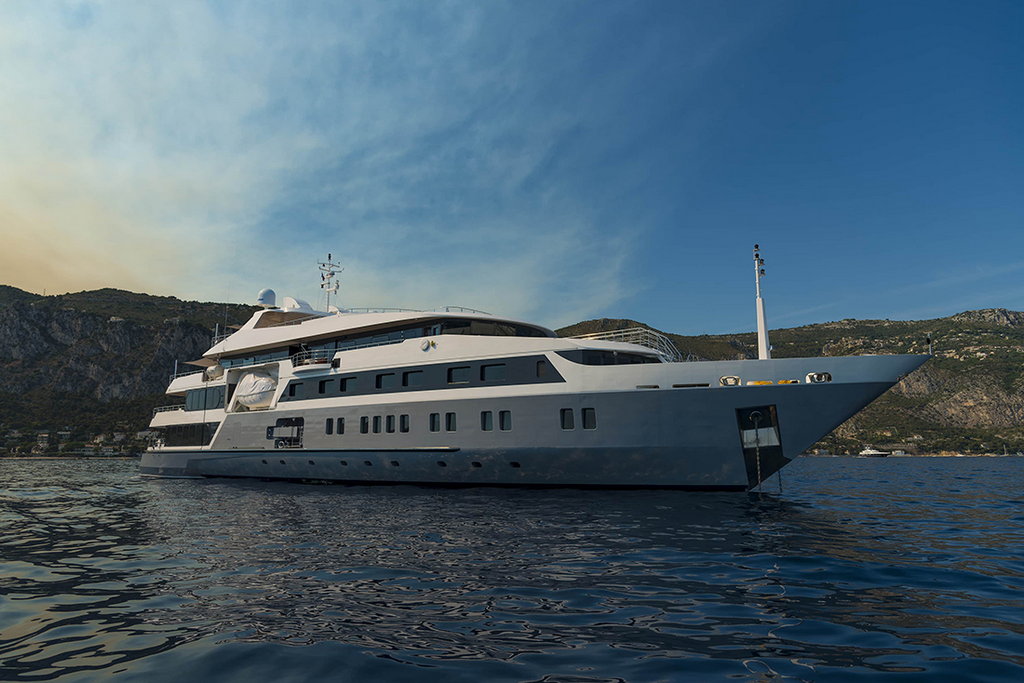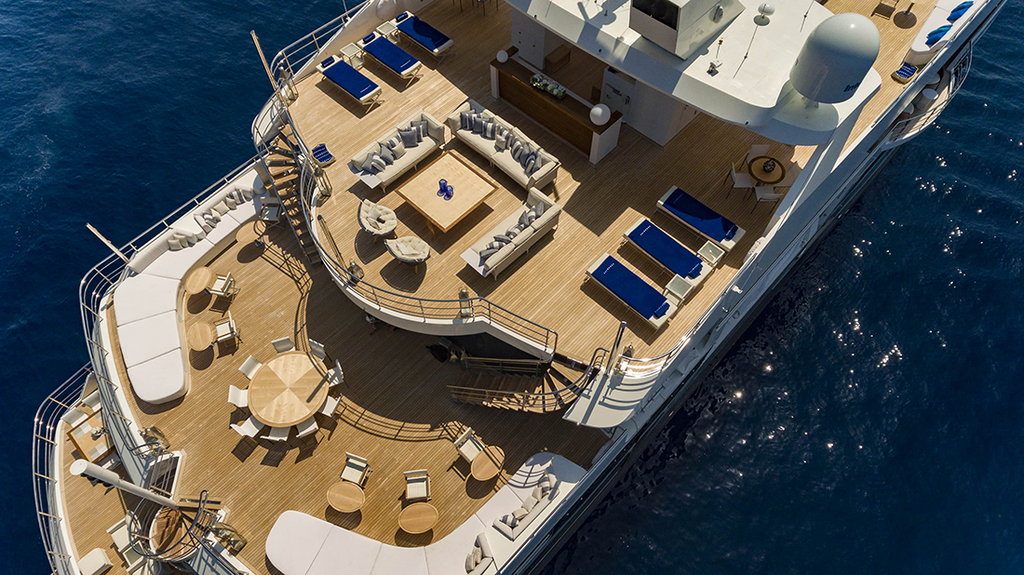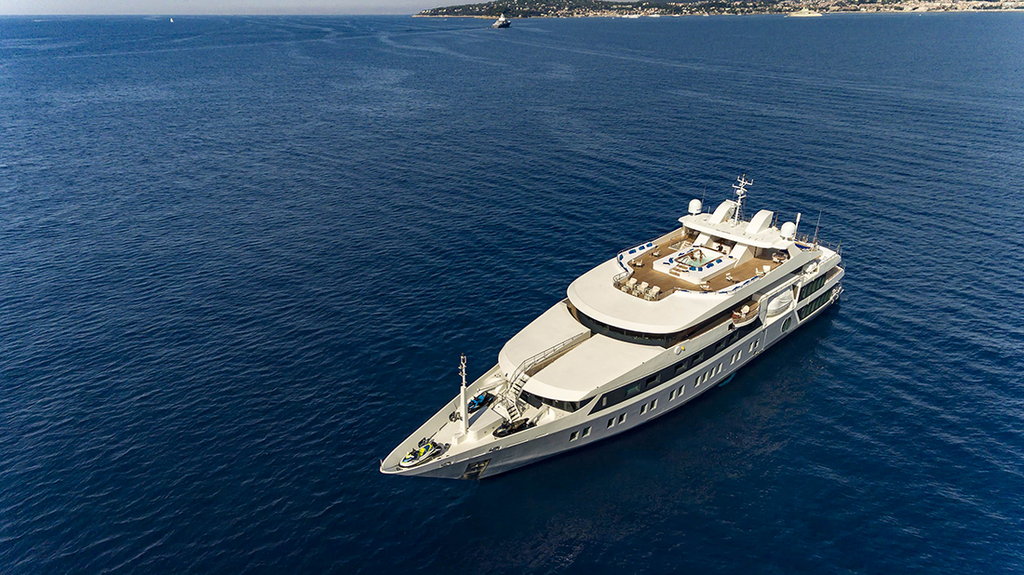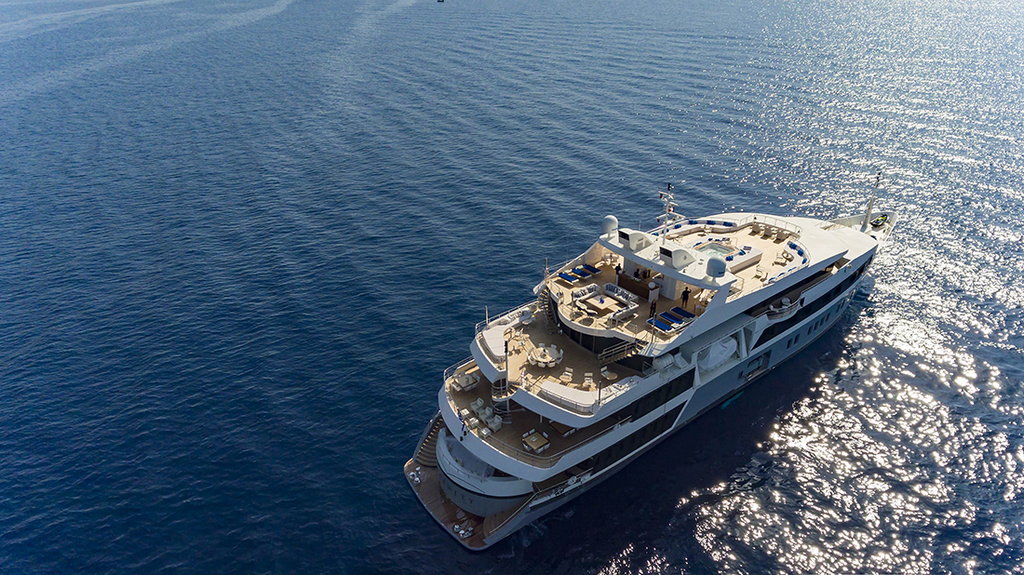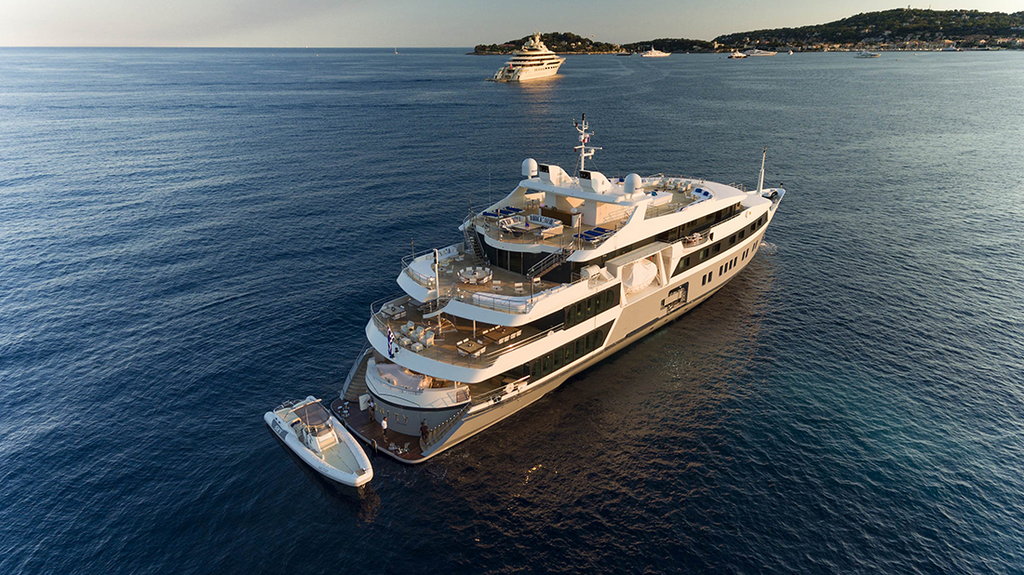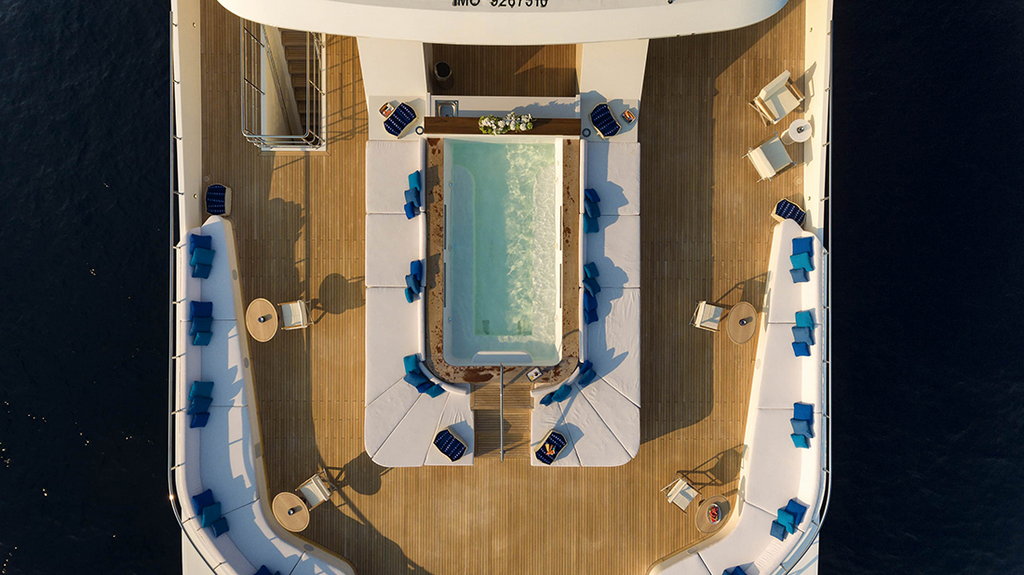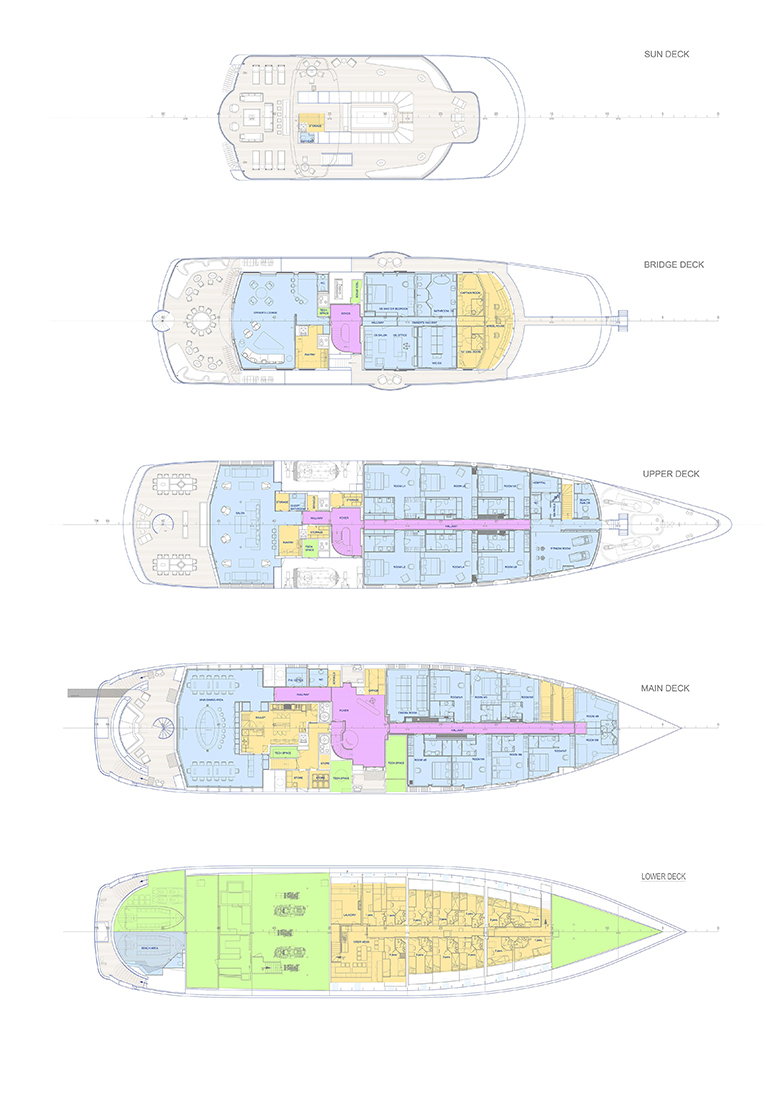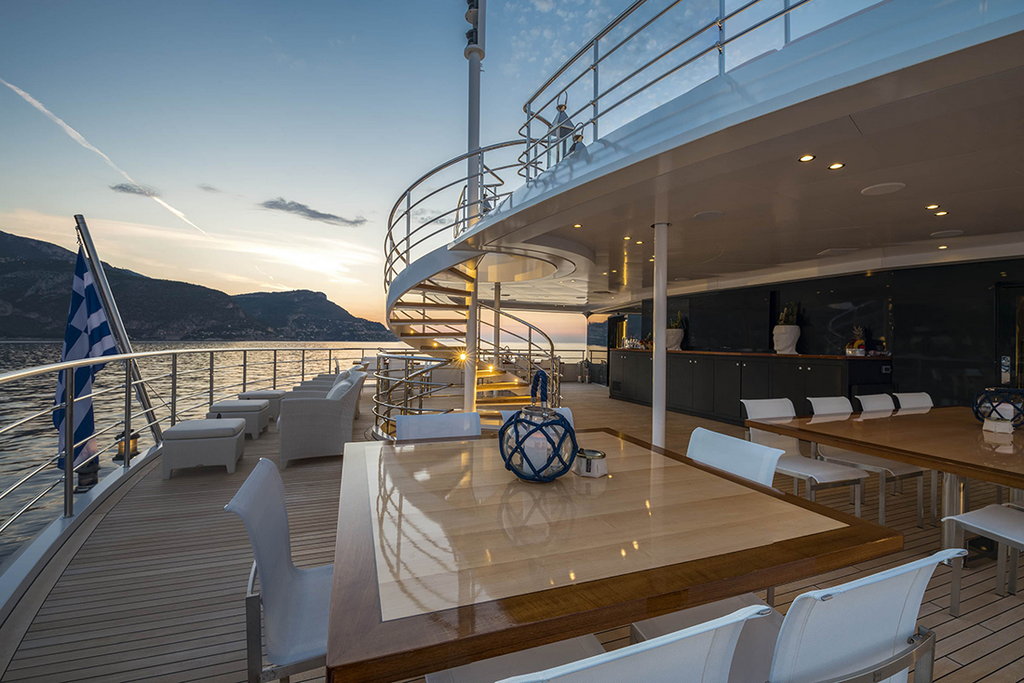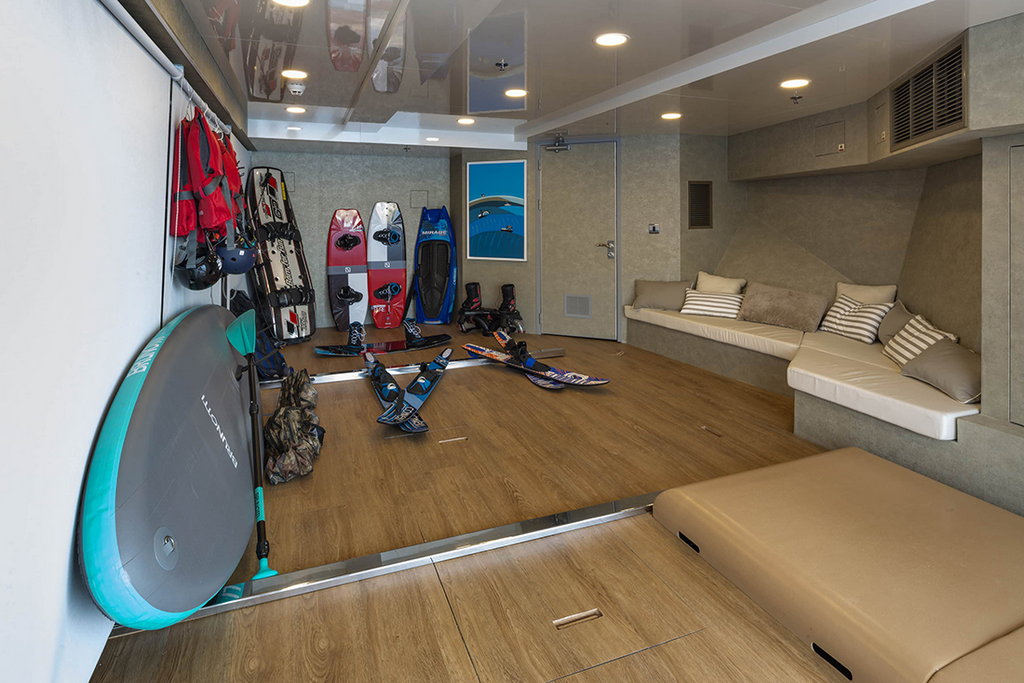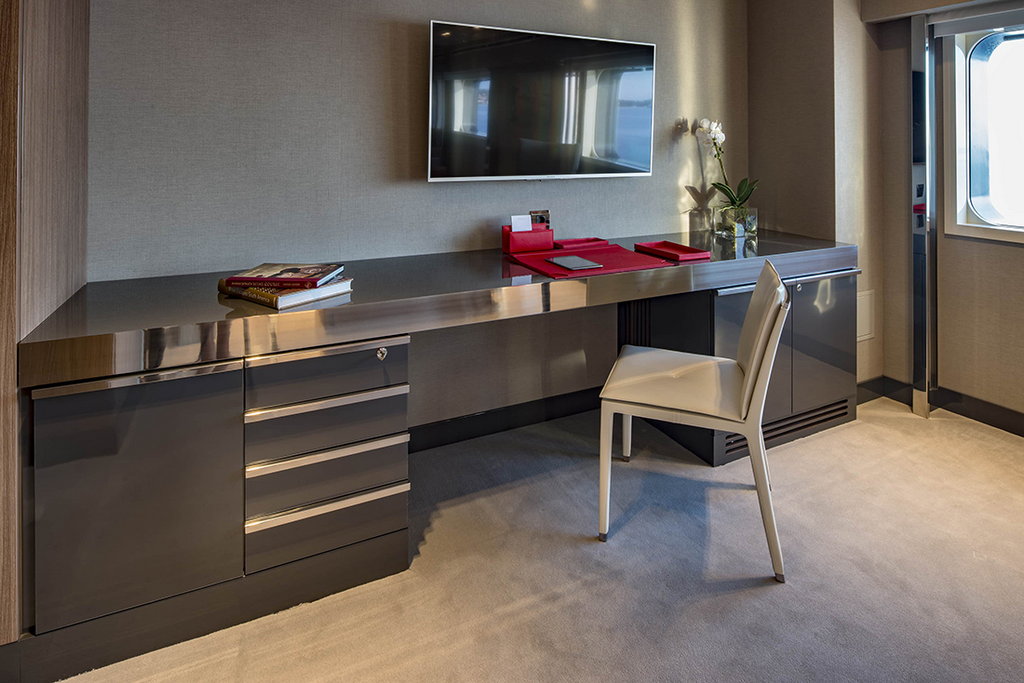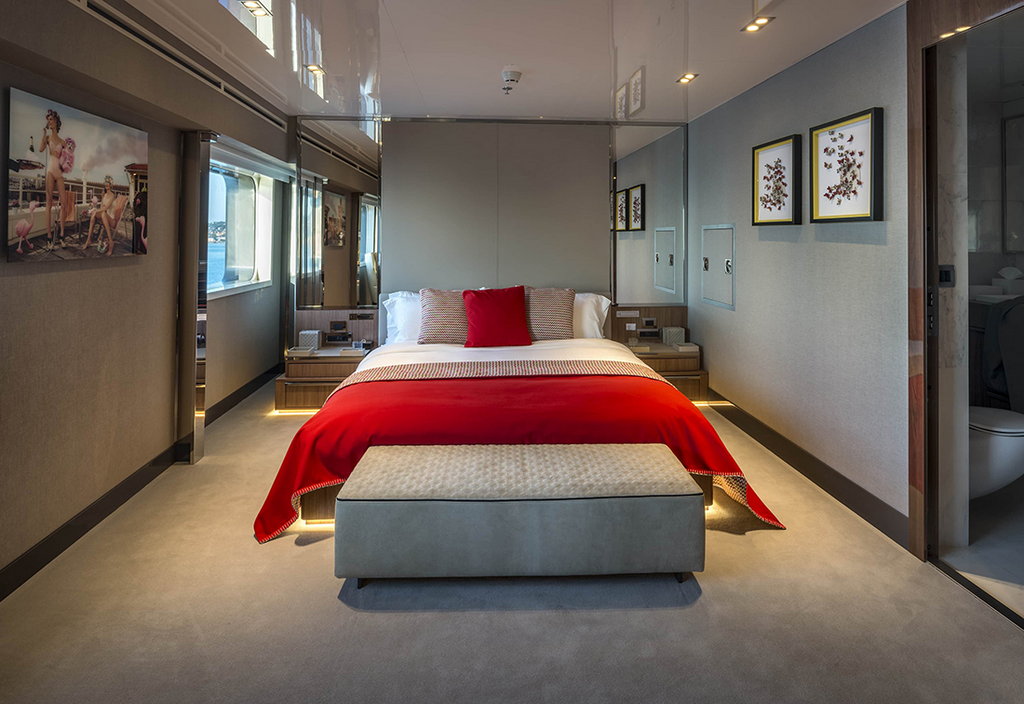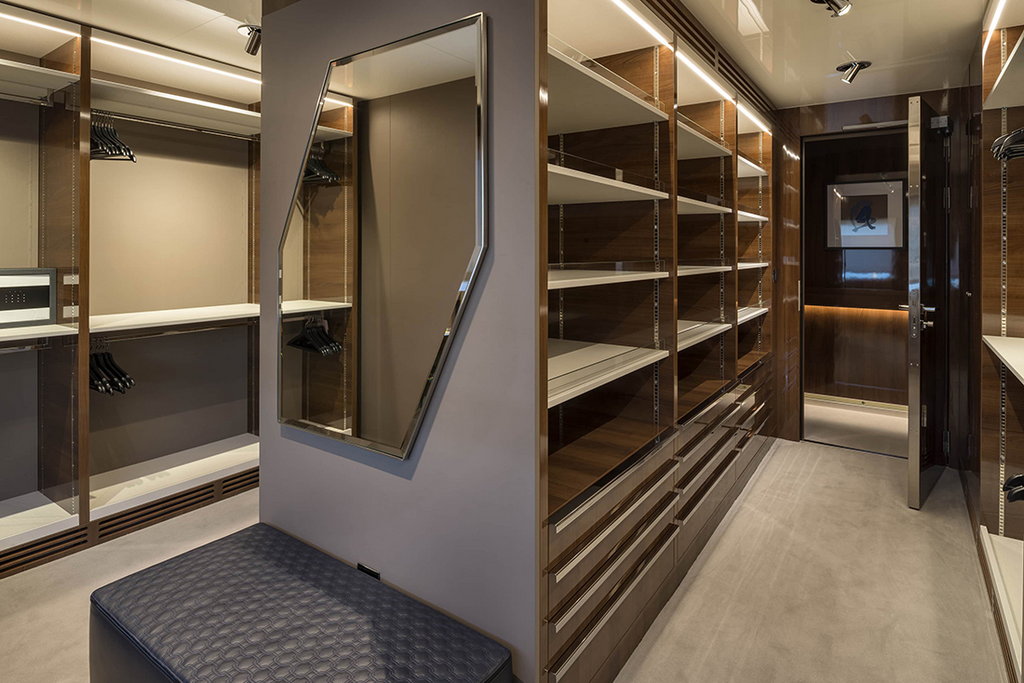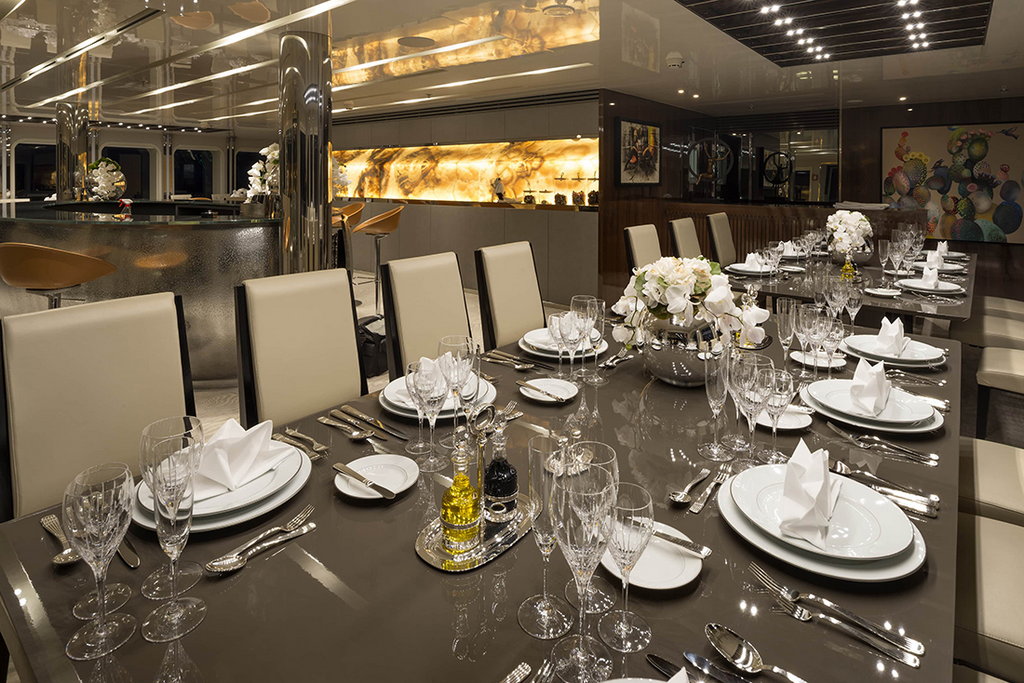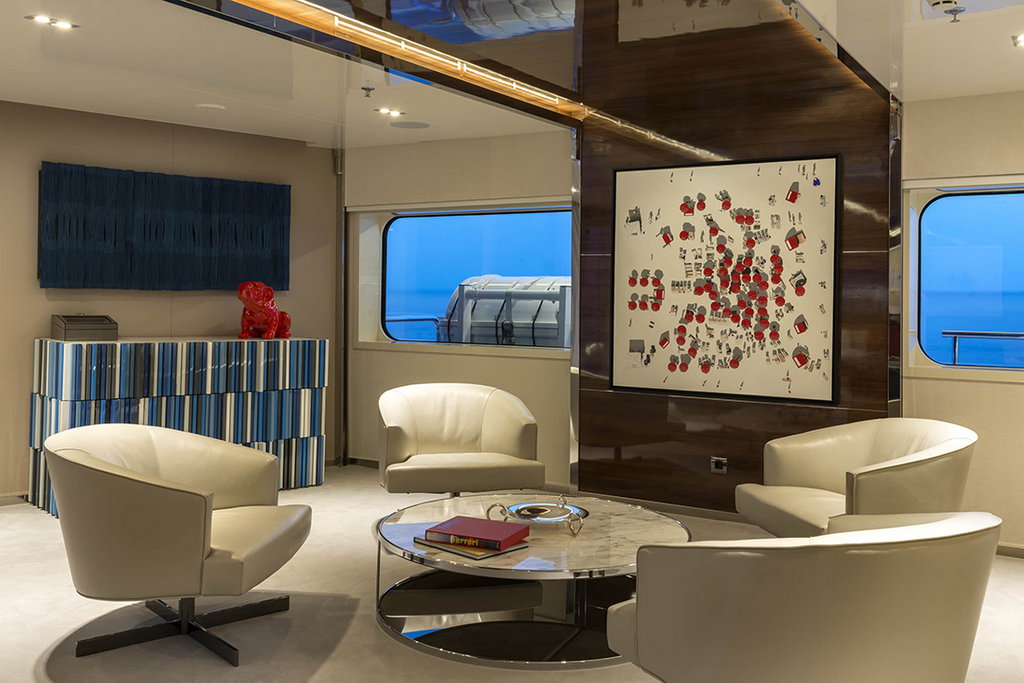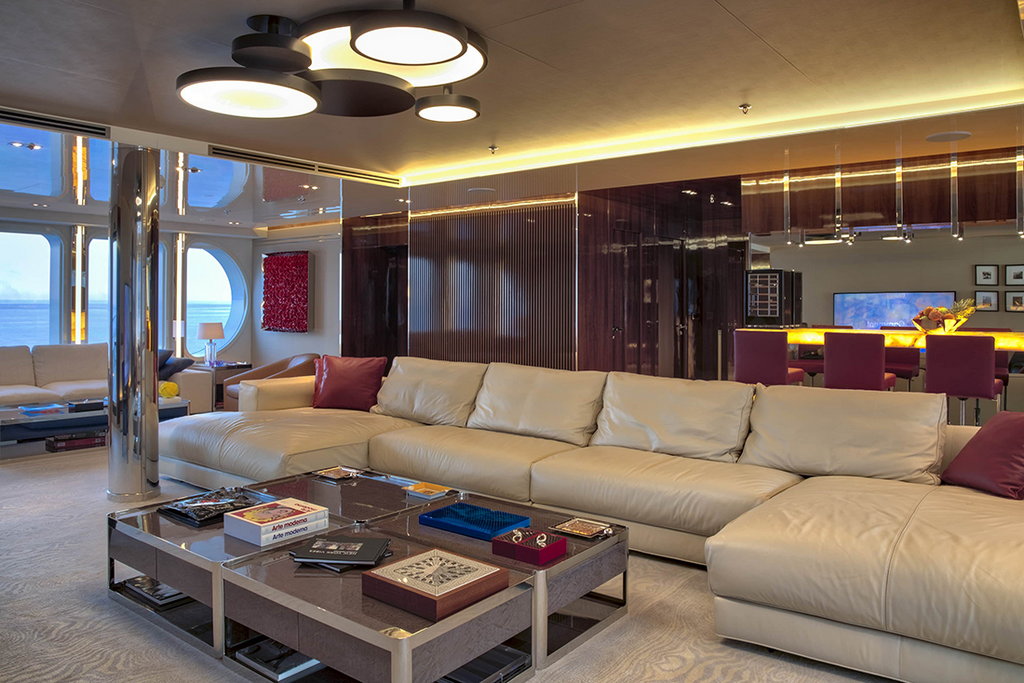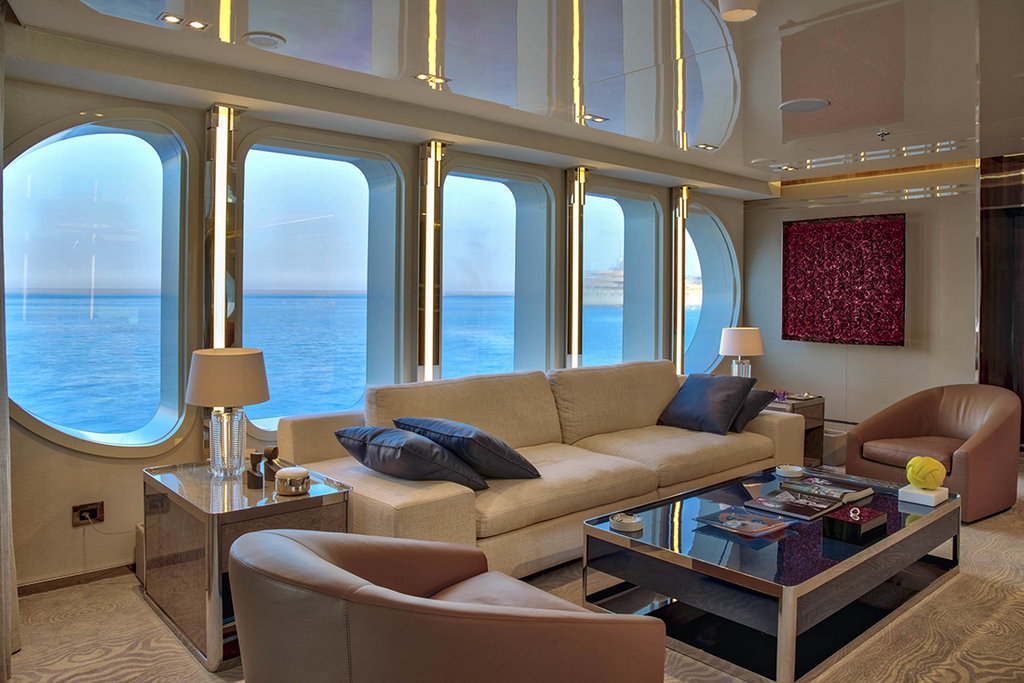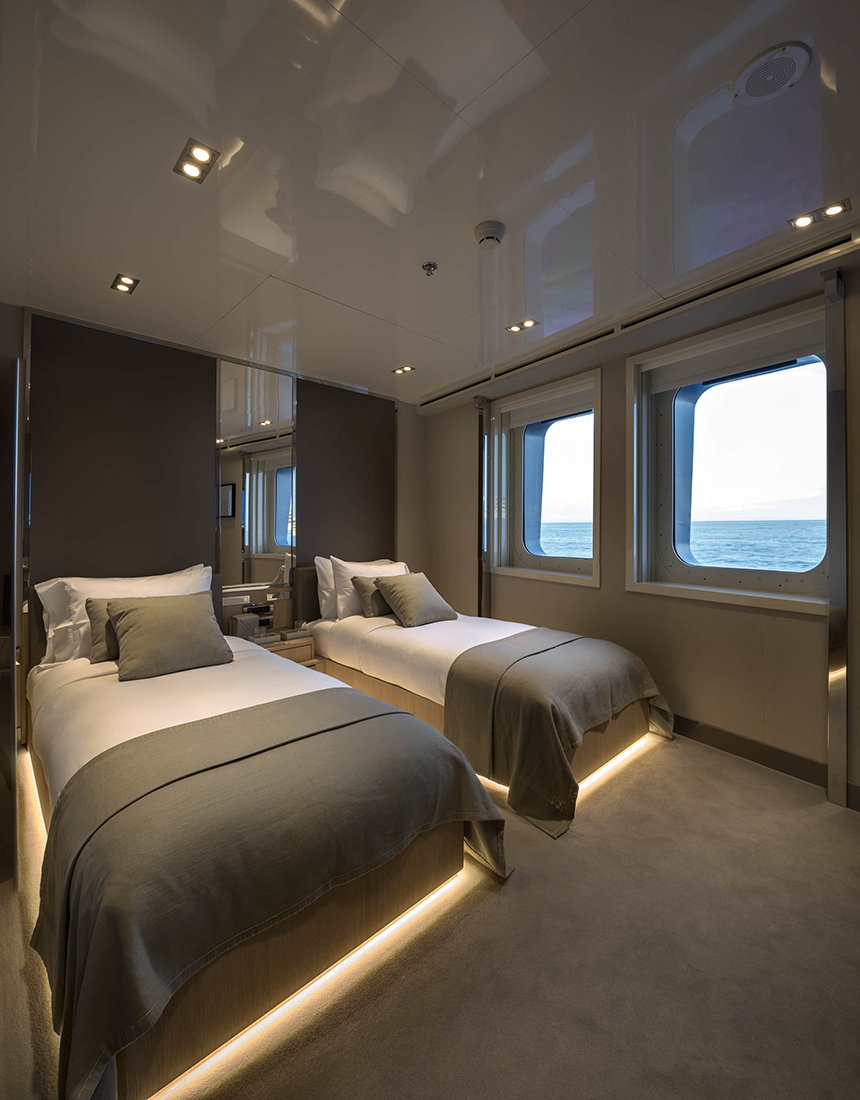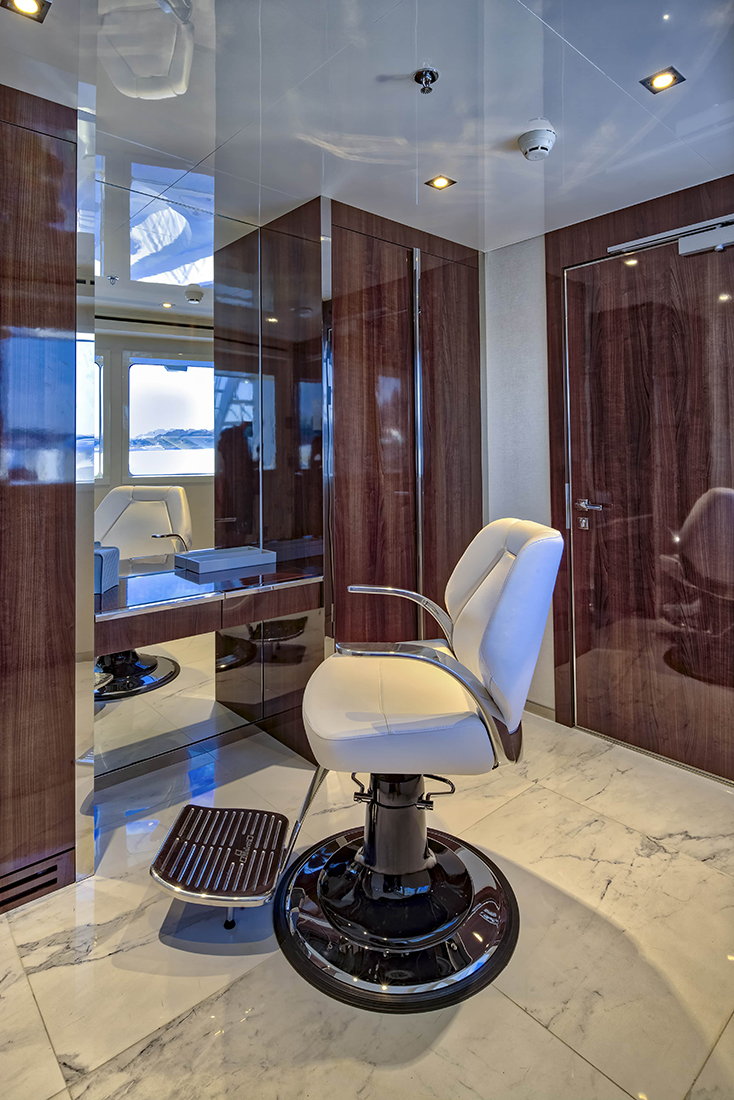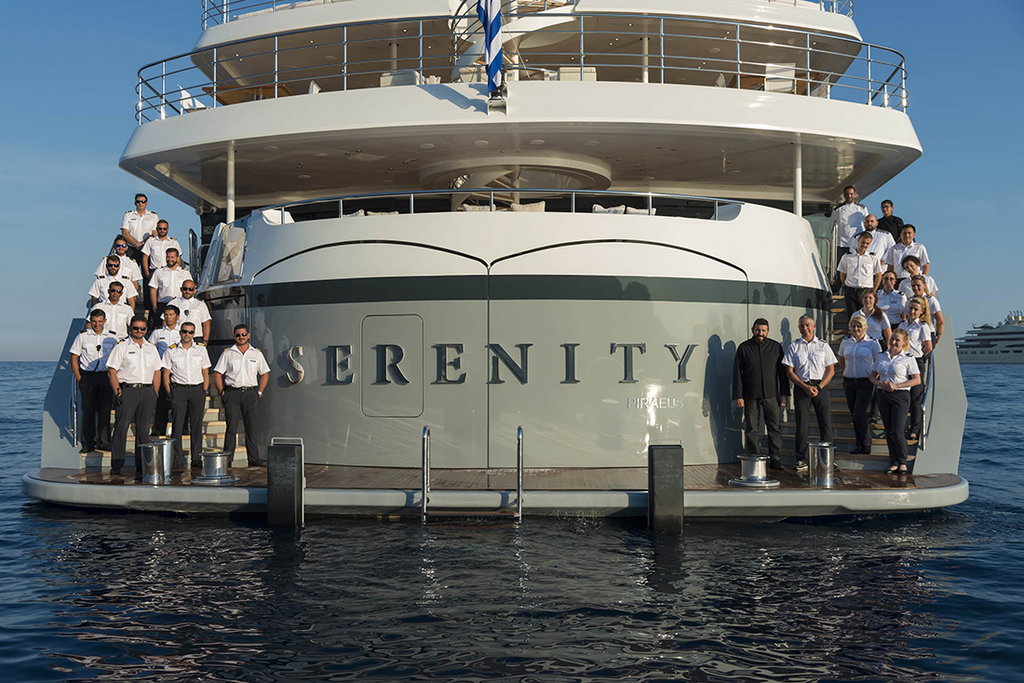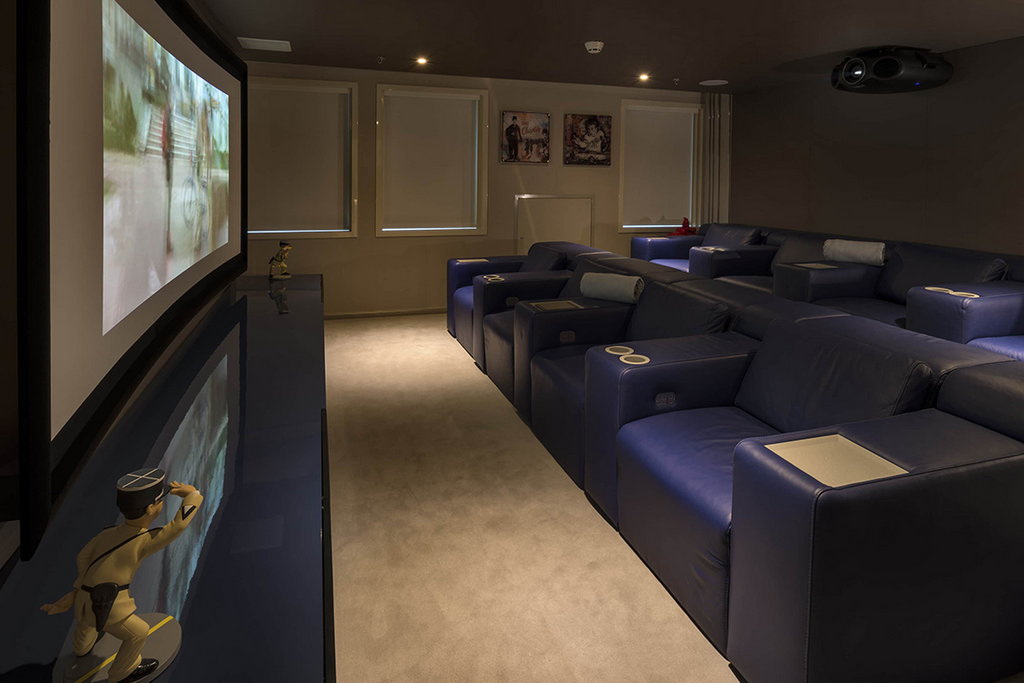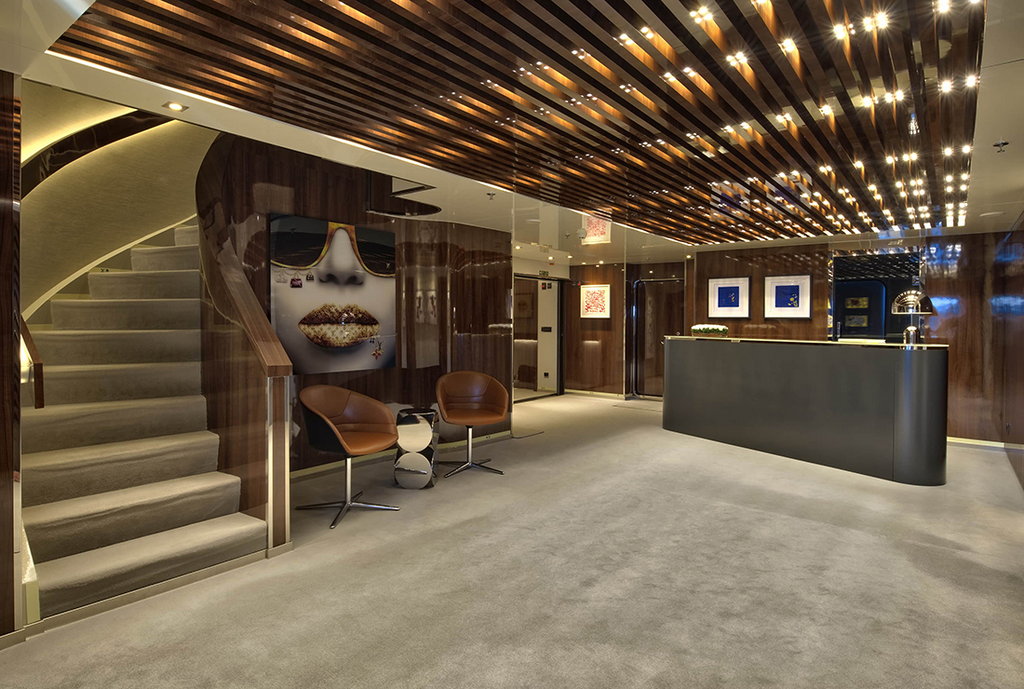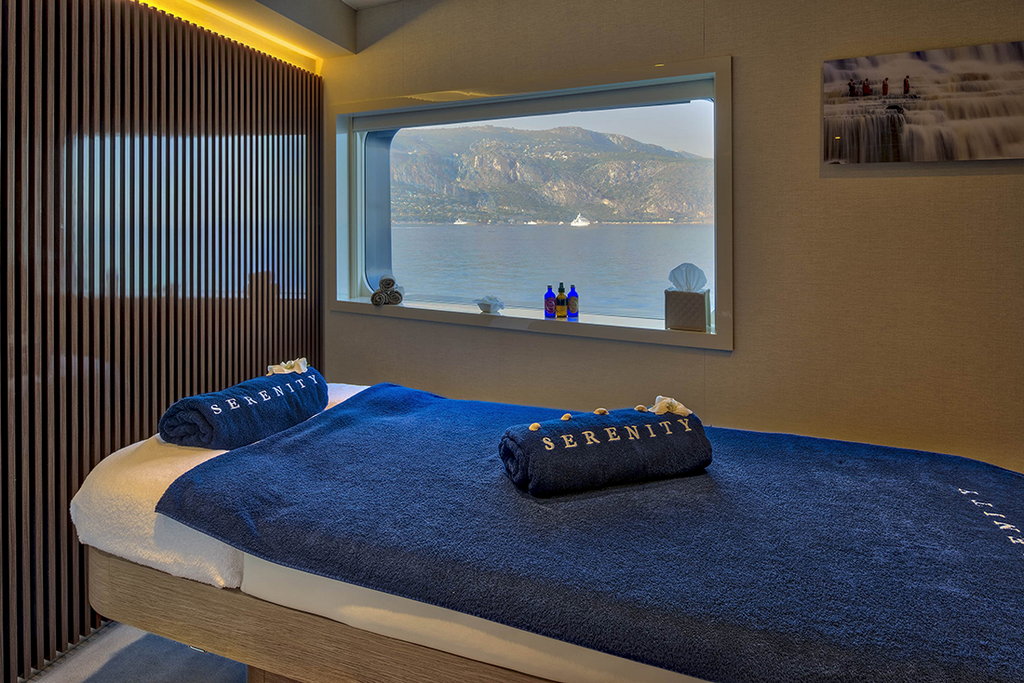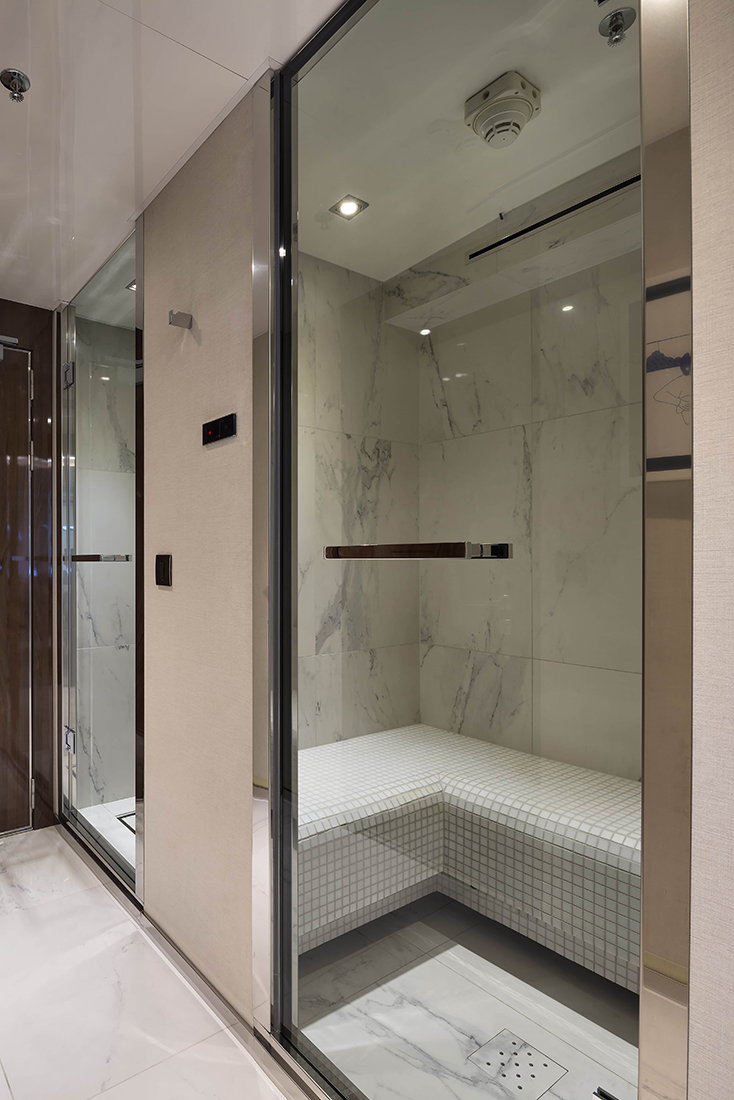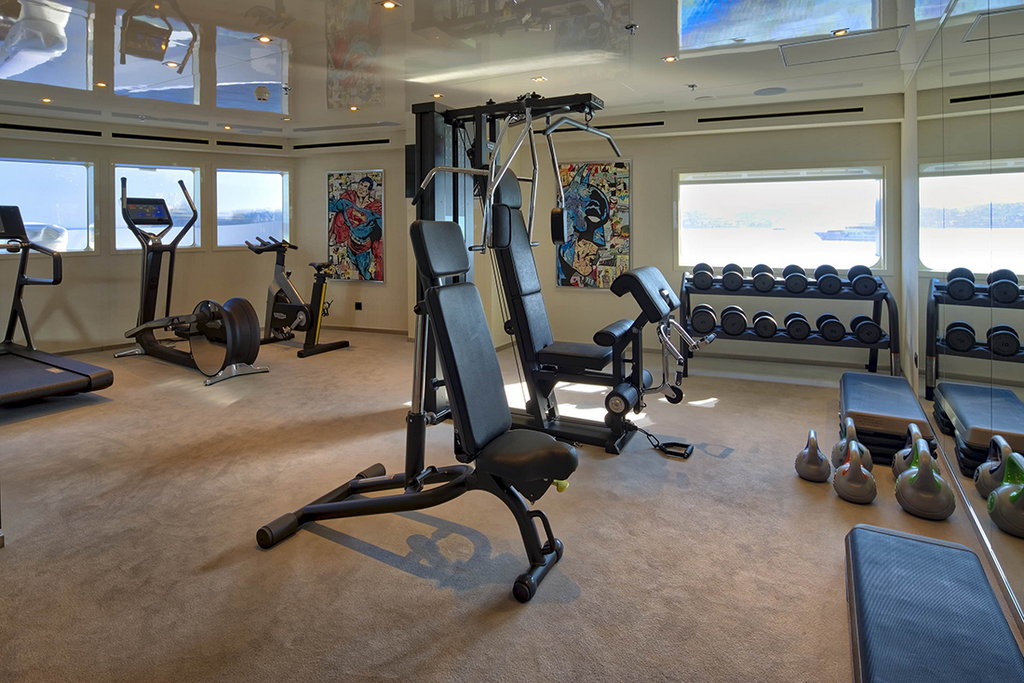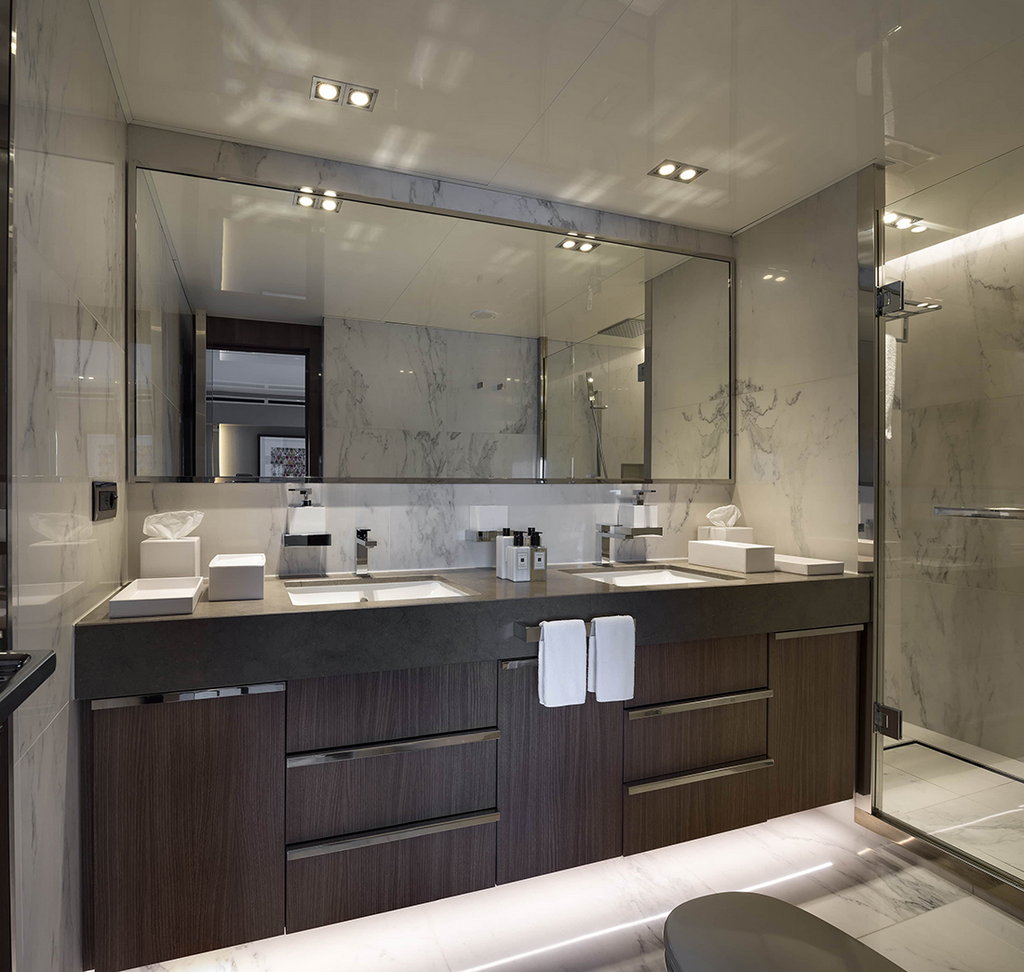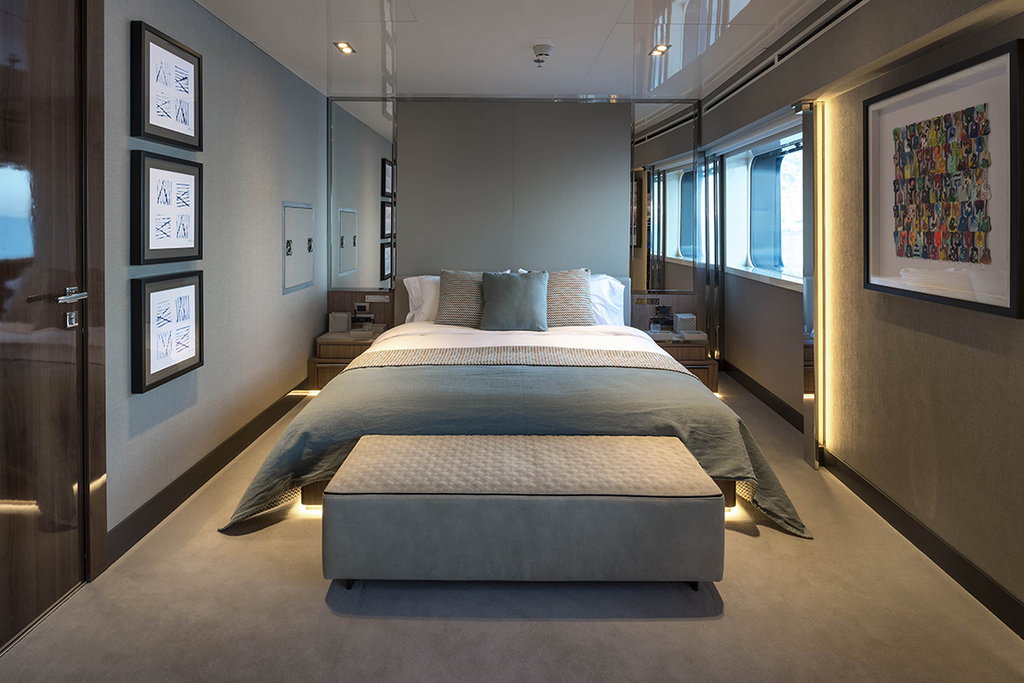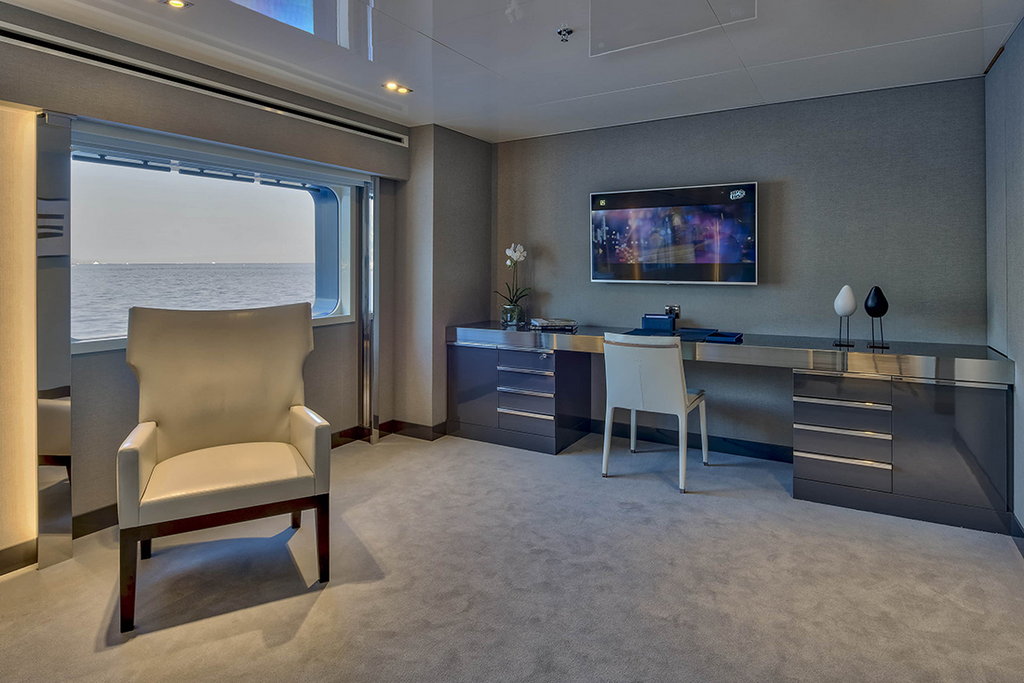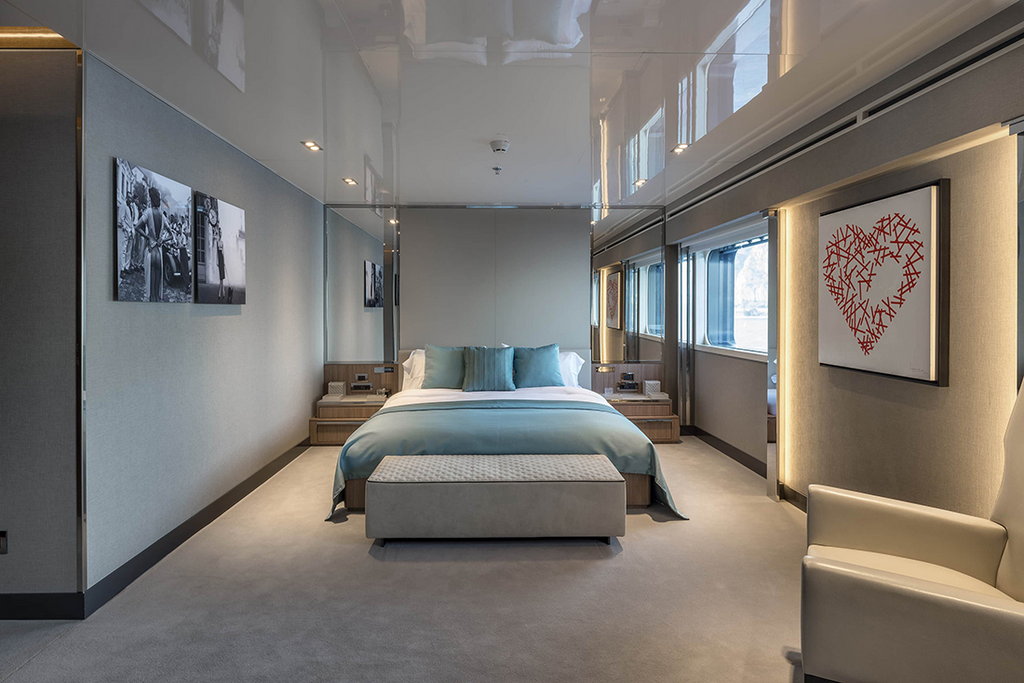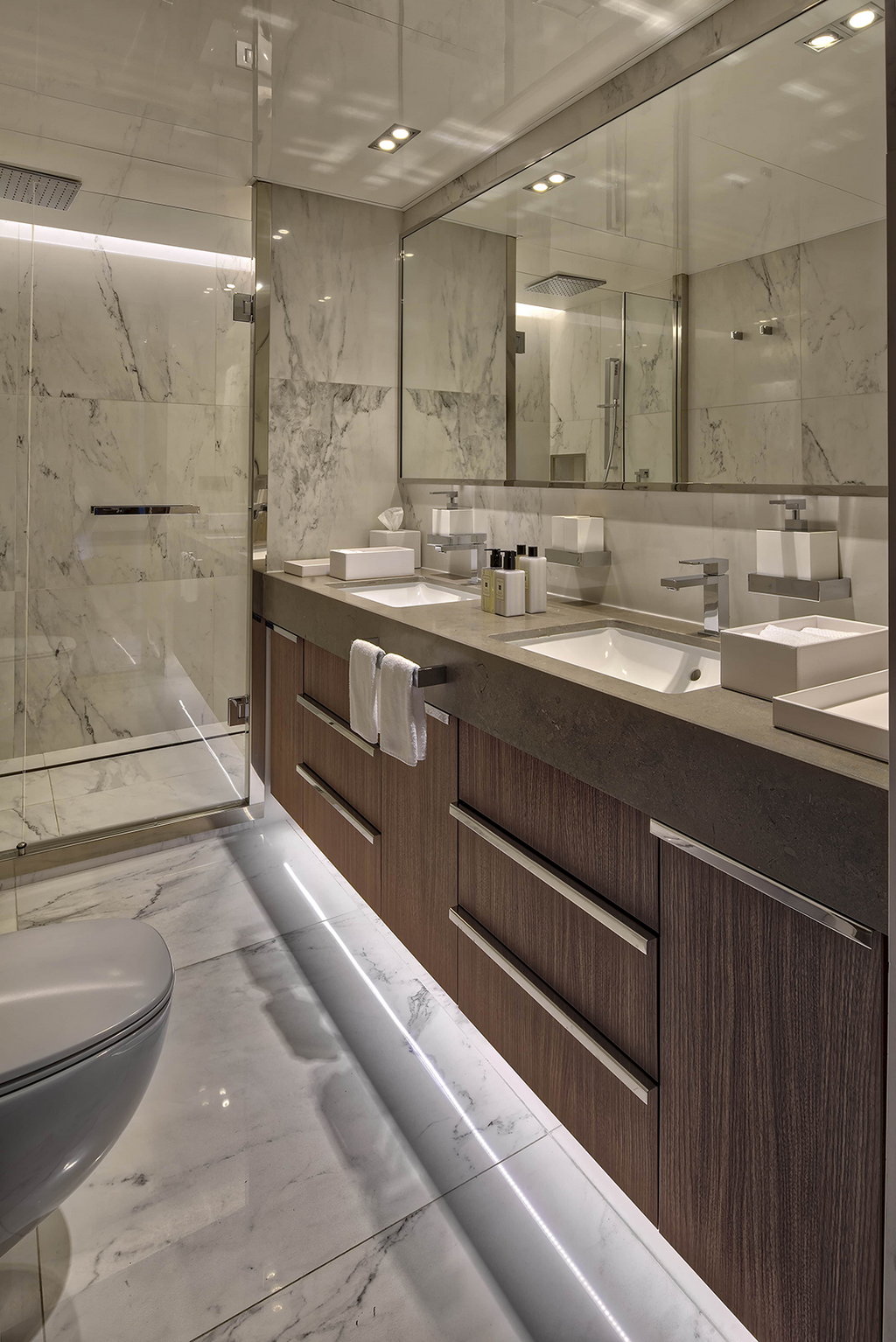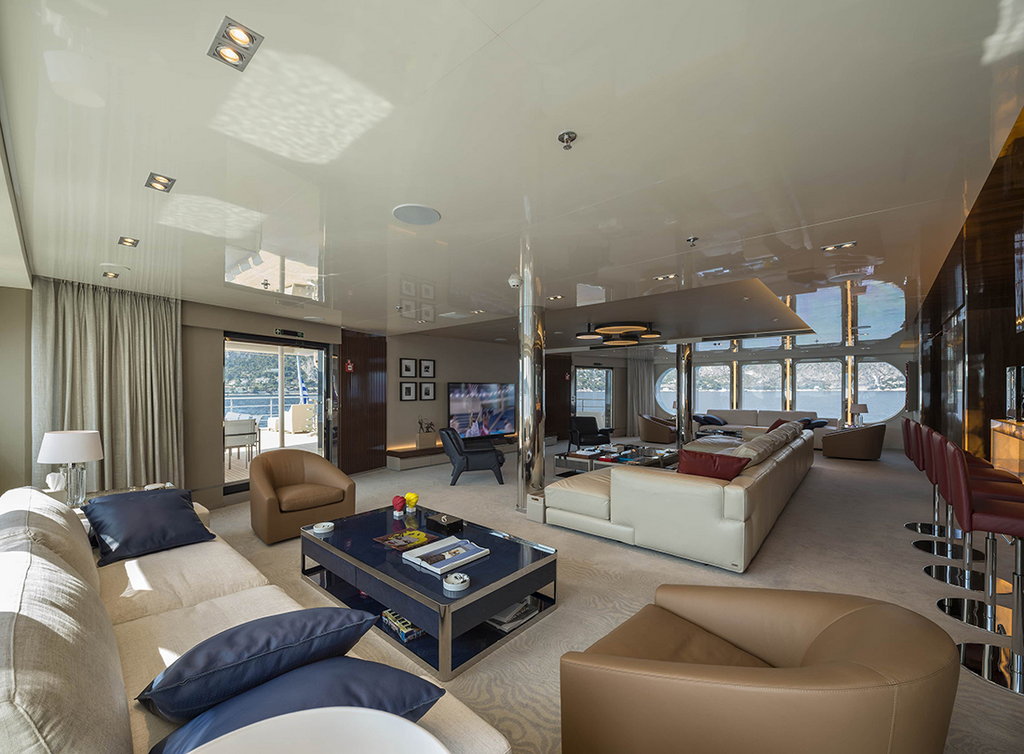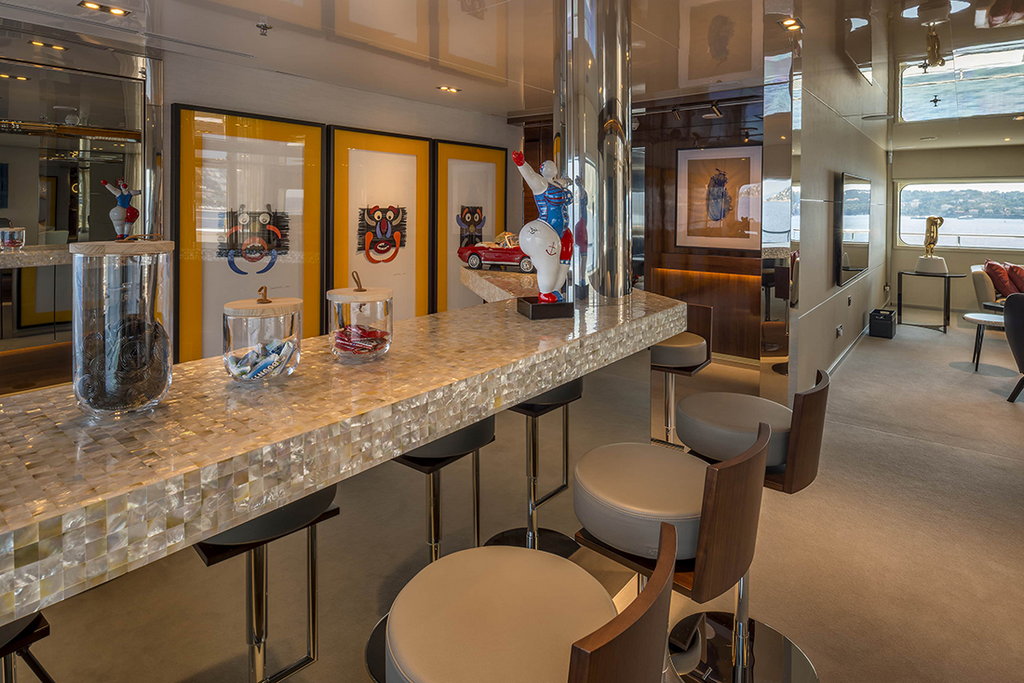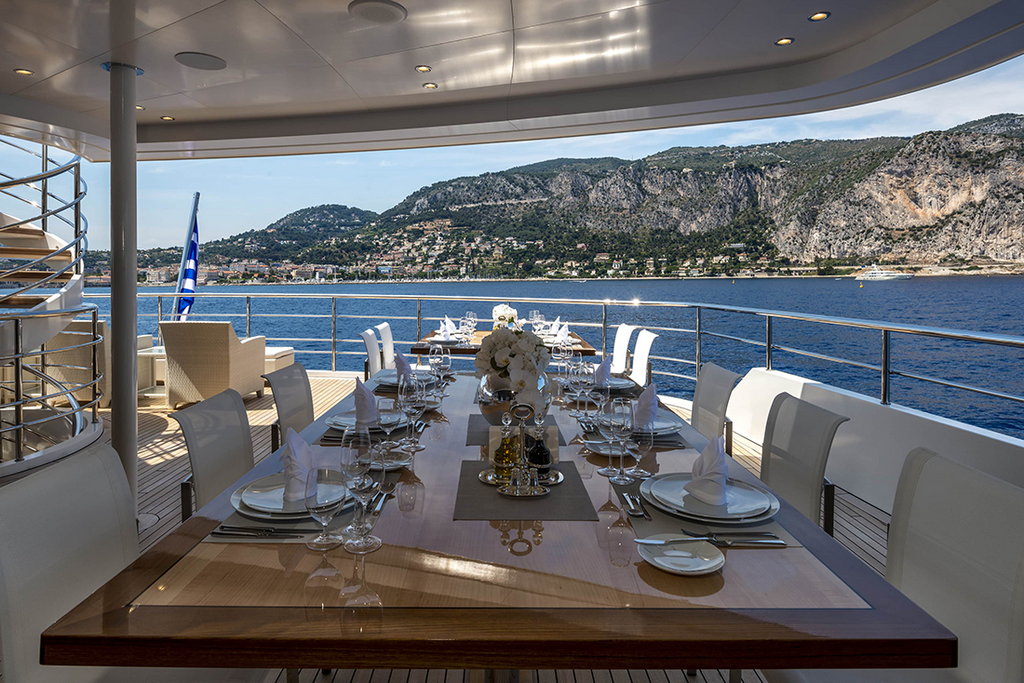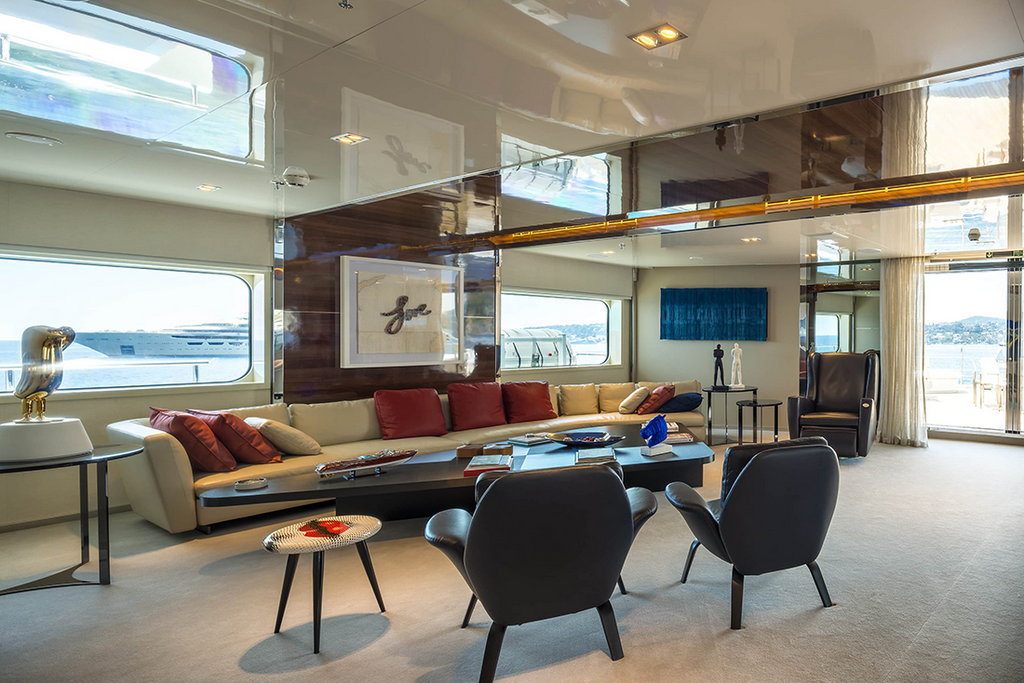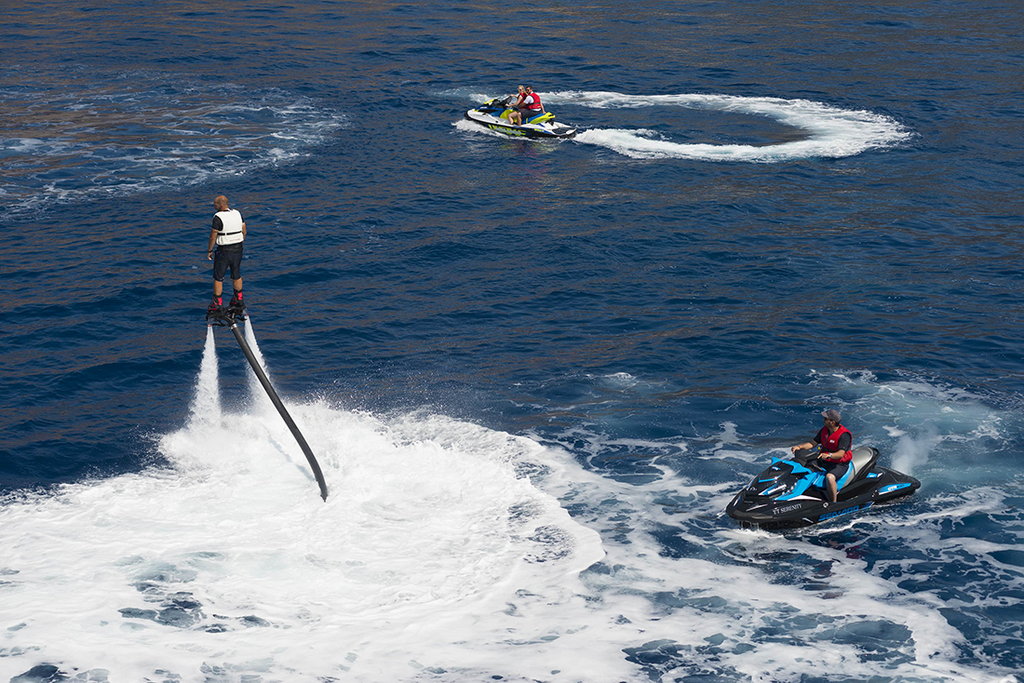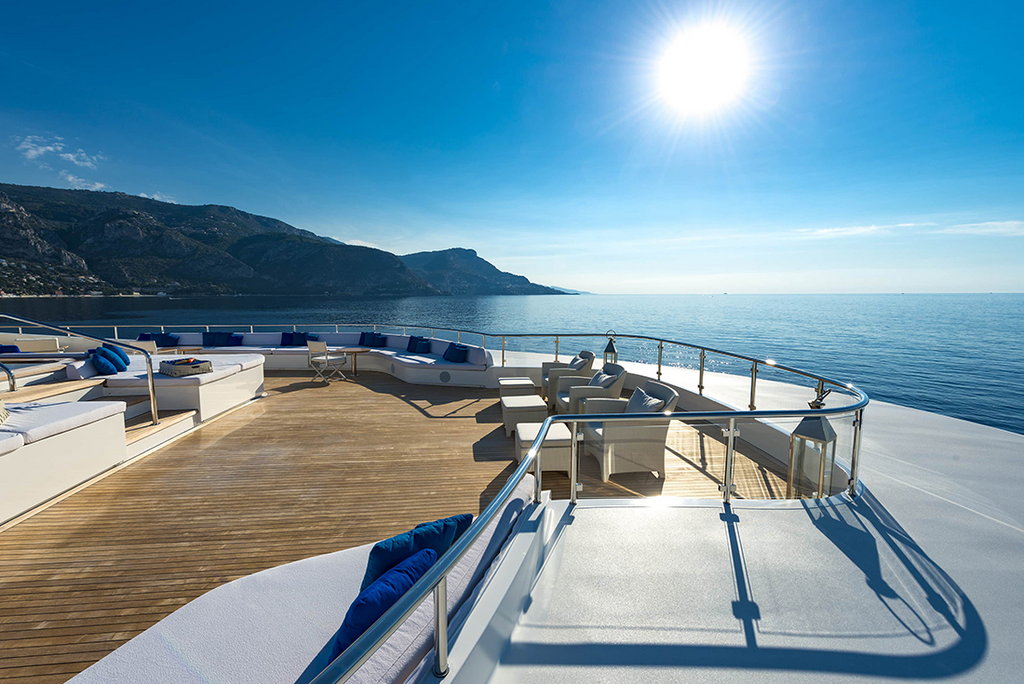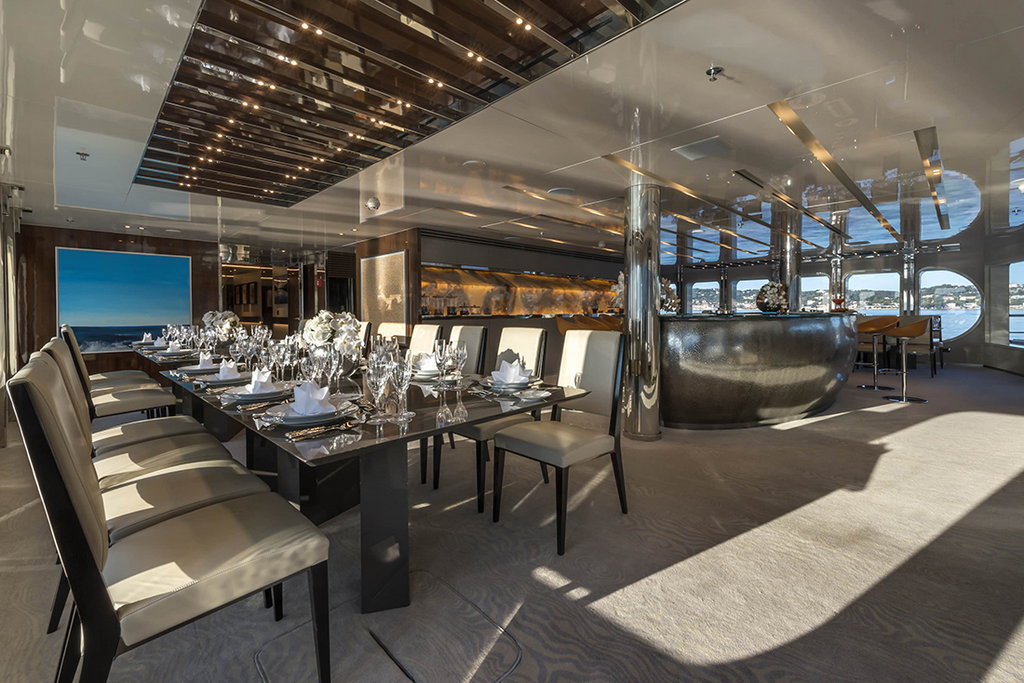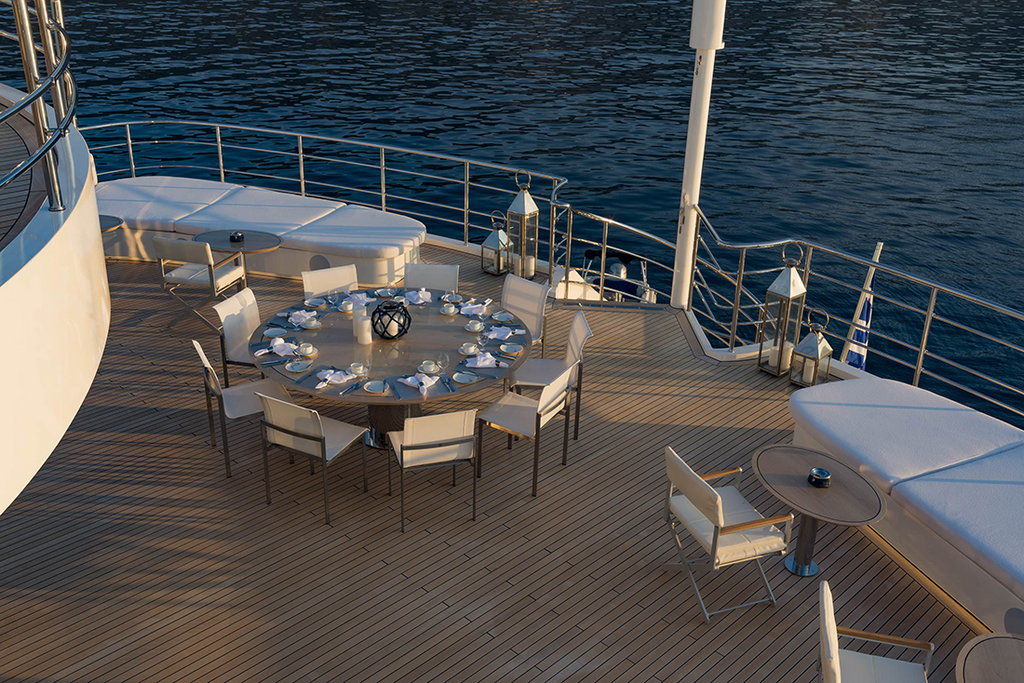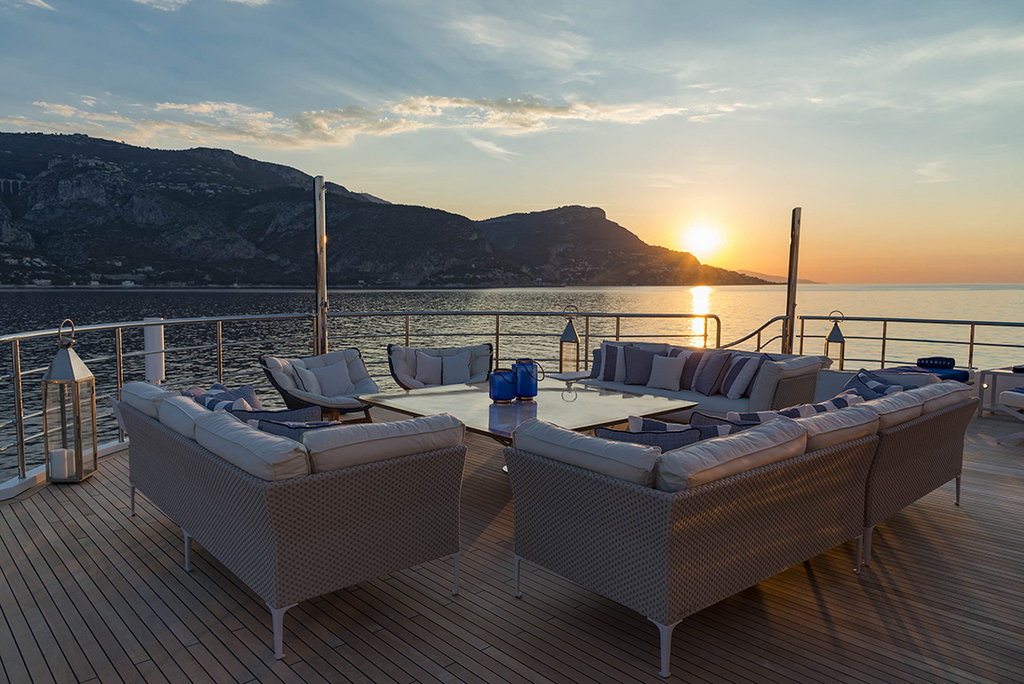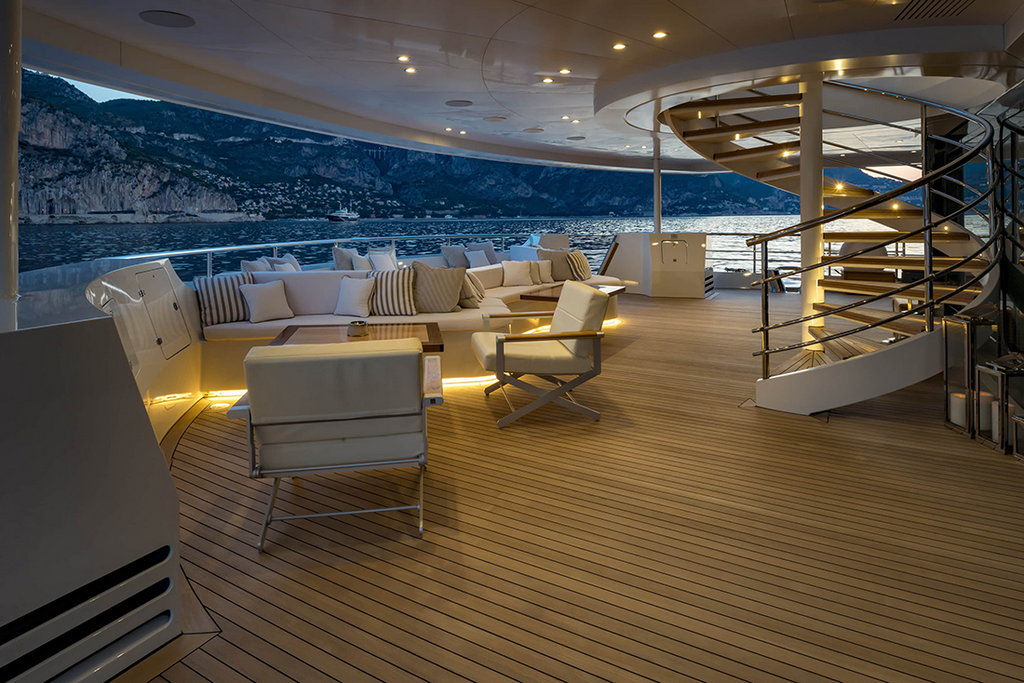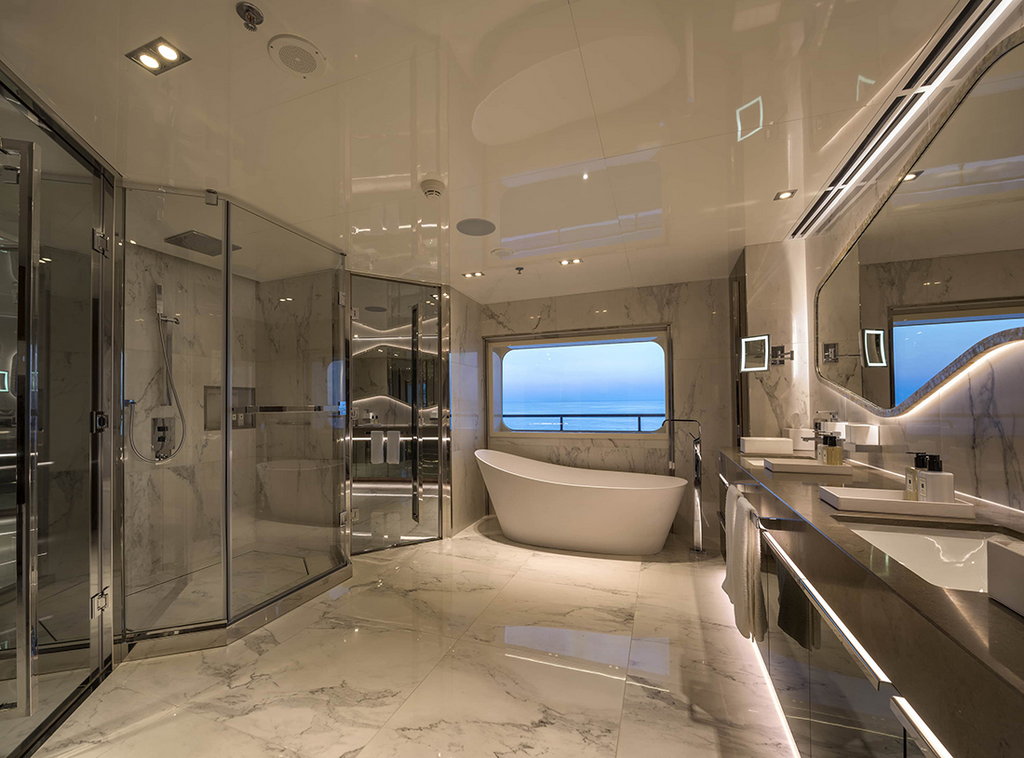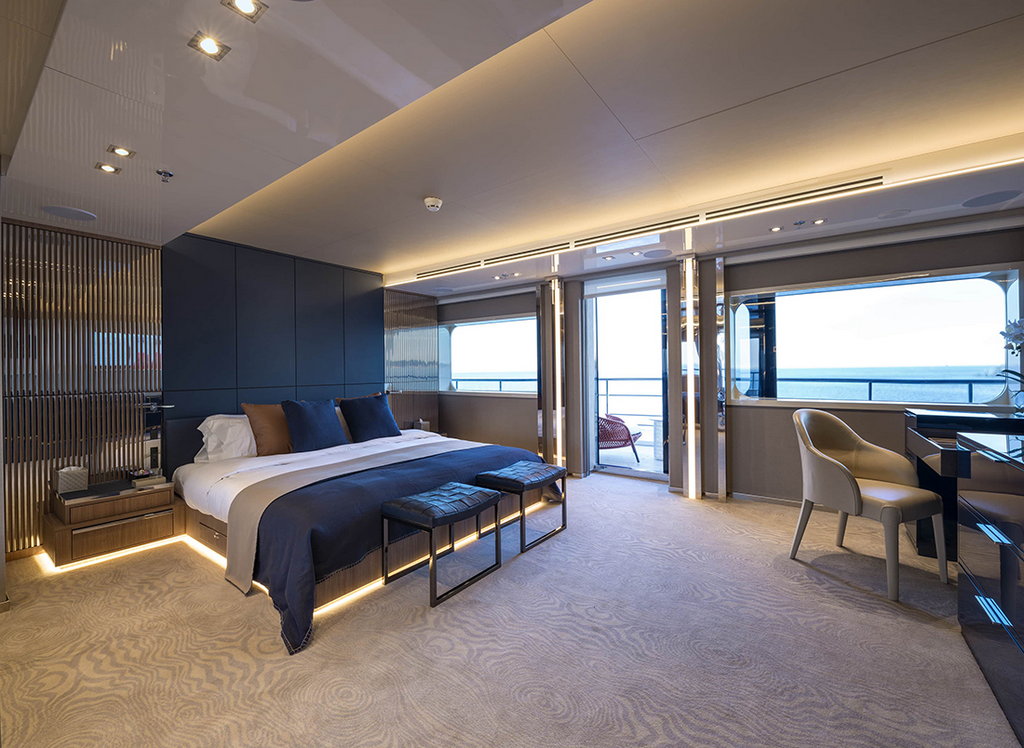 Engine Model: MTU 16V2000
Fuel Consumption: 800 lts/hr
Water Capacity: 27000 lts
Sleek and streamlined, the 72m SERENITY is one of the most eye-catching yachts on the water. This innovative, ultra-modern yacht after her massive refit, provides a wholly relaxed and luxurious experience. Infinite space and unrivalled comfort combine to make SERENITY one of the most sought-after yachts.
Relax on her beautifully equipped sun deck, work up an appetite on a handful of watertoys, then move indoors to her calm, fresh interior. Step on board for the ultimate superyacht experience. Luiz De Basto is the responsible designer for her beautiful exterior design and AskDeco for her lovely and warm interior.
Spacious sundeck, large Jacuzzi, top quality of furniture, modern design and luxuries of interior & exterior areas, are only some of the highlights which place this vessel on top of the list for 2017.
Hull was built in 2003 by Austal Shipyards and the vessel was totally rebuilt in 2017 .