Delivered by Benetti in 2017, Seasense saw the shipyard stray away from its traditional lines to building a fully custom, 67-meter yacht. Built for US real estate developer, Charles S. Cohen, the yacht was known as Project Balance during her build and took 6 years to complete.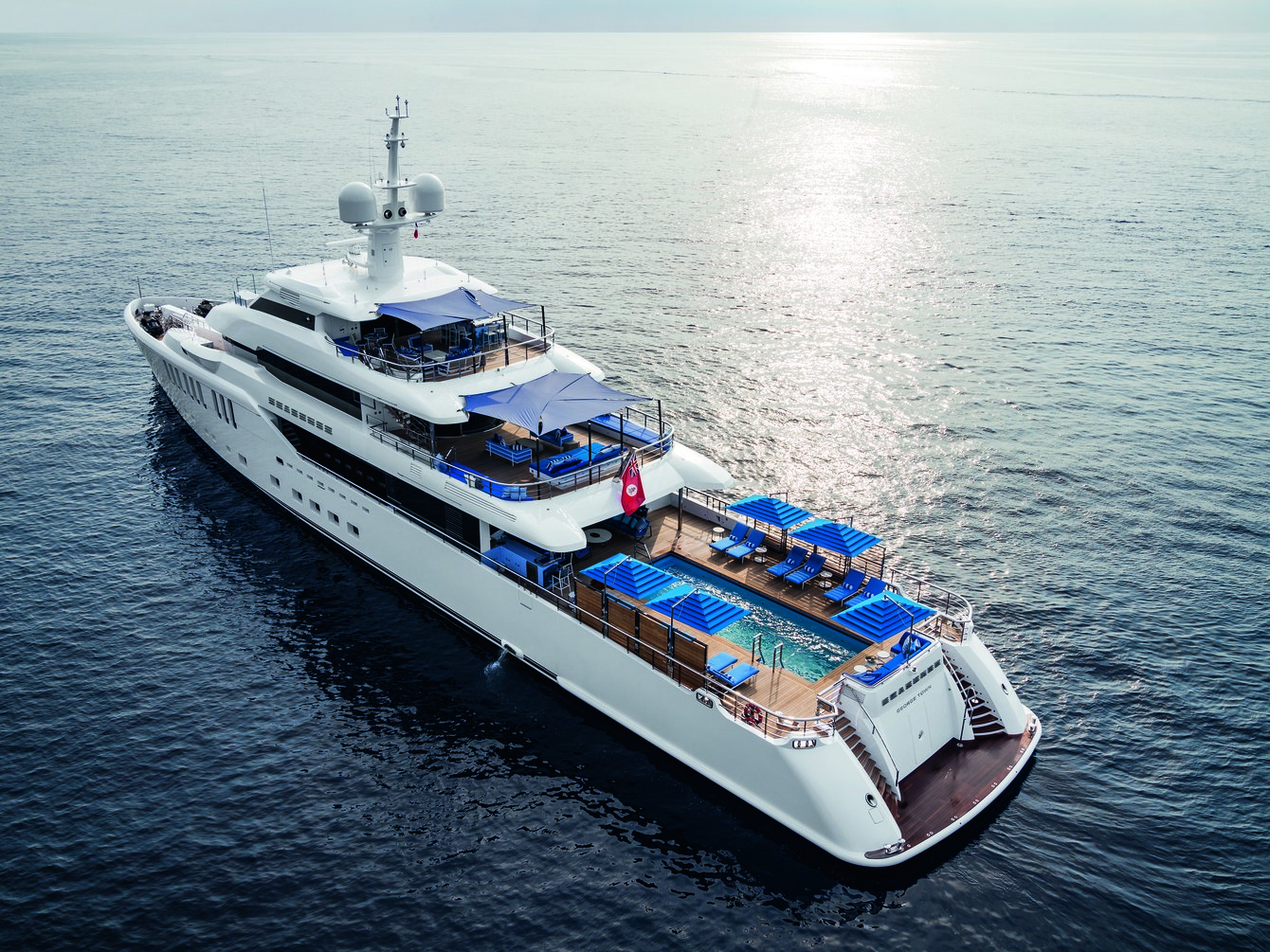 "We went to boat shows around the world, walked on a lot of boats, and saw a lot things that we liked none of." Cohen told AD. "The first thing that piqued our interest was a prototypical design that Benetti had done. They found a Dutch designer, Cor D. Rover, who was young and hadn't done many boats before."
The main feature that drew Cohen to the design was the large pool, aft of the main deck that set the concept apart and eventually became the building block to Project Balance, which was christened earlier this year as Seasense.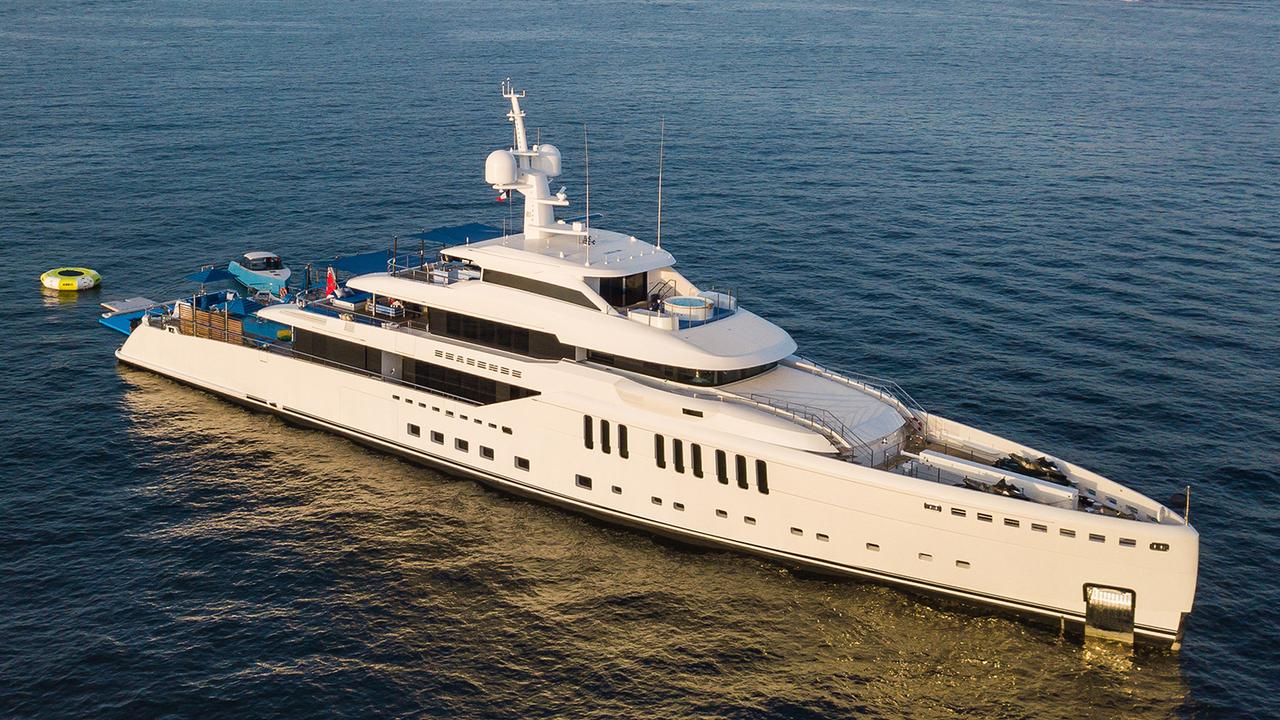 "I had this idea of taking a boat that has the interior of a 140-150ft boat, but then stretching out the back for the pool. I wanted an on-the-sea environment that was really about being outside" detailed Cohen. This philosophy ultimately pushed the yacht to her length of 67-meters (220 ft).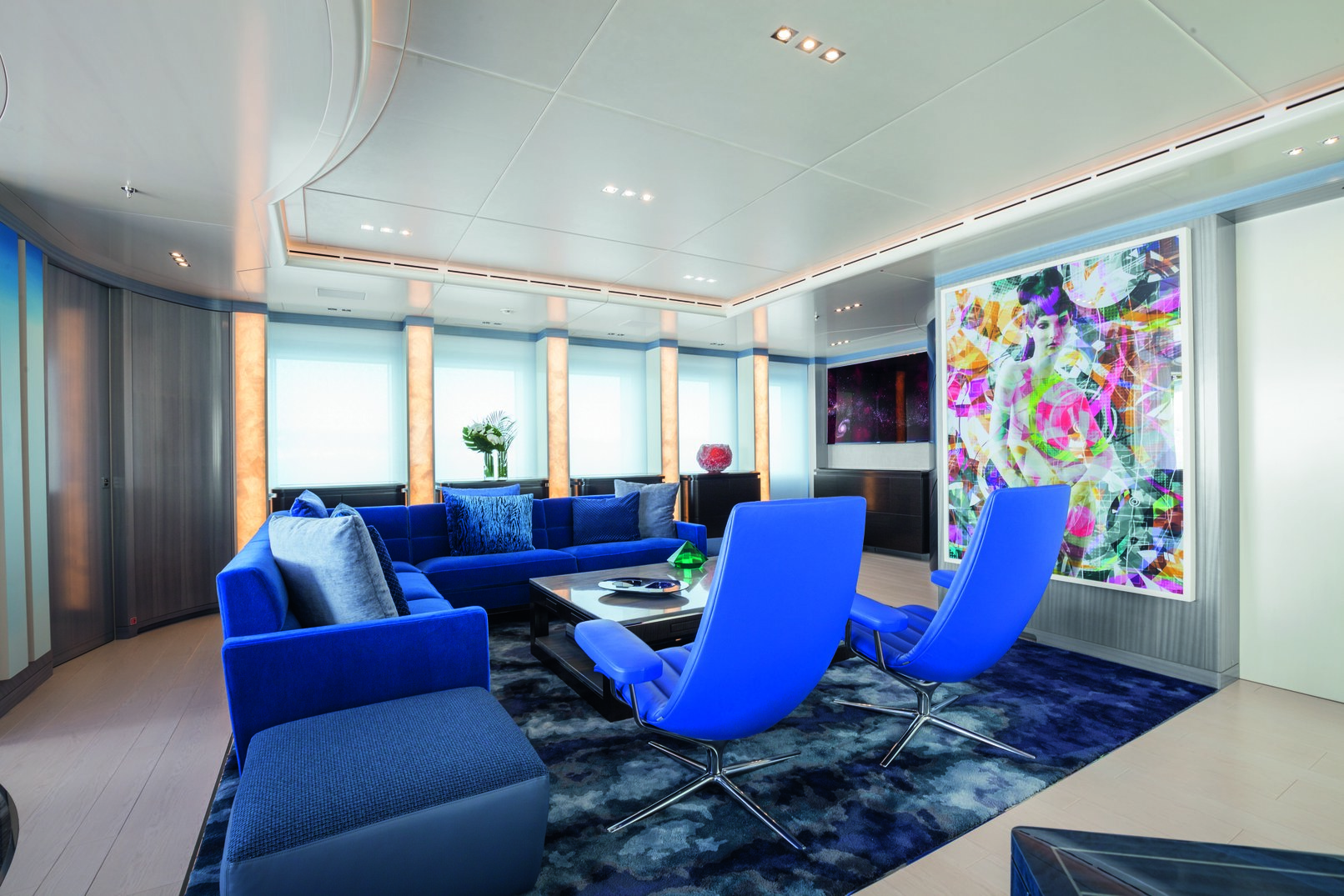 On the inside, Seasense continues this nautical theme with an interior design leaning on various shades of blue developed by AREA Architecture, a firm with whom Cohen had worked on several real estate projects, including his Los Angeles home and office.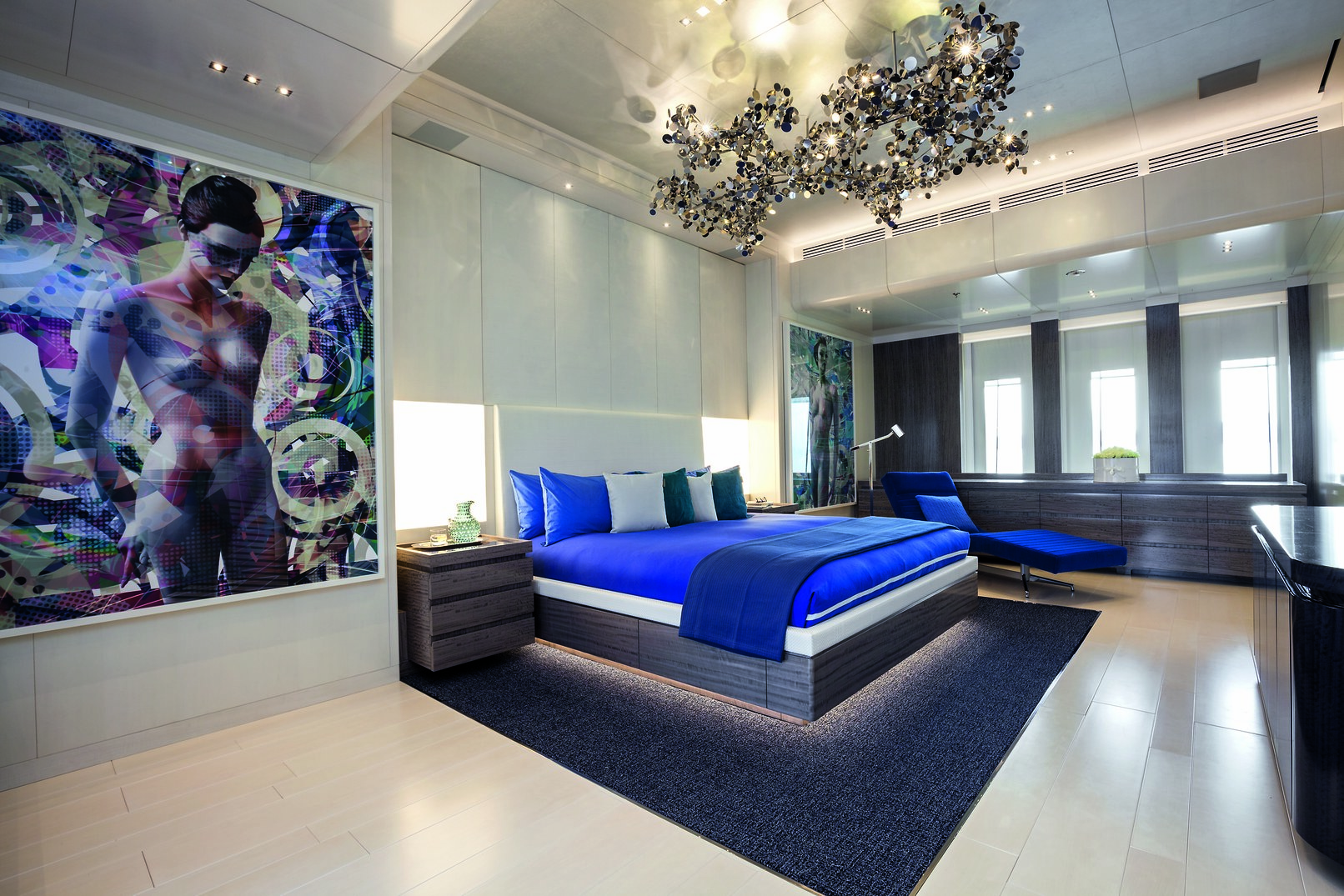 Accommodating up to 12 guests in 6 cabins, Seasense's rooms mirror the horizon with a dark blue floor and lighter shades of blue as the eye goes up. Stretching across a beam of 10.8 meters, she carries a crew of 14. Designing the interior took an entire year according to the owner with Seasense boasting up to 55 miles of wire inside her.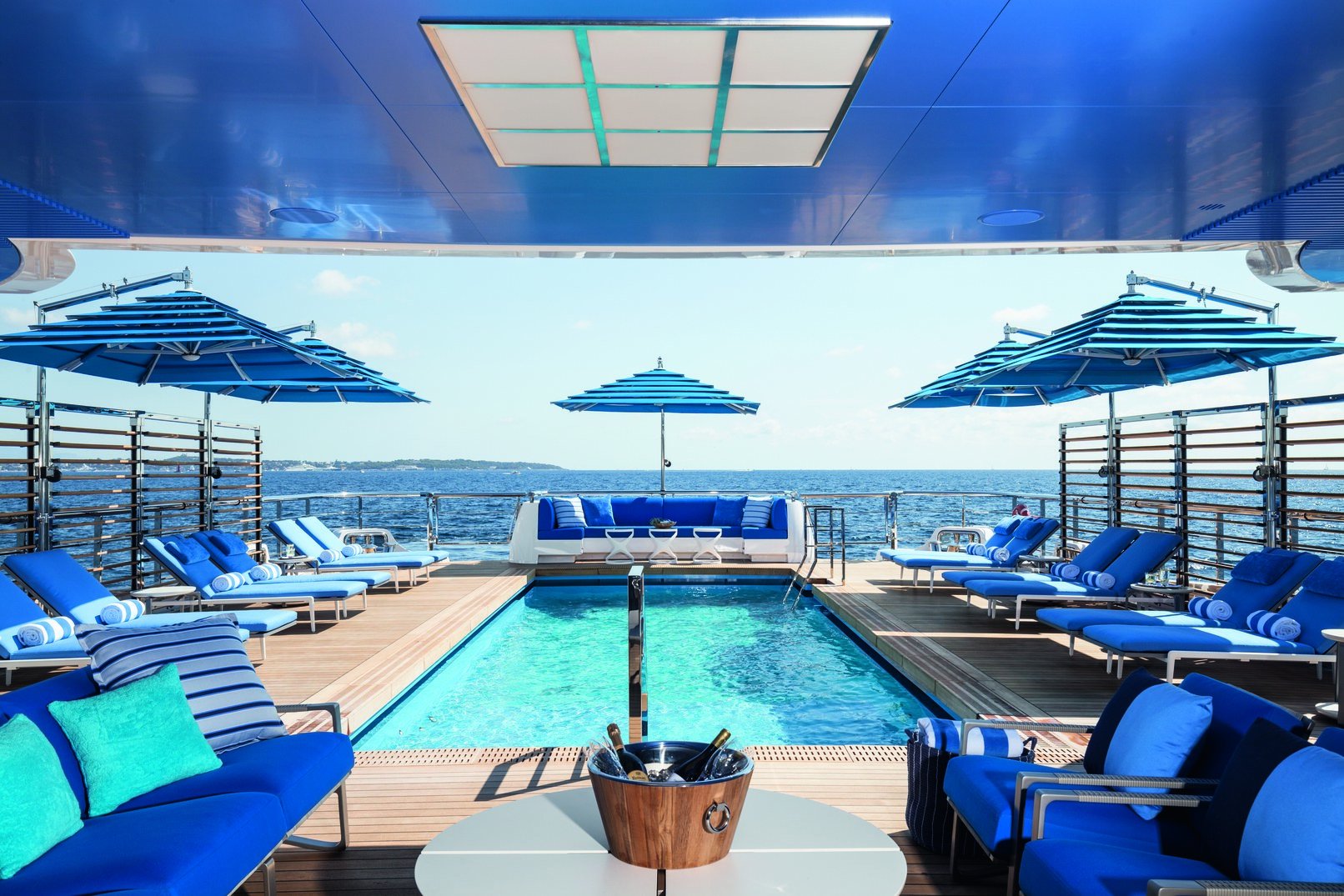 Seasense's main feature is her swimming pool aft of the main deck, a feature that was previously only found on yachts of the 100-meters plus range. With al fresco dinning options located all around her and a myriad of sun-loungers, her swimming pool reflects her philosophy of being out on the water.