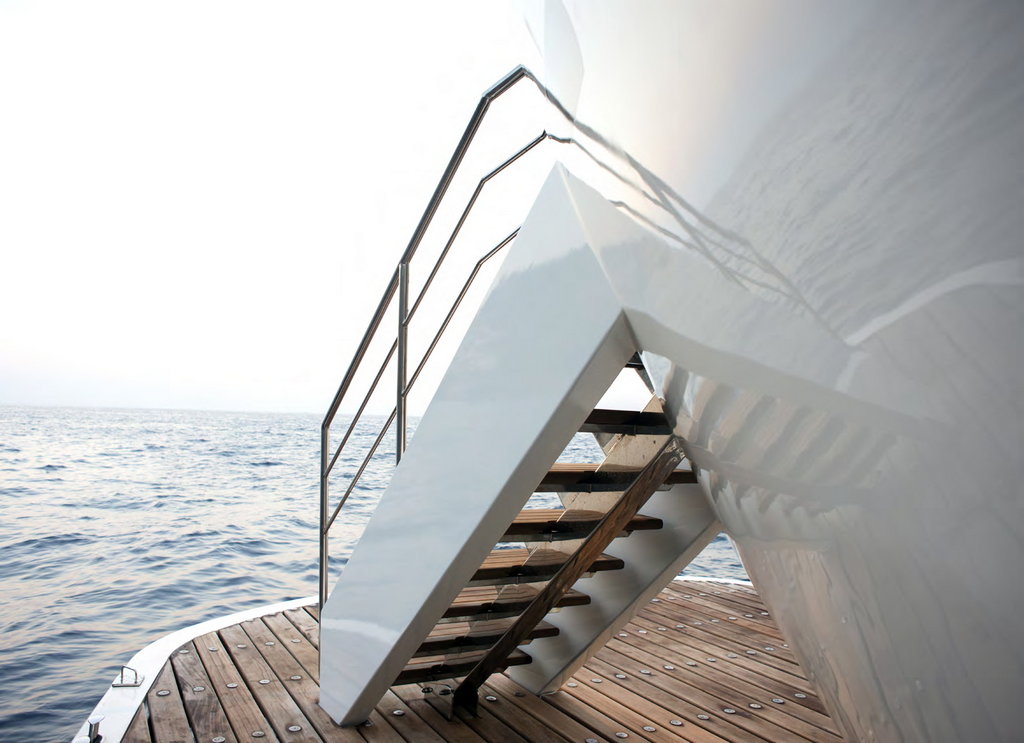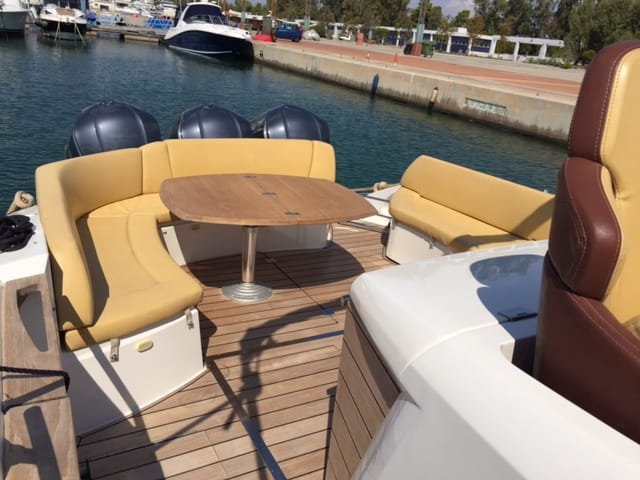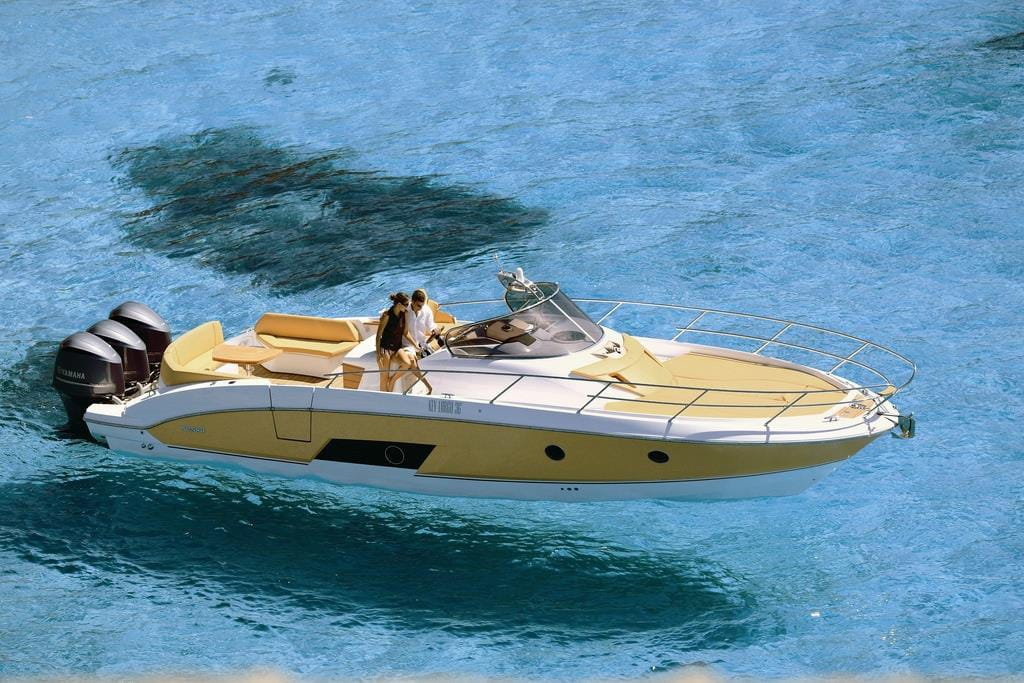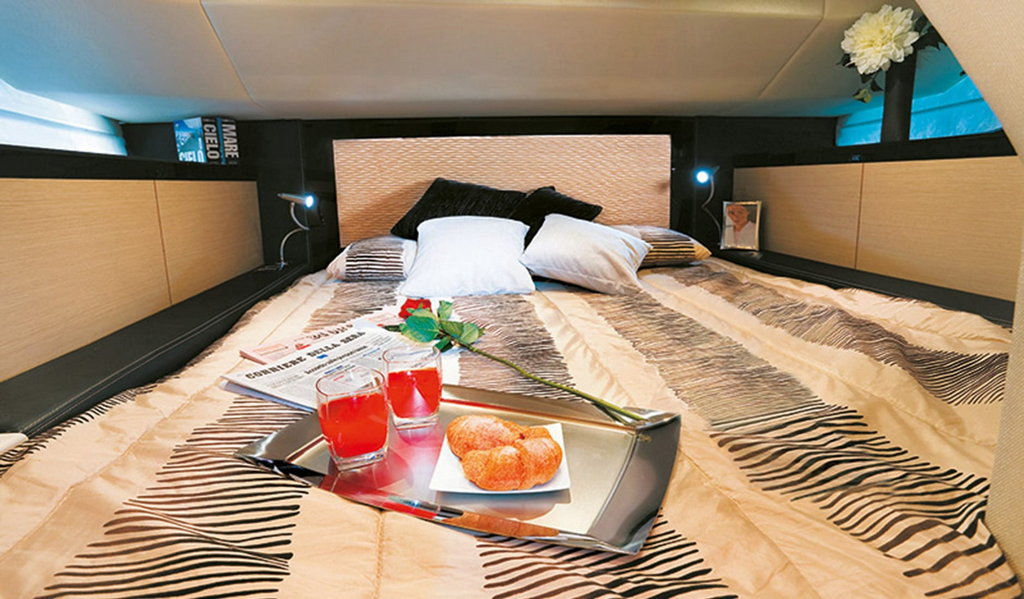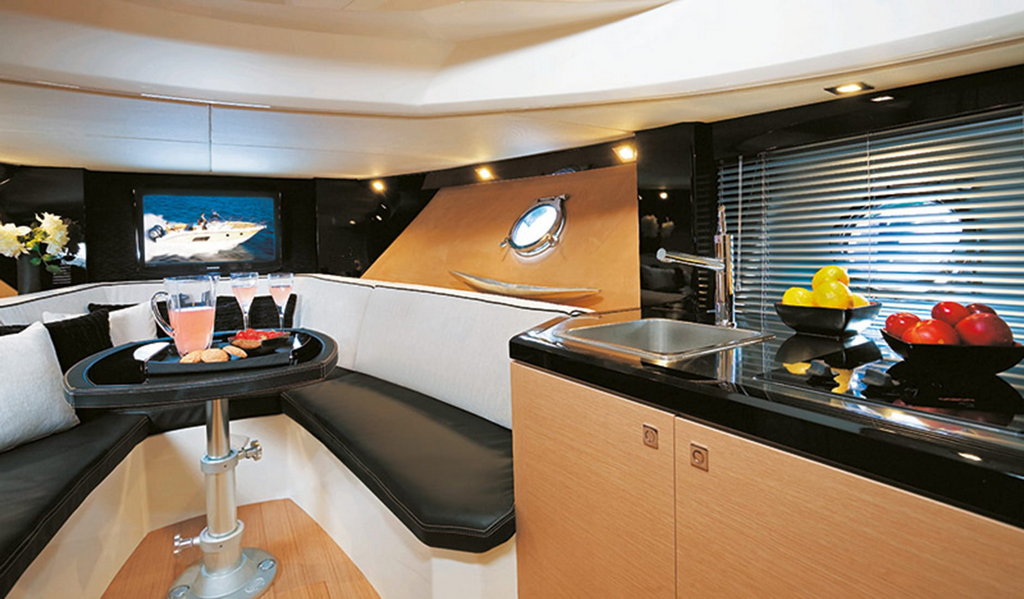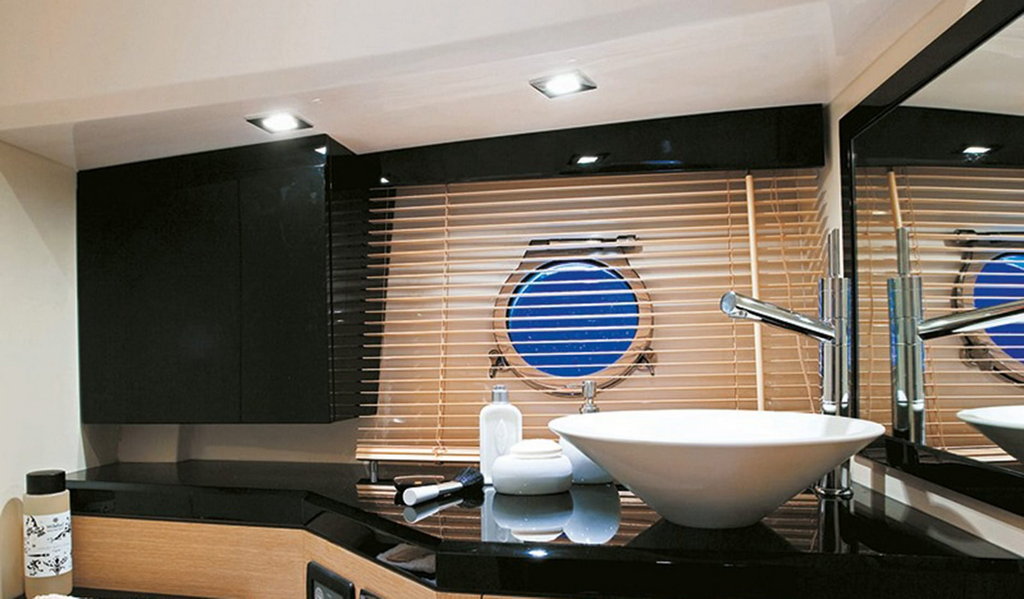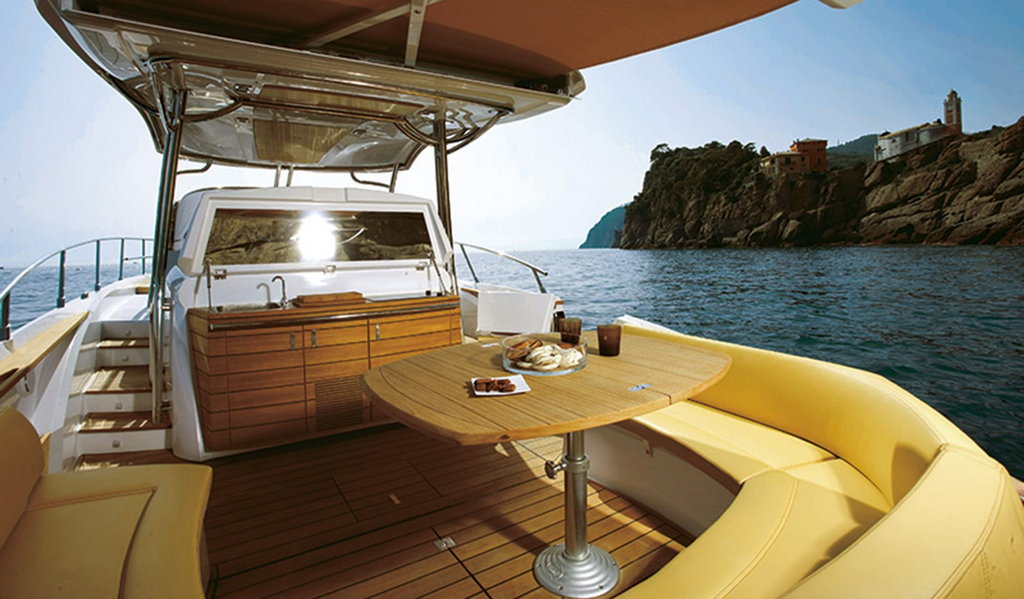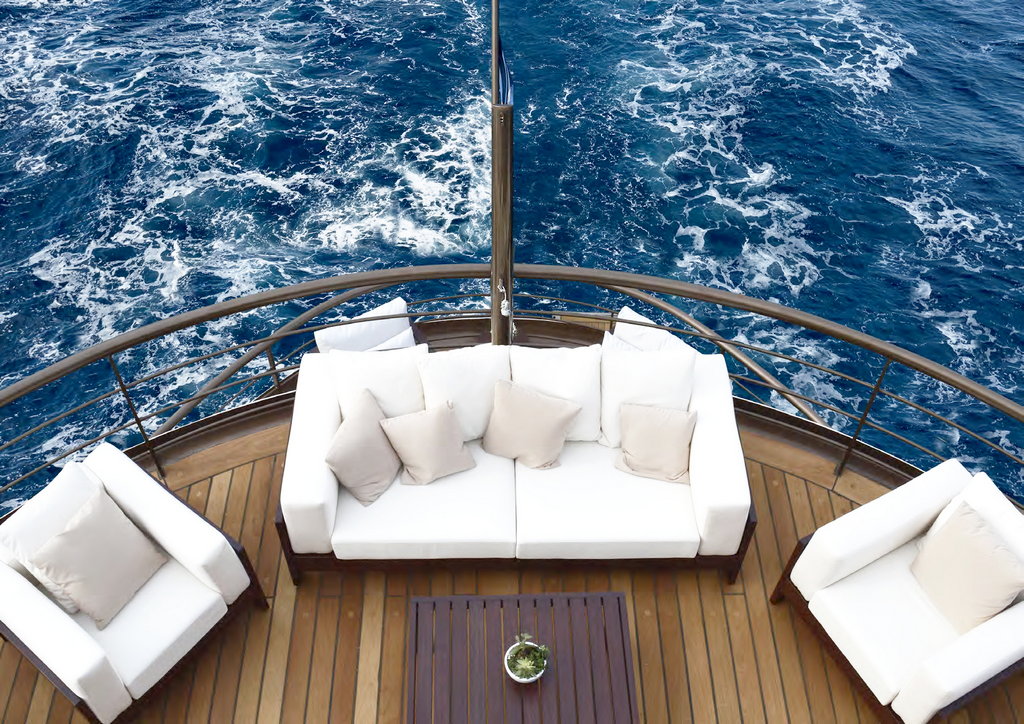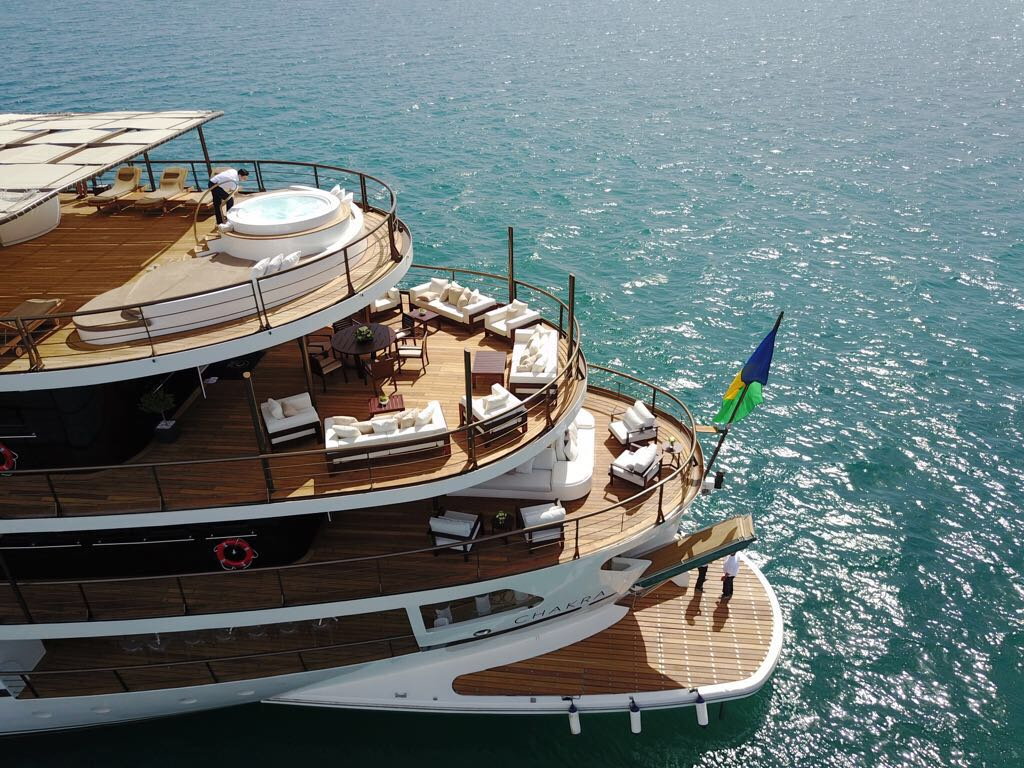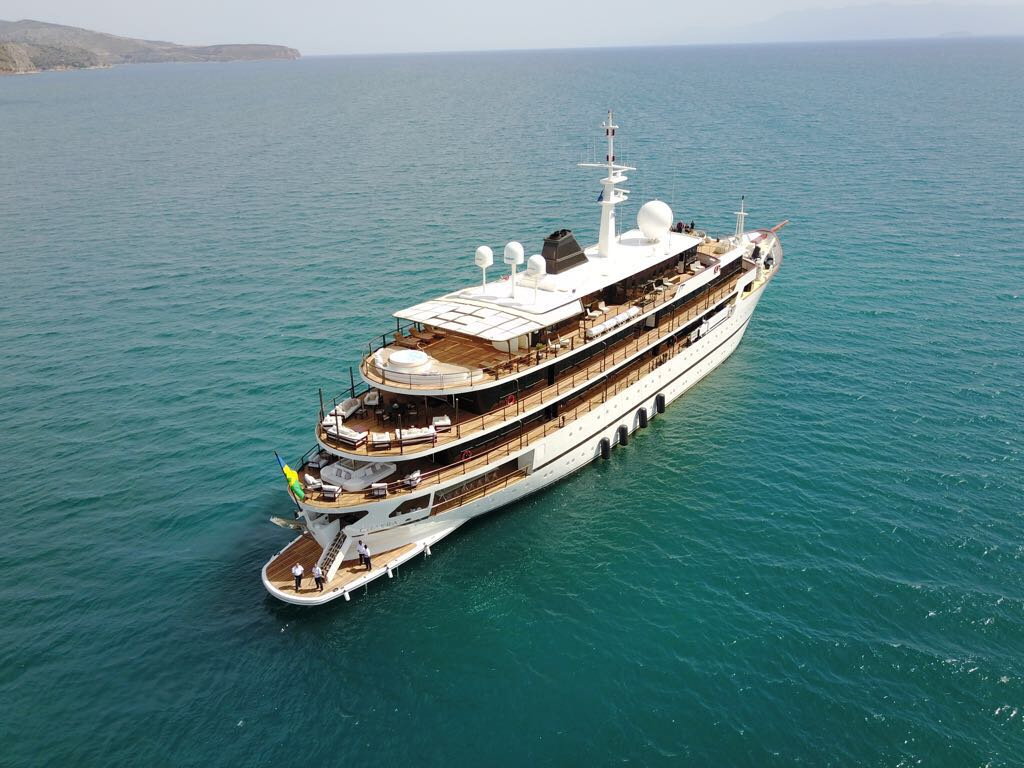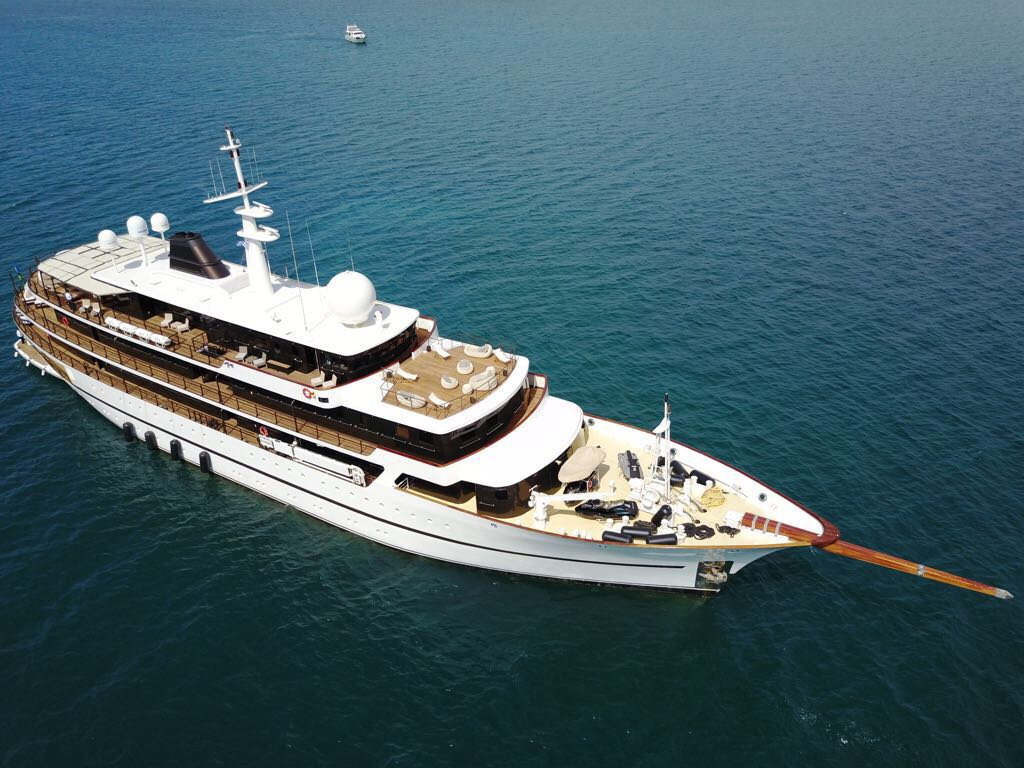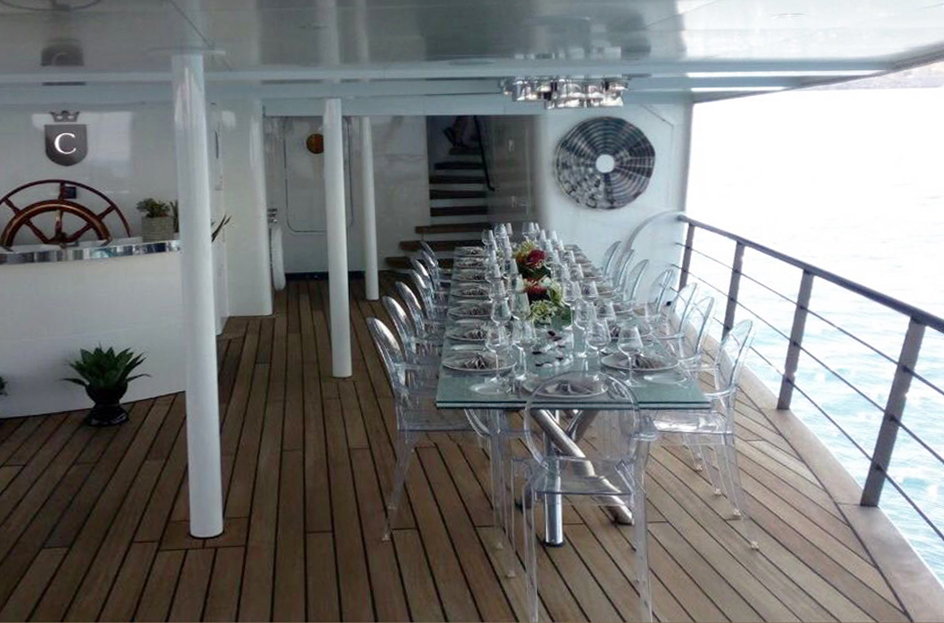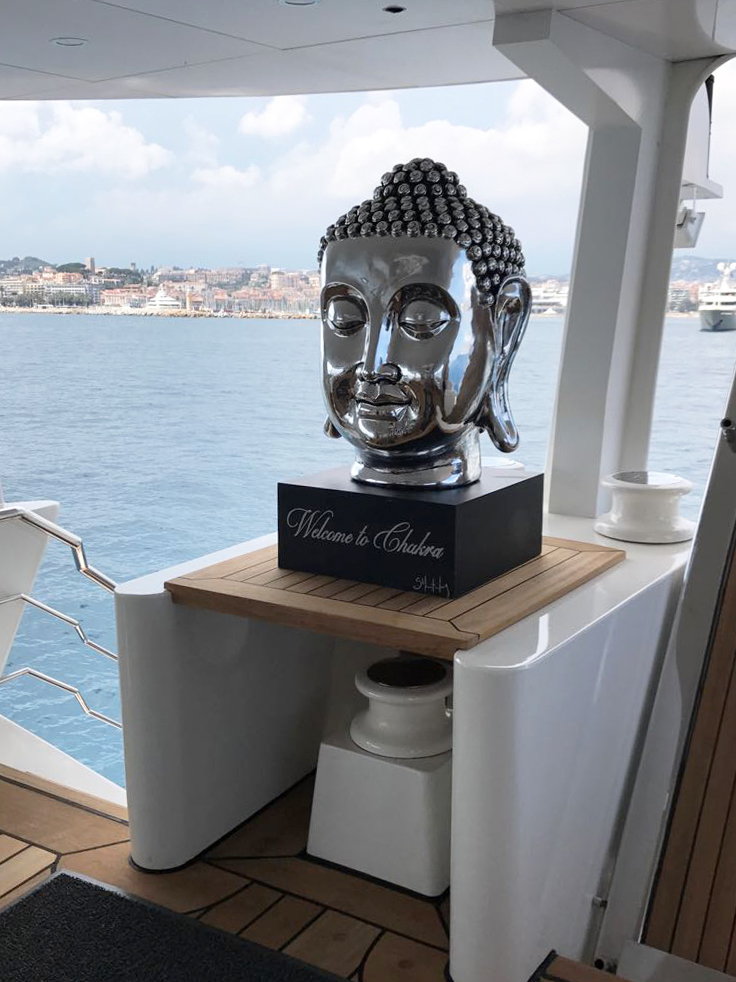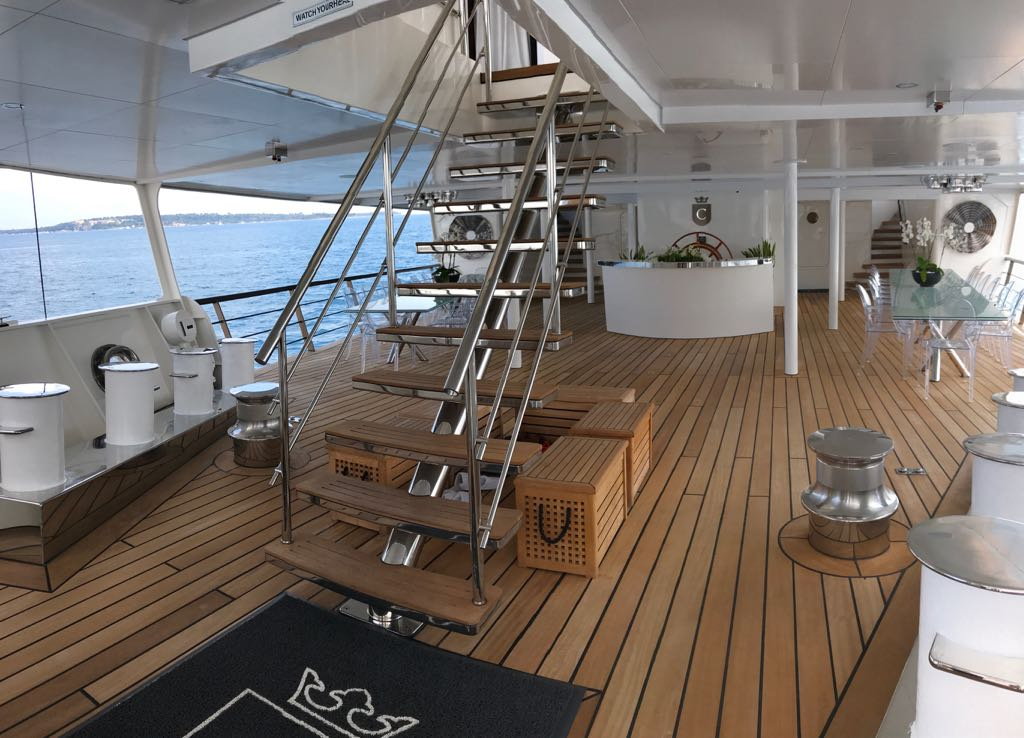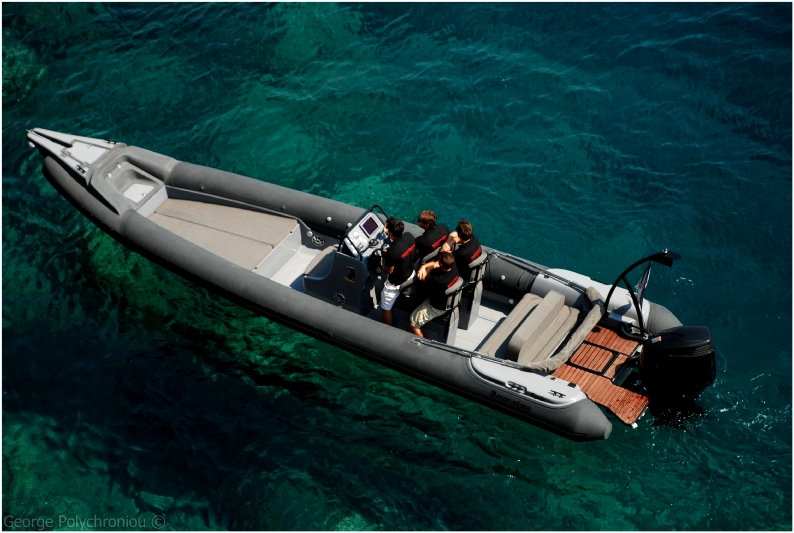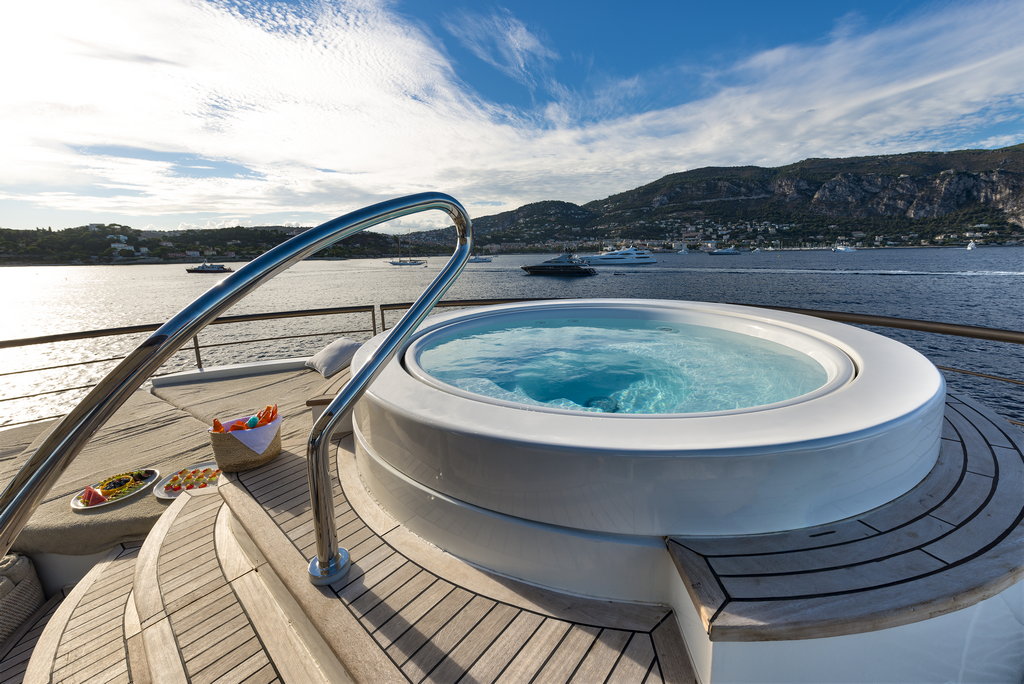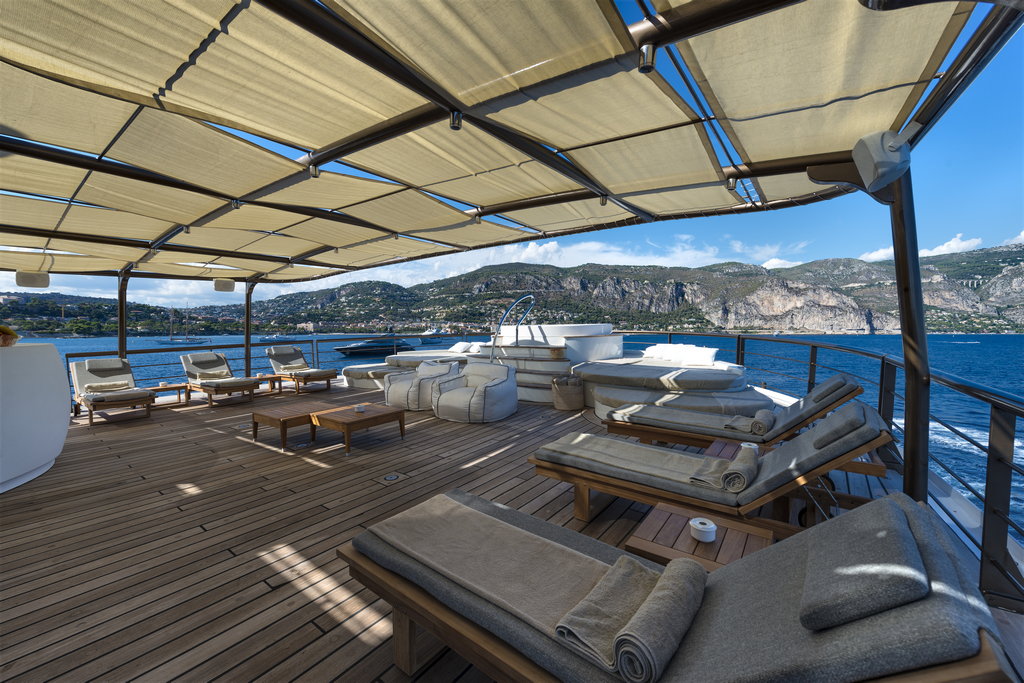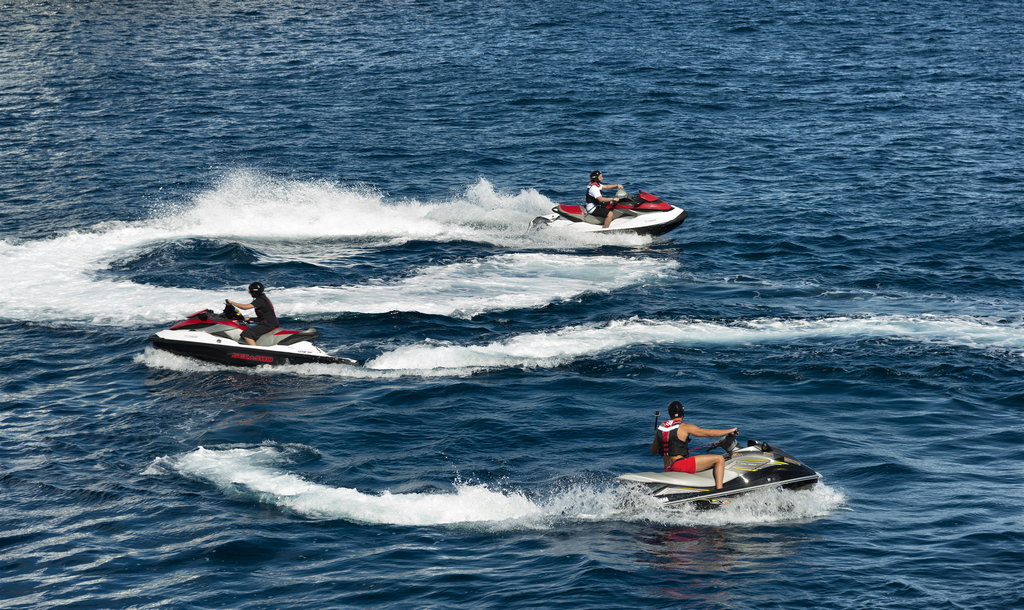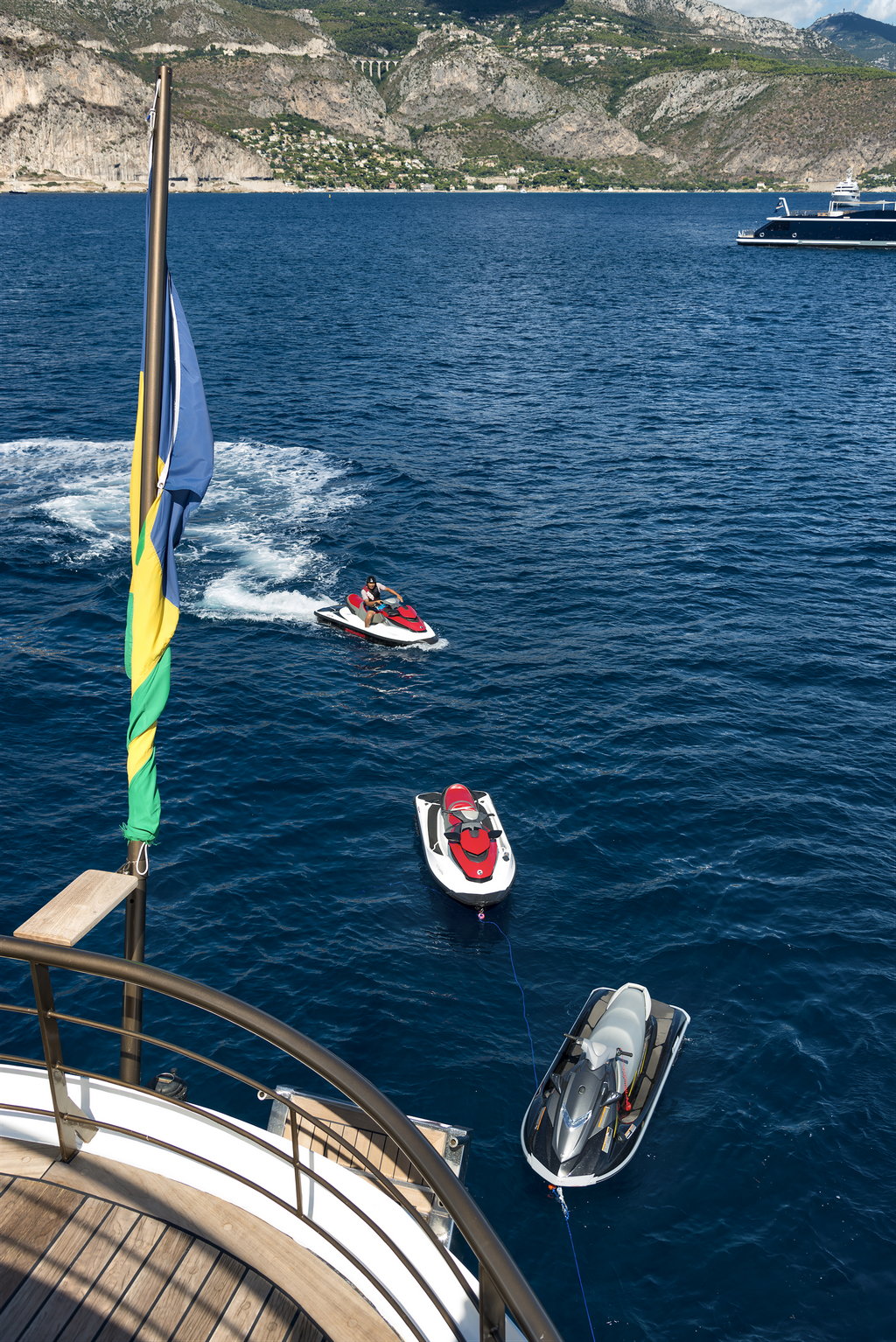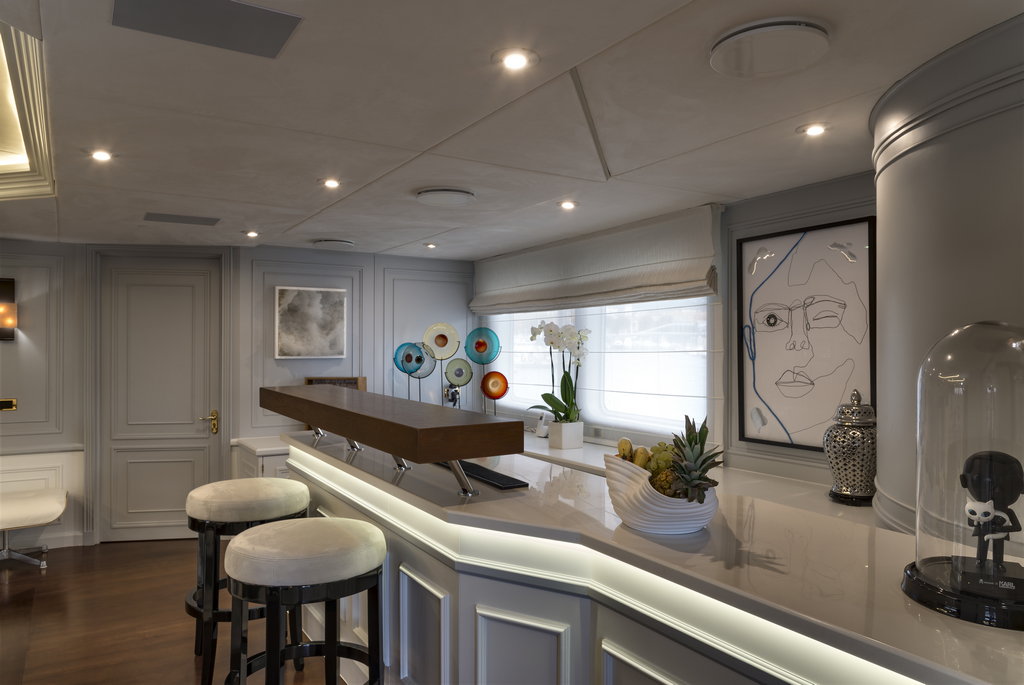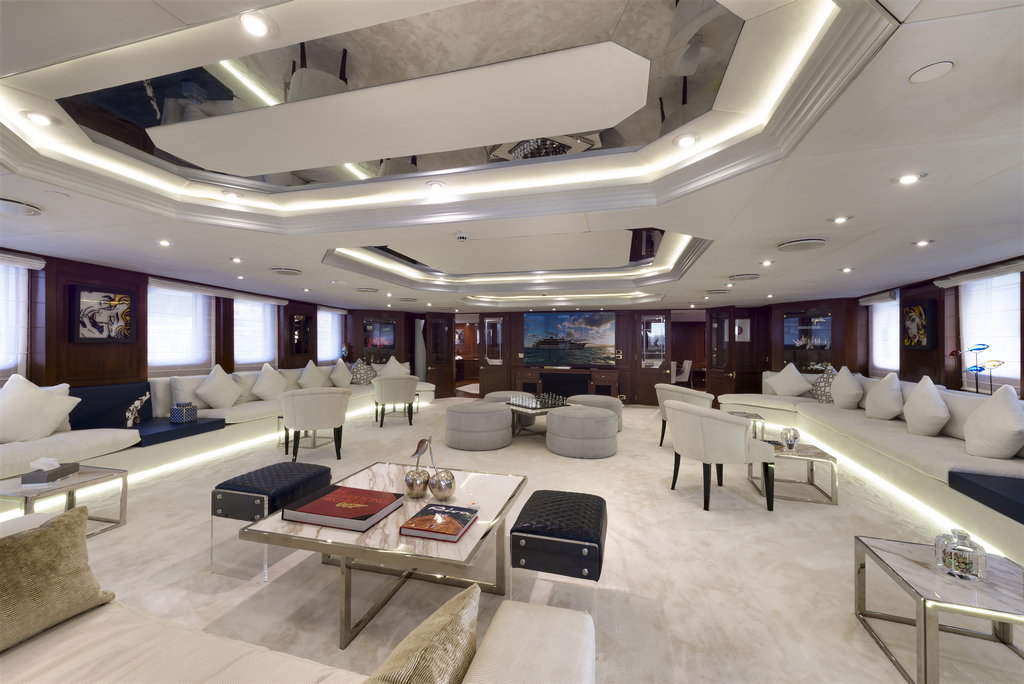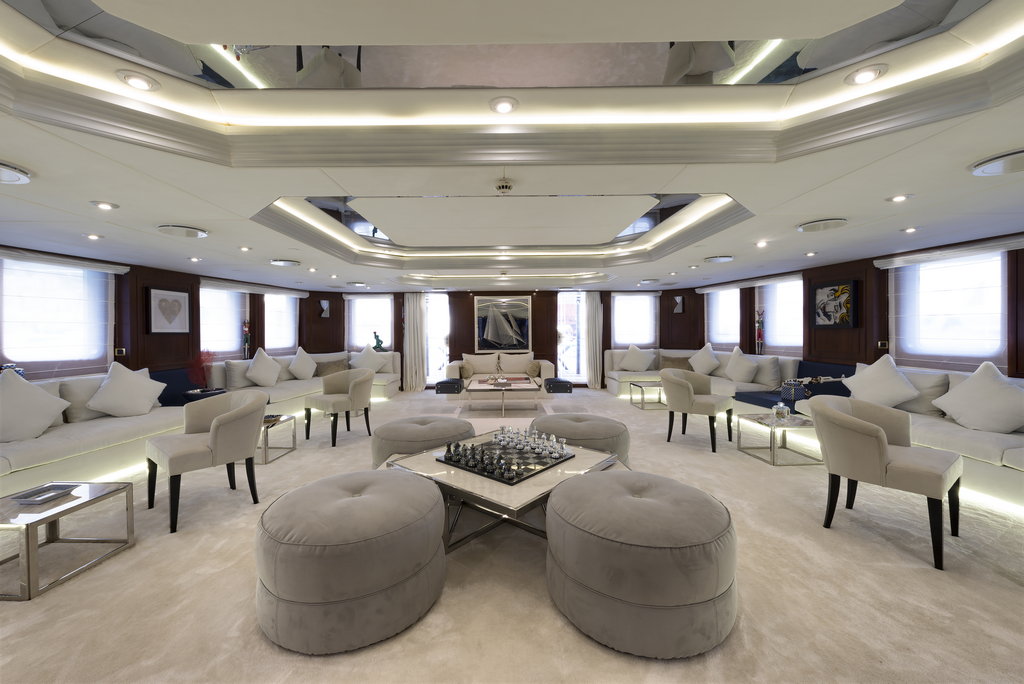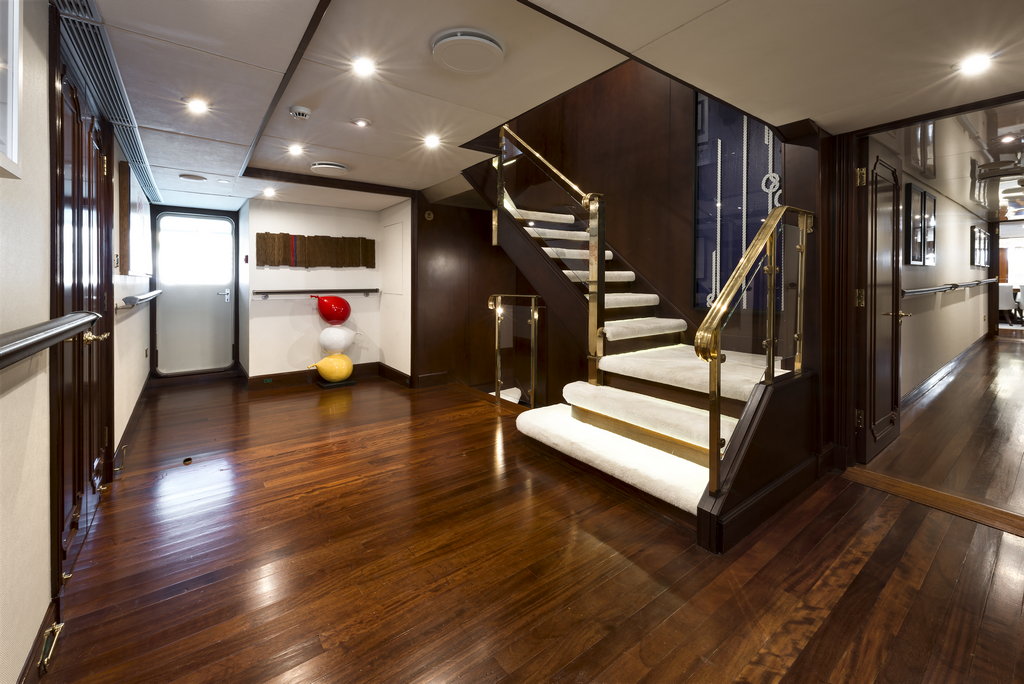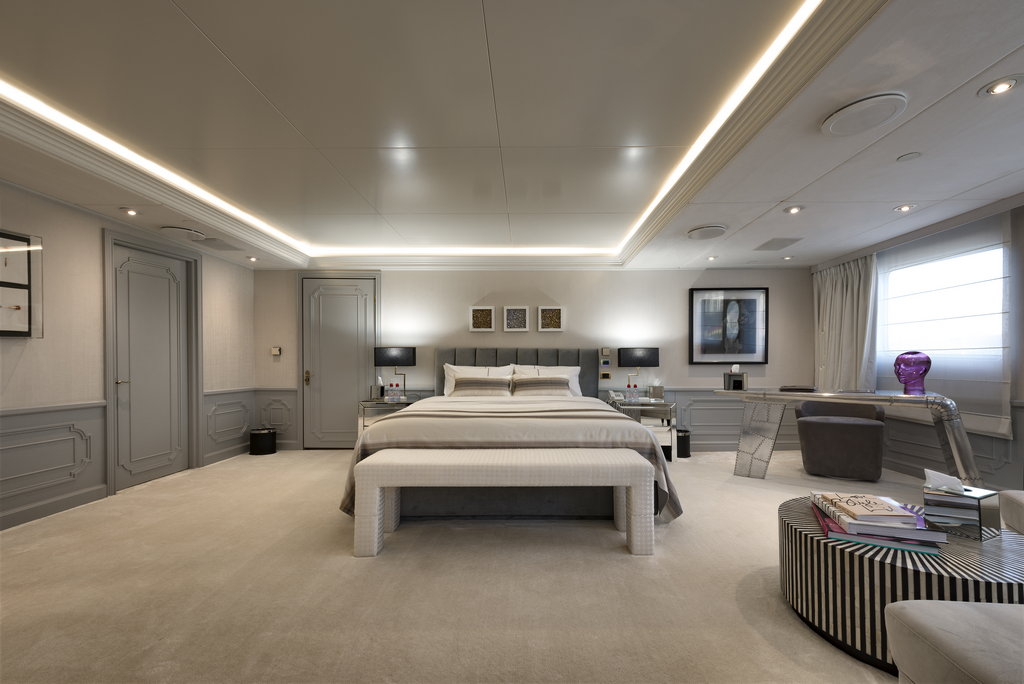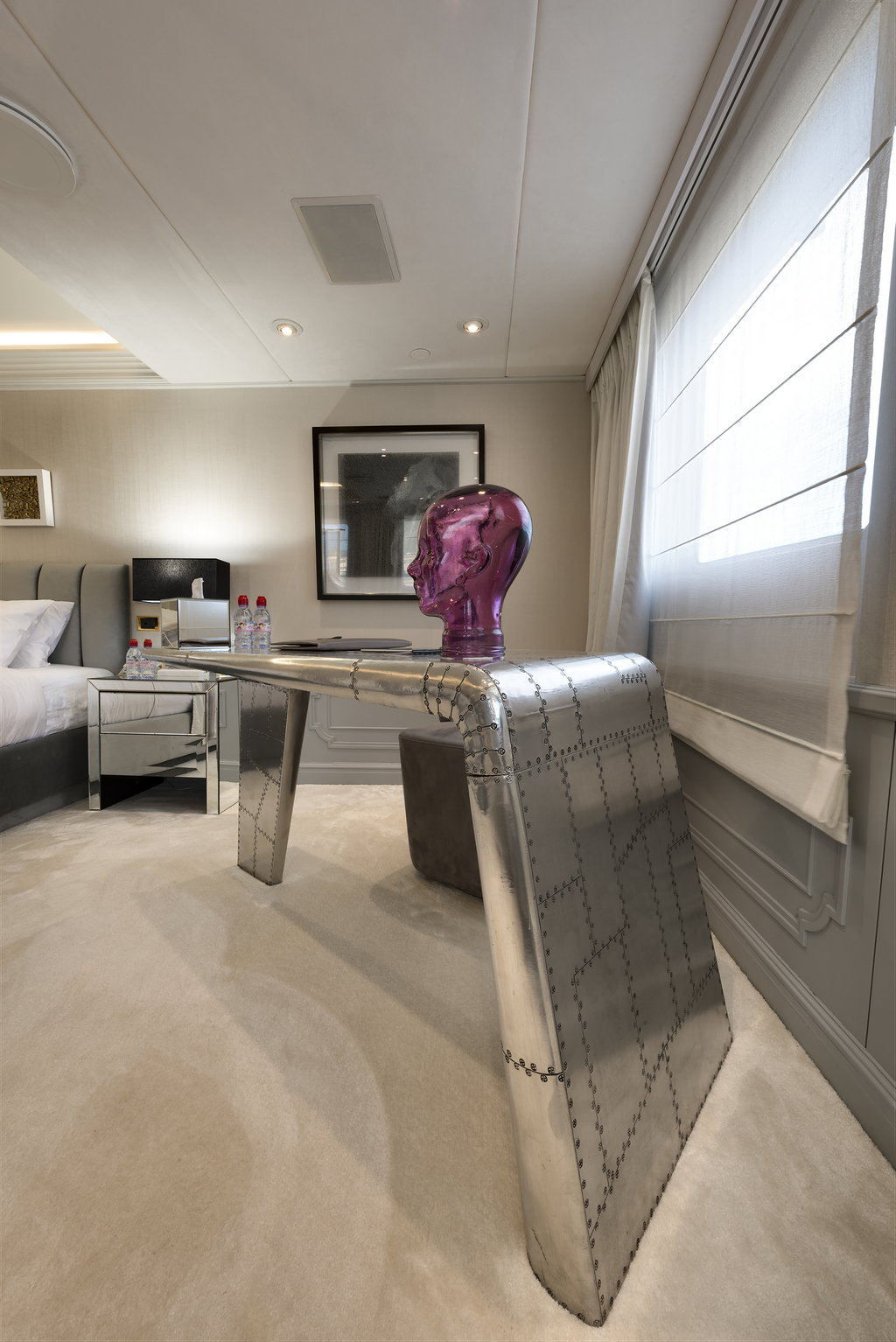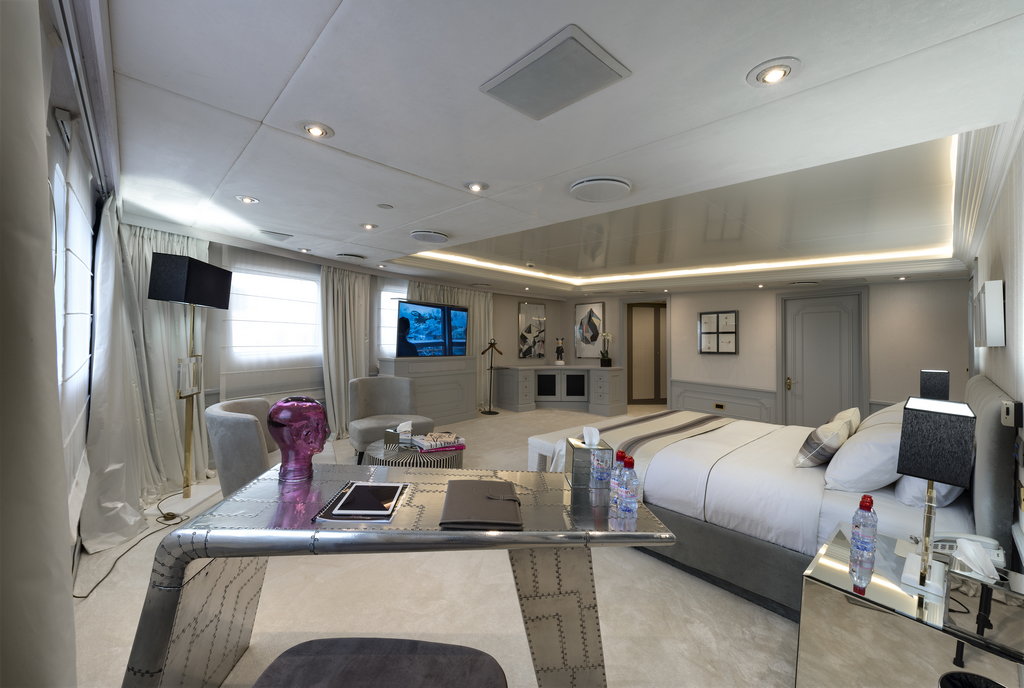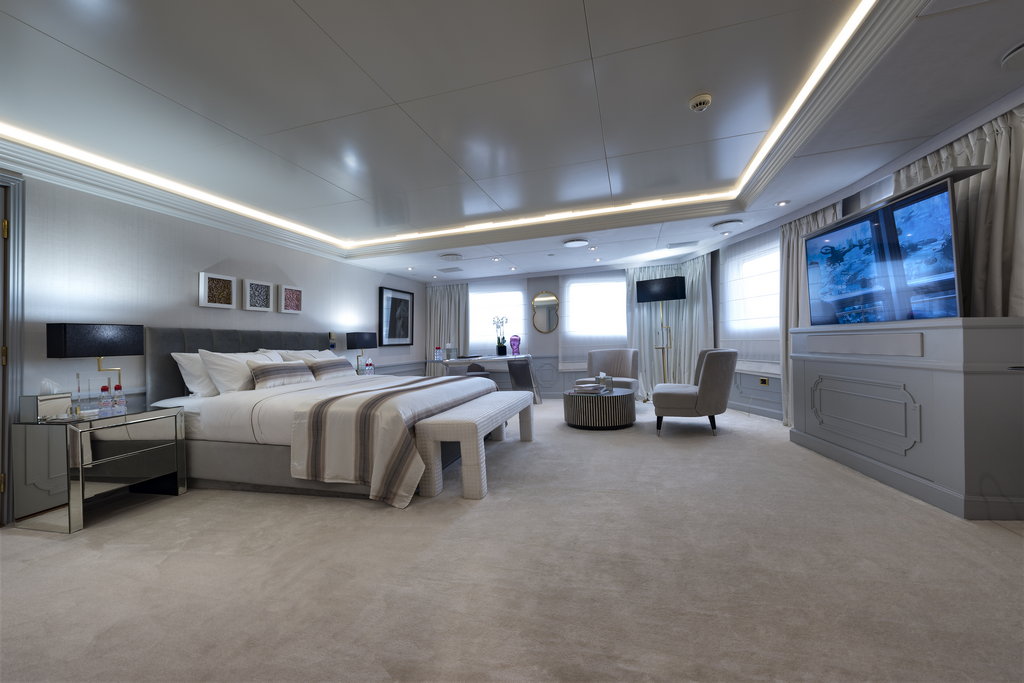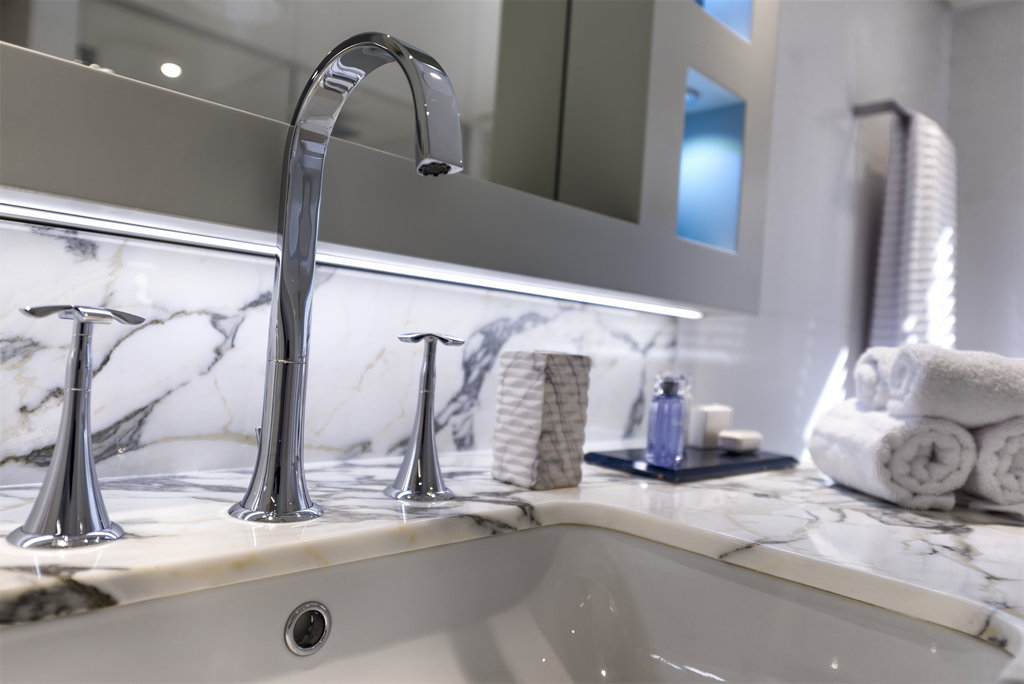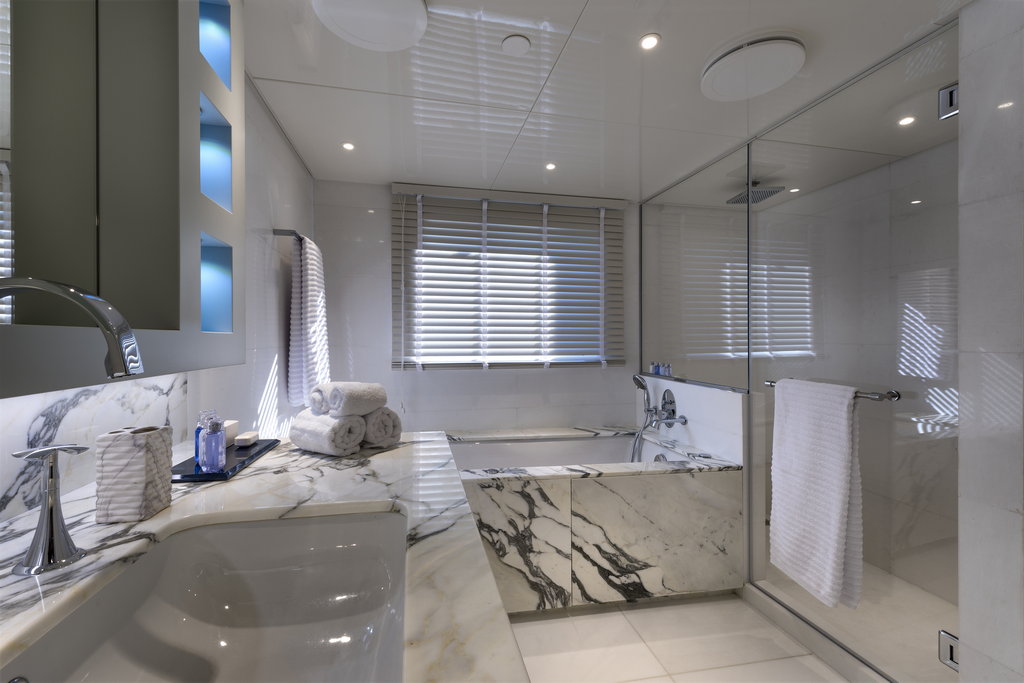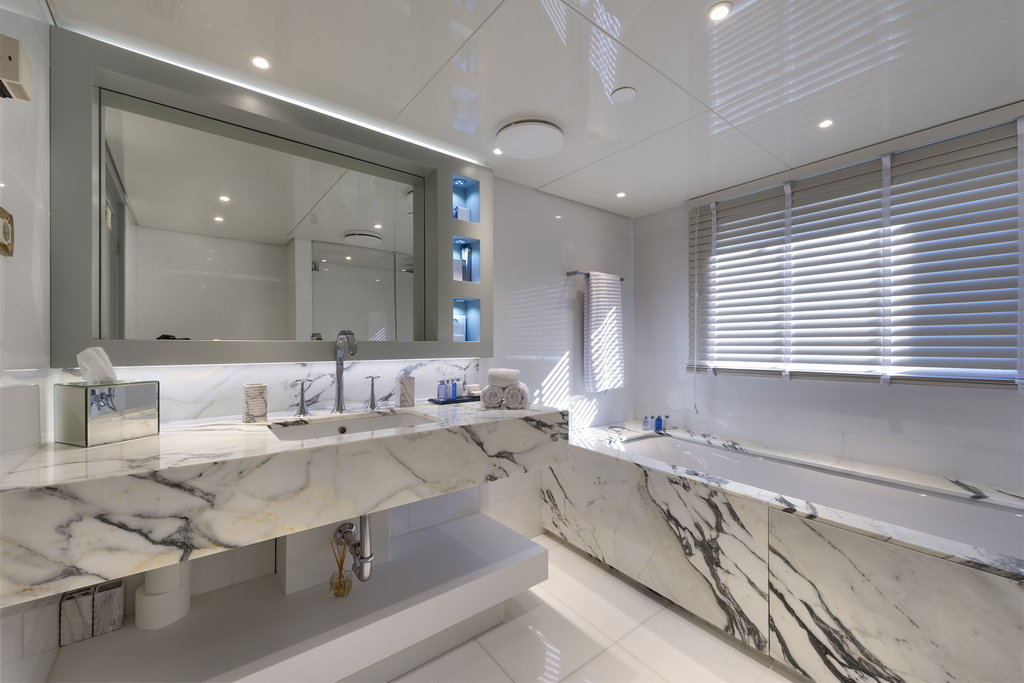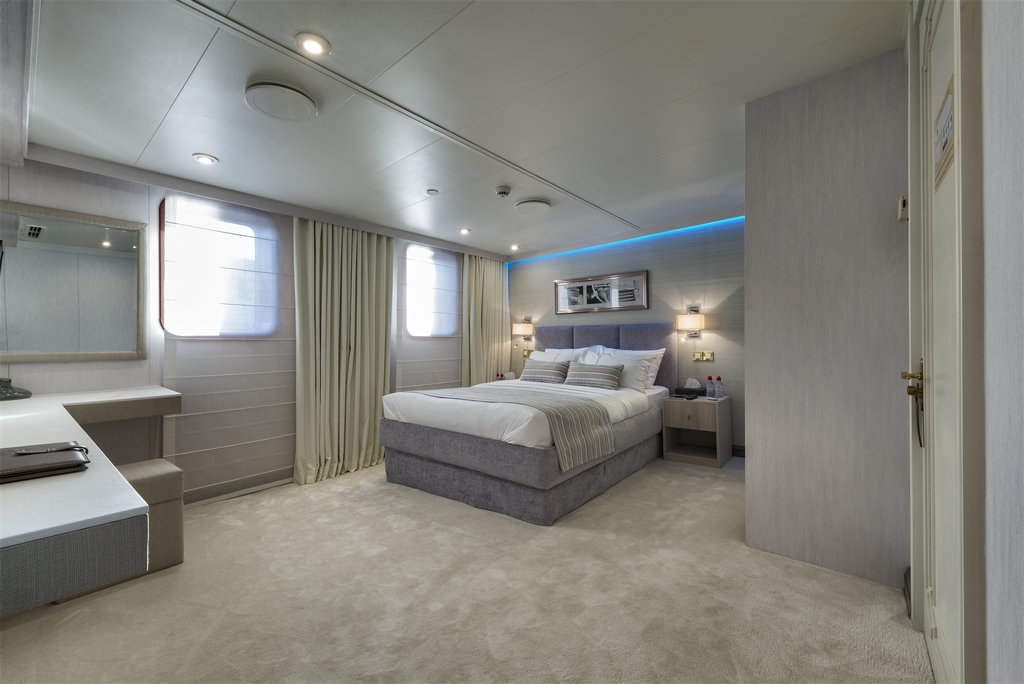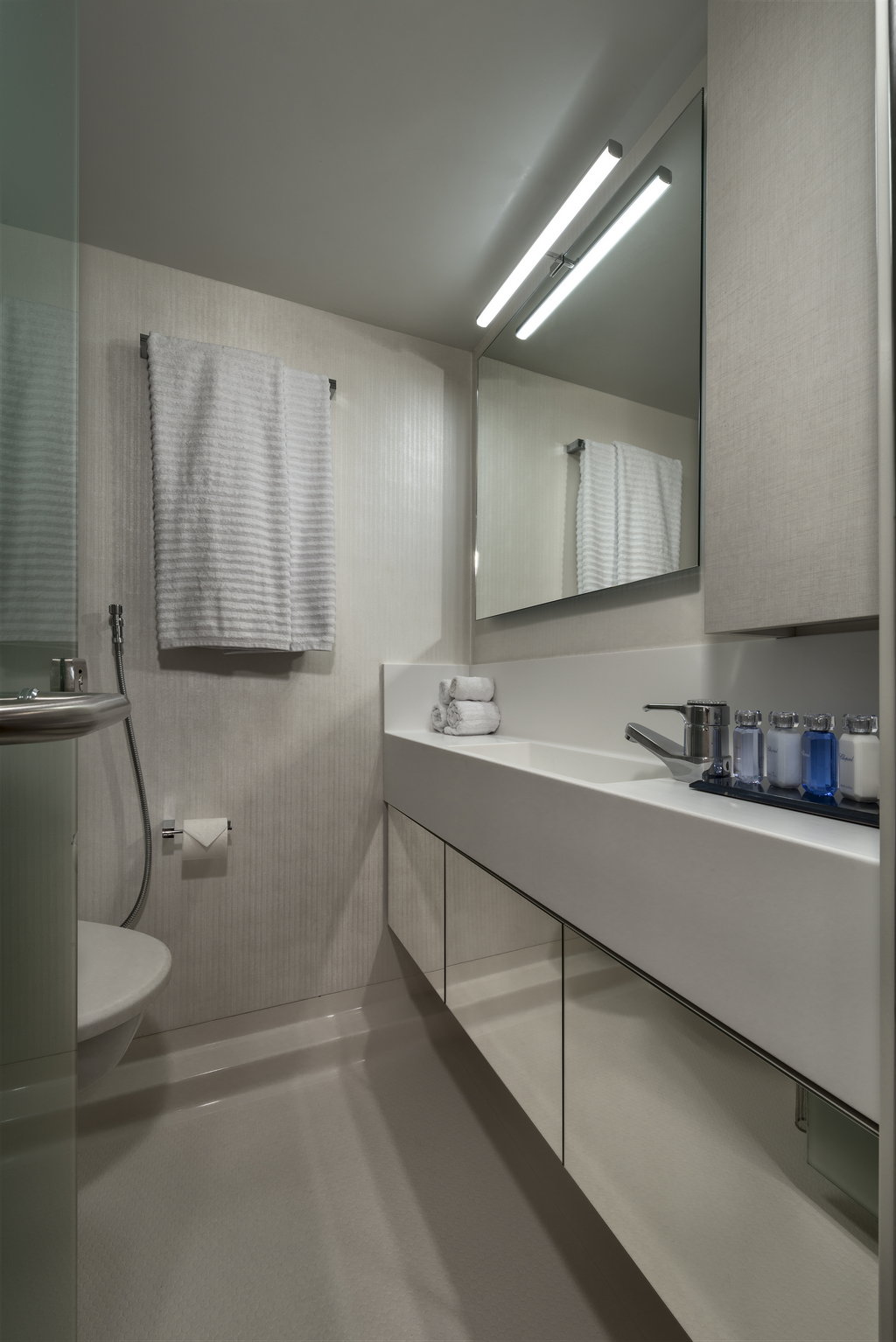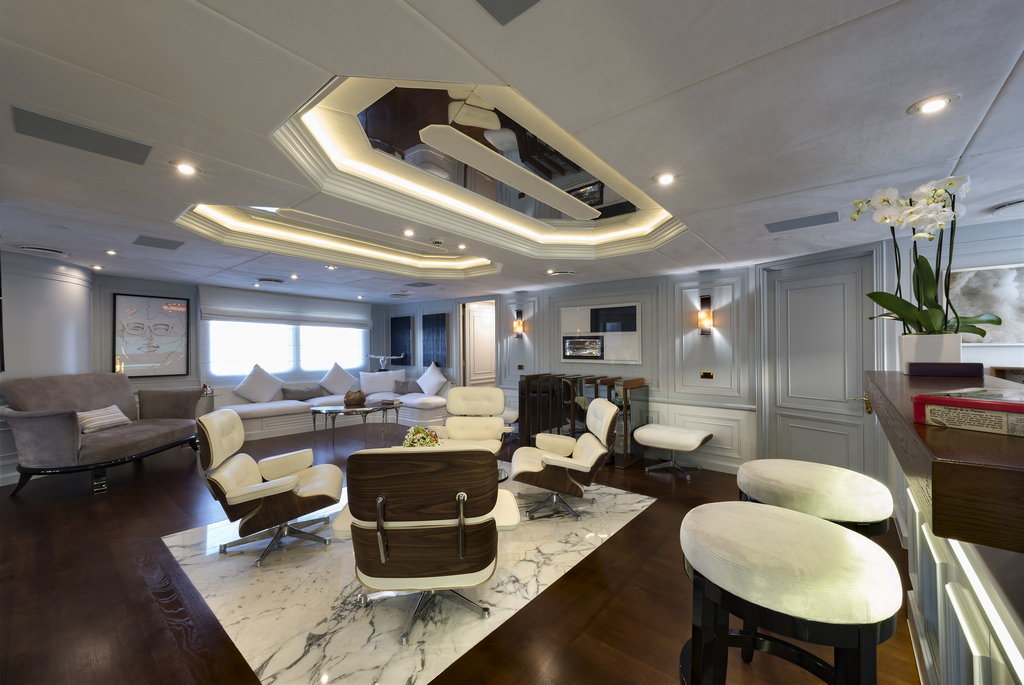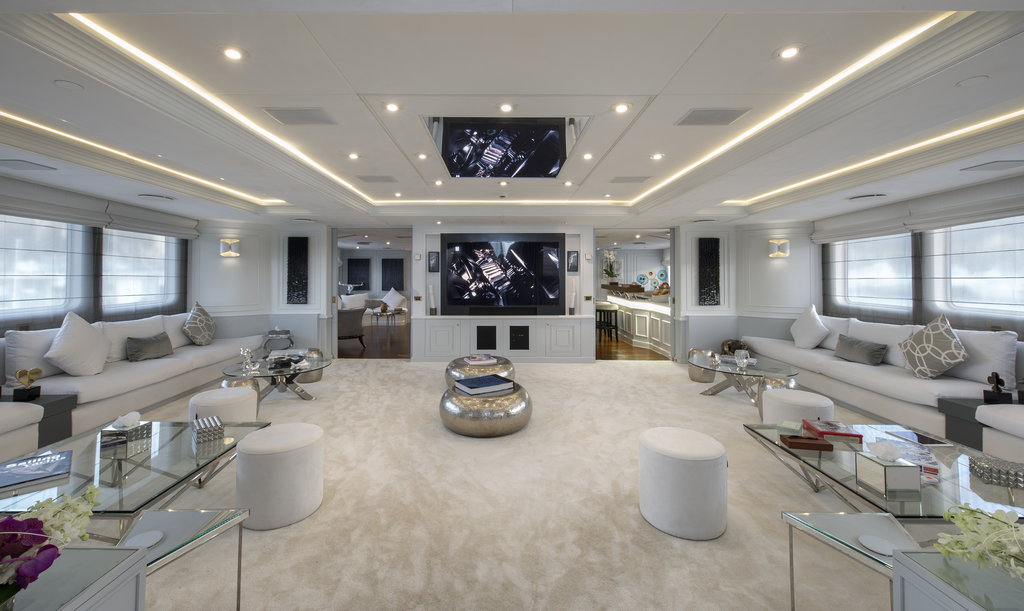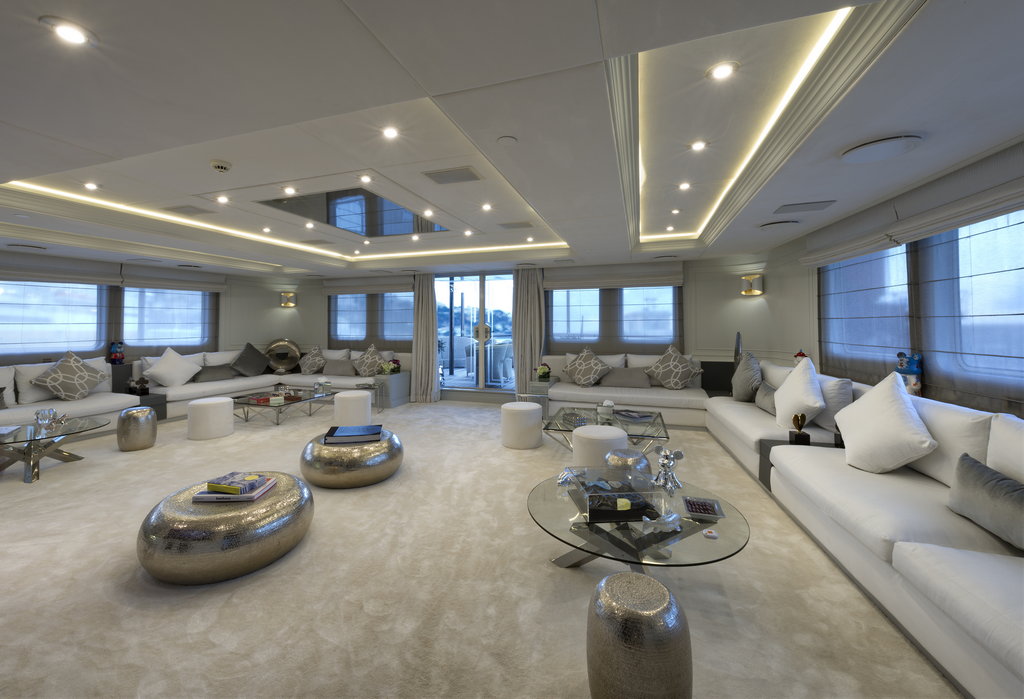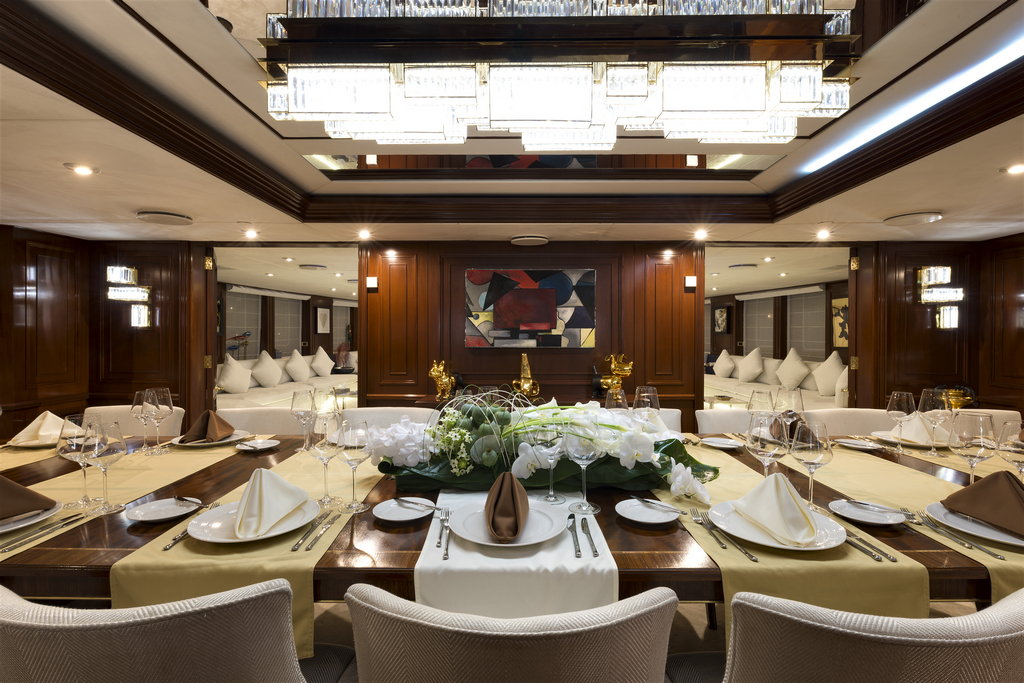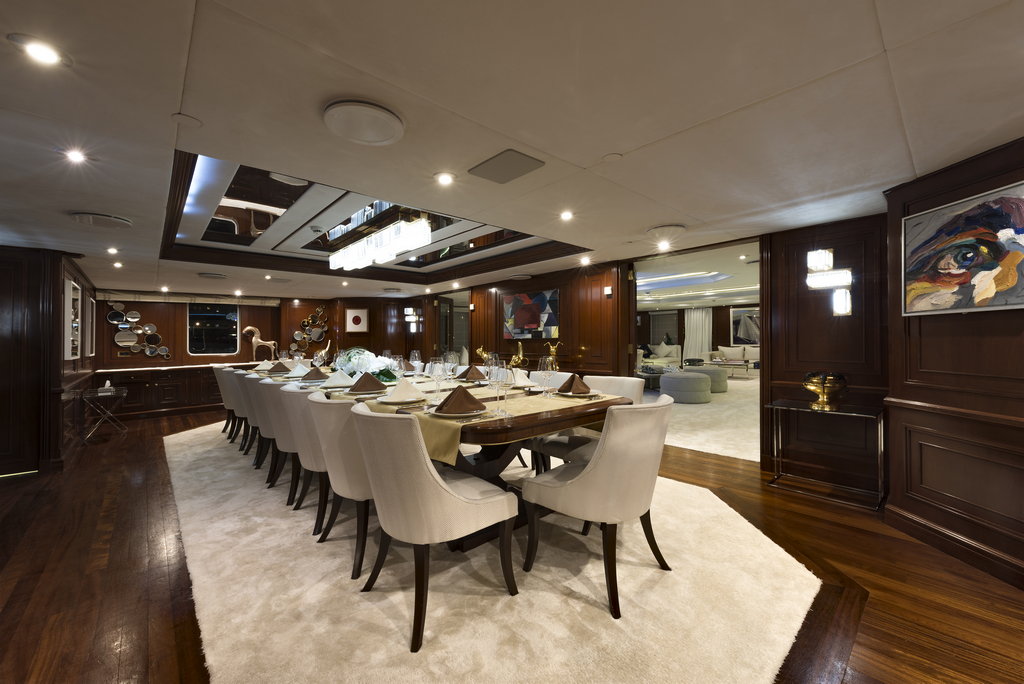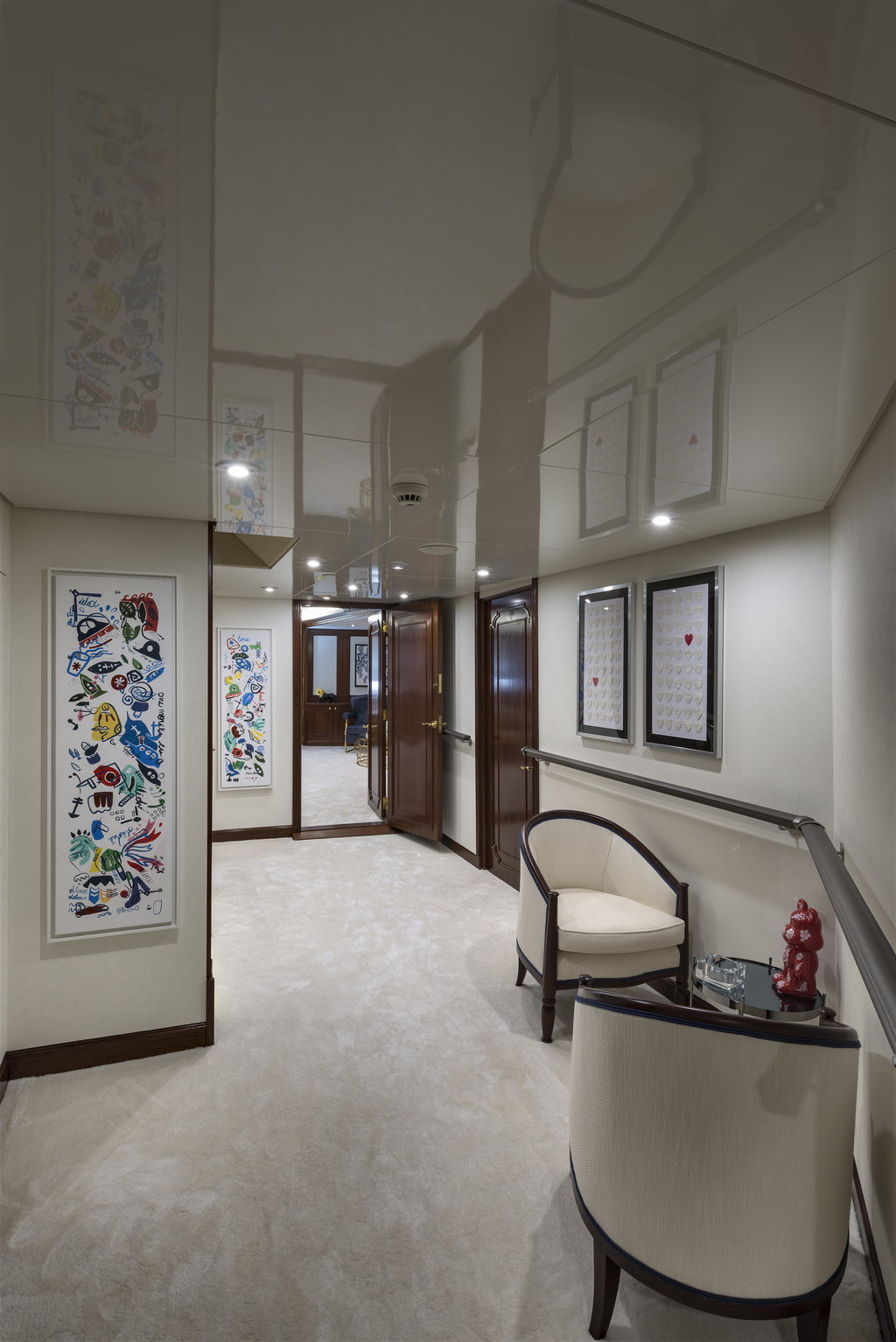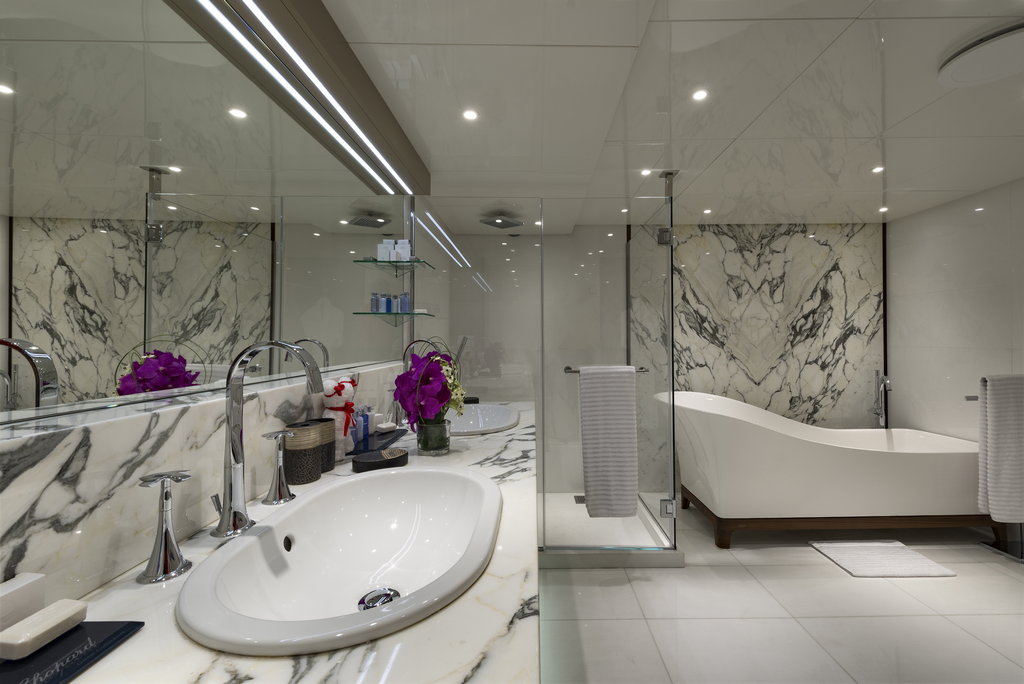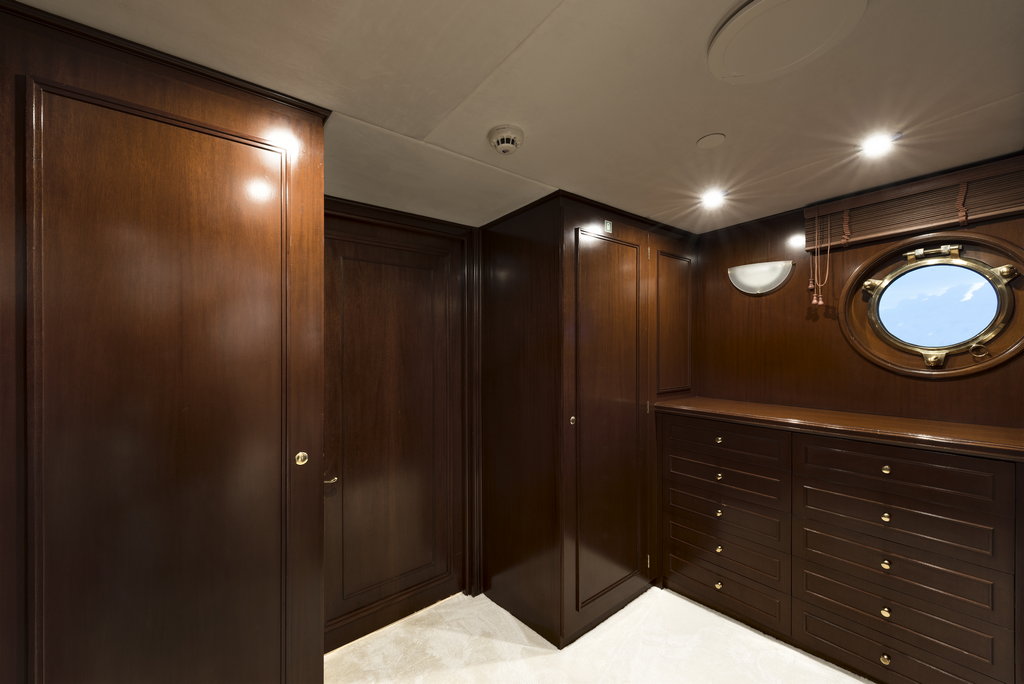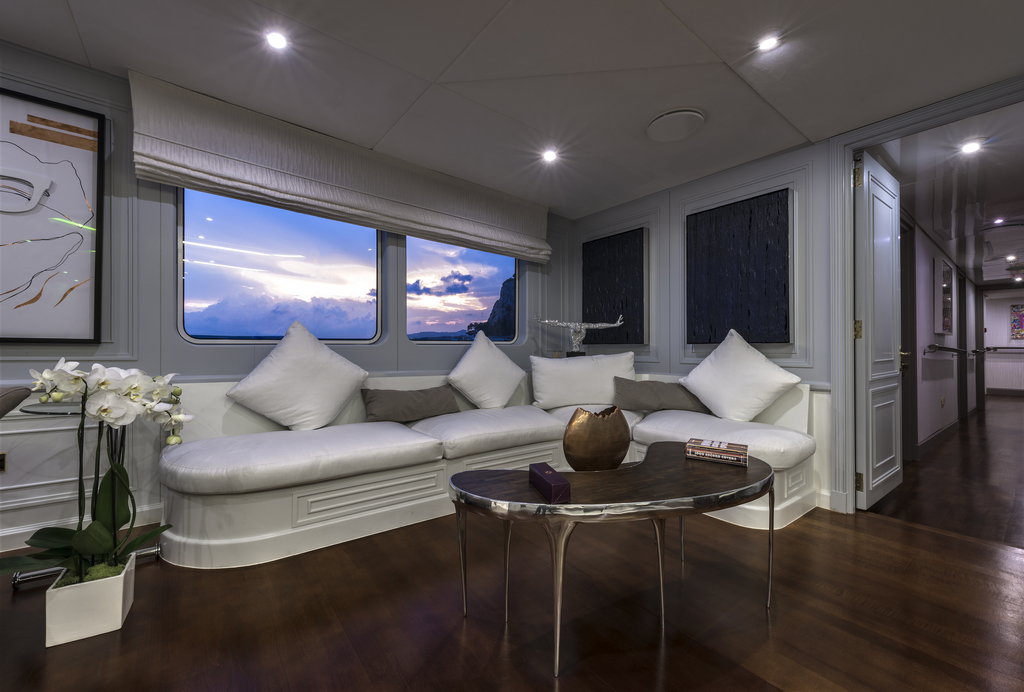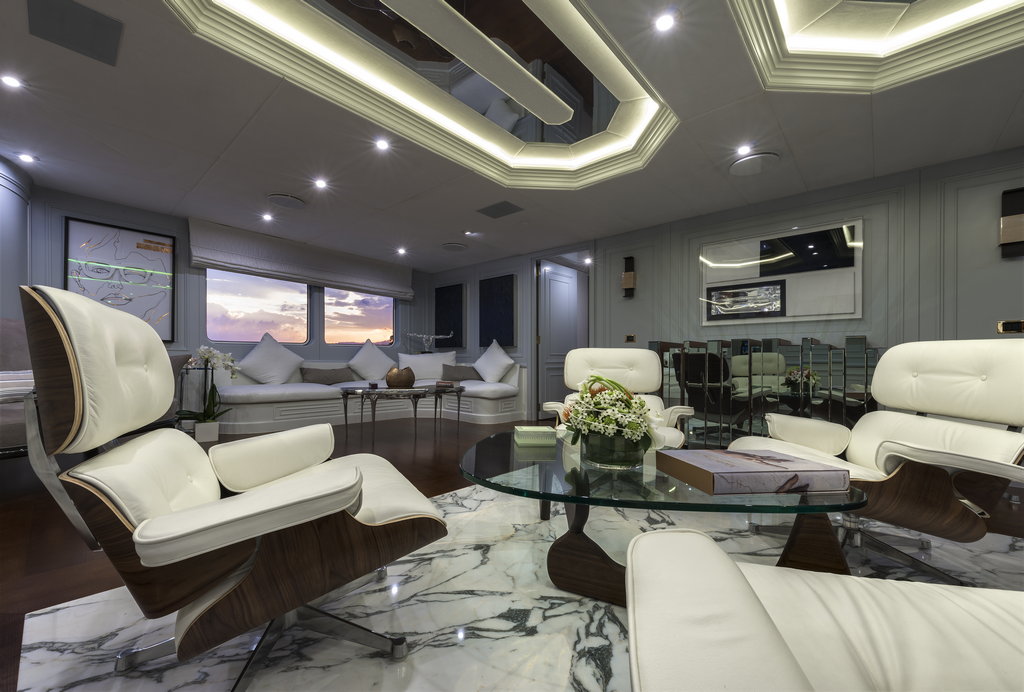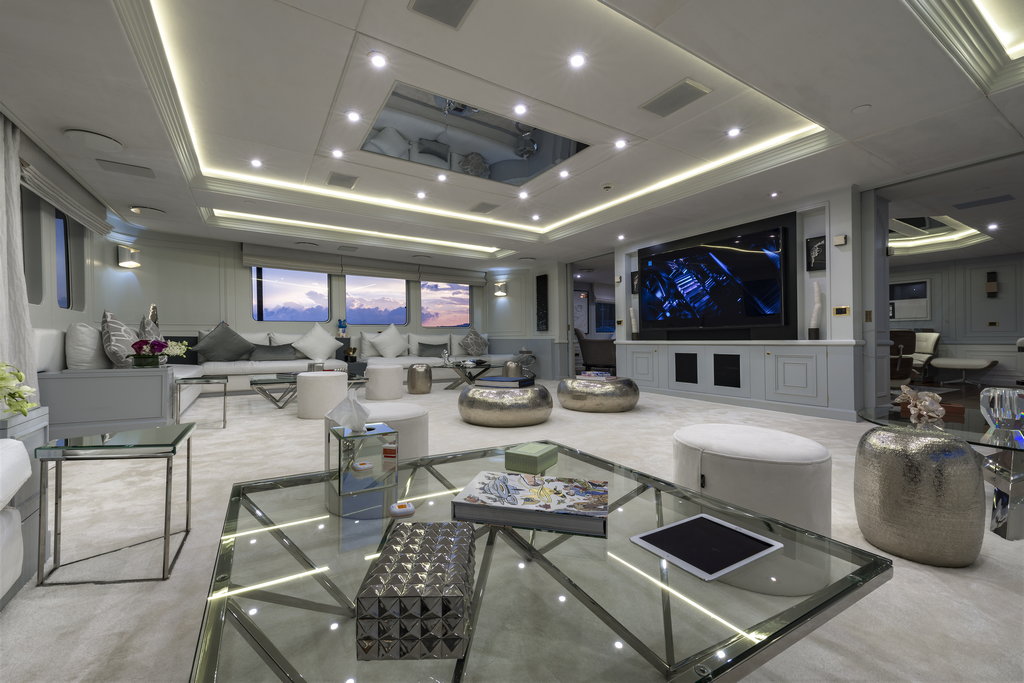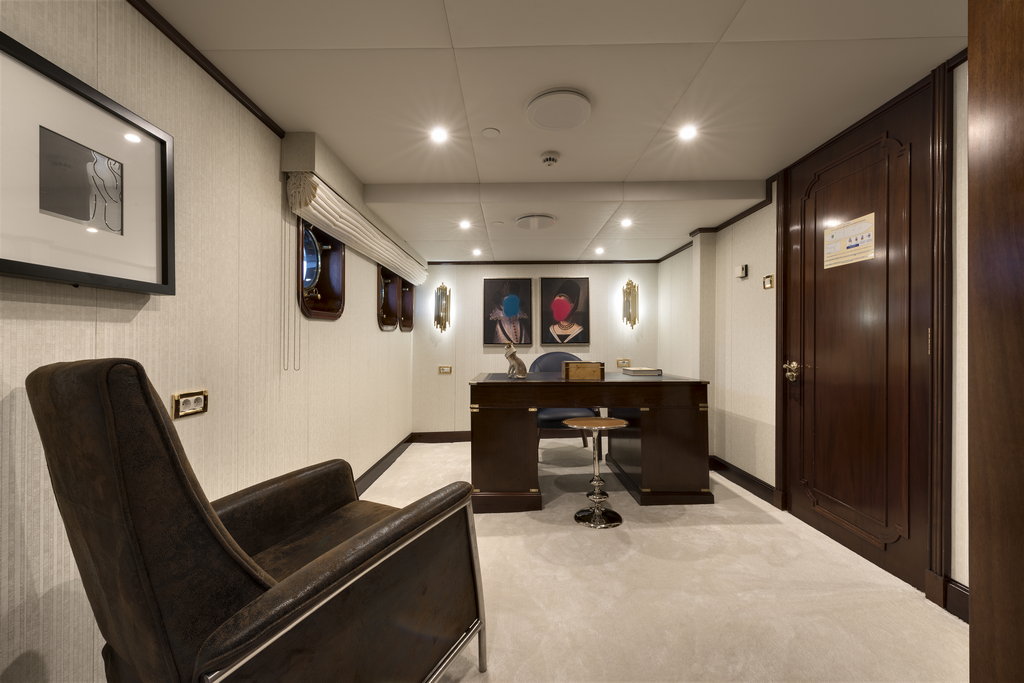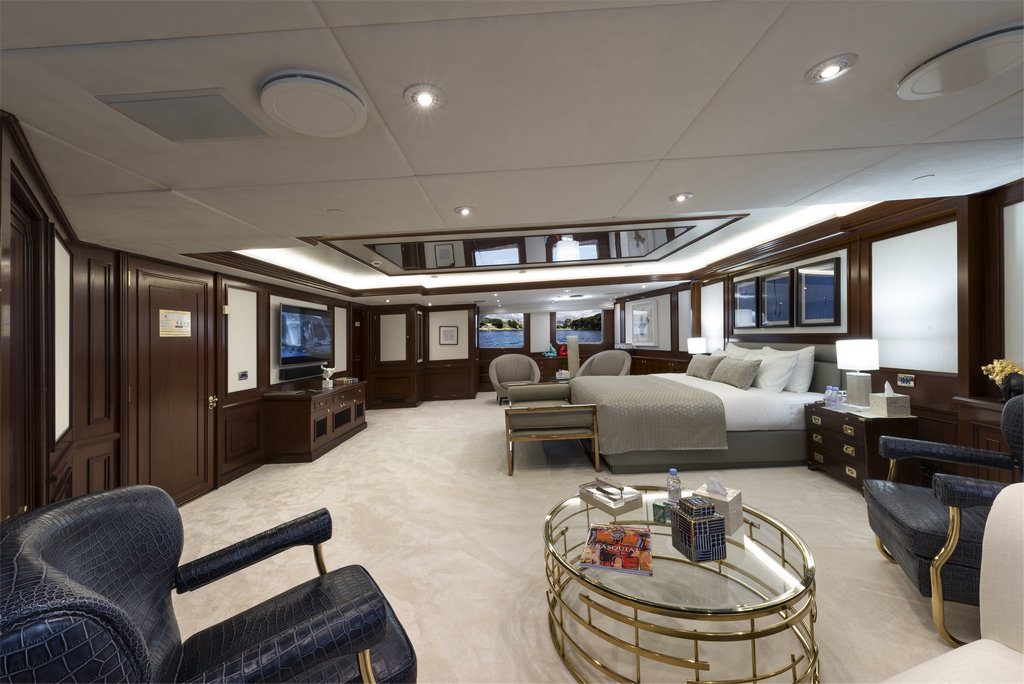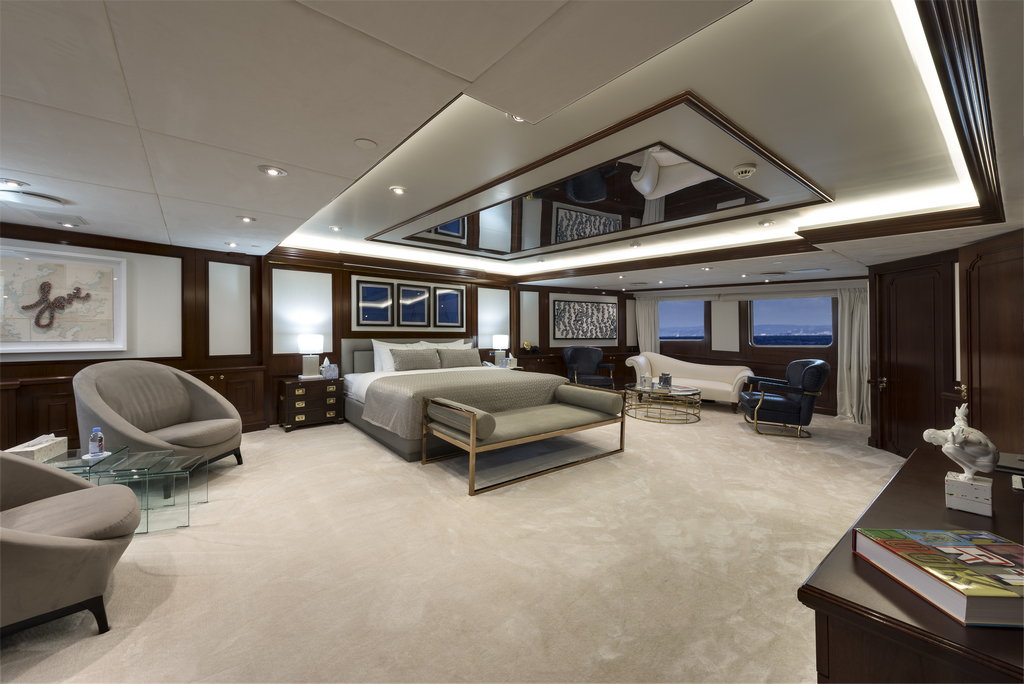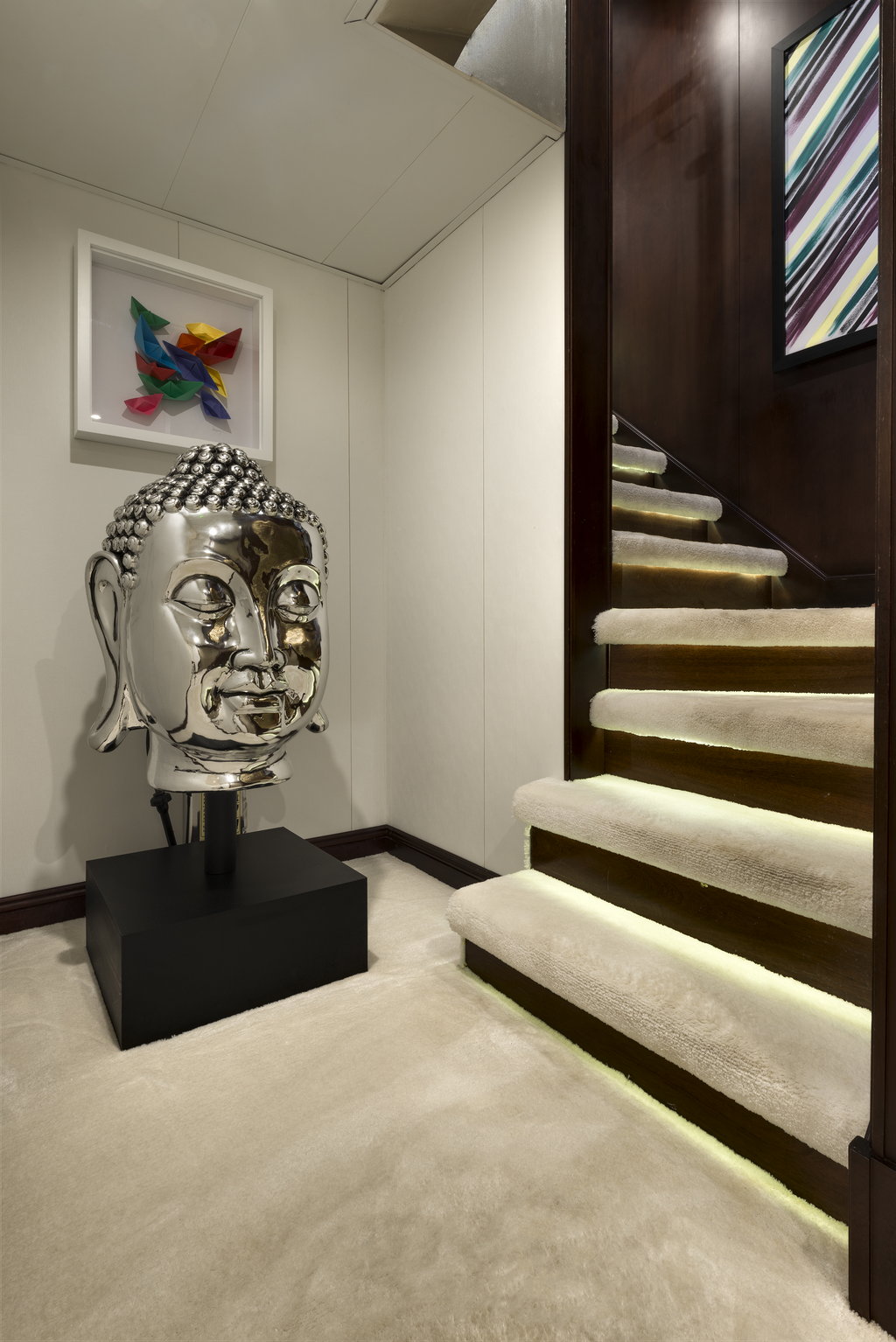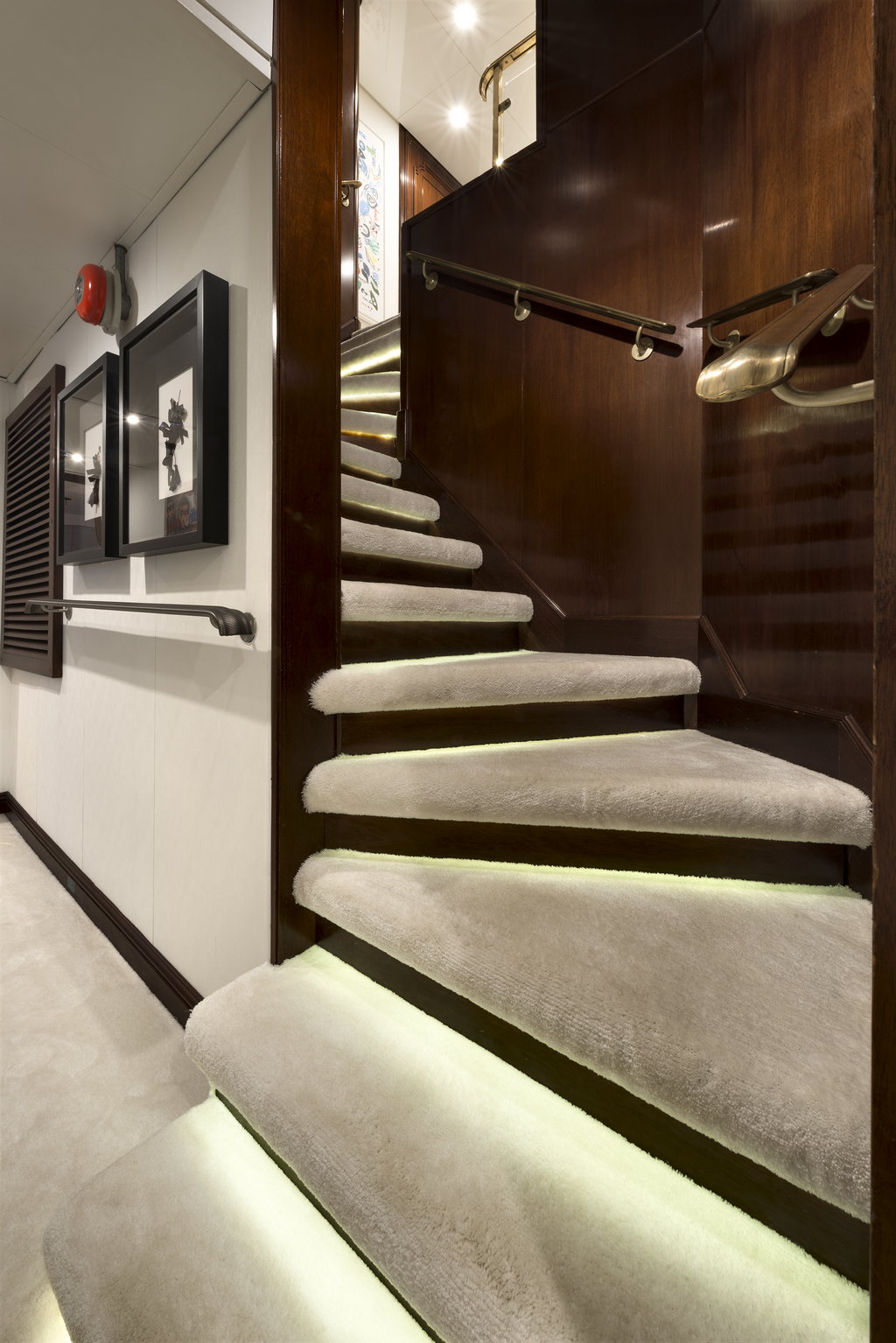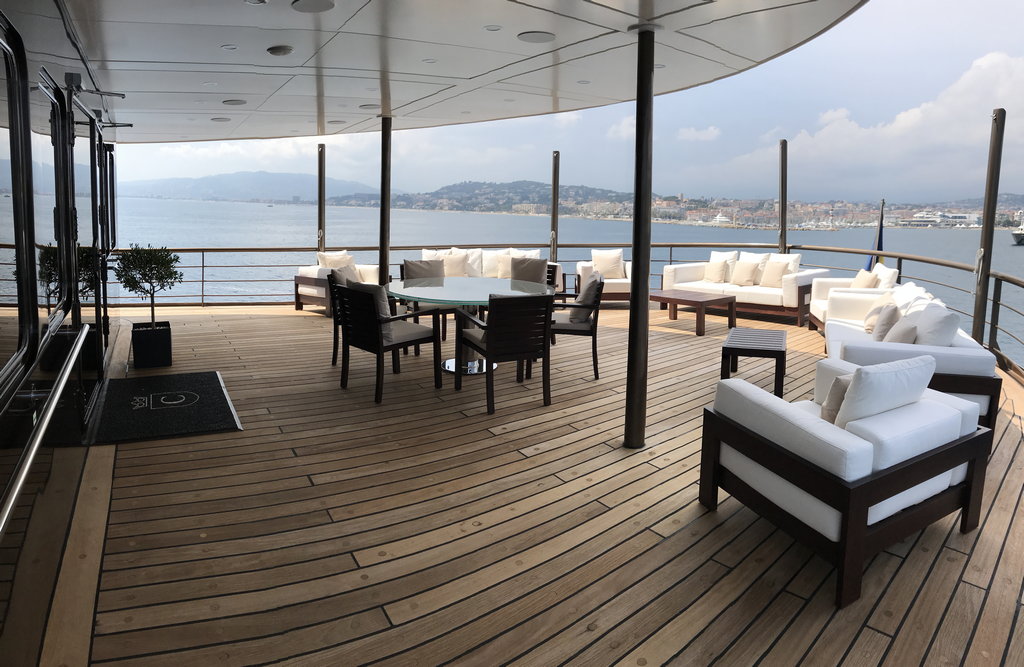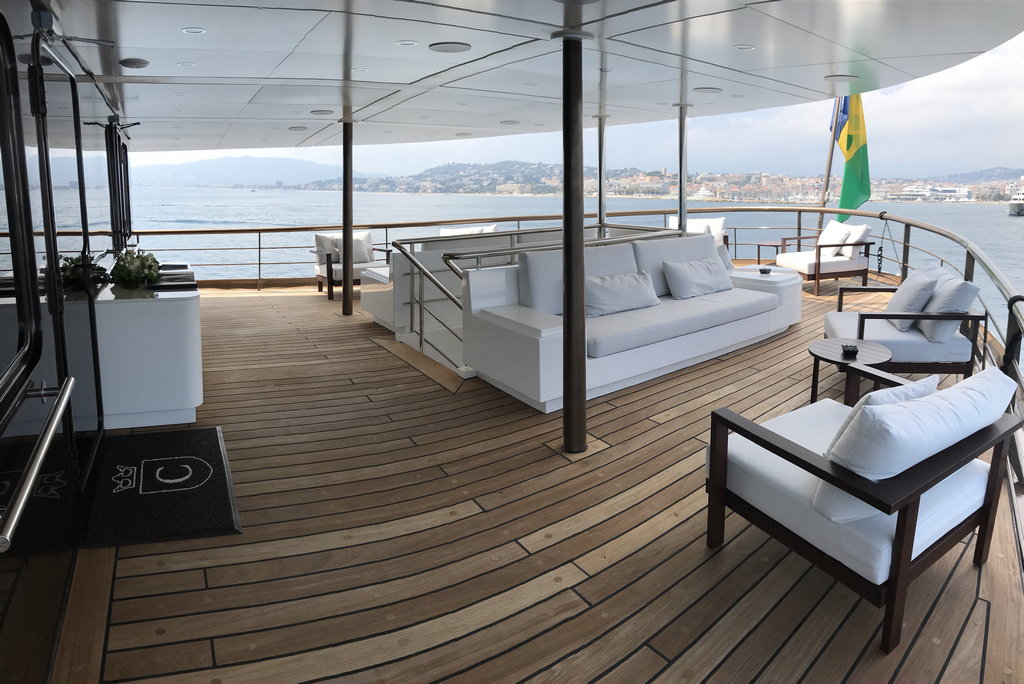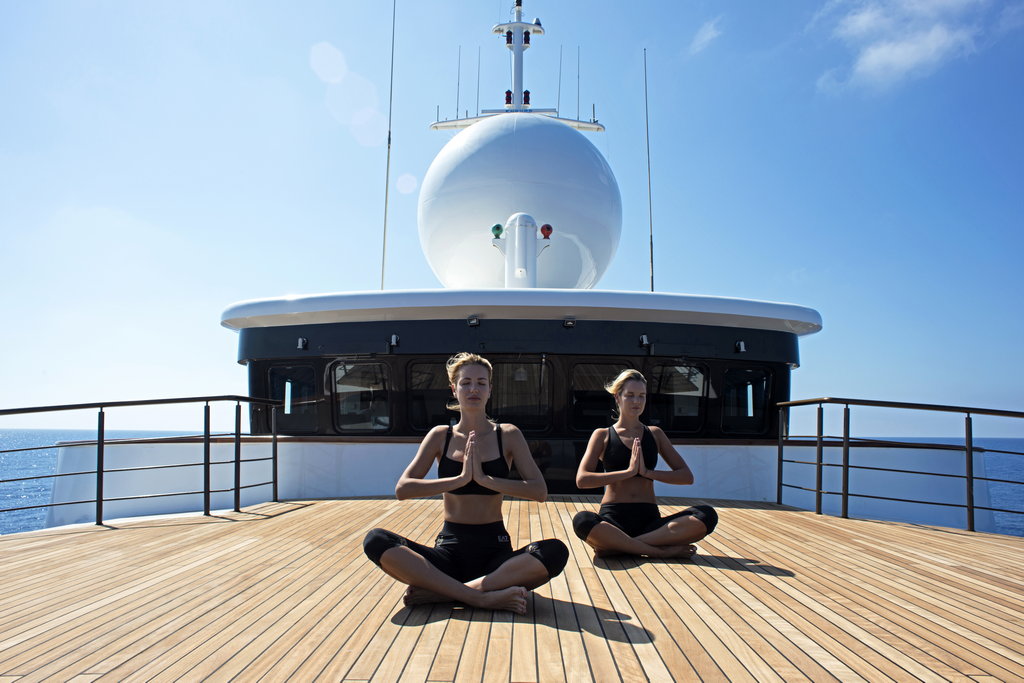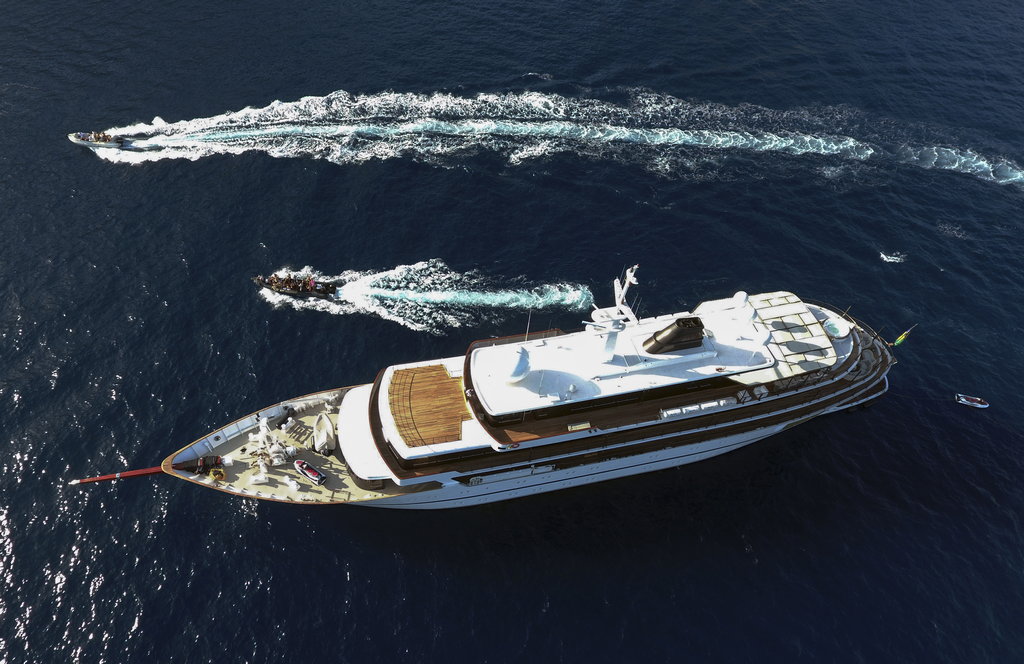 WhatsApp-Image-2017-06-12-at-14.34.42_2
WhatsApp-Image-2017-06-12-at-14.34.38
WhatsApp-Image-2017-06-12-at-14.34.36
WhatsApp-Image-2017-06-11-at-08.54.03
WhatsApp-Image-2017-06-11-at-00.12.18
WhatsApp-Image-2017-06-11-at-00.11.25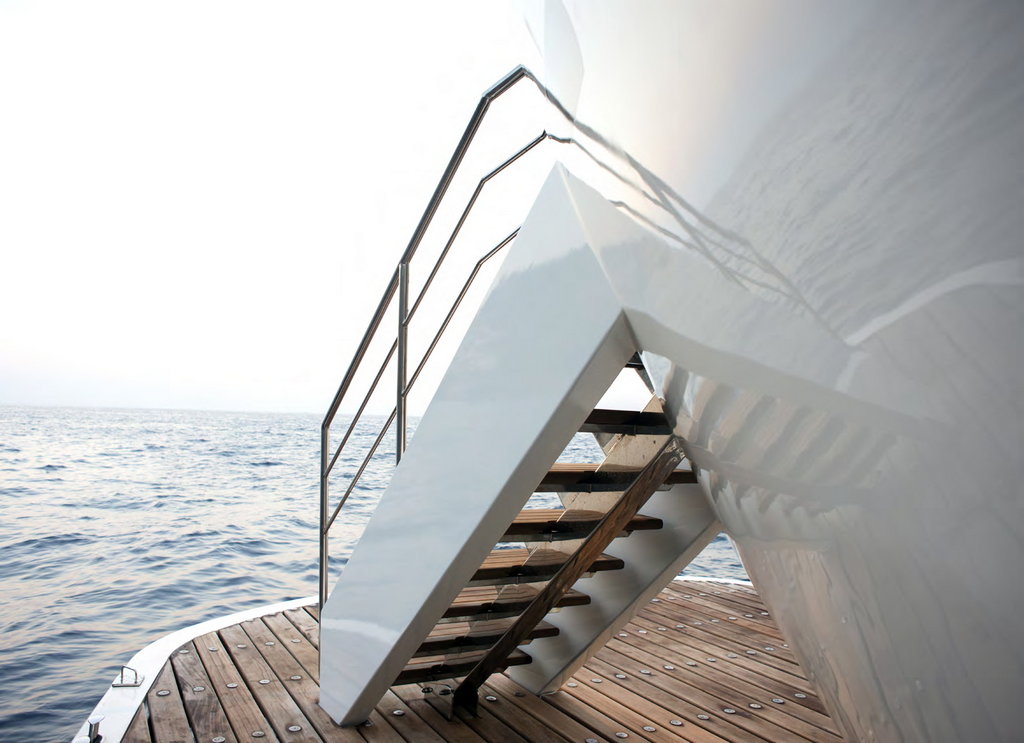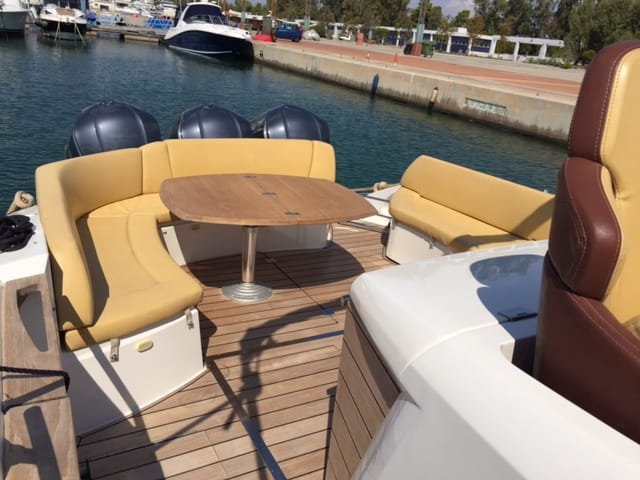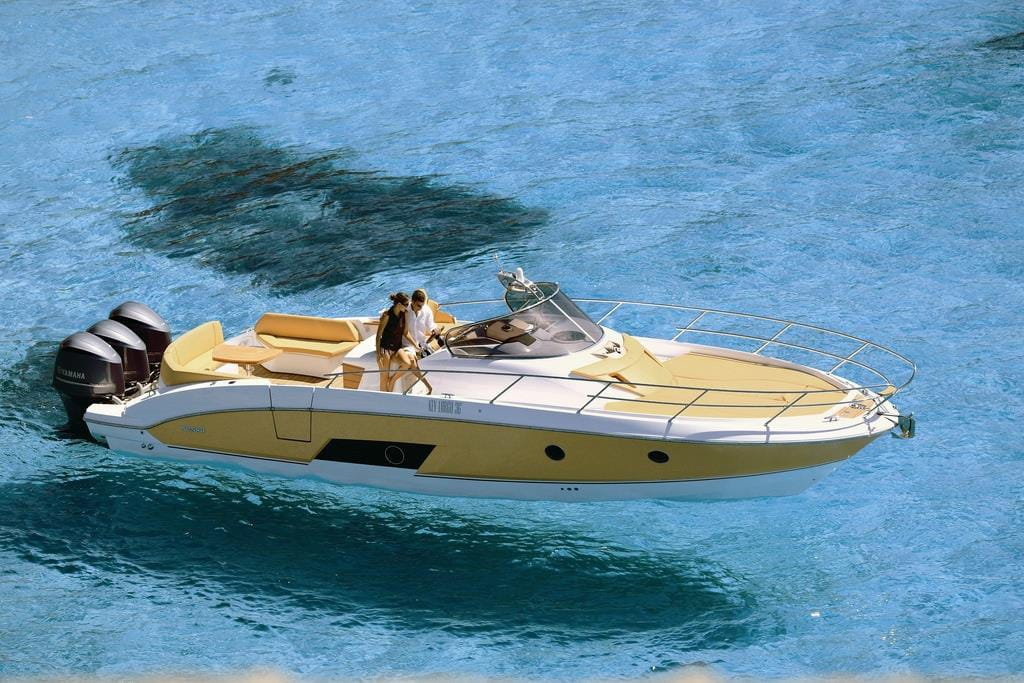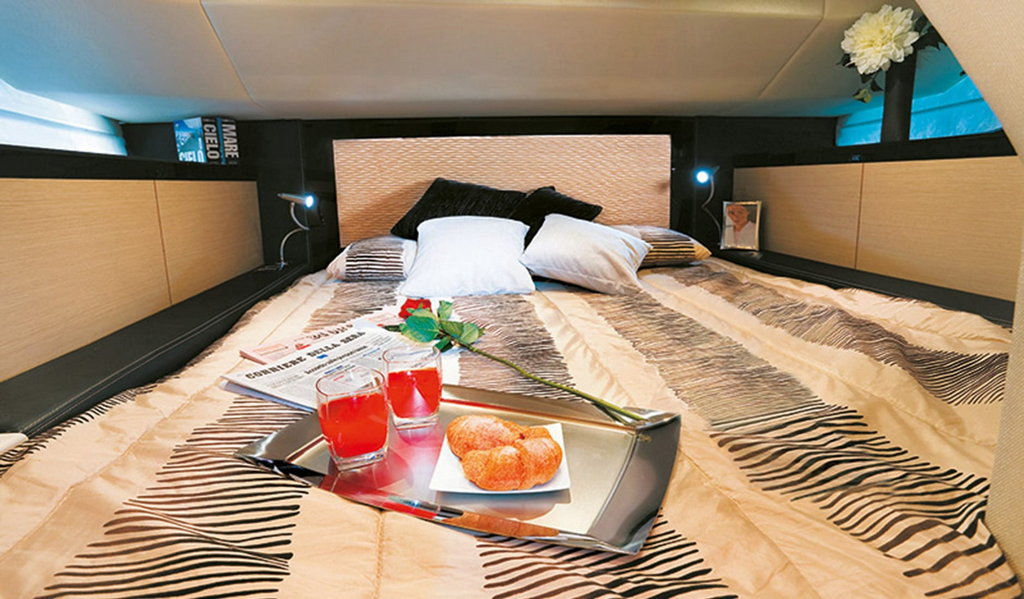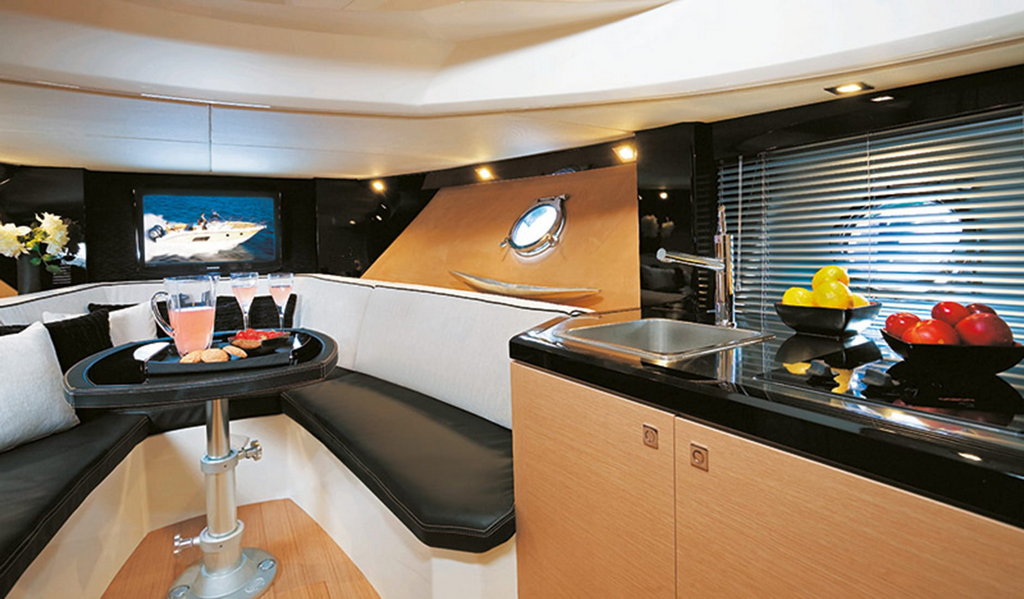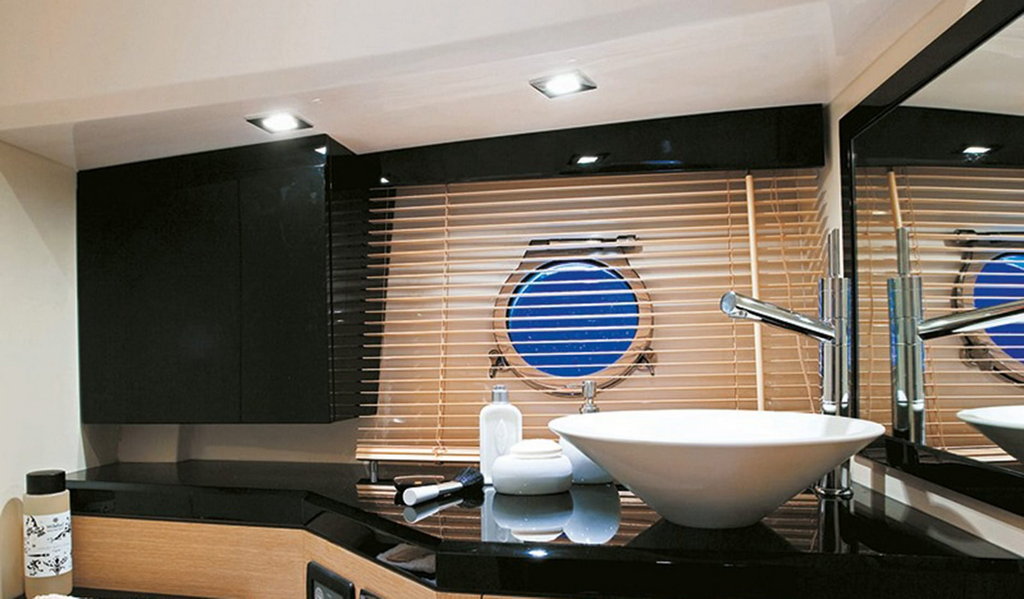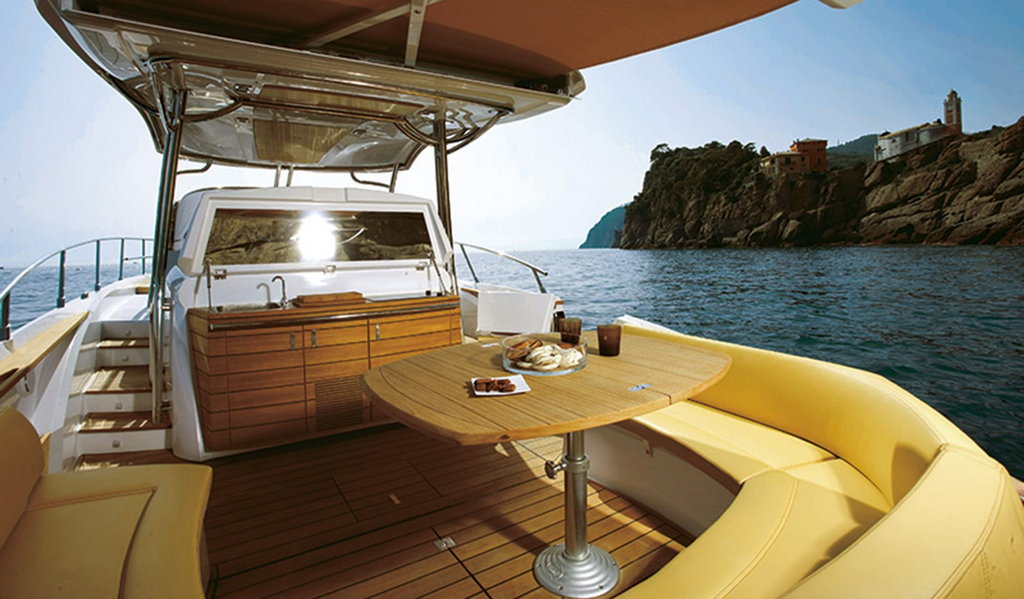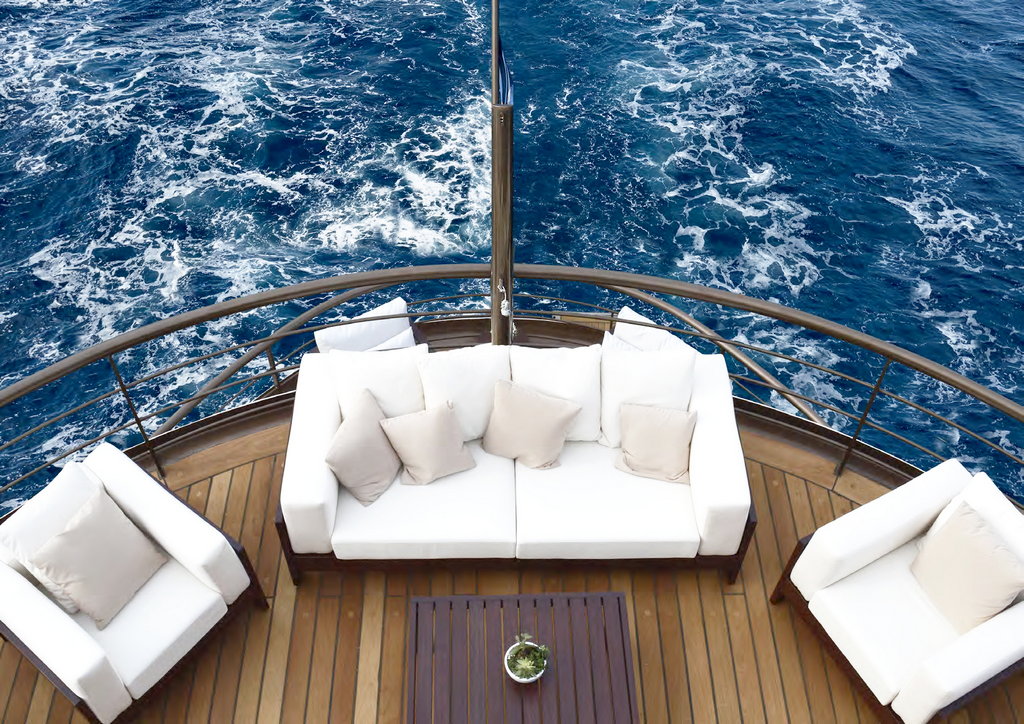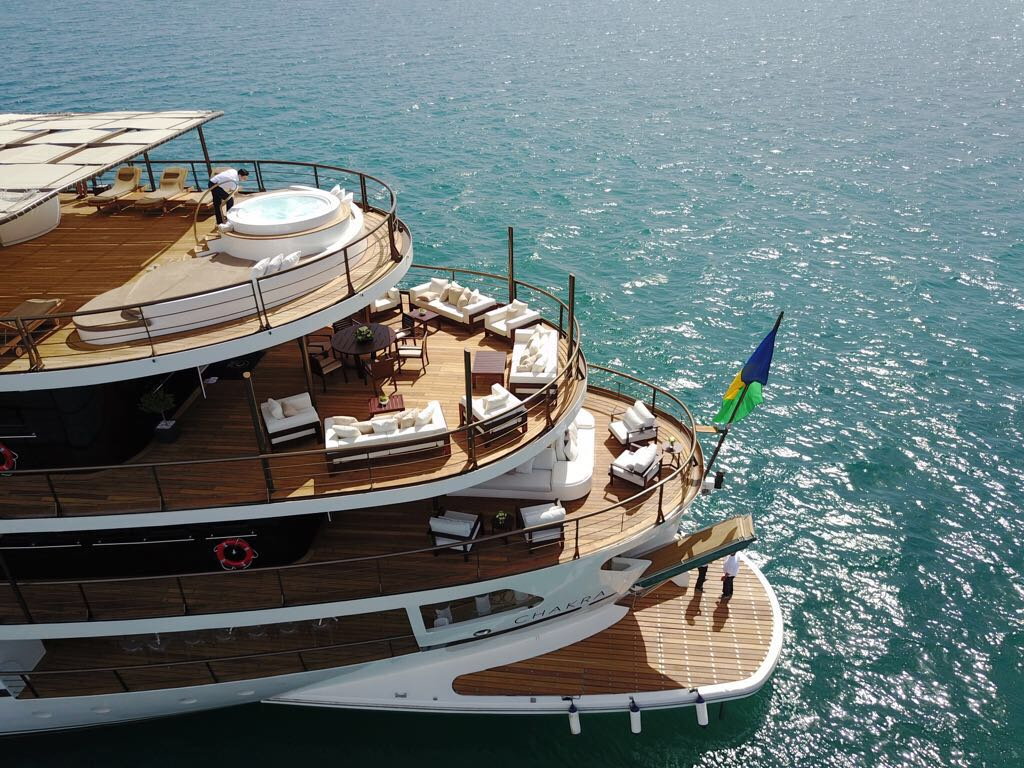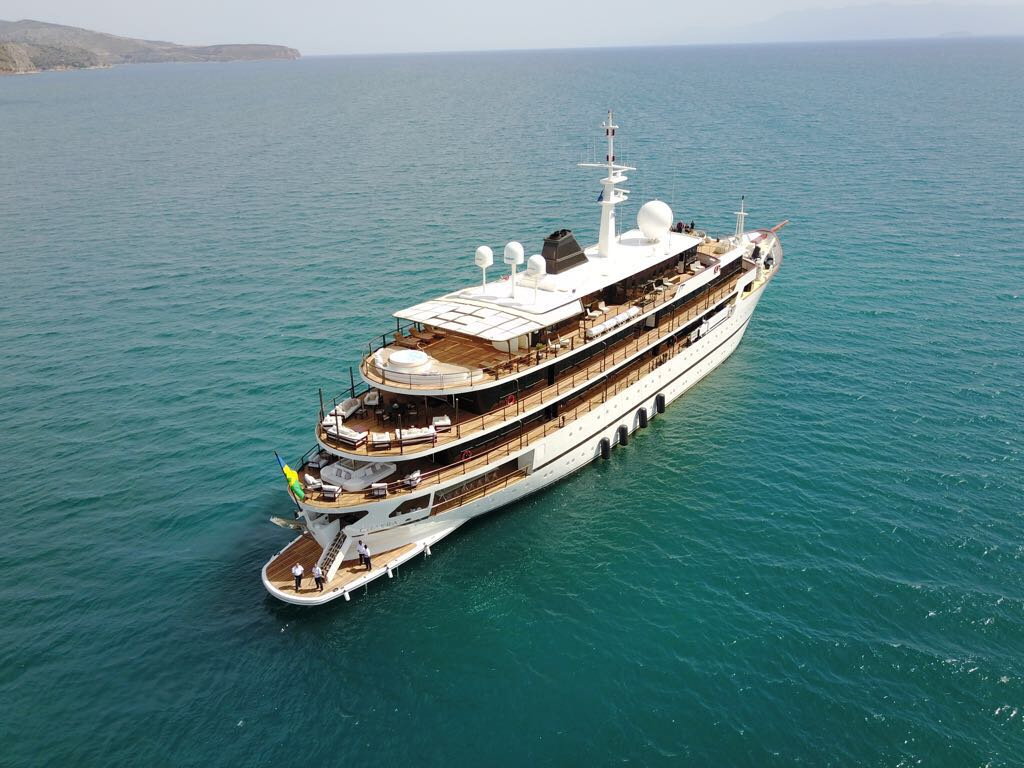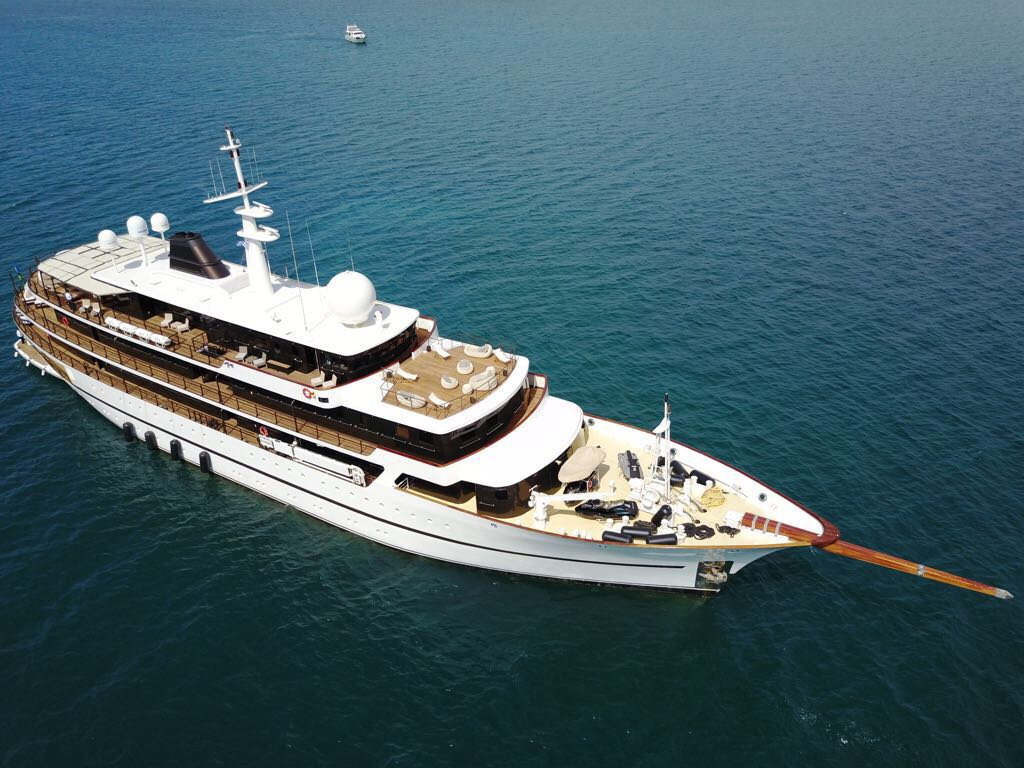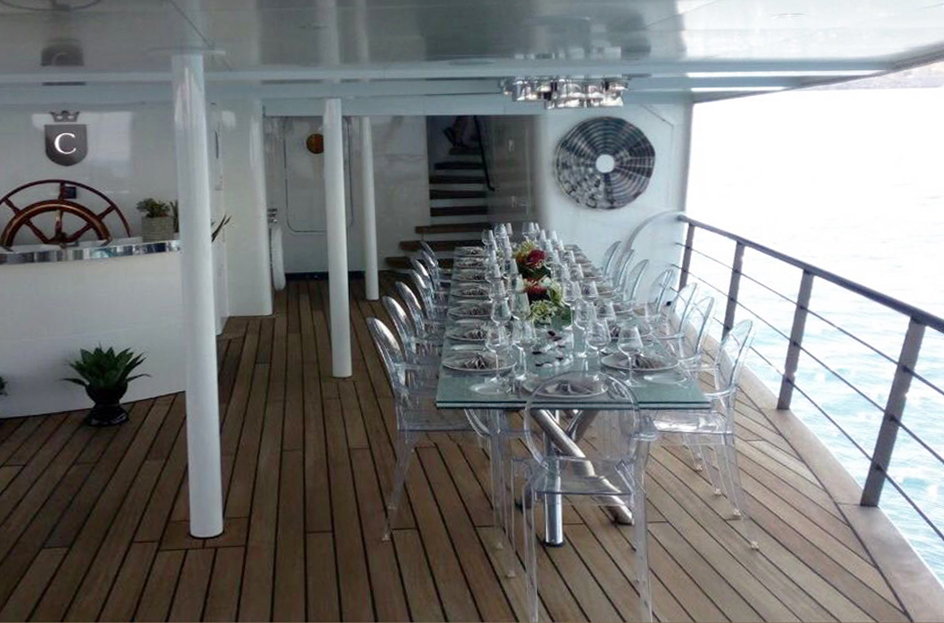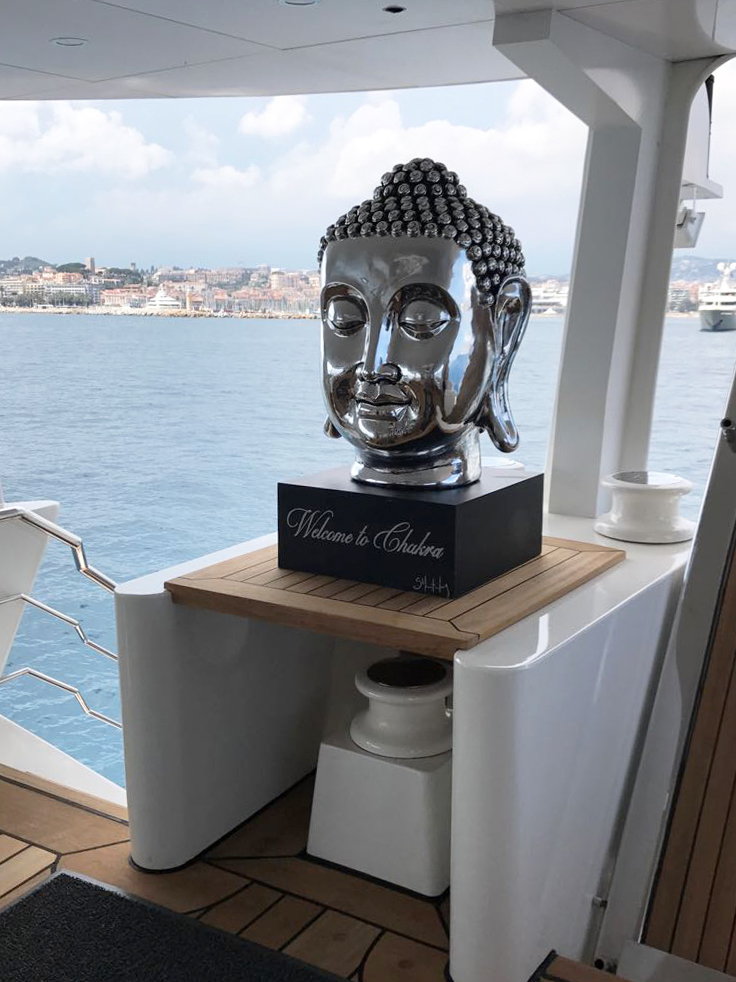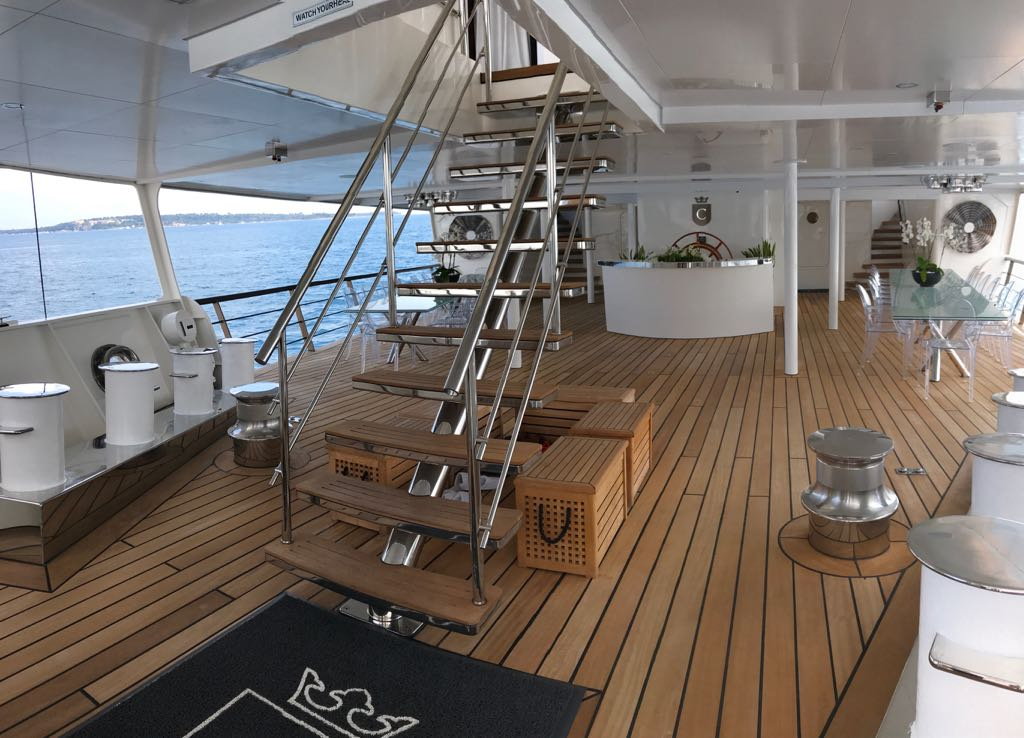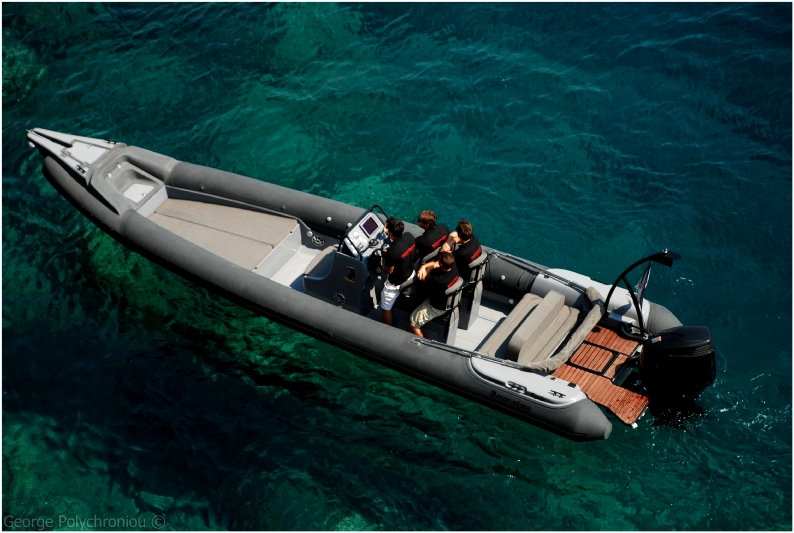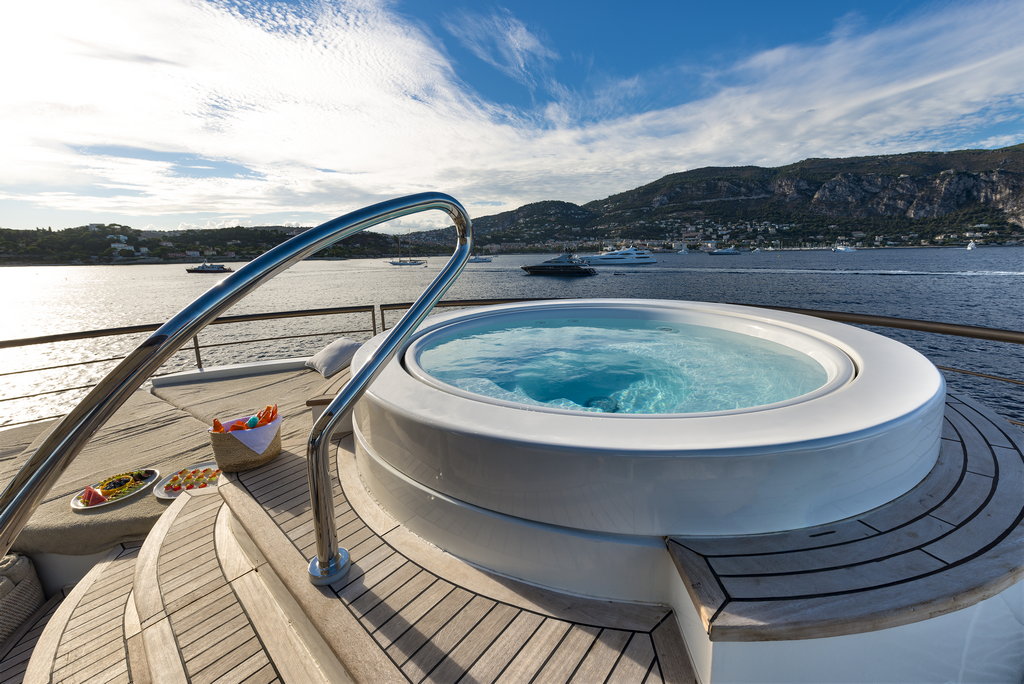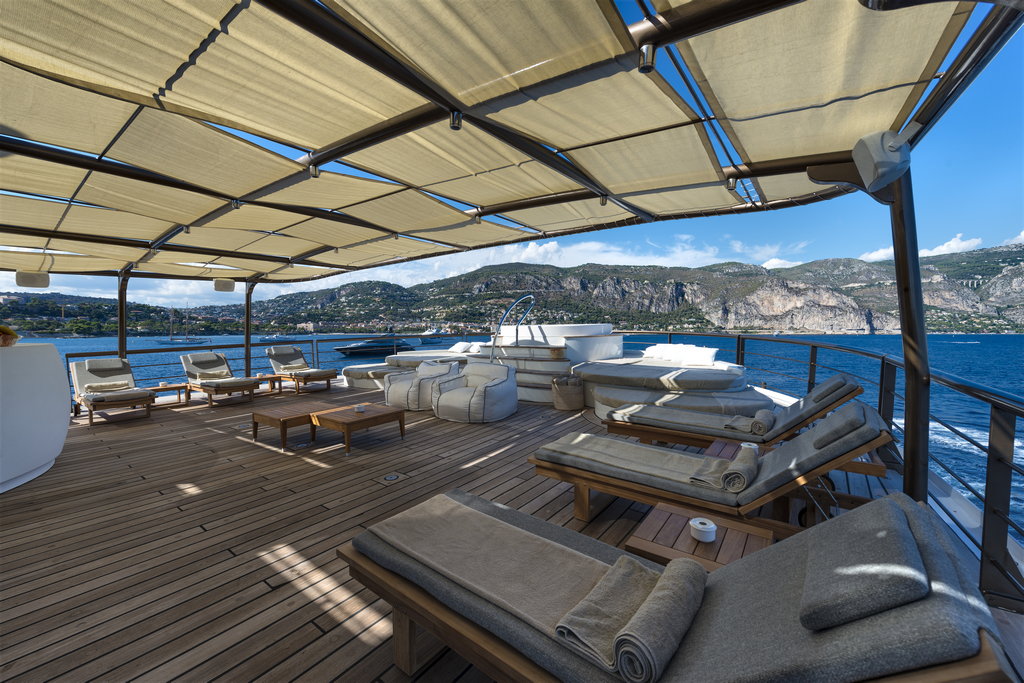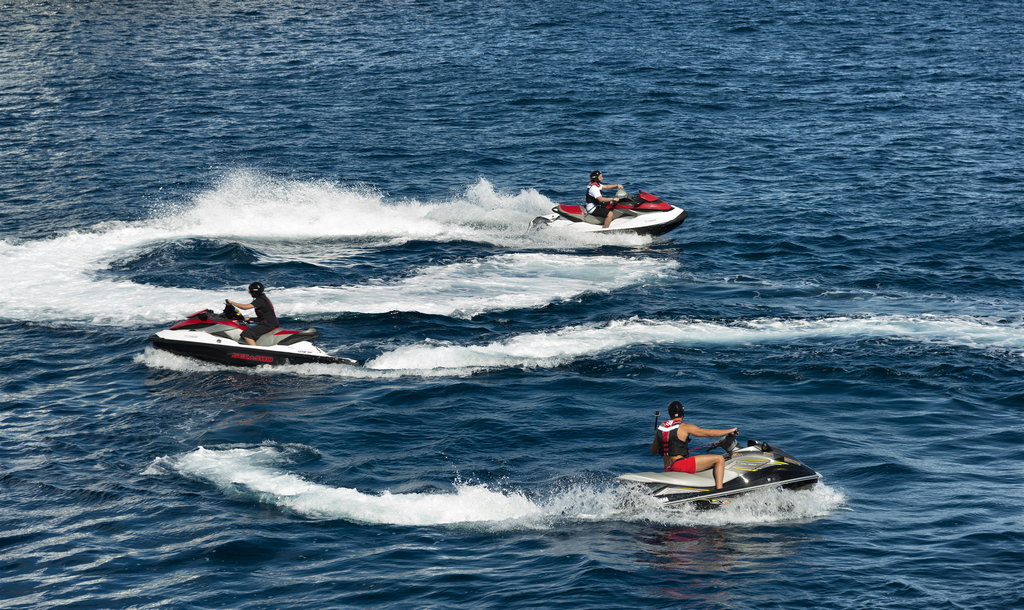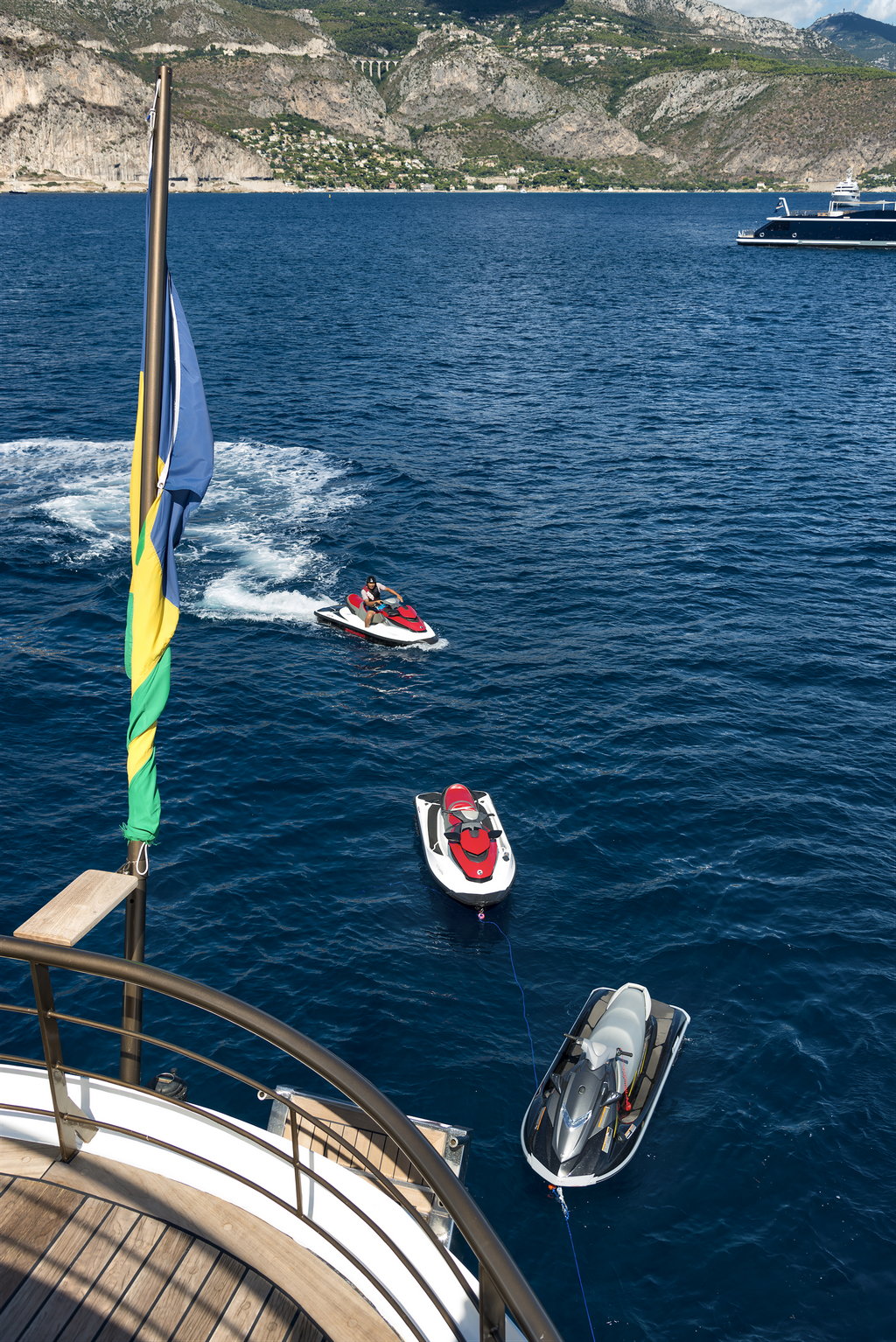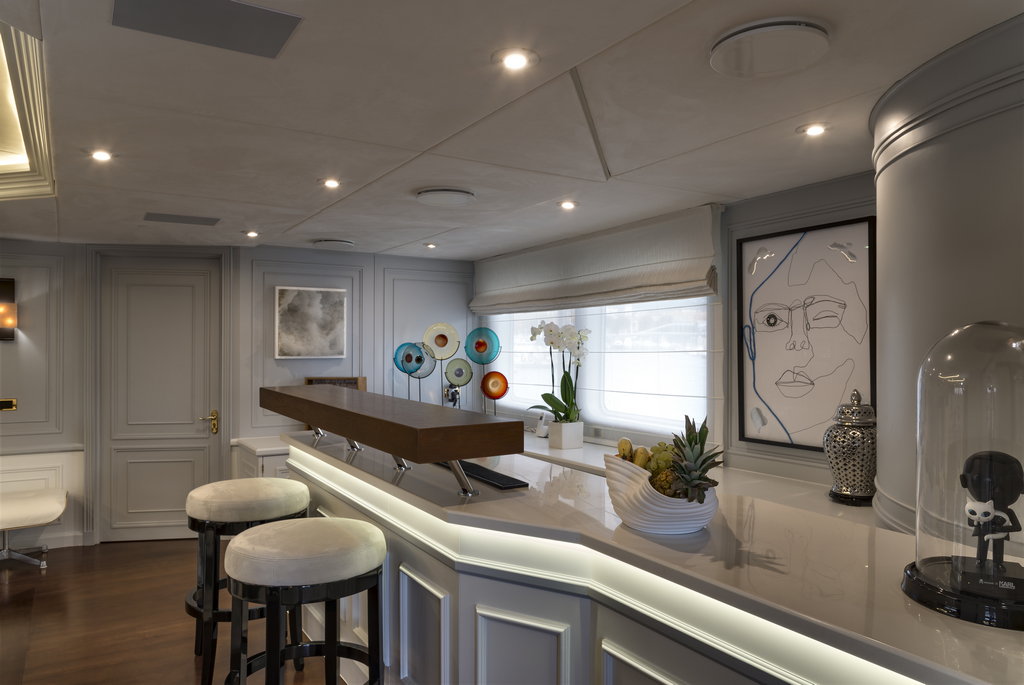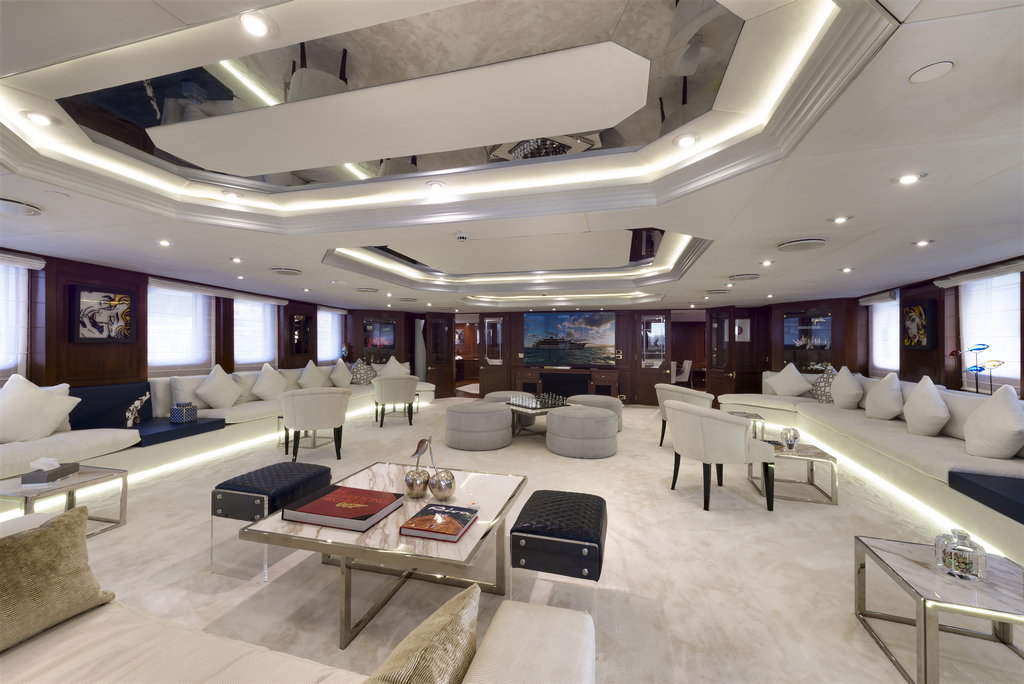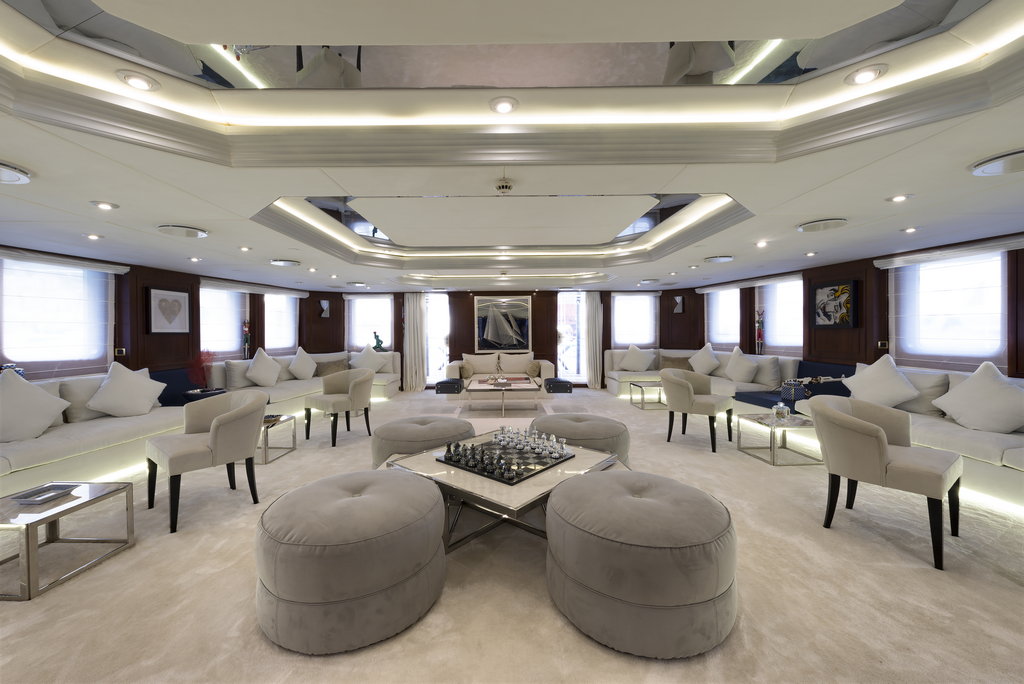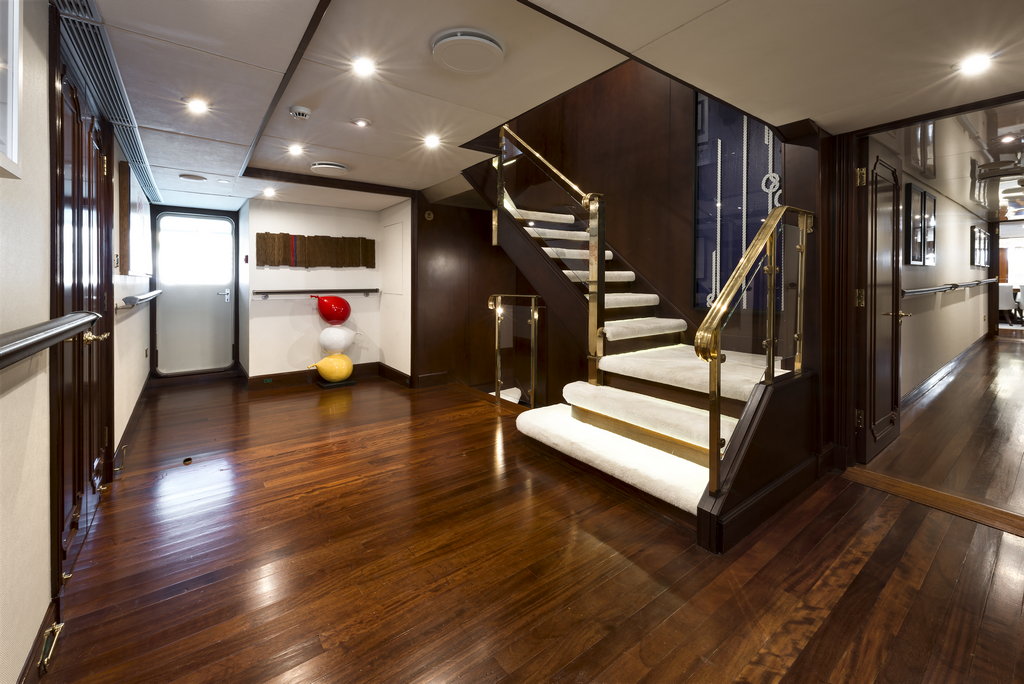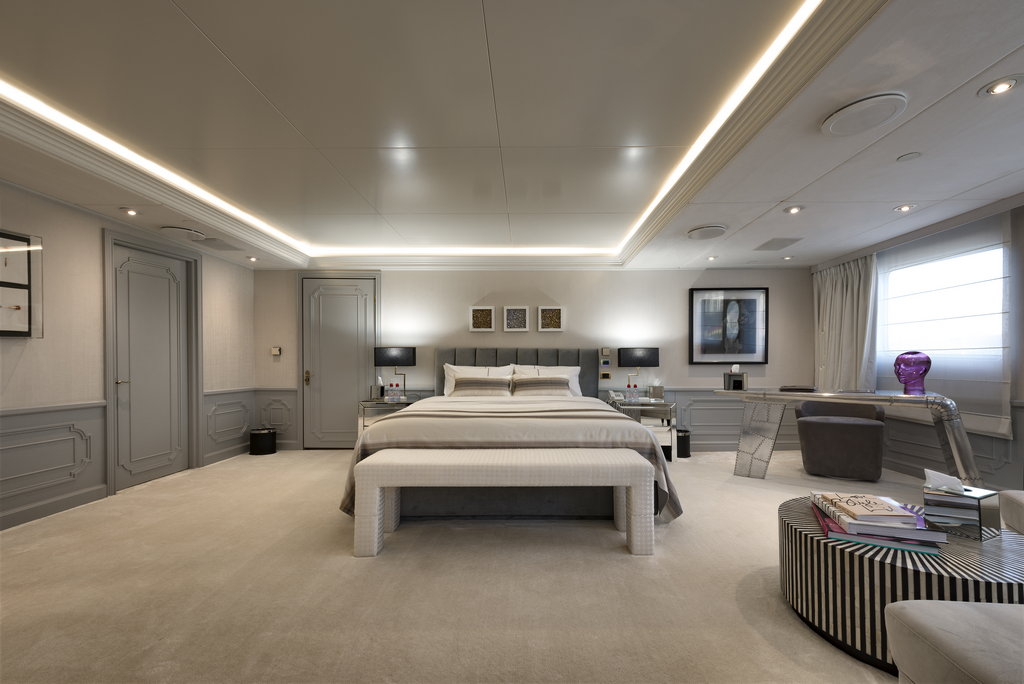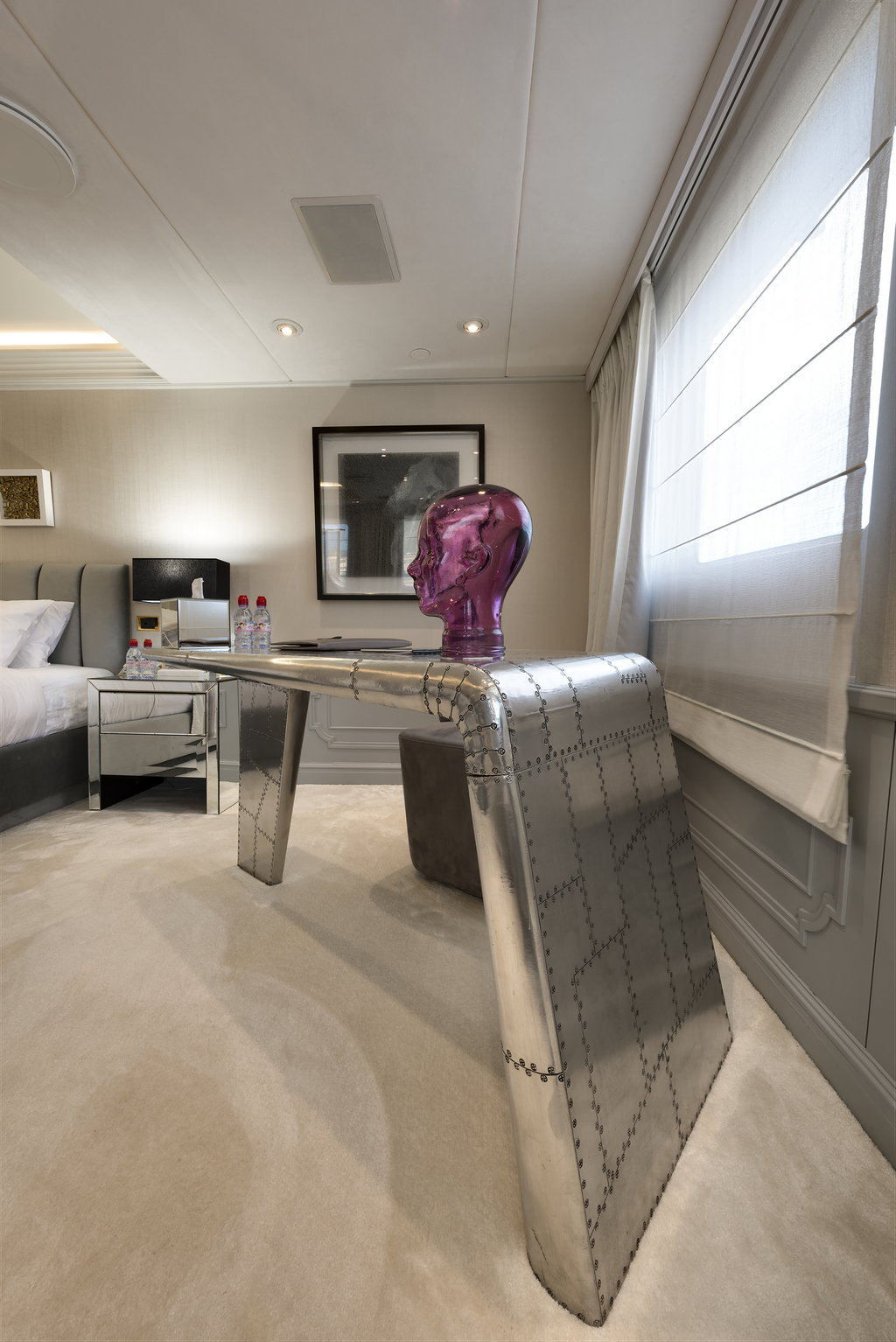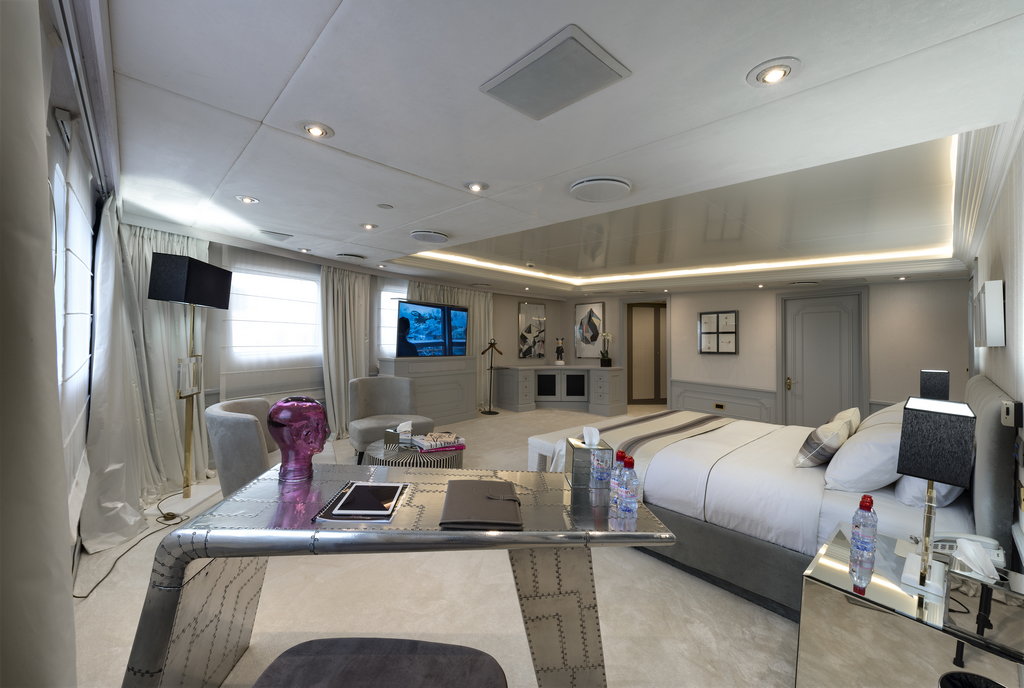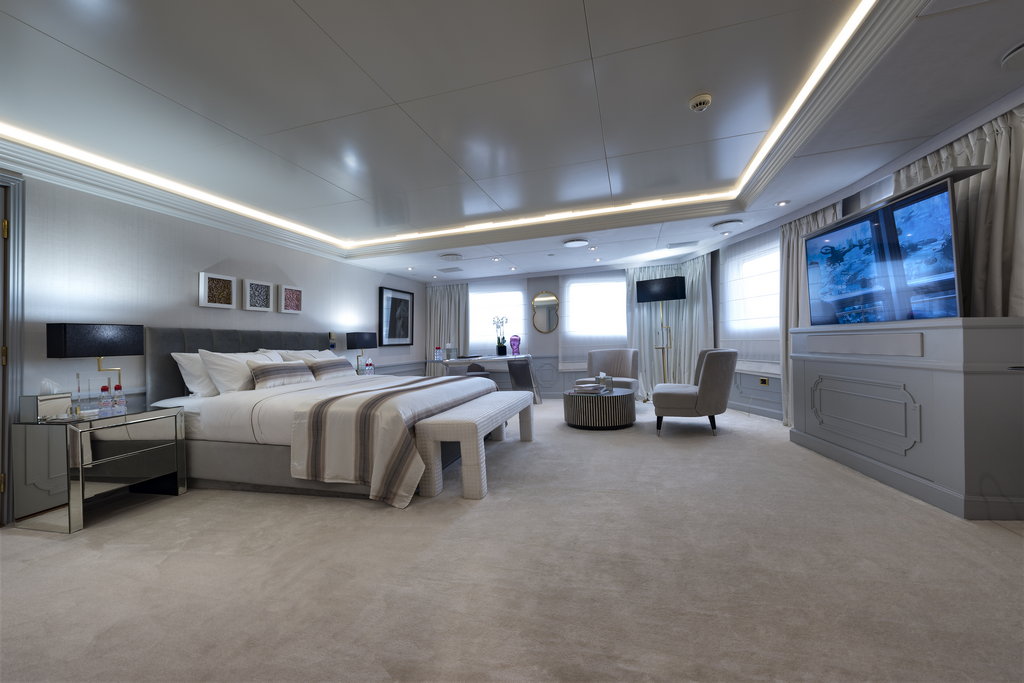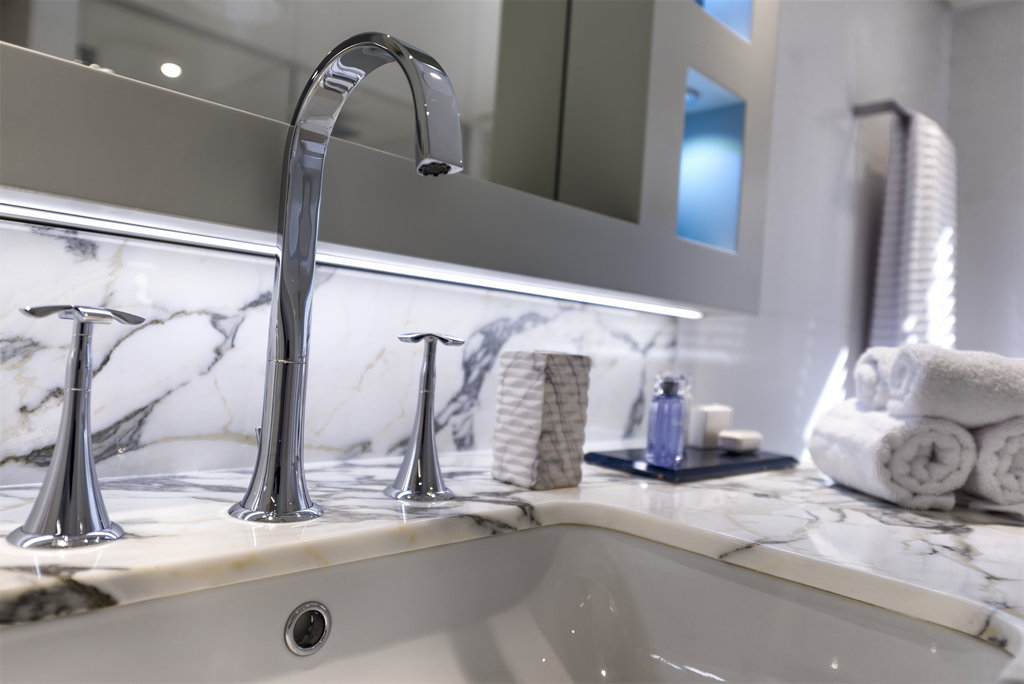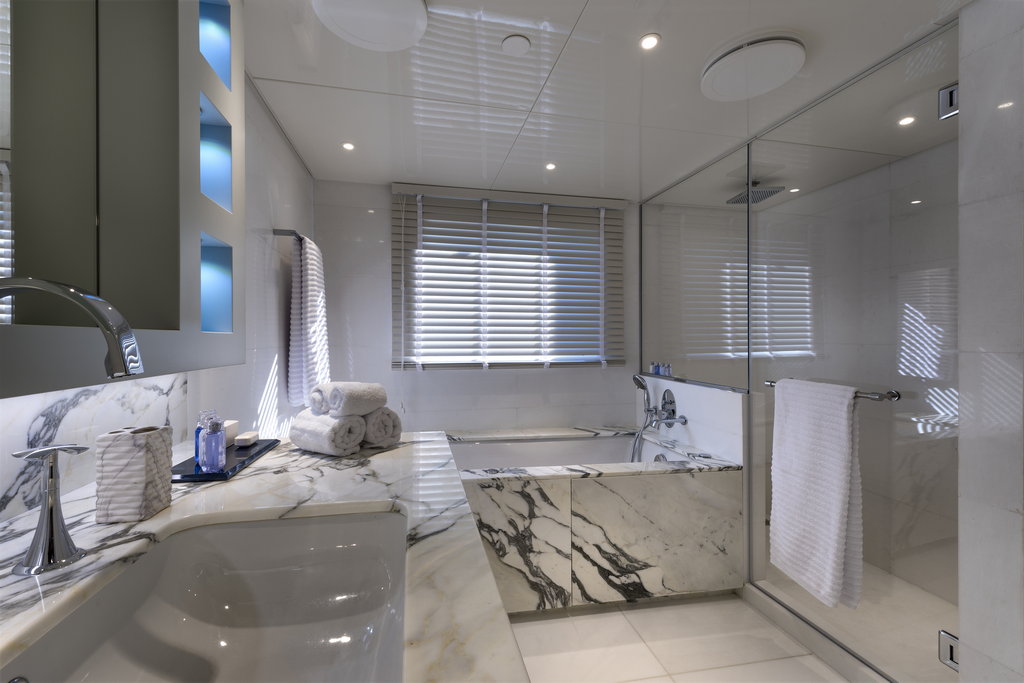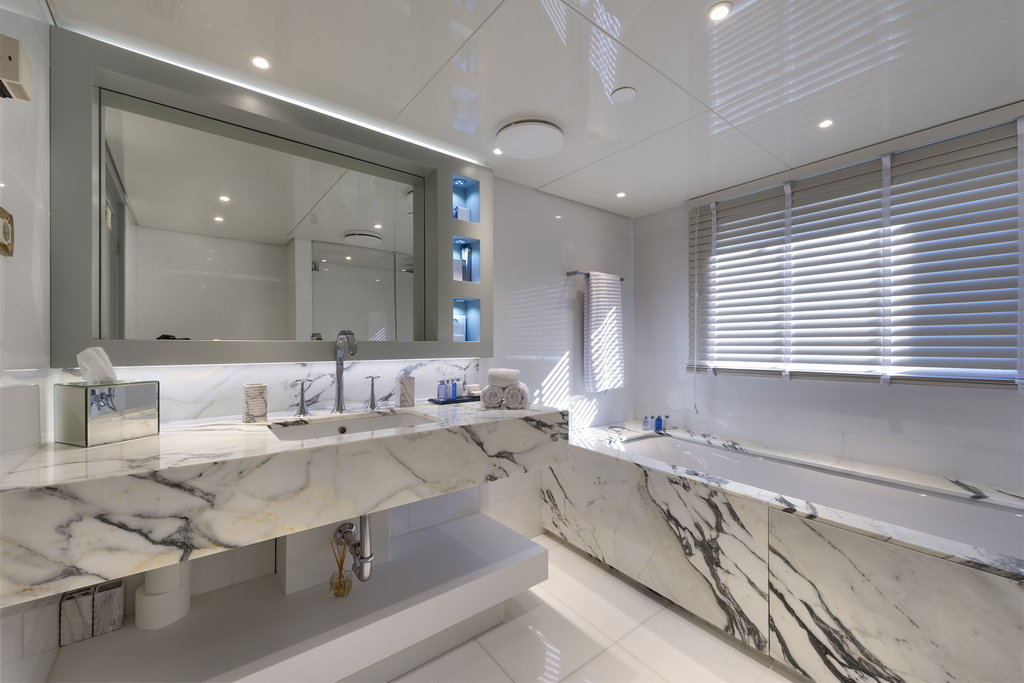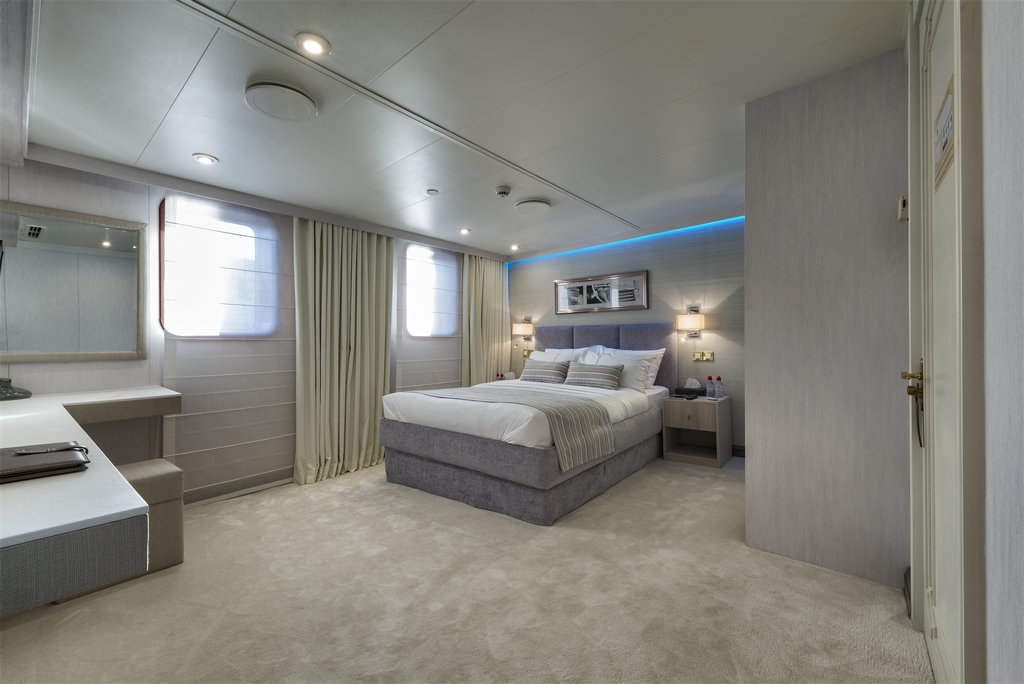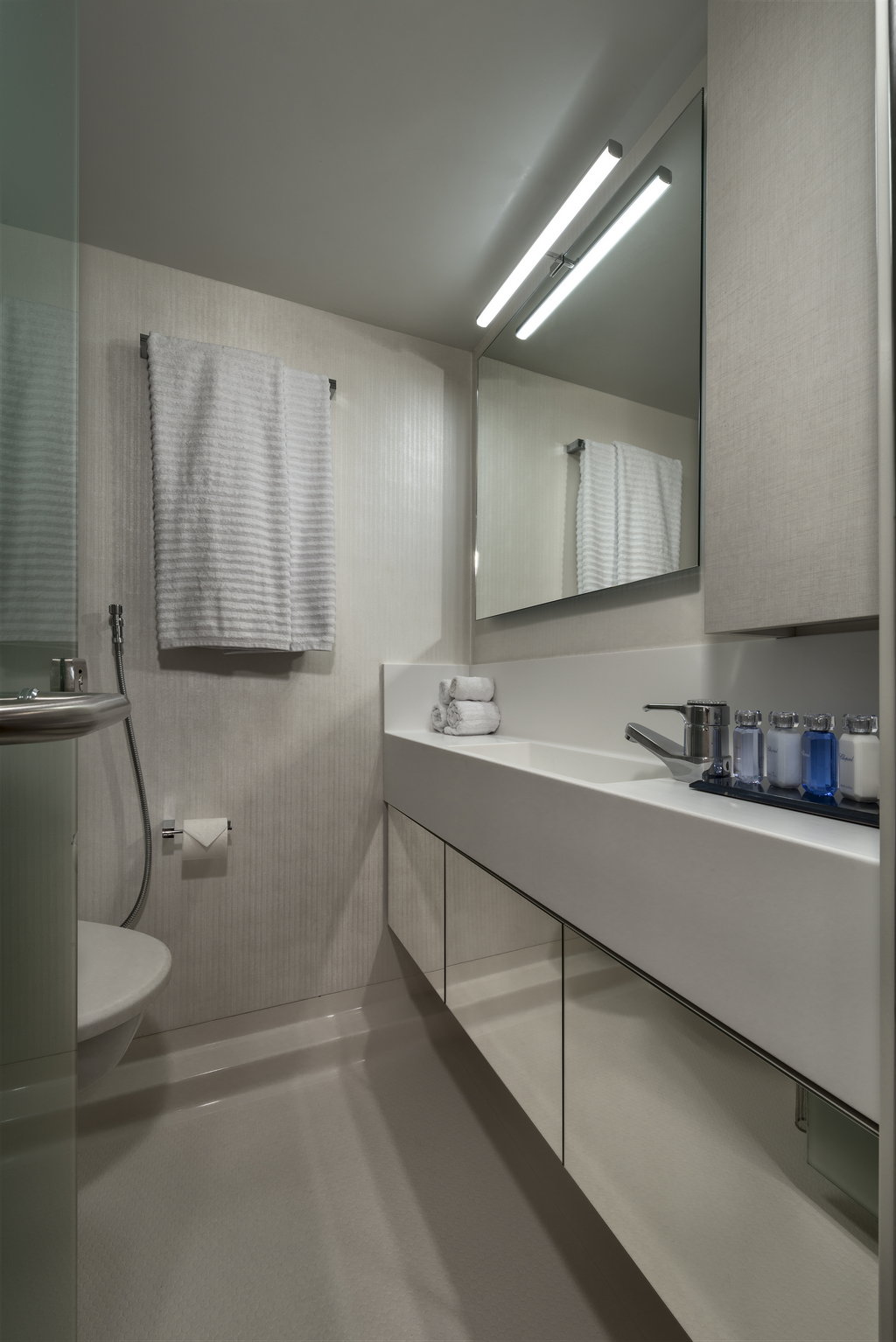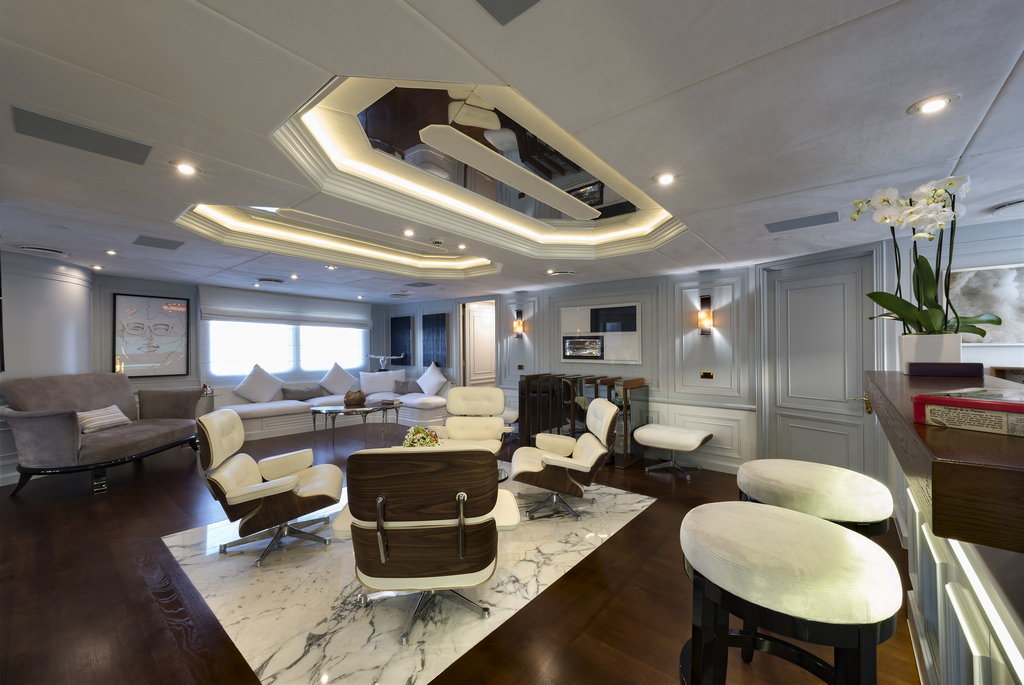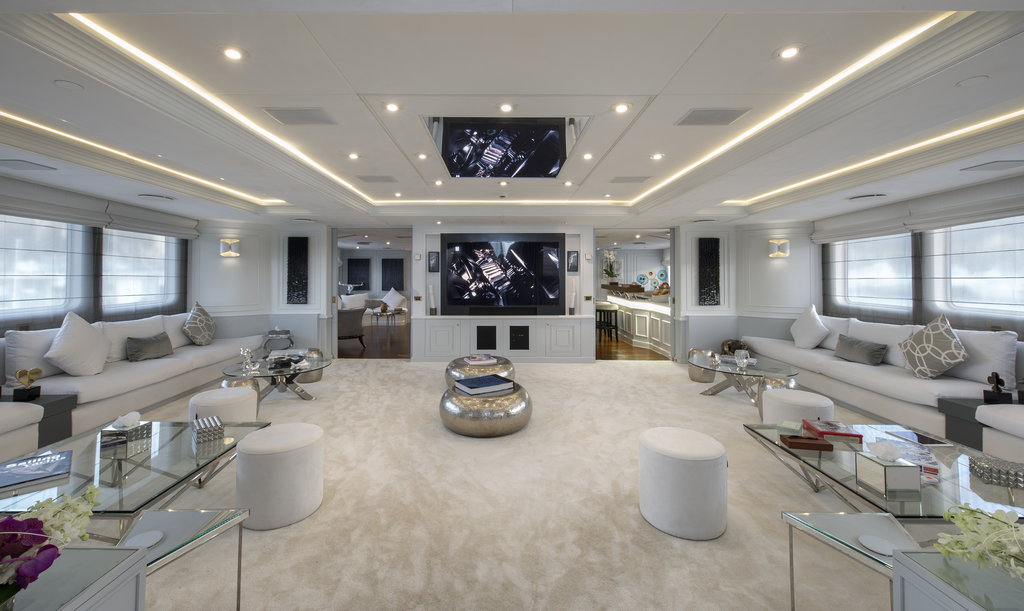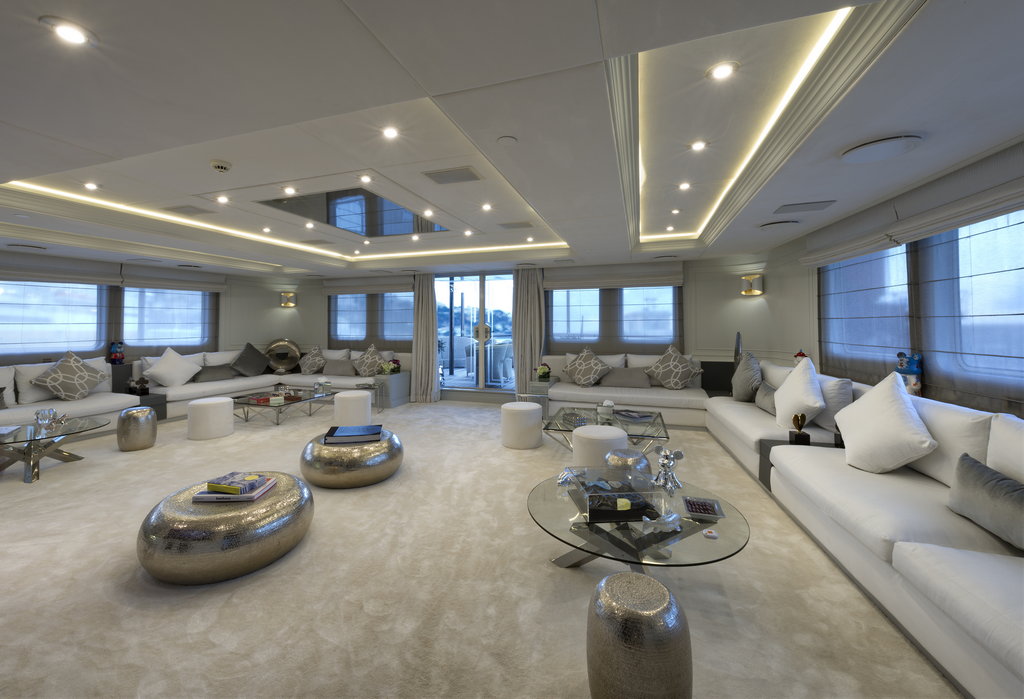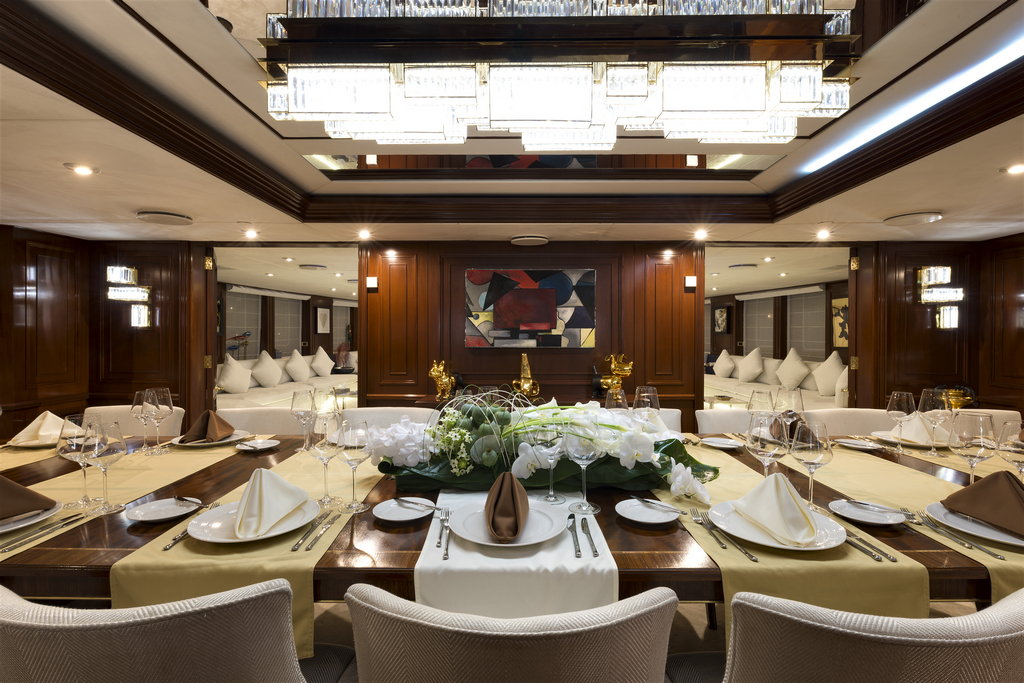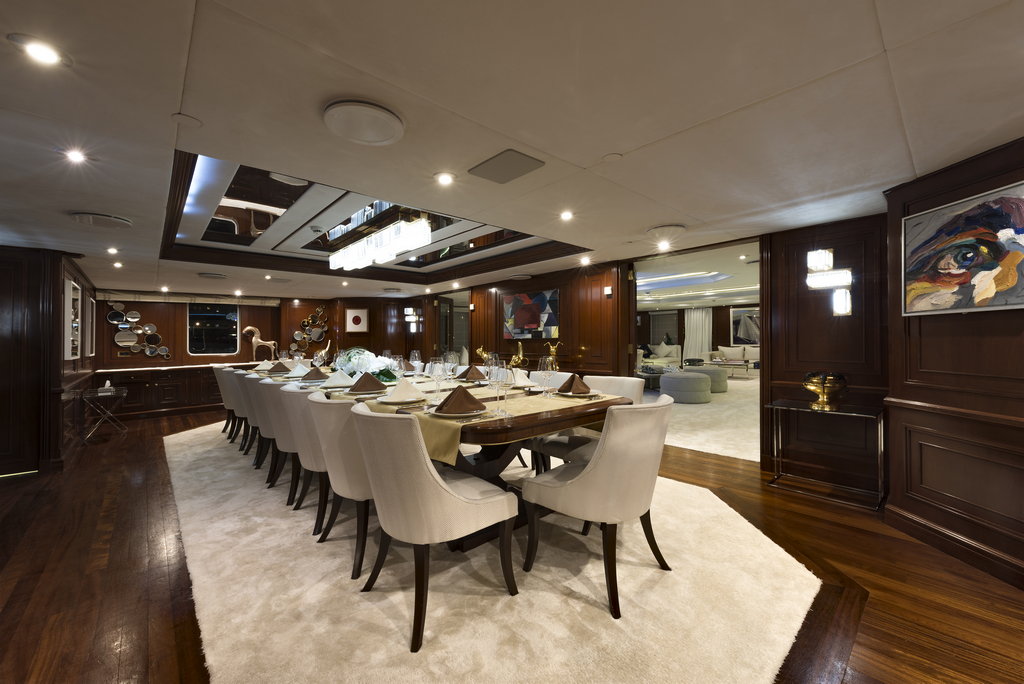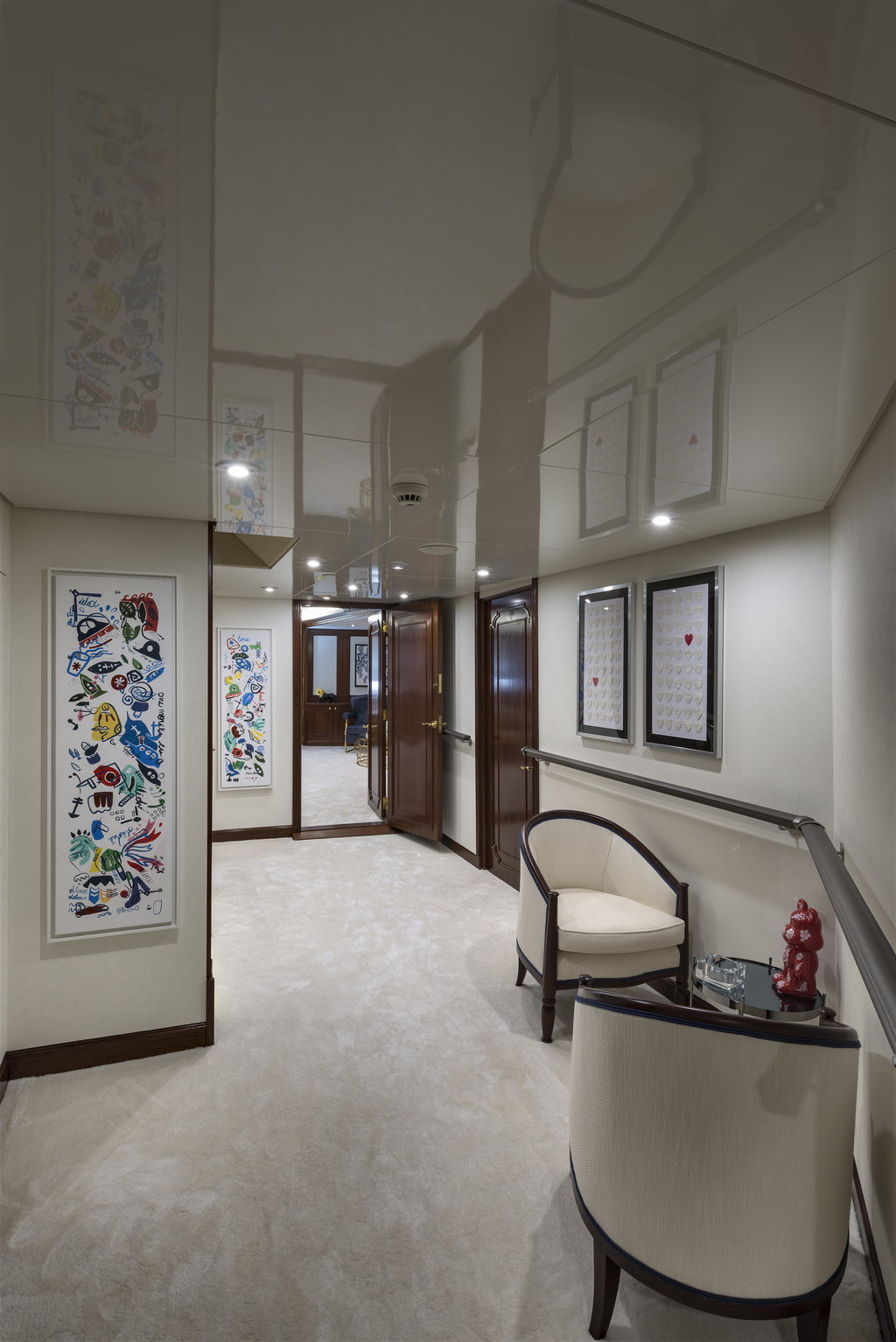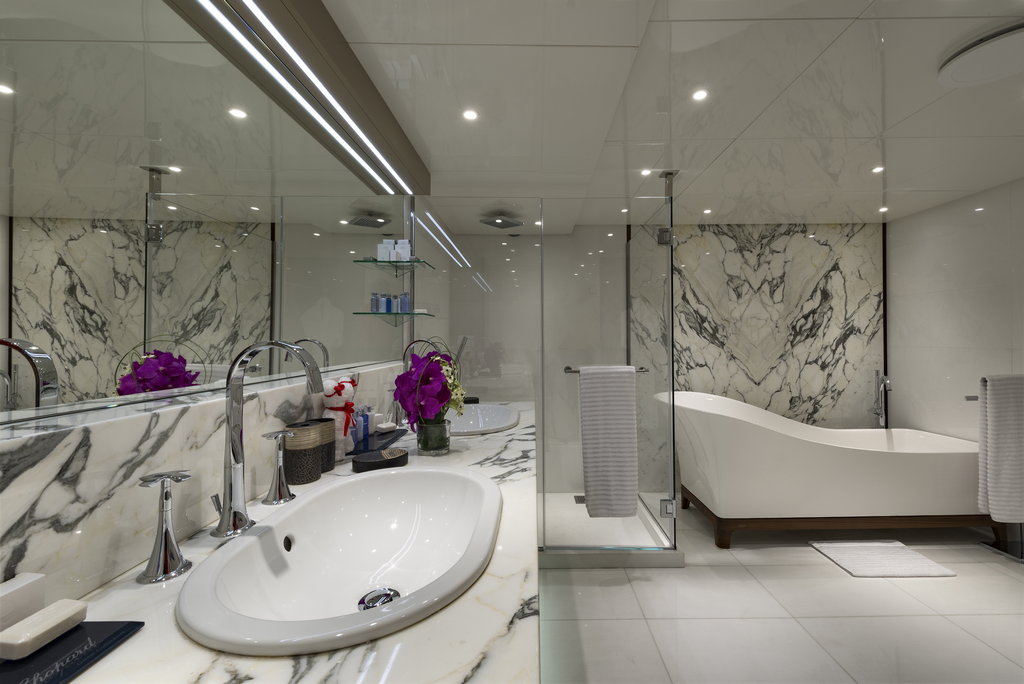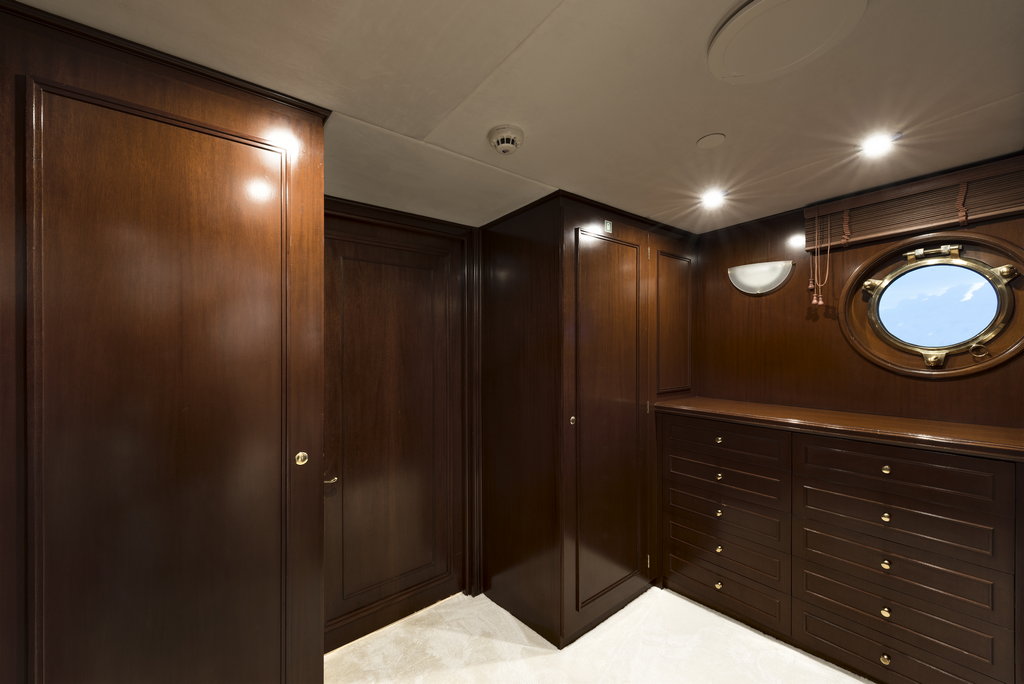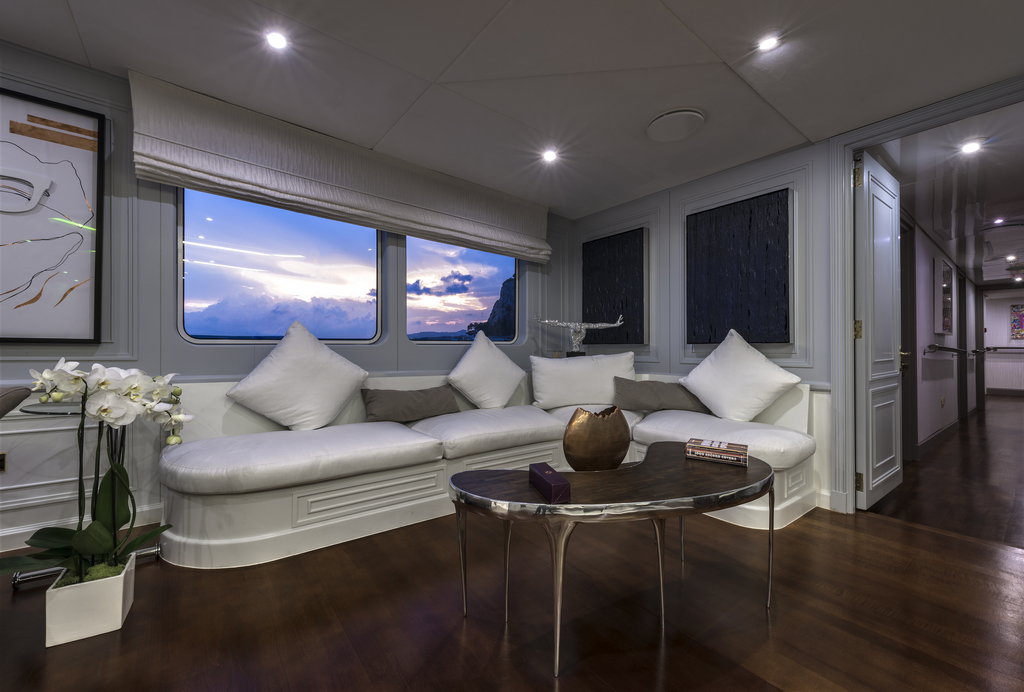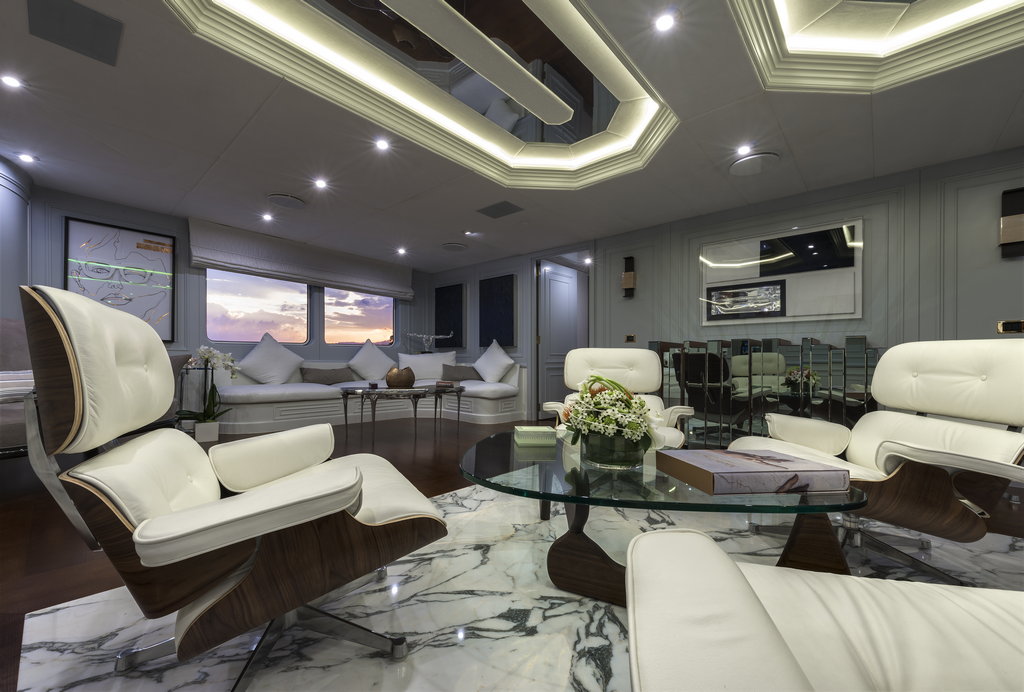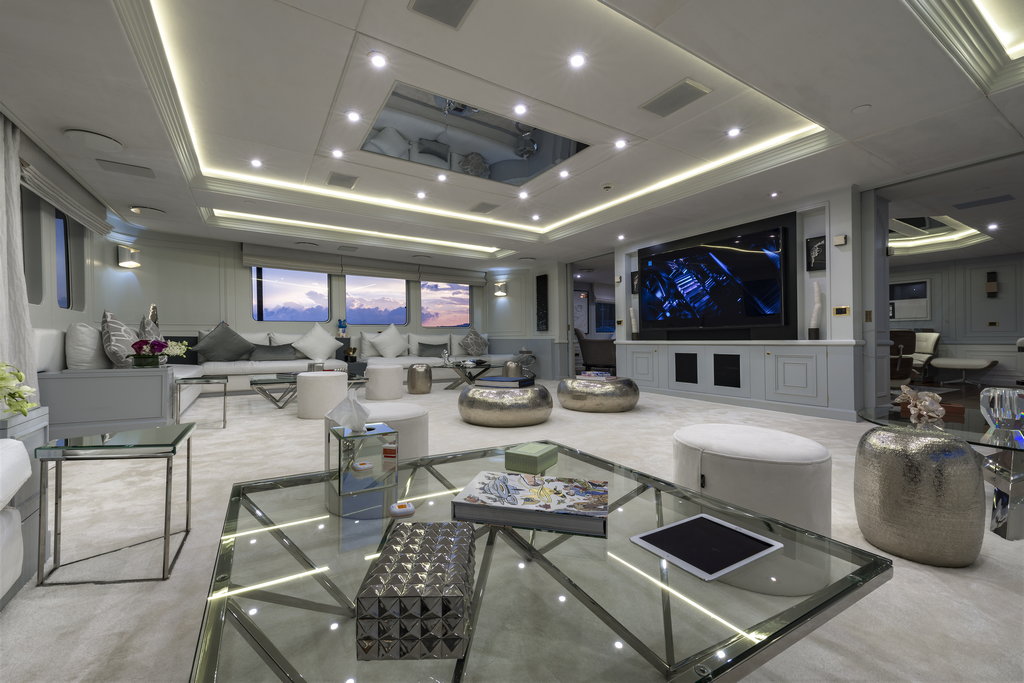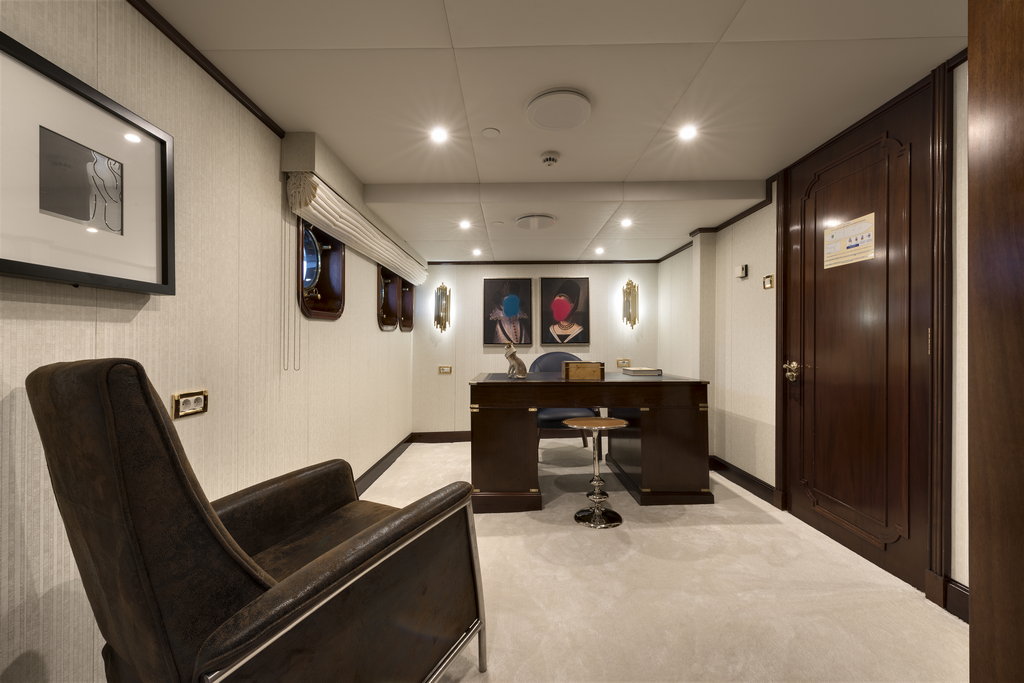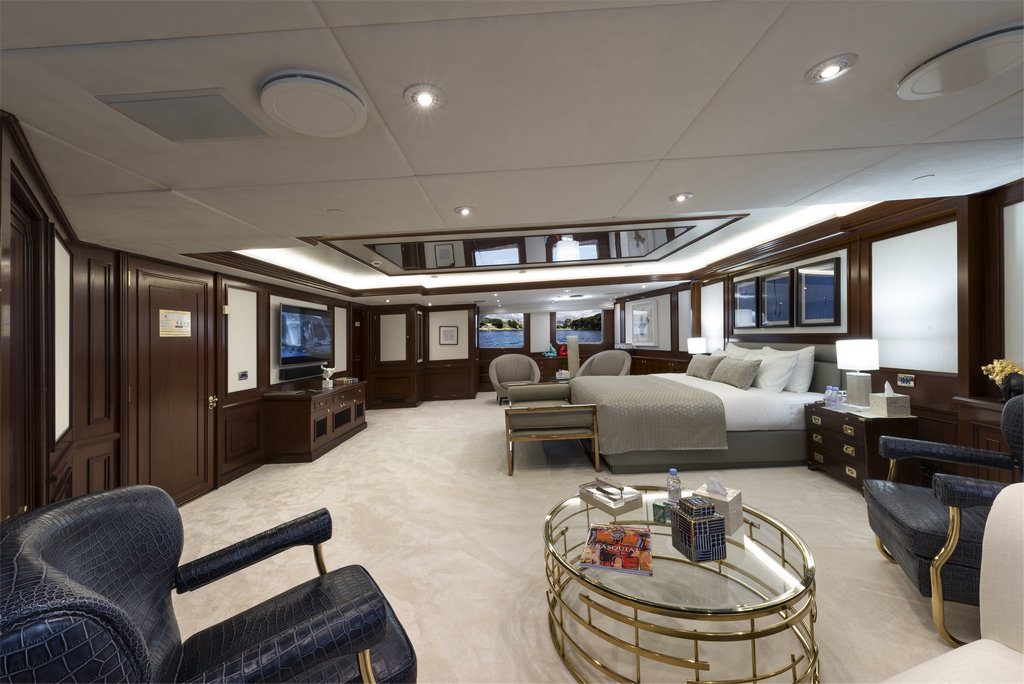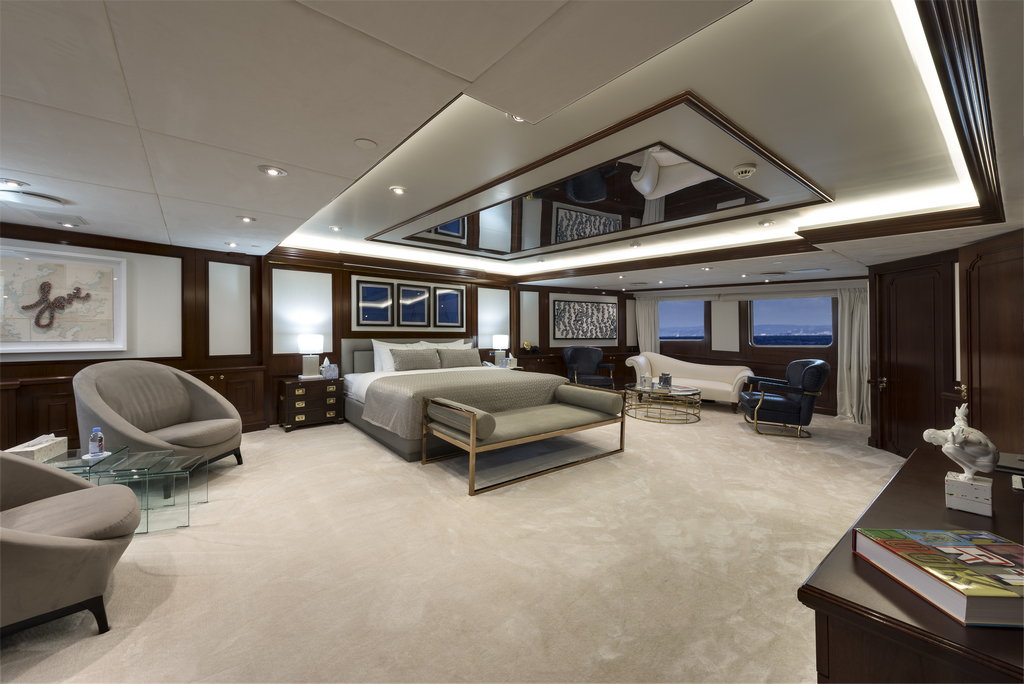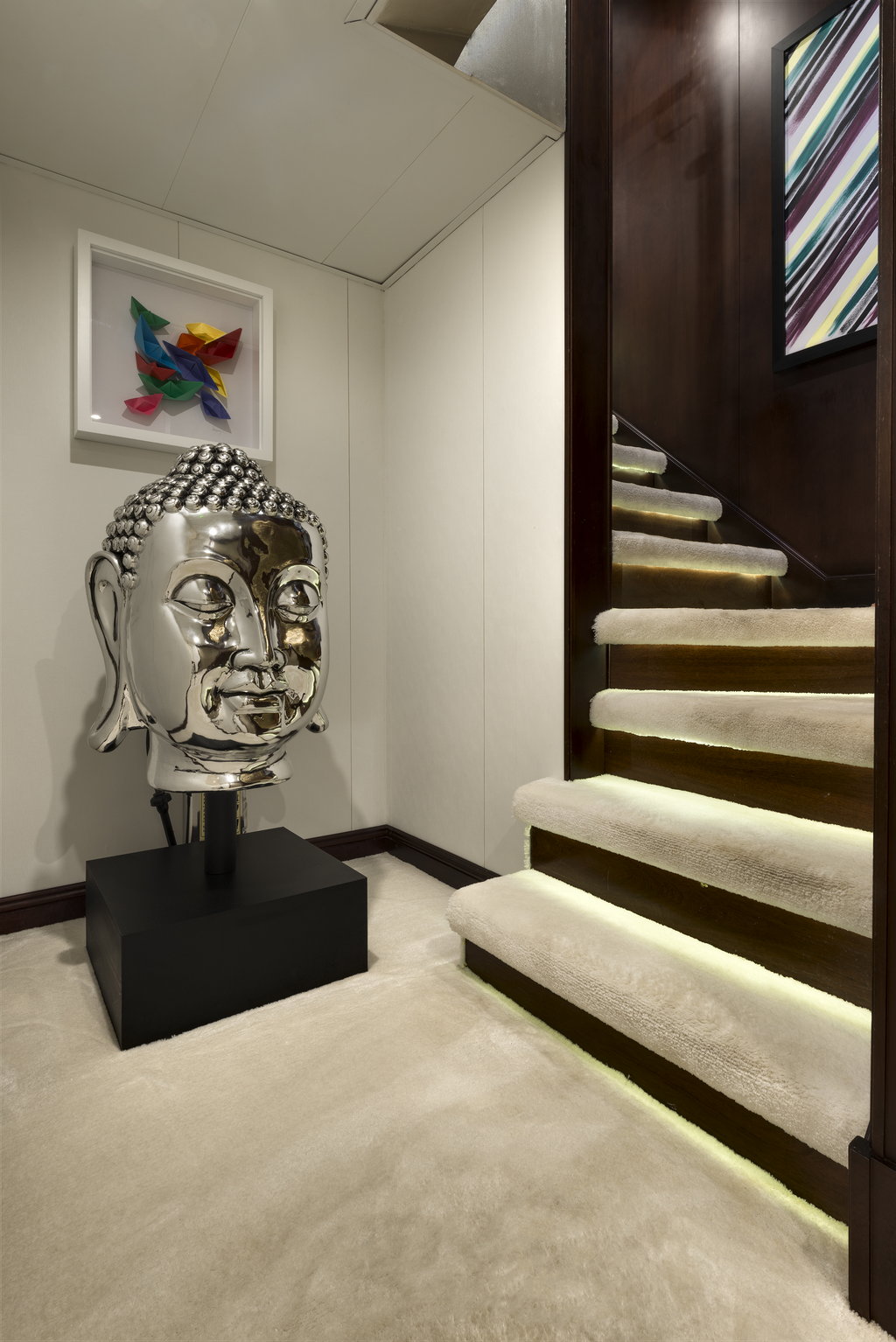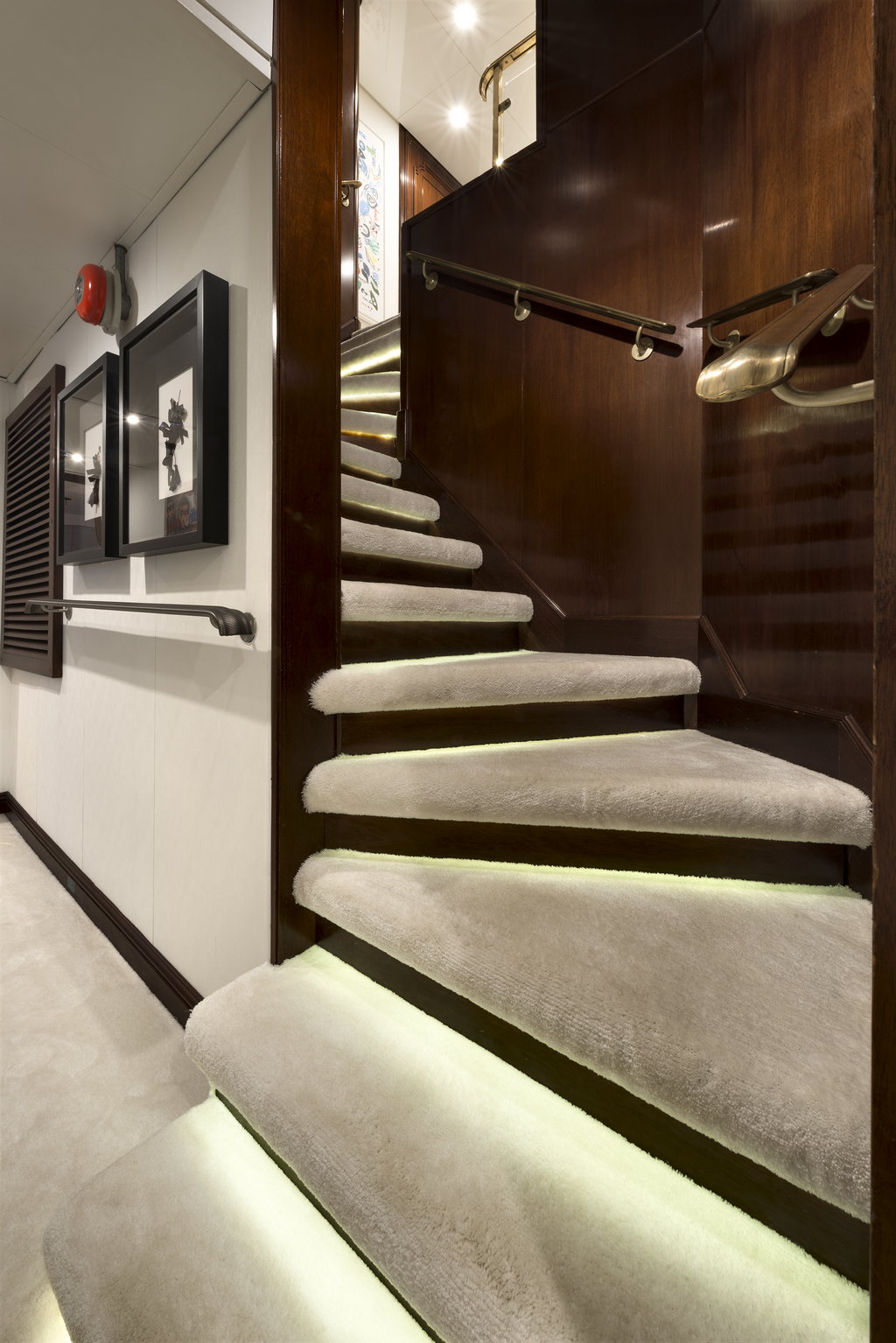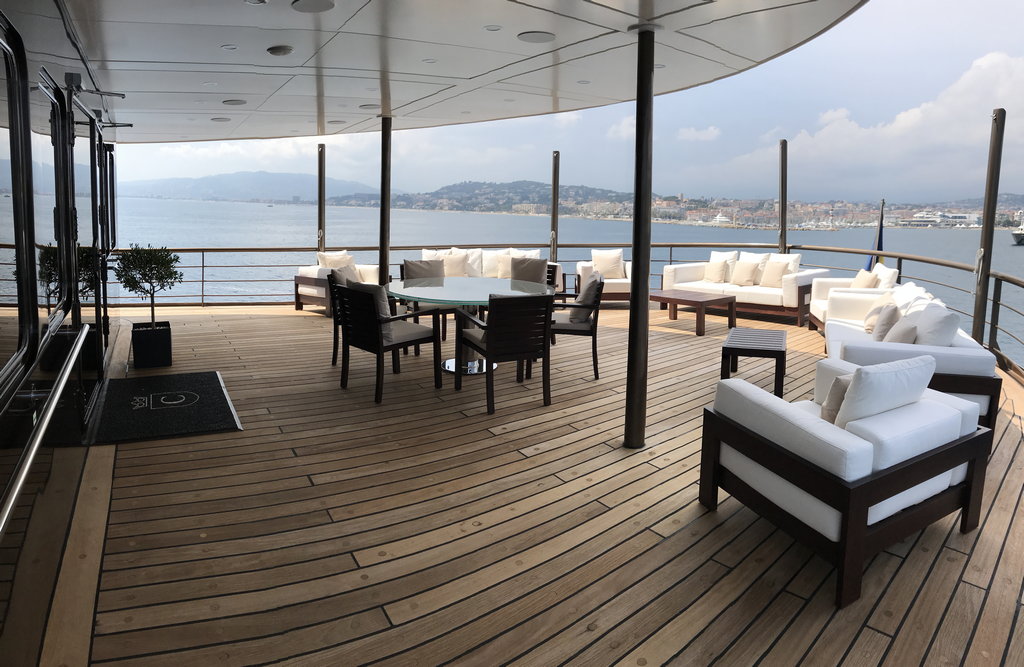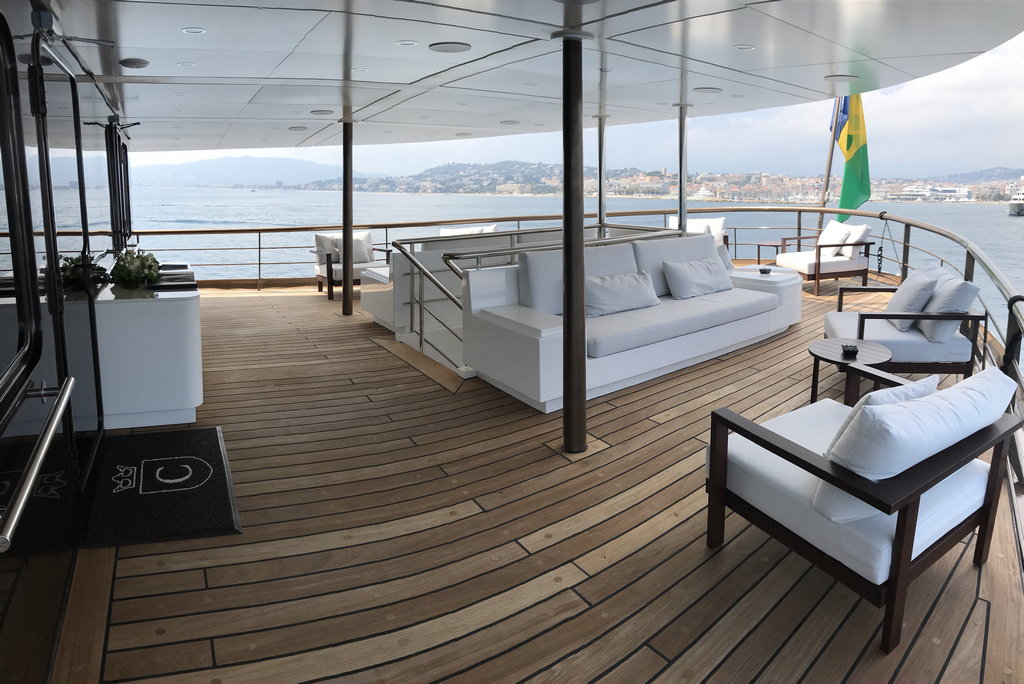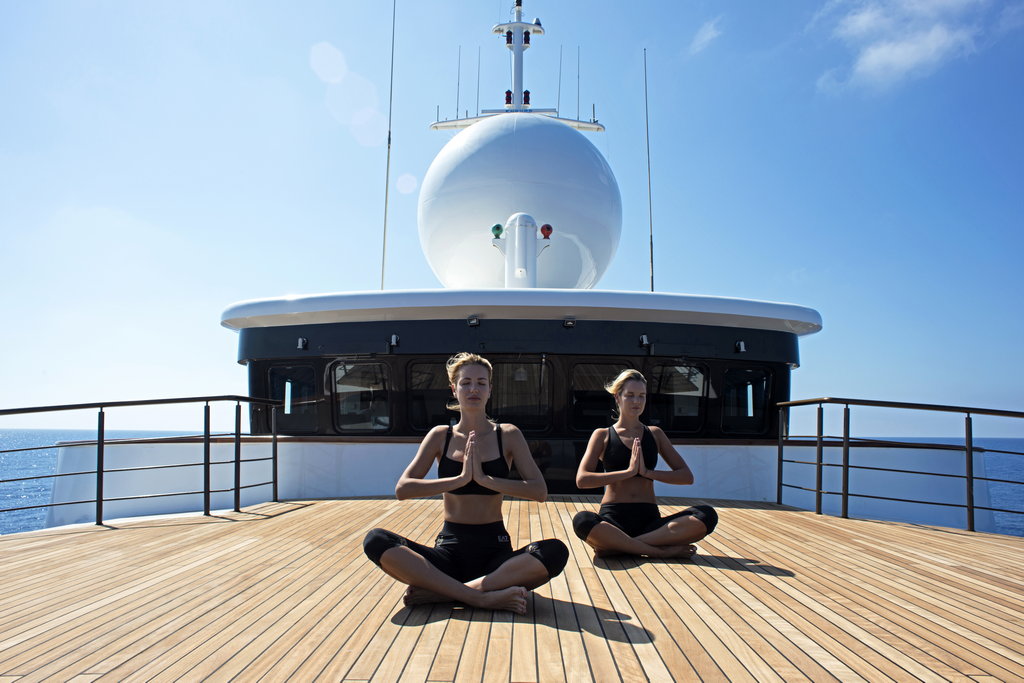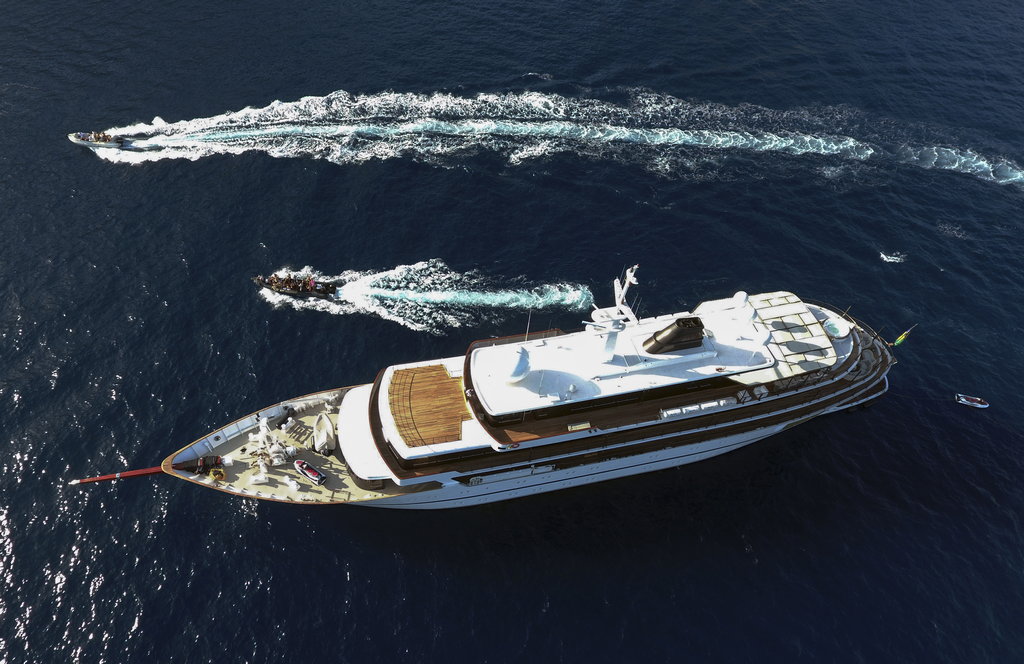 Engine Model: MAN B&W Alpha engine
Fuel Consumption: 800 lts/hr
Fuel Capacity: 136000 lts
Water Capacity: 228700 lts
Chakra was converted into a superyacht at British yard Devonport Yachts UK in 1998.
She had 2 major refits in 2016 & 2017.

Her refreshed interiors feature light upholstery to contrast with the hardwood decks.
Chakra's five decks and 12.5 metre beam create a total interior volume of 2,083GT. Exterior relaxation spaces include a dedicated yoga area and an aft-deck superyacht spa pool on the bridge deck.
Moving inside, Chakra boasts a massage room, beauty parlour, andsuperyacht gym, as well as a fully-stocked tender garage.

Equipment:
Her single MAN B&W Alpha engine provides a total power output of 3,996hp, which translates into a top speed of around 15 knots, whileChakra's total fuel capacity of 136,100 litres give her a globe-trotting cruising range in excess of 10,000 nautical miles at ten knots.
GEARBOXES
Alpha Red.gear Amg28 24V030
STEERING
Krimpen Aan Den Ijssel
PROPULSION
Solid Screw Propeller Lb10, 280 Rpm
Variable Pitch
BOW THRUSTER
Kt300-60 Bakker Lidrech
STABILIZERS
2 x Koop Nautic "Sea Roq"
FUEL PURIFIER
Alfa Laval
OIL-WATER SEPARATOR
Facet-Cps-3,2 +Ebm 14X1
SEWAGE TREATMENT
Evac 90/90B
WATER MAKER
1 x H.e.m. 10 tonnes/day
1 x Tecnicomar Sailor 14 tonnes/day
GENERATORS
1 x Cummins Kta-19-64 400 kW
1 x Cummins Nt 855-6 160 kW
EMERGENCY GENERATOR
Kromhout/Heemaf 75kva
ELECTRICITY
380V-3-Phase Victor
BATTERY CHARGERS
Sae Converter 150 kW
SHORE POWER
50-60 Hz
AIR-CONDITIONING
Carrier 39FX
CATH. PROTECTION
Cathelco Icaf, Iccp
WATER MIST SYSTEM
Novenco X-Flow
COMMUNICATIONS
EQUIPMENT
2 x VHF fixed-156-163 Mhz Furuno FM 8500
2 x VHF R/T with DSC-156-163 Furuno FM 8500
3 x VHF portable -156-163 ICOM ICGM
1500 C, 3 x Standard
MF radiotelephony-1605-40000 Mhz Furuno NBDD6
MF radiotelephony-4000-27500 Mhz Furuno NBDD6
EPIRB 121.5/406 MHZ Jotron 30 5 MK II
S/N :71F 17183
4 x UHF portable ICOM F20
Satellite EARTH station-standard B NERA B
Manluc
Satellite EARTH station-standard C Furuno
Felcom II
DFAX-207 Furuno
Naftex NX-700 Furuno
NAVIGATION EQUIPMENT
Satellite EARTH station-standard M NERA M
Marine 6A Furuno AA50
Search and rescue transponder
JOTRON TRON SART X 2
Radar Furuno 1510 MK II
Furuno 2110
Automatic identification system(AIS) Furuno FS
1562
Furuno DP6
Transas 4000 Charts
Robertson RGC11 gyrocompass
Anemometer IS-20 (not operational since
january)
John Lilley&Gillie LTD magnetic compass
Walker 4020 log
ENTERTAINMENT EQUIPMENT
30 x Samsung flat screens TV throughout
Karaoke touch screen system
Kaleidescape Video / Music on demand using
AMX operating system
SEA TEL 5004 Satellite TV
GALLEY & LAUNDRY
1 x Robot coupe – R 502
1 x Lainox – steam oven
2 x Mareno – oven
2 x Kappa Metal – dairy fridge
1 x Alouminox – fridge
1 x Alouminox freezer
3 x Technofreezer fridge
1 x Professional dough mixer – Fimar
1 x Dishwashing machine – DIHR
3 x Hoover – Miele
1 x Hoover Singer
1 x Steam machine
1 x Carpet machine
4 x Washing machine – Electrolux – W555H
4 x Dryer – Electrolux – T5130C
1 x Magler – Nyborg – 2310S2
1 x Dryer – Nyborg – 30 T SL
1 x Termozeta – Stiro Express
1 x Professional iron machine with steam –
Electrolux – Orton
1 x HAND IRON MACHINE – Philips
1 x hand iron machine – Bosch
DECK EQUIPMENT
Jacuzzi KOS mini pool
Stainless steel stern gangway
(8X)RFD SURVIVAMK4 25 person
SAFETY & SECURITY EQUIPMENT
CCTV with PTZ And fixed cameras
HIK-vision cameras
Movement sensors
TENDERS
Scanner Envy, Aidan, Limo tender
CRANES
Davit for SOLAS Boat
WATER SPORTS
1x Yamaha VXS Wave Runner
2 x Jet Sea Doo GTX 260 Limited, 4-stroke
Flyboard Spark
Skis, wakeboards, wakesurfs
Scuba diving & snorkeling